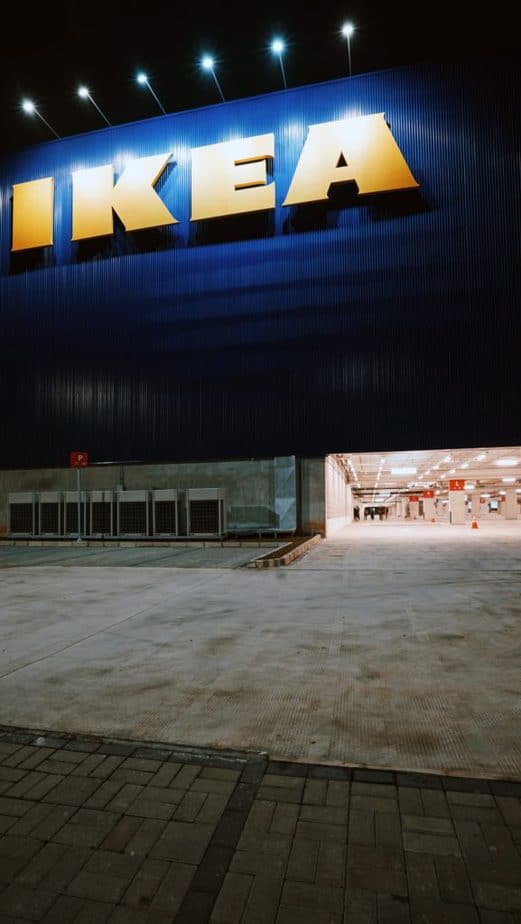 Here are the most common and essential Ikea Interview Questions and Answers. These Ikea Interview Questions and Answers can assist you in preparing for a job interview. Preparing for an IKEA interview may be difficult. However, you get a basic idea of what the interviewer may ask after skimming through them. Today's topic- IKEA Interview Questions with Simple Answers.
IKEA and its culture are built on a "feeling of togetherness, excitement, and fun;" they seek people who bring that energy to work every day. Discuss with the interviewer how your personality will contribute to a collaborative atmosphere and what you can provide to a team.
Most Common IKEA Questions And Answers
How do you prefer to be acknowledged for your achievements?
We all want recognition for our achievements at work in some way. Tell the interviewer how you want to be recognized for your efforts. By way of gifts? Benefits in terms of money? Is it possible to get public recognition? Kind remarks, please? Promotions in titles?
Example- I am a high achiever who believes that the best way to be acknowledged for a job well done is via words of compassion and acknowledgment. I am easily motivated, and the biggest reward for me is knowing that my efforts are appreciated.
Staff turnover is well-known in the retail industry. What would you do if a coworker failed to show up for their scheduled shift?
As a retail worker, being flexible with your schedule is essential. What would you do if a coworker failed to show up for their shift and you had to fill-in? Assure the interviewer that you can work well with others.
Example- If I am available, I would gladly cover a shift for a coworker. I am a team player so, I don't mind filling in for the absent person. If a coworker did not show up for their shift I would take it over if feasible. I aim to be a team player at all times.
We Love Challenges at IKEA because they motivate us to achieve more. What work-related obstacles or problems have you faced and overcome?
IKEA's founder, Ingvar Kamprad, used to remark, "Most things still need to be done," and he reveled in the idea that new tasks awaited him around every corner. We at IKEA look at obstacles as chances to come up with our next grand innovation. Discuss how you respond to challenges with the interviewer or discuss a challenging situation you solved on the job.
Example- My brain feels motivated when I face a challenge at work since creative problem-solving is one of my inherent abilities. When I worked at a small, family-owned retail business a few years ago, the owners realized they needed to set up a system to do an annual inventory, but they didn't know where to begin. 
It was a huge problem since we had to find out how to use our limited resources and personnel to finish an inventory of the whole store before it opened for the day. I devised a scheme to divide the shop into pieces, much like a grid, and assigned each of my employees to one of the 'grid sections' to work on.
Why are you interested in working at IKEA?
IKEA is a unique and profitable furniture shop idea, and you should include that in your response. Tell them how much you appreciate the brand, how you have their furniture at home, how much you love the shopping experience, and how much you prefer it to the experience you had with other retailers–whether of furniture or anything else.
Example- I have always loved the idea of how IKEA was developed and the way it works. With thousands of brands spread across the world, it serves its purpose of making each home or area as presentable and comfortable as it can be. The reason as to why I'm interested lies partly in my love for furniture and helping someone make their home the perfect place. While I may lack experience, I'm sure I'll be able to do a great job working with IKEA. 
Could you elaborate on your past job experience?
In a perfect world, you'd be able to describe how your past work experience prepared you for the position at IKEA. Perhaps you had comparable responsibilities or worked in a similar setting. It's also possible that you've worked for a firm with opposite ideals, such as one that was only focused on increasing profits. And you chose to quit since you didn't appreciate such an attitude.
Example- I've worked for similar positions in the past; however, I left the company since I believe they didn't have a proper mindset. Unlike the work ethics IKEA has, my previous company focused more on generating profits even if it meant losing customers or not being kind to them. I feel like IKEA is not someplace like that which is why I would be more than happy to work here and be a part of the IKEA family if possible. 
As a new IKEA employee, what can you contribute to the table?
It's now time to match your skills and personality to the job. You can simply mention a few skills that are unquestionably important at a furniture company (or in the warehouse). Responsibility, great communication skills, going above and beyond for the client, a passion for basic yet beautiful furniture, cooperation, and a desire to advance in the company are just a few examples.
Example- I've always been a hard worker who puts out a lot of effort. This enthusiasm has shown itself in my cheerful demeanor and capacity to stay active throughout my professional career. For me, work has never been just a to-do list. To guarantee that duties are completed, I try to take the initiative to assist with special projects and day-to-day work. If I were to obtain this job, the resulting enthusiasm and everything that it entails would lead to brainstorming, creativity, and efficiency.
Which room in your house is your favorite, and why?
They're evaluating your attitude about furnishings, as well as your attitude toward other people and collaboration, with this one. Saying that your favorite room is the kitchen since it's where you gather with your family's "team" to review the day and enjoy a lovely supper together is a fantastic example. The answer will connect with many recruiters since IKEA emphasizes family values and unity.
Example- My favorite room in my house would be my room. It's the only place in the house I call "my place". My room is fantastic. Because I am always present, I become easily distracted when doing tasks. I do a lot of things, and they are all wonderful and lovely. 
Tell us about a moment when you had to deal with a particularly tough client.
This is a typical question asked in retail interviews, and IKEA is no exception. You may now talk about a range of consumers until they clarify exactly what "difficult client" implies. One who asks numerous questions, complains about the price or your service, doesn't comprehend even the most basic instructions, or even constantly invites you to dinner, when all you want to do is sell them a piece of furniture.
Example- At my former employment, a client once came in yelling about an issue with her order. I could tell she was upset, so instead of taking her remarks personally, I attempted to reassure her that the problems will be resolved by the team. I attentively listened to all of her concerns and apologized. She was simply attempting to return an item for which she had no receipt.
I explained to her that without the original receipt, we couldn't execute the cash return, but we could offer her shop credit in the same amount. As a result, the problem was resolved in a win-win situation. She became a devoted client of the business as a result, and we also received a favorable online review from her.
How do you deal with tense situations?
In this instance, you should make your decision based on the principles that IKEA supports, and simply do what is best for the firm. You should also bring up a similar issue from your prior work. It may be a scenario with a customer, with the goods, or even with a coworker.
Example- When I'm in a difficult position, I like to take a step back and think about what I'm doing, plan, and prioritize. For example, if I'm working on several different university assignments at the same time, I'll become more efficient with my time. Break down large projects into smaller, specific operations, figuring out which ones will take the most time, which I can finish fast, and which have the earliest deadlines. It gets more tolerable and less stressful after that.
Conclusion
IKEA is a popular location to work, but they don't post as many job openings as some other retail behemoths. As a result, especially given the present economic situation, you should anticipate facing stiff competition for the position. This, of course, makes things more difficult for you. However, by skimming through common questions that may come in an interview, you'll be better prepared to ace the interview.
FAQs
What should I expect during an interview with IKEA?
Consider what you value, such as professional advancement, leadership opportunities, internal growth, work-life balance, and so on. You may also inquire as to why your interviewer chose to work at IKEA and why they continue to do so.
What is IKEA's hourly wage?
The average minimum hourly pay in IKEA shops in the United States will increase by $1.11, or 10.3 percent, from $10.76 to $11.87. This is $4.62 more than the federal minimum wage currently in effect.
What is the IKEA employee discount?
All IKEA employees are eligible for a 15% discount on any item they choose to purchase.
IKEA Interview Questions- With Simple Answers