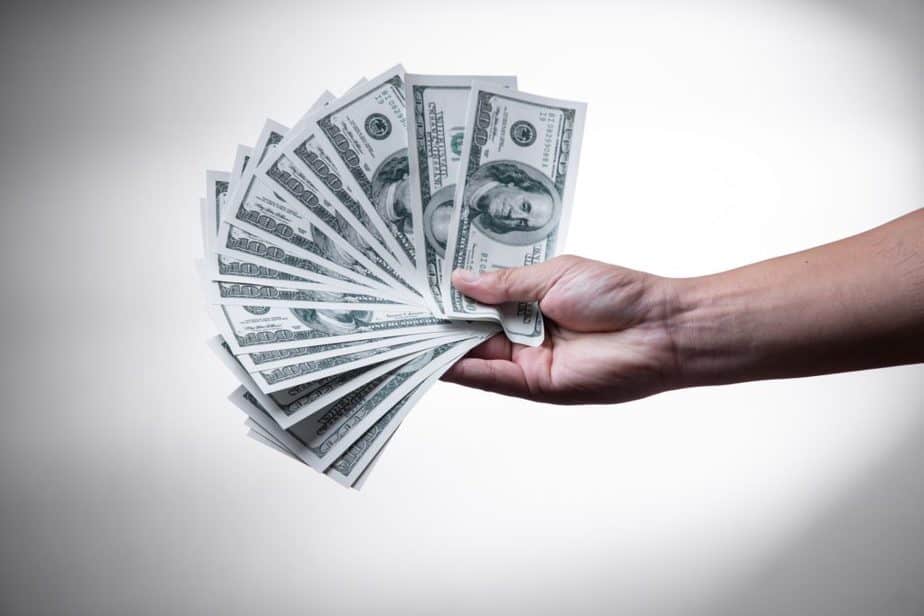 Looking for a career in sales? Well, you have come to the right place! This article is written for anyone curious about Sales and everything that it comes with! Today's topic- High Paying Sales Jobs. But before we can begin, let us answer a few basic questions about sales.
What Does It Mean To Work In Sales?
A typical sales job usually involves presenting a particular product or service to intrigue the target customers enough to purchase it. 
You can do this in various ways:
Making a presentation showcasing all the potential the product or service has to offer.
Negotiating with the customer to fit their interest as well as your own goal.
Providing a demonstration for the product or service to let your customers know exactly what they should expect.
There are many other ways for this to happen as well, but these are the most basic that almost all sales executives follow.
Now, if you have clicked on an article for the highest-paying sales jobs, then you probably already know most of these. But these are the building blocks if you want to pursue a career in sales and, thus, need to be reminded frequently.
What Are The Perks Of Having A Job In Sales?
Being a sales employee comes with a lot of advantages, such as:
Opportunity to travel and explore: Being a sales employee is not just sitting behind a desk and taking phone calls; it also includes fieldwork when required. You have to be physically present with your clients, sometimes, to make your negotiating skills shine. This would also require traveling. This means you will get to travel and then get paid for it!
Flexible deadlines: A sales employee's deadlines are not time-related but rather quantity-related. As long as you meet your given quantity deadlines, it doesn't matter when you do your work. Just sell as many products and services as you can, and then take some time off!
High paying salaries: Sales offers an excellent salary budget for you if you are credible for the work and make great pitches to the customer and finish your given tasks efficiently.
The amount of money you make is directly proportional to the amount of hard work you put in: This makes it easy for you to know exactly what you will get depending on how many working hours you are willing to put in.
These are not the only advantages a sales job comes with but just the mere tip of the iceberg. The other benefits depending on the type or position of job you are applying for.
Highest Paying Sales Positions In The USA
Although almost all sales jobs have amazing salaries, some of them have managed to crawl up the ladder and to the top. This is the list with the highest paying sales positions in the USA:
The Senior Sales Director— responsible for the overall sales of the company or department.
Salary (per year)— $147,041.
Senior Sales Engineer— responsible for coming together with the sales teams and producing deliverables for profits.
            Salary (per year)— $132,927.
Regional Sales Director— responsible for monitoring revenue generation from different locations and stores.
            Salary (per year)— $120,614.
Senior Sales Executives— responsible for guiding the sales executives with fulfilling their targets or managing accounts.
            Salary (per year)— $115,462.
Sales Engineers— responsible for presenting the product or service to target customers through presentations and demonstrations or modifying them as per the customer's needs.
            Salary (per year)— $105,857.
Sales Director— responsible for overseeing all sales efforts of the sales teams and launching new products and services strategically in hopes of profits.
            Salary (per year)— $103,141.
Regional Sales Manager— responsible for the distribution of products and services in a particular region.
            Salary (per year)— $102,615.
All these jobs have been summarised; these are not the only things the holders of these positions have to do but just what their main goal is. The salaries, too, are estimates. They might change according to your credibility and/or what kind of business you are applying for.
Some Important Points To Remember
There are certain aspects to keep in mind while applying for these specific positions in sales; this includes your job profile. First, always review your job profile thoroughly. If there is anything that does not make sense or confuses you, contact your employer immediately.
The following is an example of how a typical sales job profile should look like.
ASPECT
DESCRIPTION
Job Description
This part of the profile should be read clearly as this describes exactly what you have to do, what kind of customers you need to target, and/or what product or services you are trying to sell.
SalaryIt is important to know what your put in hard work is worth and what exactly your job description can make. The average salary of any sales employee per year would be around $60,000.
Job Security
This is, yet again, very important. Job security implies the least amount of risk your position has of being fired or losing your job to any other scenario. Although, this is a bit of a grey area as a sales employee, for some companies, can very easily be replaceable. So be sure of your job security if you are looking to work in sales as a long-term employee.
Job Satisfaction
A sales job can be very interesting and exciting for some people. Especially, if you are an extrovert as it mostly requires talking to customers until they feel comfortable enough to trust you and purchase a product or service. This can also help you build up better and more efficient people's skills.
Requirements
A sales job can also be very helpful for people who do not have any experience or an impeccable educational history. Being a high-school passout is often enough to be able to apply for a basic sales job in any industry or institution.
Highest Paying Sales Jobs
The following are the highest paying sales jobs in the USA. (This list is based on average payroll paid by the employers.)
Enterprise Sales or Account Executives: Responsible for managing and selling to a company's or institution's largest and most important clients. The payroll of these Executives is higher because such clients purchase a bulk of products and services. Thus, the commission generated is also high.
            Details of this job are as follows:-
Average Salary— $75,000
Salary Range— $54,000-$133,000
Average Commission— $64,000
Average Bonus— $32,000
Total Average Compensation— $172,000
Pharmaceutical Sales Representative: Responsible for making scheduled visits to Medical clinics, hospitals, and other medical facilities to build a stable and growing relationship with the heads of these respective institutions to educate them about the represented company or brand and grow prescriptions.
            Details of this job are as follows:-
Average Salary— $81,000
Salary Range— $50,000-$118,000
Average Commision— $20,000
Average Bonus— $23,000
Total Average Compensation— $132,000
Realtor: Responsible for buying or selling properties. When they help sell or buy a customer any property, the realtor earns a percentage of the price as commission. The great part of this job is that if you act as both the buyer and the seller, you will receive a commission from both sides! 
            Details of this job are as follows:-
 Average Salary— $54,000
Salary Range— $24,000-$150,000
Average Commission— $40,000
Average Bonus— $3,000
Total Average Compensation— $108,000
Medical Device Sales Representative: Responsible for selling medical devices to medical representatives such as doctors or surgeons. This could include visiting the respective institutions or making presentations focusing on the device's abilities and other skills.
            Details of this job are as follows:-
Average Salary— $60,000
Salary Range— $41,000-$98,000
Average Commission— $31,000
Average Bonus— $14,000
Total Average Compensation— $107,000
Sales Engineer: Responsible for selling complex technologies to the target customers, whether customized or delivered to the specific customer's needs. Since this job deals with high technologies, a bachelor's degree or engineering degree is usually required.
            Details of this job are as follows:-
Average Salary— $72,000
Salary Range— $50,000-$112,000
Average Commission— $19,000
Average Bonus— $8,000
Total Average Compensation— $104,000
Software Sales Representative: Responsible for selling new software to different companies and institutions created by the company they represent. This job is usually a combination of inside sales and outside sales. Although there's no minimum education you need to have this job, most companies often ask for a bachelor's degree.
            Details of this job are as follows:-
Average Salary— $51,000
Salary Range— $36,000-$93,000
Average Commission— $23,000
Average Bonus— $10,000
Total Average Compensation— $90,000
How To Become A Sales Employee?
Now that you know what a sales employee does, how much they earn, and what are the job and position possibilities, you may be wondering, "how exactly do I start a career in sales?"
Well, worry no more because this next segment is based on exactly how you can kickstart your career in sales!
A few basic steps to keep in mind are as follows:-
Do Your Research: While applying to a company's sales position, the first thing you should always know about it is precisely what kind of company it is. The reputation of the company and the way it deals and its previous employees status' should be known by you.
Know Your Job: Aside from keeping tabs on the company, you should also know precisely what the company wants you to sell. Knowing your product or service makes it easier for the employer to see your interest in the job and thus gives your bonus scores for landing the job of your dreams.
Keep Yourself Updated: You should always keep your CVs, Resumés, and LinkedIn (if you have one) updated. Any false or old information can negatively impact your chances of getting your job in sales. Make sure everything in your resume looks professional, as well.
Be Patient: Sales is a highly in-demand career choice for most people. This implies that it might take you a while to get the job you desire. So the key in this situation is to keep your head high and be patient. It might take some time to get the job, but eventually, you will, so you have to keep applying to your desired companies.
Aside from these, if you have any other previous job experiences related to sales or any degrees or certificates, be sure to actively mention those to your potential employer, as this would impact your chances positively.
5 Common Interview Questions For A Sales Job
Getting interviewed by a hiring manager can be very nerve-wracking. Especially if you have no idea what range of questions you could be asked. But to solve this problem, here are five common interview questions a hiring manager may ask you:
Q1. Why did you choose sales as a career for yourself?
A1. This question is asked almost in every interview for a sales job. Naturally, the hiring director would want to know what encourages you to have a career in sales. In most cases, stating 'money' as your basic goal in an interview would be a terrible movie. Still, it is considered an amazing point in sales. This is because sales is a career almost entirely based on commission, so the more you work means, the more you make. Thus, being money-orientated pays you off. However, let's not make it the only reason for your application for this job. You can make your answer better by thinking about what else you like about sales. This could be traveling, meeting new people, or even just the sheer fun of it! Whatever you choose to say, make sure your words are professional and clear.
Q2. Why have you chosen our company to work a sales job?
A2. In this question, the hiring manager usually wants to know exactly what pulled you in for this interview. To answer this question efficiently (and as stated earlier in the article), you should first of all research everything you can about the company and/or the product or service it has to offer. Knowing about your job would show the hiring manager that you are serious enough about this job to take time to do research. In such questions, your homework usually pays off pretty well.
Q3. How do you keep yourself motivated?
A3. When asked this question, do not jump on and yell out 'money.' Although in the first question, 'money' seems like an obvious answer, the hiring manager does not expect the same response for the two questions. They would not have asked this question if they already knew your answer. A clear answer to this question should be around what exactly excites you about the job. That could be, again, traveling or meeting new people. Just anything that could want you to do your job as efficiently as possible (anything aside for the money).
Q4. At what point do you stop pursuing a potential client?
A4. The hiring manager usually wants to know exactly how far you are willing to go to close a sales deal by asking this question. This represents your attitude and seriousness towards your job. There is a fine line between intriguing your target customer and irritating them to the point where they just kick you out. You have to be sure to be on the former half of that line. Otherwise, you could sabotage your company's reputation in the eyes of its clients. Although giving up should not be your first instinct to reject, it should be an option. There will come a time where you could be wasting your as well as your customer's time. Be sure not to do that.
Q5. Who do you think is more important: new clients or old clients?
A5. This could be a tricky question because both types of clients are essential keys to a successful business. The answer to this question entirely depends on your knowledge of the company. Doing your research beforehand is crucial for this question. The answer could be new clients, old clients, or both. It depends on the type of products and services the company deals in and/or their durability. After this question, it must be clear to you how vital researching your company is essential. 
With all this information, you've likely learned quite a few things about sales. From what it is to prepare for an interview. 
I hope this article helped you understand everything needed for the start of your impressive sales career. So, now that you have everything you need to know about sales, what are you waiting for? 
Good luck!
High Paying Sales Jobs- Careers in the USA