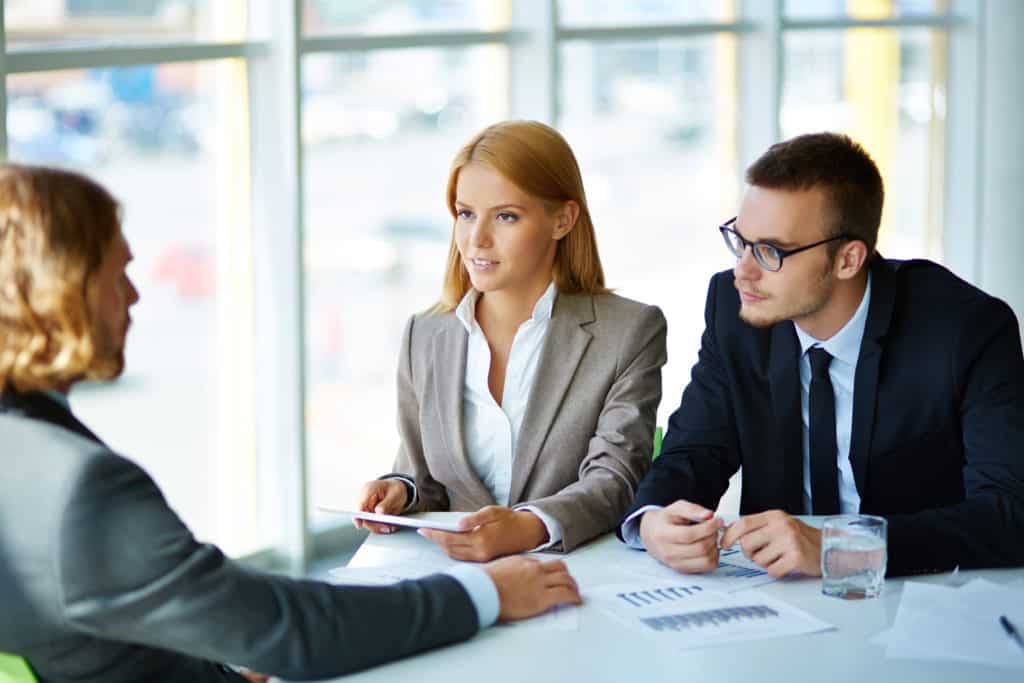 Introduction
Home Depot is the largest US-based home improvement company. It specializes in tools supply, construction products, and much more. If you seek a career in this company, you will need to sail through the interview round. So in this article, we will tell you the most frequently asked Home Depot Interview Questions and how you can answer these questions. 
List of Top Interview Questions at Home Depot Inc. 
The Demand of the Question: This is the first question that you will encounter in an interview. You have to tell the relevant details about yourself in a precise manner. You can mention your hobbies and interests. Don't forget to mention some experiences to get an edge over others. 
Answer: Greetings to the panel. I am ABC. I have completed my diploma from XYZ University in accounting. I am interested in football and love to read thriller novels in my free time. I have previously worked as a cashier in a QPR firm and was commended for my work ethic and organizational skills. Now I seek a long-term career in your firm to enhance my knowledge and gain better exposure. 
If a customer is looking for some part but he is not able to recall its name, how would you help him? 
The Demand of the Question: In this question, you have to show your presence of mind. We all know that Home Depot deals in over 35k different homecare products, and you can't memorize them all. So in a situation where the customer cannot tell the name, you have to dig in deep and try to understand what he wants. 
Answer: In such a case, I will ask some related questions like shape, purpose, material, specialty, etc. I will try to know what he will use the product for and figure out the part he is looking for. 
What according to you is customer service? 
The Demand of the Question: Through this question, the recruiter wants to know the value of customer satisfaction in your eyes. You have to show that excellent customer service is your priority. 
Answer: Sir, I feel that customer service means providing more than expected services. We have to ensure that the customer is not only satisfied but also gets a memorable experience. Therefore, a positive attitude towards customers is very crucial. In this way, we can get prospective customers by word of mouth and customer loyalty. 
How would you deal with a situation where a customer's card is declined, and they are feeling embarrassed? 
The Demand of the Question: In this question, the recruiter tests how you would deal with real-life scenarios. It's almost common to have some customers with declined cards. In this case, you have to handle the situation patiently while doing your duty. 
Model Answer: Sir, if I am faced with a situation where the customer's card has declined, I'll first ask him to swipe again as there can be an error in the machine. If the problem persists, I will deal in the most patient and calmest way. I would advise them to use an alternative paying method. If they don't have an alternative, I will calmly say that I have to stop their transaction for the time being and till then, they can try to solve the problem. 
If a coworker asks you to help them in stealing, how would you respond? 
The Demand of the Question: The recruiter wants to know how you would react in an awkward situation where your co-worker is stealing. You have to show your honesty and show that you will never accompany such a task. Instead, you will do the needful and inform the authorities. You can back your answer with experience (if any). 
Answer: For me, honesty is the best policy, and I would never accompany any of my co-workers in stealing. Instead, I would first ask him to stop this act, or I'll inform the authorities. For example, in my previous job, one of my coworkers was stealing a product and asked me to help him, but I knew that we must maintain work ethics. So I stopped him from stealing and warned him that I would inform the authorities if he does not stop. 
What do you know about Home Depot? 
The Demand of the Question: Here, your research about the company and the job would come in handy. The interviewer wants to know if you know about Home Depot or not. He wants to see if you genuinely want a job here or come for an interview randomly. So, It's crucial to be well-versed with the minute facts of the company you are applying to. 
Answer: Home Depot is an American Home Improvement Company with over 2200 retail stores globally. The first Home Depot store was opened in Atlanta, Georgia, and now it has become the fifth-largest retailer. It is known for hosting one of the best staff and excellent customer satisfaction. 
Why do you seek a job with Home Depot?
The Demand of the Question: This question is aimed at testing your reason for application. You have to show the interviewer that you want to learn, grow and get insights on working for a successful company like Home depot. Try to cast a good impression by showing how this job matters for you. 
Answer: Home Depot Company is one of the best home retailer companies in the USA. It has not only focused on customer satisfaction but also employee satisfaction. It also contributes tremendously to social work through charity. Working with a company like Home Depot would be an excellent opportunity because I would learn in-depth about the retail business, work with some of the finest employees, strive to achieve maximum customer satisfaction, and much more. 
The Demand of the Question: You have to show the most crucial skills in your personality that would give you an edge over others. The job offer would be beneficial to know what qualities they are looking for, and then you can tailor your skills according to the job needs. If you have previous experience in a similar job, you can use that to benefit and show that you are already acquainted with the responsibilities. 
Answer: Sir, working as a cashier in Home depot, the ability to work under pressure is crucial. I possess relevant skills like organizational skills, a detail-oriented approach for maximum customer satisfaction, good communication skills, and quick learning abilities. Also, since I have worked in this position for the previous two years, I am well aware of the responsibilities and can handle the same efficiently. 
What is your greatest strength and weakness? 
The Demand of the Question: You have to tell your greatest strength and weakness in this question. The strength must align with the demand of the job to give you an edge in the interview. The weakness must not be associated with the job position. For example, you can say that you are a workaholic and get so attached to work. This might not be a weakness for the job. Don't forget to mention how you are trying to overcome your weakness. 
Answer: My greatest strength is that I can work under pressure. I can stay calm and think of the right solution to get out of the problem due to regular meditation. My greatest weakness is that I am a workaholic. I indulge myself in work so much that I sometimes start neglecting my loved ones. But I know that I have to manage my personal and professional life to emerge as a successful person. So, I try to make a schedule and demarcate the timings. In this way, I am trying to overcome my weakness. 
What is Home Depot's Mission Statement? 
The Demand of the Question: This question is also aimed at knowing whether you are genuinely interested in the position and the company or you came for the interview randomly. The mission statement can be checked from the official website of Home Depot website. So don't forget to read it before the interview. 
Answer: The Home Depot's Mission statement says that they will aspire to provide the highest service level to their customers combined with competitive prices and a broad range of choices. The eight core values of the company are "excellent customer service, care of people, giving back, doing the right thing, creating shareholder value, respect for all, entrepreneurial spirit, and creating strong relationships." The motto of the company is "More saving, more doing." 
If an angry/upset customer starts complaining about the product, how would you tackle the situation? 
The Demand of the Question: This is again a problem-solving question based on the real-life situation based on the employees. It's normal to have customers complaining about the product, but how you behave with them makes the difference. So, you have to show your diplomacy skills and act rationally and calmly in such a situation. You should also try to read Home Depot's return policy in advance to give an excellent answer. 
Answer: Sir, if an angry customer comes and complains about the product, I would first ask what exactly is the problem with the product. If it's a genuine problem, I would have it exchanged. I would work per Home Depot's return policy in such a scenario. If there is no problem, I would inform the customer and show him the right way to operate that product, most humbly. My main aim will be to calm the customer and ensure that he returns satisfied. 
Who are the main competitors of Home Depot, and how are we ahead of them? 
The Demand of the Question: Again, you need to show that you have researched well about the company and know about the competition. The best things that have attracted you to the position can show how the company is ahead of the competitors. 
Answer: The main competitors of the Home Depot Company include Lowes, Walmart, Target, and Amazon. The company stays ahead of its competition because of its remarkable customer-oriented approach. The customer satisfaction combined with the dedication of the employees makes it an excellent home service company. 
What are the preferable work hours and salary expectations? 
The Demand of the Question: The preferable work hours depend on your schedule. If you are not engaged in any task, you can say that you have flexible hours. This will increase the chances of selection. For salary expectations, you have to research the salary trend in the industry to make sure that you are not asking for a very high or very low salary. 
Answer:  Sir, I have flexible work hours. I am also available on weekends. I would expect a salary more than my previous job. Since your firm is counted as one of the best paying firms, I expect 10 to 12$ per hour. (The figure will vary according to the job and the general salary trend). 
Would you like to ask any questions from us? 
The Demand of the Question: You can ask your doubts and queries about the working of the Home Depot Company. It's recommended to ask one or two questions to show that you are genuinely interested. 
Answer: Sir, I have a few doubts:
What opportunities will I get to learn and grow in Home Depot? 
When can I expect to get the result of the interview? 
What traits do you look for in a suitable candidate for this position? 
What, according to you, is the way to become successful in this position? 
How would you define a busy day in this position? 
Why should we not hire you? 
This question might look very absurd, but they might ask you this question, and you have to answer it through the presence of mind. So first, you have to tell the interviewer that there is no reason why you should not hire me. Then you will start elaborating the strengths and skills you have that are suitable for the job. 
Answer: Sir, there is no such reason for which you should not hire me. Sir, I have a confident personality and good communication skills that are much needed for the job. Also, I give priority to customer satisfaction in every task I perform. My employment record also shows that I work with dedication and hard work. So, I don't feel that I can give you any reason why you should not hire me. 
If you are having a very busy day and a lot of assignments are pending, how would you prioritize the work? 
How to Respond: You have to tell the interviewer that you are good at organizing all the tasks. You can give examples from the previous role also. Then you can talk about a 'to-do list' to fulfill priority tasks. In this way, you have to show that you are punctual and take deadlines seriously. Even on a very busy day, you would take some time to arrange the tasks according to priority and ensure efficient performance. 
Answer: Sir, I know that a busy schedule is next to normal when working with a well-reputed company like Home Depot. For prioritizing my tasks, I keep an electronic planner and make a 'to-do list.' I understand the importance of meeting deadlines. Therefore I give my best to efficiently arrange the tasks and perform them based on their priority. In my previous job also, I had busy days, but I handled them properly due to my organizational skills. There were instances when I had to work under pressure, but I succeeded in delivering high-quality service through my diligence. 
Tell us about your experience in home maintenance or DIY projects. 
The Demand of the Question: This question is mostly asked because Home Depot deals with customer's home renovation needs. Therefore they are looking for candidates that can do home maintenance tasks efficiently. If you have prior experience with home maintenance, you can tell me about that. Even if you don't have one, you can honestly tell and say that I can learn for the job. 
Answer: I don't have much experience in home maintenance or DIY projects, but I got an opportunity to participate in the same. Last month, I decided to paint my bedroom on my own. It was a great experience, and I learned basic painting skills. 
Have you done something extra for any customer? 
The Demand of the Question: Customer satisfaction is the priority for Home Depot. They would expect you to give an example where you have done something extra to get customer satisfaction. It will help if you think of a previous experience where you have gone out of your way to help the customer. 
Model Answer: Sir, I value customer satisfaction a lot, and in my previous role, I tried to do something extra to give excellent customer service. When I was a sales associate in a clothing firm, a girl came shopping alone. She was confused about what style to choose for her first college day. I helped her, although it was not my duty to suggest styles. The main aim was to make her experience better and provide customer satisfaction. 
Tell us about your knowledge of power tools. 
How to Respond: Since Home Depot deals in home innovation tools, you must know about the use of power tools. If you haven't used them or don't know about them, it's better to watch some videos and be prepared in advance. You can even seek the details of various power tools from the Home Depot website or an existing employee of Home Depot. 
Answer: I feel I have enough knowledge about the use of power tools. In the past, I took up some DIY projects and learned about the use of power tools. Though I am not specialized in every aspect of power tools, I know the basics. I love to explore new things, and I am researching these products. I know that I would also be trained about their usage and precautions by the company before final hiring. 
When you see a customer approaching the store, what would be your step-by-step response? 
Answer: Sir, I would start by greeting the customer and giving a pleasant smile. I'll welcome them to the store by telling them the name. Next, I would ask them what they are looking for and how I can help them. Based on their response, I would take them to a particular department or product. If they have purchased the product, I'll say thanks and visit again when they are leaving. 
FAQs
How can we prepare well for a Home Depot Interview? 
To prepare well and leave an impression on the recruiter during the interview, you have to practice some mock questions. Try to think of questions that they can ask and keep the answers ready. Practice in front of the mirror to look confident. Staying prepared with the above-mentioned questions will help you give quick and perfect responses. 
What is the total number of employees at Home Depot? 
According to the official website of Home Depot, It has almost 2200 stores all over America and employs almost 400,000 employees in different departments.
What are some of the top interview tips for Home Depot? 
Try to come ten minutes early and keep your smartphones off. It will help if you research the company and job before going for an interview. Don't speak too fast and too slow because fast speech will make you nervous, and slow speech, nervous. Maintain eye contact with the interviewer. 
What to wear for the Home Depot interview? 
If you are applying for a Home Depot store, you should wear business casual. However, try to wear professional attire if you are applying for a management job. 
What's the complete hiring process at Home Depot?
First, you have to apply for the job by sending your resume, Cover letter, etc. It can be either an online application or an in-person form. Then there will be a first interview round, after which they might call you for a second interview for the final selection. 
After the interview round, onboarding tasks are given. There can also be a background check or drug test. Finally, after making sure that you are a suitable candidate, you will be hired for the position.
Home Depot Interview Questions with Simple Answers