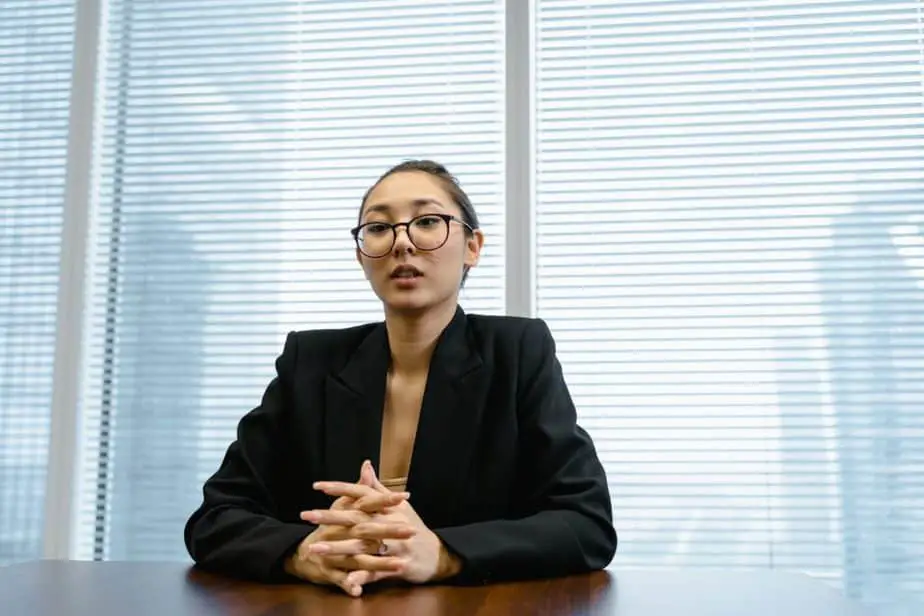 Introduction
Here are the most important DCP Phone Interview Questions and Answers. These DCP Interview Questions and Answers will help you prepare for a job interview. Although it may be difficult to prepare for a DCP interview, you may have a decent idea of what the interviewer could ask by reading some usual questions.
DCP interview questions focus on your personal qualities as well as the company's objective. Some fundamental questions will be asked about you during the interview. The key to acing the interview you're preparing for, on the other hand, is knowing how to answer them appropriately.
What Is DCP?
Before you move forward to preparing for interview questions, you need to know about the company or position you are applying for. 
The Walt Disney World College Program is a countrywide paid internship campaign administered by the Walt Disney Company that might lead to a job at the Magic Kingdom. Students in college can apply to be a member of a highly competitive and challenging program. However, it may provide you with a significant edge in assimilating into Disney's distinctive culture and varied society. 
If you're a college student who wants to work for one of the world's most well-known and adored entertainment companies and don't mind reporting to a gigantic mouse, the Disney College Program could be for you.
DCP Interview Questions With Sample Answers
Why are you interested in participating in the Walt Disney World College Program?
Since completing my previous program, Disney has kept a significant presence on my CV, and I've been given several chances as a result of the DCP. Being a part of the DCP taught me the importance of self-reliance and accountability. 
I'd love to have another chance to participate in this incredible opportunity. To summarise, I miss Disney! I liked meeting new people and strengthening my job abilities.
What are you looking forward to the most?
I'm looking forward to working with cast members from all around the world and creating unique experiences for guests. Living in Florida, with its warm weather and housemates, is a dream come true.
To you, what does Disney entail?
When I hear the word Disney, I think of magic, family, and happily ever after. To me, Disney means making tourists' wishes come true.
What services do you have to offer the company?
I can bring a positive approach, dedication, and honesty to the table. I can contribute to keeping the enchantment alive in the parks and resorts. I shall be a professional and a team player to my fellow cast members.
What qualities would you seek in a CP candidate? Are you a good fit for the program?
A good CP is someone responsible, has a solid work ethic, and can retain professionalism while collaborating with others.
How would your college education benefit you professionally?
The college curriculum will be beneficial to me by helping with (mention your future ambitions, the skills you'll learn, the contacts you'll make, and so on.)
Are you prepared to keep the Disney look?
Answer No or Yes
Have you visited Disney World/Disneyland before? What did you think of it, and why did you enjoy it?
Give a yes or no answer. If answered no, try saying something like "I've always dreamt of visiting a place that I've only ever witnessed through a screen during my childhood."
Do you prefer to work outside in the Florida sun or inside in the sweltering air conditioning?
No, it doesn't worry me.
Do you prefer to work alone or in a group setting? Is it better to work in a leisurely or fast-paced environment?
I wouldn't mind any circumstance because I believe myself to be a multifaceted person who can adjust to any environment.
What would you do in the event of an emergency?
In an emergency, I'd remain cool, assess the situation, search for any threats, and remove the guests to a secure location. My coordinators and/or managers would then provide me with more instructions.
How would you deal with a visitor who doesn't speak English but requires assistance?
If a guest didn't speak English, I'd ask another cast member or direct them to guest services (if accessible or nearby) for assistance. If no one speaks the language (as I realized at All-Star), I'd use visuals or things to communicate what they desired or needed.
Are you willing to work early mornings, late evenings, weekends, and holidays?
It doesn't bother me since I'm comfortable working at any given time.
How would you deal with visitors? Make a visitor's day?
To communicate with them, I would address them as princesses, pirates, and cowboys, or by the theme of my venue or attraction. I'd also say hello to anyone wearing a pin that says anything like "Happy Birthday!" or "What are you celebrating?" or "How was your first day at the park?" 
If I were in charge of custodial work, I would also conduct water mickeys, pin swapping for goods, propose amazing poses to character attendants, and put stickers in attractions. Based on my job and location, I would also do hula hoops, quizzes, balloons, games, and other things.
Why are the characters unable to communicate?
They need to preserve their voices for the performance!!
What would you do if the character was being bullied by a child?
I'd relocate the character a safe distance away from the child, then gently encourage the child to think about the character's emotions by telling them it makes them sad. Make a sorrowful expression or movements with my character so the youngster understands how much it pains them. They should express their desire to be buddies. I'd also like to ask the parents to participate in the construction and upkeep of the magic. *As a last option, contact security.
To you, what does character integrity imply?
Character integrity entails keeping the magic alive. Mickey Mouse is the only one who says stuff like "I don't go to the restroom, but I'm going to eat lunch with Minnie," or "Buzz needs some batteries." It's also vital to claim your pals with "Mulan" or "Goofy" when you're not at work or off the clock.
What would you do if a character made a youngster afraid?
Use your imagination while coming up with a response to this question. Mention a couple of characters and something amusing.
What would you say to visitors if you had to send them away because a line had been closed for the day?
I'd apologize and tell them when and where this particular character would be accessible again, as well as tell them if there are any characters in the park right now and where they are. I'd also suggest a few good times for them to watch their favorite character.
How do you feel when you have to speak in front of huge groups?
For projects, utilize school presentations, church or club activities, theatre clubs or classes, public speaking lessons, etc.
What would you do if a 4-year-old child expressed interest in riding Space Mountain but was too short?
If a youngster is too small to ride, I would apologize and inform them that they are too small for this ride but that I can show them some other fantastic rides in the park that are just as fun. I'd then obtain the parents' map and mark or show them all of the attractions the youngster is allowed to visit. I'd then offer the kids stickers or something fun to cheer them up and urge them to come back when they're ready.
How would you keep yourself engaged if you were undertaking an activity that was repeated (spiels)?
I'd devise strategies to pique the interest of visitors. I'd deliver my monologues in as many different accents or tones as possible. Small games such as "who can be the loudest" or "who can find a hidden Mickey" may spring to mind. I'd get up and walk about a little, or wave to guests ready to embark on a ride.
What would you do if someone needed something and the store didn't have it?
Please accept my deepest apologies for the lack of goods available. I'd go down to the stockroom and inquire whether the products are available. I'd have them send it up if they are. If it isn't available, I can direct them to where they can locate it or have it delivered to their hotel or reserved for them. However, every effort will be taken to locate their specified item.
Conclusion
This article about DCP Interview Questions intends to help you understand the most important questions asked during an interview so that you can prepare for one. All of the major DCP questions are answered in-depth with examples for your convenience.
FAQs
Is it difficult to acquire a job at Disney?
It's simple to acquire a job at Disney if you have a solid CV and good soft skills. You must seek out employment that is a good fit for you and ensure that you have the necessary experience. Some people enroll in a Disney college program, which allows them to work for the corporation as an intern.
After a phone interview, how long does it take to get a response?
Employers are generally able to give rapid feedback following a phone interview, and you should expect to hear back from them within three to six days in most circumstances.
What is Disney World's highest-paying job?
What is the most lucrative position at Walt Disney World? The highest-paying position at Walt Disney World is Senior Project Manager, which pays $121,000 a year.
DCP Phone Interview Questions with answers