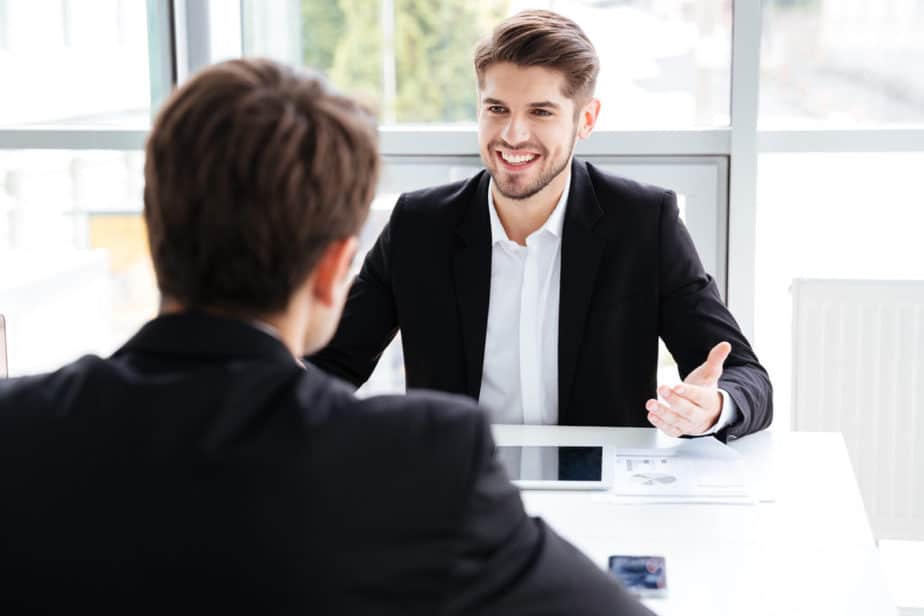 About Burger King:
Burger King is an American hamburger fast-food chain with thousands of locations worldwide. It was founded in 1953 with its first location in Miami, Florida, the United States. It is the second-largest hamburger chain in the world behind McDonald's with over 18,600 stores in over 100 countries worldwide. Nearly half of these stores are located in the United States. Every day 11 million customers visit Burger King to experience their family dining service. Burger King is known for its 'Whopper' first introduced in 1957 which is what made the chain stand out in the fast-food industry. With this, it got the title, 'The House of the Whopper'. They eventually expanded their menu to french fries, milkshakes, sodas. It also introduced custom menu items based on the store regions. Here, let's know some Burger King Interview Questions.
Burger King first went international in 1969 in Windsor, Ontario, Canada. Soon enough they set up locations in Australia in 1971, in Europe in 1975 and they set up locations in East Asian countries in 1982. Eventually, the chain spread over the Middle East and became popular in many regions by 2008. By then, 80% of Burger King's revenue came from foreign locations. 
Out of all the locations, Australia is the only Burger King which doesn't go by its original name as it was already trademarked by a takeaway food shop in Adelaide. In Australia, the chain goes by "Hungry Jack's". 
Burger King Work Environment:
Here are some reasons why you should work at Burger King:
Employees have flexible work hours. Employees say that Burger King is a great place to work with smooth work schedules. 
Upbeat Environment: It has a fast-paced and upbeat environment. The relationship among coworkers and the management is very positive.
Customer Service: The main priority for Burger King employees is offering customers quality food and customer service regardless of any challenges. Employees sometimes encounter rude customers, but they need to know how to tackle such situations professionally. Thousands of employees are trained every year to keep up with their increasing number of customers. 
Training: Research says that over 54 million customers are served every year and to satisfy all of the customers' needs, training employees is given utmost importance. Employees are trained to sharpen their skills and perform tasks efficiently. Employees say that they find the training procedures very systematic. Employees who don't go through a significant training period, are instructed about their work properly.
However, employees sometimes don't appreciate the long work hours. Most employees here start working at a young age and a major part of their workforce looks forward to working with each other. 
Some of the job positions Burger King offers are:
Entry Level Jobs-
Team Member
Delivery Driver
Hourly Shift Manager
Managerial Job Positions-
Assistant Manager
General Manager
The hourly wage for entry-level jobs starts at $8. Team members and delivery drivers earn $8 an hour, for taking orders, preparing food and drinks, and delivering orders. Hourly Shift Coordinators earn up to $10 an hour for managing Team Members and Delivery Drivers. They also supervise the stores in some cases. Assistant Managers earn $14 an hour for managing Team Members and Delivery Drivers and for providing necessary support to General Managers. They are given full responsibility when General Managers are not around. General Managers earn up to $18 per hour for managing all employees of the store and adjusting the business practices depending on customer reviews and suggestions. Keeping customers happy and employees working efficiently is their main priority. 
Hiring Requirements:
The main requirements to apply at Burger King are:
Candidates must be a minimum of 18 years.
Candidates must have a High School Diploma, a GED, or its equivalent. A minimum of 2 years of college is also required. 
Candidates must have 1-2 years of work experience in restaurant service. 
Candidates must be able to adapt to the restaurant work hours which may include evenings, holidays, or weekends. 
Federal Laws allow 14 and 15-year-olds to work in restaurants but child labor laws have exceptions for the type of restaurants children can work. However, some states allow 14 and 15-year-olds to work with the right permits and employment certificates. Those under the age of 16 are not legally allowed to perform certain tasks like operating broilers, dealing with open flames, or deep fryers. However, they can handle drive-thru windows and clean the stores. Older employees deal with tasks like preparing food. 
Candidates are expected to have the ability to communicate with customers properly and make them feel comfortable and welcome when they visit stores. They should have an extroverted and bright personality and have the ability to make simple conversations with the customer. They should resonate their confidence with hiring managers and use their personality as the first step to standing out among the candidates. 
Hiring Process:
The hiring process at Burger King goes like this:
Applications are available in store locations and the online portal, although Burger King recommends candidates to apply online. Candidates can choose their preferred job position based on the category and check the locations they are available. Entry-level positions can still be applied to in-store locations, but applying online is mandatory for managerial positions as it requires longer procedures. 
For entry-level positions, candidates can fill out single-page applications. They have to fill out basic information like contact information, previous work experience, and availability. for managerial positions, applications are a little more intensive, they include a sixty-question questionnaire. These include questions that test the candidate's verbal reasoning and mathematical reasoning skills. Most of these questions test the candidate's personality and ability to manage a team. These help the company understand if candidates can solve and analyze problems and make logical deductions. Entry-level candidates go through a screening process instead of these tests. 
Screening Process: For managerial positions, applications are a little more intensive, they include a sixty-question questionnaire. These include questions that test the candidate's verbal reasoning and mathematical reasoning skills. Most of these questions test the candidate's personality and ability to manage a team. These help the company understand if candidates can solve and analyze problems and make logical deductions. Entry-level candidates go through a screening process instead of these tests. 
Interviews: Candidates who clear either the assessment test or screening process, advance to the interview phase. The duration of interviews depends on the job position. Interview sessions will help the hiring managers know who you are and what you expect out of the job. It will be easy for them to understand how you will contribute to the company's growth and how much they can depend on you. 
The overall hiring process starting from submitting applications until the call of employment takes about 2 weeks, but some candidates are called back in a few days. Candidates may also contact Burger King directly, within a week or so to check the status of their applications. Such candidates will be seen as eager to work. 
Interview Questions:
The interview process at Burger King is pretty straightforward. Candidates are asked questions primarily about their work ethic, availability, previous work experience, and communication style with customers. It is crucial to dress clean and presentable to give the right impression to hiring managers. There is no particular dress code to follow but looking smart and clean is advised. 
Some of the most common interview questions are:
Can you learn quickly?
Sample Answer: "I have the skills to learn quickly and to adapt to different environments. I am confident that I can carry out the tasks and expectations of my seniors in the workplace. "
Why did you choose fast food?
Sample Answer: "This is a place I want to gain experience in. Working in the fast-food industry will help me gain certain skills to start my career and gain a sense of responsibility and independence."
What was your favorite part of your past jobs?
Sample Answer: "In my past job I enjoyed the work culture and overall production environment." 
Please describe your past work experience. Why did you leave that job?
Sample Answer: "Although I enjoyed a lot of things about my previous job, I was not able to meet the same opinion of my peers and seniors. We did not see eye to eye on a lot of matters."
What do you like about Burger King?
Sample Answer: You can talk about their brand building and market presence. You can talk about the system they follow to constantly produce consistent burgers and other food items.
A customer complains about your service. What would you do?
Sample Answer: "I would do my best to follow the code of conduct and deal with the situation in the most appropriate way possible. I understand everyone makes mistakes and customers sometimes will not be happy with the service. However, I will do my best to sympathize with the customer."
How would you deal with a rude customer?
Sample Answer: "First and foremost, I would keep in mind that the customer is the priority. I will do my best to serve the customer without any hesitation and keep an open mind to the customer's reaction. If there is something I must learn from my mistakes, I will keep that in mind."
How long do you want to have this job?
Sample Answer: "I would like to have this job for at least 4 or 5 months. It will give me great exposure to the industry and allow me to learn new skills."
What motivates you?
Sample Answer: This question is very subjective, but candidates can talk about motivating points on a personal or professional level. They can also point out things they can apply to their job. 
The workload at Burger King will be pretty heavy. How do you plan to handle it?
Sample Answer: "I understand that this job requires a lot of constant work and persistence. That is one of the reasons I applied here because I am sure I am can meet the expectations and work beyond them as well."
Tell me one word that describes you best.
Describe your strengths and weaknesses. 
Such questions test the candidate's ability to give simple and honest answers. Managers will look for their will to work and see at what priority they hold the job. Sharing past experiences in the industry is important, be it positive or negative. When explaining negative experiences, it is important to let the managers know that they found a solution for that particular problem and learned something valuable from the experience. This will highlight their ability to admit failures and grow from those instances.  
Chosen employees will go through an initial orientation process. This is done to familiarize them with their job activities and the company culture. They are taught how they should treat the space and fellow employees. The process usually lasts from 4 to 6 hours by learning from videos and practicing the role afterward. Employees who can successfully go through this process will be considered Burger King employees. 
Tips for Burger King Interview:
Answers given should be quick and detail-oriented. Candidates should give as much detail as possible to let the managers know how much of an asset they will be to them.
It will be beneficial for candidates to prepare questions for managers to ask at the end of interviews. Being curious about the future of their job and its growth is critical. They are free to ask about movement in the company, either horizontal or vertical. They can also ask questions regarding shifts and the training program.
It is important to know that candidates should adhere to the company's rules, so it is important to let the managers know that they can depend on their workforce to follow the code of conduct. 
One thing to keep in mind throughout the interview is to give a good impression to the managers. Remain positive and friendly throughout the whole interview and be polite. They may offer some drinks and burgers. Accepting drinks is common but it is wise to politely decline the burgers as you are there to present yourself and appeal to the panel.
Make a good connection with the interviewee and make sure they are more curious about you than you are about them.
Keep eye contact and do not hesitate to praise the company. This will also give an impression to the interviewee that the interview is going well. 
Having a well-versed knowledge about the company and the industry will increase your chances of giving a good impression. 
Employee activities and expectations:
Employees are required to perform a variety of tasks during their shifts. They must meet and greet customers, make them feel welcome to the stores, prepare the food and drinks, serve customers, and clean store premises. Moreover, they must answer questions about the menu and take care of anything the customers need. Employees must treat the customers with respect and make them want to visit again. Great customer service is what makes customers want to continue eating at a particular food chain along with the food quality. 
Team members are responsible for taking orders, preparing orders, cleaning the stores, and responding to anything customers need. Delivery Drivers take orders and deliver orders to customers. They also hand out flyers sometimes. Hourly Shift Coordinators provide direction to team members, enforce company standards, and delegate tasks to Team Members and Delivery Drivers. Assistant Managers provide overall support to General Managers. They provide directions to Hourly Shift Coordinators and train Team Members. Lastly, General Managers create the policies and standards for employees to follow in stores. They instruct Assistant Managers for any important tasks to be done or immediate issues to be dealt with. They manage all the employees starting from Team Members to Assistant Managers. 
The overall work environment is pretty busy so it is up to the employees to take on certain tasks in a limited time especially when the higher-ups are very busy with other activities. 
Conclusion:
Overall Burger King is a great place to work. Employees here are paid more than some of their competitor companies. Most employees have given good reviews about the workspace and recommend it to others. Most employees look forward to working there. The overall positive environment helps them work efficiently and provide customers with high-quality service. Customers are also very happy with the quality of food and the service they receive from Burger King. 
Burger King Interview Questions- With Simple Answers