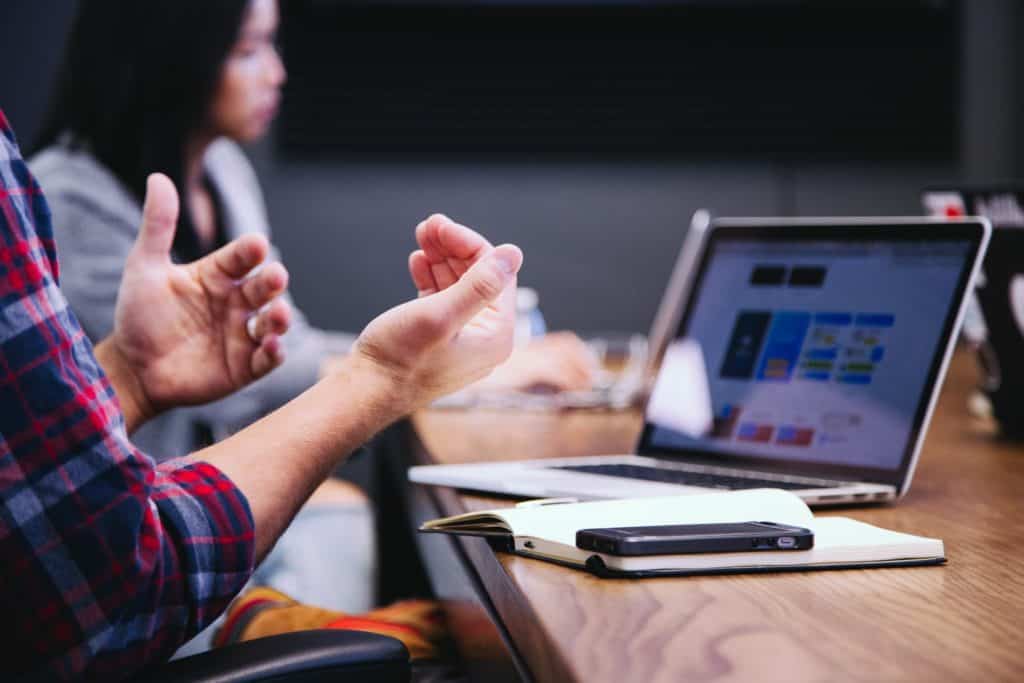 If you catch yourself wondering about what Chime is, you are definitely not alone. We will discuss Amazon Chime Interviews here. You likely applied for a job at an office, and they set you up for an interview over Chime. Watch and learn while we help you figure out th+e coming of age application and how to woo your interviewers with utter oomph- Yes! Even when your conversation with them remains entirely virtual. Let us get right to business. Over the past few years, especially during the current pandemic‐induced scenario, companies have a rising demand to deal with potential clients and workers in a remote setup. This is where numerous business houses have managed to manifest themselves as an important tool in today's world. Their platforms' uses range vastly- from facilitating schooling of young children via online lectures to a way for groups of friends to keep in touch, among many more uses. 
Like similar lines, Amazon is the new entrant in the game and a decent match to the aforementioned firms. Amazon's technical venture- Amazon Web Services comes into the picture to offer these services as cloud tools via their Amazon Chime software, basically bringing you a load of communication options to choose from, inclusive of video conferencing and online meetings, among others. While testing the phone version of the application first hand, I found it to be a competent rival to other platforms in the field like Zoom and Google Meet despite running into some minor issues which occurred likely as a result of my own carelessness when it comes to trying new forms of technology. However, here are my two cents on how you can nail an interview on the platform without fail. Read on to find out some tips and tricks that will surely come in handy for the interviewee. 
Amazon Chime Interviews Preparation Guide
Prep for the interview beforehand:
Like a face‐to‐face interview, you must be prepared beforehand for the ones over Chime as well. Drawing up a list of questions you could be asked during your interaction with the interviewer and working out answers to each one will definitely come in handy. Practicing your answers and the tone with which you want to put them across is just as important. Think about what questions you want to ask the hirer and be confident while seeking answers. Make a conscious effort to wow the individual at the other end of the call.
Take a Chime trial:
Experts recommend that first-time users take a trial run of the application before having a dialogue with recruiters without a miss. This is mandatory to get the hang of the application and how it works. They also suggest that an interviewee should opt to use the application over the web version for the simple reason that it allows customizations of varied nature. In addition, the application is easily downloadable on all computers and phones from the AWS website, App Store, or Play Store.
Choose a quiet room:
Obviously, you want the interviewer's questions to reach you in one go so that you can answer them right and for him or her to really understand every word you utter in response to their queries. This, however, cannot be achieved if you appear for your interview in a crowded place or on public transport. So stay at home if need be and take the quietest space available when attending the meeting. This way, you can ensure that there are no disturbances and can sail smoothly while the interview lasts.
Take measures to establish optimum sound quality:
In an online meet setup, the sound is, without a doubt, the most critical aspect. For starters, to set the seal on sound quality, try using an external microphone or headset. Using them will ensure the ideal sound caliber, thus, making your communication with the hirer a lot easier and clearer.
Avoid sound coming from your speakers because it will land directly into your external microphone, creating a loop of noise. Most systems available today are not well-protected against noise, and in such circumstances, there are high chances of creating an alarming and off-putting sound on the line while you are still in conversation.
Using a tripod will come in handy:
If your laptop is not accessible in the unfortunate event, you may have to use the Amazon Chime application on your phone. The best way to go in that case is to take out your tripod from your closet, place it upon a flat surface like a table and make it hold the phone for you. The idea behind doing this is to ensure that your hands are not shaky and you do not have to hold your phone throughout the entire length of the conversation, hence making you feel at a far larger degree of comfort. Even better would be ring lights that can sort the issue of stability of the phone and lighting. These are readily available in the market and for a very nominal price. 
Dress to the nines:
Remember how they say, "The first impression is the last impression"? It turns out it holds for Chime interviews as well. Just because you are taking the meeting from home does not mean you can show up for the
Interview in your pajamas. That would amount to nothing short of a disaster. Instead, make efforts to dress up formally just as you would have, had it been a physical face-to-face interview. If you are feeling fancy, put on some make‐up as well! Putting in special efforts will always pay back positively and leave your interviewer in awe of your persona.
Abstain from wearing pieces of agonizing clothing or overpowering accessories that may make you irritable and uncomfortable. It would also be best to avoid looks that are likely to draw the interviewer's attention negatively.
Do not leave your video off:
More often than not, people tend to leave their videos off when attending online meetings. However, job interviews are one of the places where doing that will reflect badly and shed light on the low self‐esteem in the candidate's personality. A hiring party wouldn't want to associate such an individual with their brand or company. Doing this would definitely increase your chances of not being hired greatly. The key is to be confident in yourself and turn the video on. Let the interviewer grasp an image of your breath‐taking self and watch you while you show him or her what you bring to the table.
Pay attention to the background:
Since you will have your video on during the meeting with the potential employer, you will want to ensure that you are sending off the right message. You might also make sure that you are in a clean room if it is going to be visible to your interviewer. Having a messy room in the background will project you in a bad light, albeit unconsciously and even though it has nothing to do with your career. You might want to avoid that under all circumstances. Add some props to the background‐ like a clock, for example, which will help emphasize that you are a punctual and time-efficient person without actually having to say it out loud.
Put the lights on:
Make sure that the place where you sit for your Chime interview is well-lit by natural sources. Place your desk near a window so that the light hits your face from the front. This will guarantee that the interviewer can see you clearly. Lighting from the back will make you appear unclear and inconspicuous and wreck the meeting if not corrected immediately. If you have an interview scheduled for the evening or nighttime, look for a room with good lighting to replace the natural light.
These suggestions are, of course, just the tip of the iceberg. To guarantee that an interview sails smoothly, there are many other factors in play. Keeping a headstrong and positive attitude will surely pay rewards. Oh, and don't forget to bring your confidence and the best of you to the fore. Good luck, amigos!
Frequently Asked Questions
Is Amazon Chime a video interview? Amazon Chime is a communications service that makes it possible for users to meet, chat and call inside and outside their workplaces‐ which includes video conferencing, a feature that is being used to conduct interviews as well.


Do I need to use video for the interview, or can I dial in via phone? Amazon suggests users use video for their virtual interviews, making exceptions in cases where an interviewee informs them about having no access to a webcam in advance.
Also read Does Amazon Hire Felons? – Amazon Hiring Guide
Amazon Chime Interviews – Step-by-Step Preparation Guide