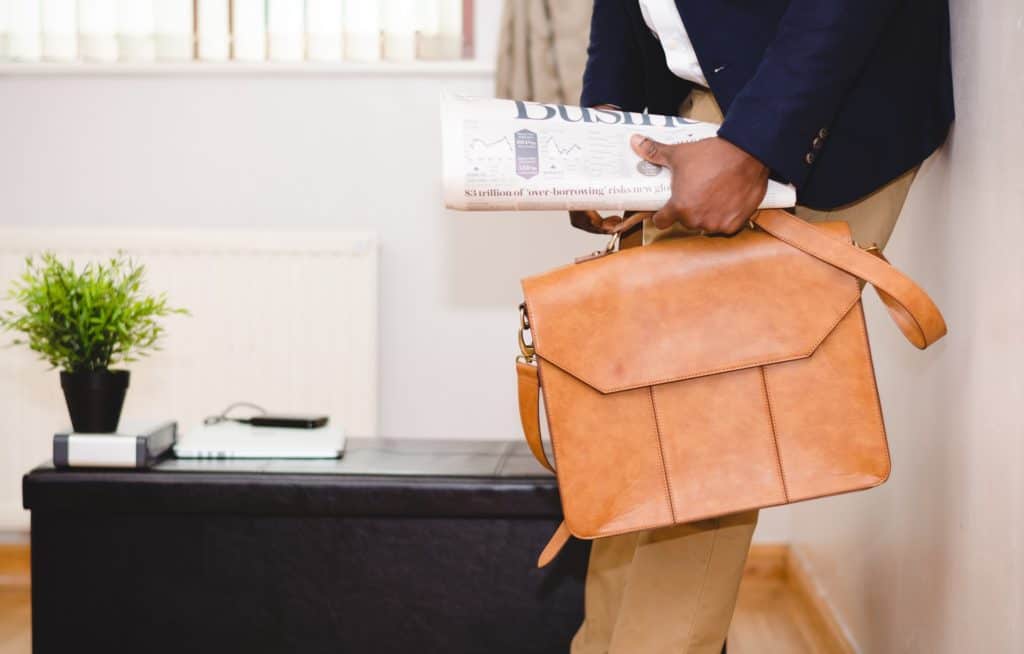 MBB Firms Careers – Any person planning to make a career in management consulting always dreams of working for the MBB – McKinsey & Company, Boston Consulting Group, and Bain & Company. This is because of the:
A prominent name in the industry
Highest standard salary
Superb experience and exposure
Now at the same time, these groups also want the highest standard of people. So each one has to go through a rigorous recruitment process. You must have a strong CV and various certificates of work experience.
Also, an important thing we must keep clear in mind:
Which group you want to join out of the 3, and what is the purpose behind leaving the other 2.
Why would you be a great fit for these companies?
Apart from building a great resume, it is necessary to answer these tricky questions wisely in the application.
MBB Careers
McKinsey and Company
The company founded by James McKinsey in 1926 was an accounting professor. It is famous for its data-driven work culture. The company believes in a high-performance, efficient team, and solution-oriented work culture. The growth period for McKinsey came in the 1950s. At the same time, other companies like Bain and BCG were coming up, which mainly focused on geographical expansion. During the 1970s, when the competitors were focusing on geographic expansion, McKinsey focused on INDUSTRY SPECIALIZATION – where a few industries give a major share in the country's total production output. To keep it simple, when a country specializes in its activities in a few industries, it is known as industry specialization. Many great leaders of the world are the alumnus of McKinsey.
CAREER AT McKinsey
When you work at McKinsey, there are many academic and non-academic requirements. Let's have a look:
Academic Requirements: Outstanding result, master's degree or bachelor's degree with 3 years of work experience, analytical skills, problem-solving skills, and communication skills.


Non-Academic Requirements: Work effectively and peacefully with other people, be passionate and willing to travel, leadership skills, interest in extracurricular activities, and teamwork.
You are challenged with different roles and responsibilities when you enter work at McKinsey. For example, you need to work with the teams in all sectors, deal with people the whole day, solve problems, offer suggestions and get results. These all activities contribute towards your personality development.
Hiring Exceptional Talent
McKinsey is known for hiring MBA graduates from top business schools. This was the trend that has been followed over the years until now, but now in recent times, the trend has evolved. After pursuing their master's degree, earlier students went for a Ph.D. and specialized in a field. McKinsey used to hire these people and make them work. These people were academically outstanding. They were able to handle the company's tasks efficiently than others. Now the trend is that no matter what the degree of talent is, you can join the company if you are exceptionally well-known and better than others at your work. You can become better at a skill and market yourself. The skill should have a good demand in the market.
This is because of:
The change in the business environment
Changing needs of clients
Many new fields are emerging due to the advancement in technology.
Now the world requires businesses to work online, especially at the time of COVID-19 when going outside of your house is not safe. Therefore, digital marketers, graphic designers, social media managers are in great demand now.
HIRING PROCESS
PREPARATION OF CV or Resume

Include all experiences and work samples in the resume, the big brands you have worked for, or any skillful experience you have acquired.
List all the awards and certificates of honor you have achieved along with the training programs you have finished.
Highlight your degree and academic detail on the top. Ex: Ph.D., masters
Include something non-academic, too, if it is distinctive and meaningful.
Also, write your GPA and test scores if you have participated in any competitive exam.
The most important yet forgotten aspect is an additional language that you must learn because speaking and understanding multiple languages offer an upper hand in the screening process.
YOUR RESUME MUST DESCRIBE YOUR PROBLEM-SOLVING CAPABILITIES, PERSONAL IMPACT, ENTREPRENEURIAL DRIVE, AND LEADERSHIP ABILITIES.
You get 60 minutes to solve 26 questions: math, logical reasoning, data interpretation, and reading comprehension. After you clear this test, you head on to the one-on-one interview process.
The skills judged in the first round of interview are:
Problem structuring and math skills
Creativity and business sense skills
Communication skills
You should be confident in your ability and avoid a bad network connection.
THE SECOND ROUND OF INTERVIEW
The second round of interviews has more weight than the first round because the difficulty level increases, and your behavior plays a key role. As a result, there might be more than 2 interviews before you get the job in the company.
ALUMNUS OF McKinsey
Some people polished their skills and talent and went out to start their venture. Their startups are today worth more than a billion dollars. These businesses are not only present in the US but worldwide. These types of businesses have a great contribution towards the world economy and betterment.
Many of them are great leaders of great organizations, be it in the public or private sector. Some notable alumni are:
Sundar Pichai – CEO of Google
James Gorman – CEO of Morgan Stanley
Oliver Bate – CEO of Allianz
Lael Brainard – a member of the US Federal Reserve's Board of Governor
Sheryl Sandberg – COO, Facebook
Boston Consultancy Group (BCG)
Bruce Henderson founded the company in 1963. However, before becoming independent in 1975, it was a subsidiary of Boston Company, an asset management company. BCG is famous for its core values, future opportunities, and talent development. It gave the world many valuable and important concepts:
Cash cows: Businesses that are mature enough that once acquired will give us steady cash flow over the lifetime. Very little or no investment is required to survive or grow because they have gathered a huge market share. 
Experience curve: The experience curve states the relationship between production quantity and cost of production. This means that when production quantity is increased, the overall cost of production decreases.
One thing to remember is that the cost of production does not include the cost of raw material. It includes the cost of value addition.
Time-based consumption: This concept means that a company needs to be aware of its surroundings, what is happening in the environment to gain a first-mover advantage. We need to keep up with the changes, adapt to them, and clear all the obstacles that come our way. This is known as making the best use of time.
These strategies can help businesses lower their costs and thereby gain a competitive advantage over the others by lowering the prices of their services.
THIS IS WELL-KNOWN AS A PENETRATIVE PRICING STRATEGY.
CAREER AT BCG
When you enter the environment of BCG, you will meet great minds with extraordinary capabilities that you need to acquire now. As the company offers extraordinary facilities and work environment, at the same time, it requires extraordinary talent too, which would keep the company's reputation high.
There are some basic requirements to fit into the ecosystem:
PROBLEM SOLVING AND ANALYTICAL SKILLS
In your initial stage, you would be given situations in which you would need to find out the problem, the reason for that problem, and how to solve that problem. For this, your observational skills must be good, by which you would be able to analyze the situation.
INTERPERSONAL SKILLS AND TEAMWORK
While working in an ecosystem, it is essential to communicate effectively with your colleagues and clients. Relationship building is significant in business as well as personal life to develop trust. Adapting to the work environment requires patience and persistence.
MANAGEMENT AND LEADERSHIP
The business environment is very dynamic and data-oriented. Especially the service-based businesses are result-oriented and fast-paced; therefore, you need to have good management skills to complete your tasks and good leadership skills to deal with your colleagues and clients.
QUALIFICATION AND EXPERIENCE
Master's degree or bachelor's degree with some years of work experience.
Knowledge about various software types to work on them.
Soft skills
Professional behavior
The company earlier hired most MBA graduates as they had sound knowledge in finance, economics, accounting, and administration. But now, the scenario has changed. MBA graduates and experts from other fields like data science, business development, marketing, writing, etc., are hired due to the change in business preferences.
People today want to take their business online and work digitally; therefore, there are tons of new jobs available in the market with new requirements and roles. 
Like such a website needs:
Digital marketer
Data handling
Social media manager
Web developer
Online manager
These skill-based jobs are in demand in the market. If you are good at your skill, then MBA is not compulsory. Also, if you are exceptionally well, then years of experience do not matter much. You can even apply with lesser work experience.
HIRING PROCESS
Your CV OR RESUME must include:

Academic details
Extracurricular skills and passion
Purpose of joining the group
This will be a phone interview to ask about basic details about you, your work experience, your skills, and your interests. The test will be held on the Spark Wire application. It won't be a live interview, you have to answer the questions, and your video will be recorded.
You get 45 minutes to answer 23 questions. The questions will be math-based, or they will be case studies. The test will say a lot about your logical reasoning and your ability to do the job.
Some behavioral interviews to get to know about your personality and your motivations about why you want to get into consulting and why you want to work with BCG.
ALUMNUS OF BOSTON CONSULTANCY GROUP:
Bill Bain, Founder of Bain & Co
Benjamin Netanyahu, Prime Minister of Israel
Indra Nooyi, CEO of Pepsi
Roland Berger, Founder of Roland Berger Strategy Consultants
BAIN AND COMPANY
The company is founded in 1973 by Bill Bain, the former vice president of BCG. The main motto of this group was to develop a long-term relationship with a client. The rest of the companies focused on gathering more clients and taking up more projects from them all, but the company focused on taking up more projects from one client. This way, we can add value to that client's business by focusing on one at one time. Along with the focus on clients, the company paid attention to its employees as well. The work-life balance is the most key thing an employee looks for while joining any organization, and this was the company's focus as well. This can be understood by seeing the likeability rating of employers on various review sites.
CAREER AT BAIN AND COMPANY
As we know, Bain and company focus on developing a long-term fruitful relationship with the clients; therefore, the employees working there need to have certain qualities and characteristics to adapt to the work environment:
CREATIVE AND COLLABORATIVE
A great thinker can be called the most creative person. Therefore, to form a fruitful relationship with the client, one needs to have some interpersonal skills, academic qualifications, and work experience.
The person must be able to work with all sorts of people to develop their personality.
Also, the employee must be easy to talk to so that peace and harmony are maintained in the organization and no internal issues happen.
RESULT ORIENTED
The professionals working here have years of experience in client handling, management of juniors, and achieving the set targets.
All people working at the company are specialized in one of the other fields. So a client faces no problem of any sort anywhere because experts are there to remove all sorts of hindrances.
INSIGHTFUL AND DATA-DRIVEN
Any business runs on data. This data summarizes all the competitors working with you and opportunities that arise that you need to grab to get the first-mover advantage.
After seeing and analyzing the data, you must develop a strategy that will outperform the competitors or meet the wanted result.
Therefore, a person must be insightful to understand the changes in the environment and develop a plan to overcome those hindrances.
Implementing new strategies or finding new ways for the implementation is never a problem until it is legal.
REQUIREMENTS FOR WORKING AT THE COMPANY
Good academic qualifications and test scores.
Professional experience of working as a consultant in an organization or startup.
Passionate about work culture and a travel enthusiast.
Strong verbal and writing skills for easy communication and collaboration.
The capability of multitasking and good analyzing skills.
Team player and a good presenter.
HIRING PROCESS
RESUME AND COVER LETTER SCREENING

First of all, comes the academic details and the institution you have qualified from.
Mention the GPA, competitive test scores, and your degree details in the resume.
Highlight your people skills and soft skills. In short, tell them about your personality. The skills must match their requirements.
Also, do not forget to mention your work experience and your certificates of honor in the CV.
Lastly, you need to prove the purpose of not joining any other firm and joining BAIN & CO. This will be the deciding factor of your recruitment.
HR INTERVIEW

Here, you need to describe your personal and academic details, including your work experience, personality, and skills.
Questions based on consultancy, its role and your purpose of choosing consultancy as a career will be asked.
Now some topics like the company profile, your purpose of joining this very company will also be touched on, so be ready with the answers.
There will be 25 multiple-choice questions that you are needed to complete within 50 minutes.
The structure of the test includes 2 sections.
Business case study
Analytical reasoning
One sole important thing to be kept in mind is the time provided to complete the test. It does not matter whether you complete or attend all the questions, but making all the attempts right is the main key.
These interviews are conducted so that the interviewers and company officials can understand you more and decide whether or not you will be a good fit in the organization.
ALUMNUS OF BAIN & CO.
Susan Wojcicki – CEO OF YOUTUBE
Kevin Rollins – CEO OF DELL
Kenneth Chenault – CEO OF AMERICAN EXPRESS
John Donahoe – CEO OF NIKE
CONCLUSION
The last word of this article is that all the companies have different cultures and work algorithms; therefore, it depends on your requirements to select wisely.
BEST FOR SALARY – McKinsey
BEST FOR TALENT DEVELOPMENT: BOSTON CONSULTANCY GROUP
BEST FOR WORK-LIFE BALANCE: Bain & Co.
FREQUENTLY ASKED QUESTIONS (FAQs)
What is business consultancy? There are many areas in business like marketing, accounting, law, and management business consultancy refers to determining the lack and errors in the functioning and providing advice to owners to make the changes suggested by the consultants.
What is the work of a consultancy firm? The consultancy firms have all the required data about the industry, its working, changes implemented, and change in policies, if any. Therefore, to reduce the cost, consultants offer the best recommendation.
Can a startup also take the benefit of a consultant? Yes, all types and scales of companies can take guidance.
Do we compulsorily need an MBA to join a consultancy firm? If you have an MBA degree, it's good, but it is not required in today's time. However, your skills will do the job if you are exceptionally well.
Also read Associate vs. Partner in a Law Firm
MBB Firms Careers 2021 – Hiring Process Guide