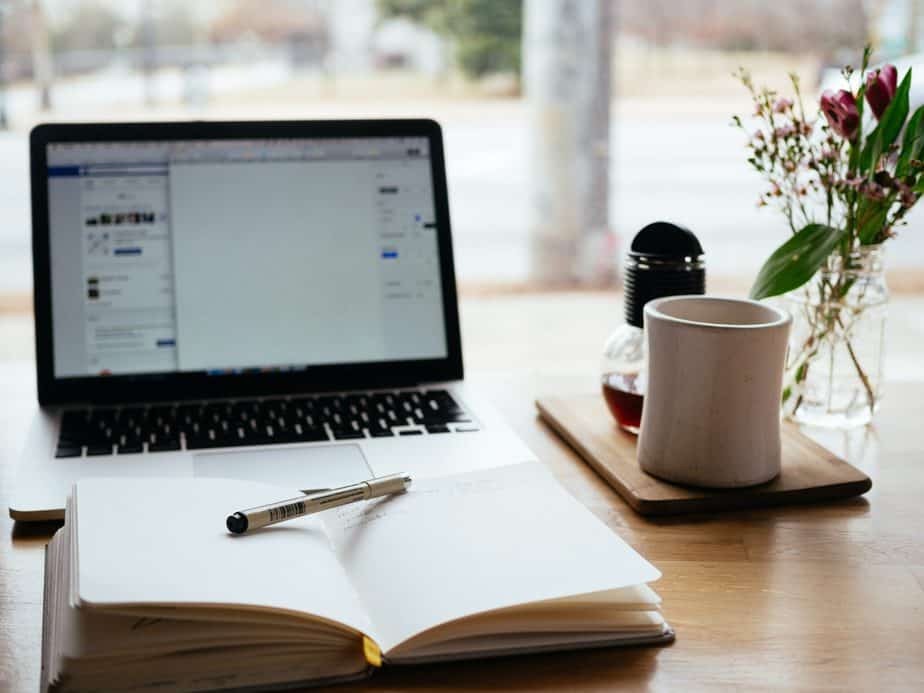 Content writing is a booming career option in the digital marketing sector. We will present 20+ Content Writer Interview Questions in this article. Every industry needs content to advertise its brand and to create value for the users or audience. A good content writer is a person who can make high-quality content for a company or brand. Those who want to pursue their career as content writers must know what to prepare for their big interview. In this article, you can get all frequently asked interview questions for a content writing job.
Content Writer Interview Questions
The questions are categorized according to the technical nature:
A. Non-technical Questions
B. Technical Questions 
Non-technical Questions
Tell us about yourself. 
For answering this one, you need to be prepared about what you need to say from start to end.
To answer this question:
You must start with your personal information like name, hometown, qualification, work experience, skills, achievements, hobbies, and soft skills. At last, tell them how you can increase the value of the company. 
Why did you choose content writing as your career? 
The motive behind this question is to know your interest in this career. 
Possible answer: 
"Writing has always been one of the favorite interests, and as a deep and creative person, I find this job suitable."
What do you know about us?
Always stay updated about the company you have applied to. 
Possible answer:
"I am impressed with the performance and the brand personality of the company. I appreciate how it manages a wide range of clients." 
What are your strengths as a content writer? 
You can include these words while answering this question:
Hard Skills:
Software knowledge such as MS Office, Content Management Systems, etc. 
Know the use of tools- SEO tools and designing tools
Research skills
Proofreading and editing skills
Excellent written and verbal communications
Soft Skills:
Criticism management
Handle work to meet deadlines
Adaptable
Focused
Organized
Have good attention to details 
What are your weaknesses? 
An important question asked to know the scope of self-improvement in you. While answering this question, you need to be honest but not too much. Just say things related to your profession which can be improved later.
You can use the following skills to include in your answer: 
Foreign languages
Patience
Time management
Sharing responsibility
Organization skills 
Public speaking
Speaking too honestly
Multitasking
Command of a particular foreign language.
Shyness
Spontaneity 
Possible answer:
"I would say my weakness is being too honest while dealing professionally with people. I'm working on this matter, and under your guidance, I'll be able to handle it."
How do you cope with the stress and boredom due to repetitive and cumbersome work? 
Possible answer:
"Being a creative person, I try to be experimental with my writing. This keeps me productive."  
Are you satisfied with the decision of your profession?
This question is often raised to find out how much you can be productive at work. 
Possible answer:         
"Yes, I am happy and satisfied with the decision of my profession. I am both a creative and a deep-thinking person with a great interest in writing, so I find this job suitable." 
What excites you most about content writing? 
Possible answer:
"Creativity excites me the most about this job. It is one of the qualities of a content writer that helps to make a piece more interesting to read." 
How do you take criticism and feedback?
Feedback and criticism are essential to make changes and grow better. This question is often asked to test the employee's outlook towards the negative judgment of its work. 
Possible answer:
"Dealing with criticism and feedback is a part of any job. I take the help of my colleges and seniors to manage negative feedback that not only improves my work but also connects me with them well." 
Where do you see yourself in five years? 
The motive behind this question is to know how well you plan your career.
Possible answer:
"My ambition is to be a master in this field and teach my skills and techniques to others someday."
Do you want to ask us any questions? 
You can ask:
Kindly tell me all the major KRAs for a content writer in your company?
What kind of content management system does the company operate?
Will there be any training program? 
How many working days are there and what will the timings?
Technical Questions
How do you create a content strategy?
Possible answer:
"Creating a content strategy decides the flow of work and results.  My strategy involves:
Understand the marketing goal.
Research about the audience and their needs.
Schedule my work by using common tools such as Google calendar.
Research about the topic followed by the use of SEO tools. 
Start writing, editing, and proofreading." 
Are you familiar with the content management system? 
Besides good writing skills, content writers must be technically skilled too. They must know about Content Management Systems. 
Possible answer:
"I am well versed with CMSs like WordPress and Magento and have been using these platforms for my blog posts."
What is SEO? What do you do to make SEO-friendly content?
Possible answer:
"SEO stands for Search Engine Optimization. SEO content is any content on the web with easy accessibility and visibility on search engines such as Google. Components that are important to make SEO-friendly content are: 
Keyword Density. I maintain 1-2% of keyword density in my content. 


Know Your Audience. Research about the audience you need to reach. Factors such as language, demography, what the audience wants, etc., are important things you need to know before writing. 


Original and Relevant. Everything I write in my article is always super relevant to the topic. Search engines hate content that is not original or plagiarised and rank it poorly. 


Meta Tags. Meta tags are Html codes that contain information about the description of an article. Search engines crawl through this information and rank content accordingly.


Alt Tags. Alt tags are written in Html codes as alternatives to images. This information can be a good rank factor for SEO writing. 


URL. While crawling, search engines use URLs to index the content and to shortlist it for ranking purposes. URLs need to be simple, short, relevant, and keyword-rich." 
What do you do to ensure the credibility of the information you write? 
The interviewer asks this question to check the credibility of sources from which your content is inspired.  
Possible answer:
"To ensure credibility, I collect data from reputable magazines, journals, news media, reports, research papers, etc."
How do you set the tone in your writing? 
Possible answer:
"I set the tone in my writing work by keeping in mind:
Audience- Knowing the audience, such as the demography, their needs or wants, etc., is important to know to set the tone of the writing piece. 
Subject and the content demands of the company. 
Medium or channel of publishing. For example, social media writing is different from website writing." 
How is voice important for a brand's value? 
Possible answer:
"Every brand has its voice that represents its core value, personality, and principles to better connect with the audience."
Tell us some different types of content writing? 
Possible answer:
"Some different types of content writing are:
Technical writing
SEO content writing
Copywriting
Business writing
Editorial/publication writing
Journalistic writing
Marketing and communication writing
Social media writing
Blogging
Research and report writing
Ghostwriting"
How do you proofread your content?
For proofreading, one has to have patience along with good grammar knowledge. 
Possible answer:
"I follow basic but effective techniques to proofread:
I take a printout of my work and then start reading loudly. It helps me focus more.
I mark grammatical errors such as punctuation, spell-checks, etc.
Check formatting such as proper paragraph structure, heading, and subheading, etc. 
I read it backward. 
For advanced grammar checks, I use a grammar tool like Grammarly."
Differentiate between content and copy? 
Possible answer:
"Both forms of writing are used to achieve marketing goals. Content provides long-form information about the subject, such as blogs, articles, case studies, etc. At the same time, a copy is a short persuasive writing that sells or publicizes a product or service."
Differentiate between an article and a blog?
Possible answer:
"An article is written formally to inform about facts, events, analysis, reports, studies, etc. A blog generally involves information from a personal perspective of the writer."  
What do you do to plan and schedule your work? 
This question is often asked to check how well the writer is organized and can meet deadlines. 
Possible answer:
Step1- Completely understand the subjects on which I need to write. 
Step 2- Prepare a schedule for all the work on Google Sheets or Trello according to the deadlines. 
Step 3- Prepare a workflow that involves researching the topic, SEO tools, making a draft, editing, proofreading, and publishing."
Conclusion
Here you have a list of the most frequently asked interview questions for a content writing job. I hope it helps and makes you ready for your next big interview. You must be self-aware about all your strengths, weaknesses, and capabilities before facing the interviews. Stay updated about the company you wish to join. Besides writing skills, creativity, understanding of SEO, and basic digital marketing knowledge are important requirements to land a good job.
Also read Latest Content Writing Interview Questions To Prepare
Top 20+ Content Writer Interview Questions