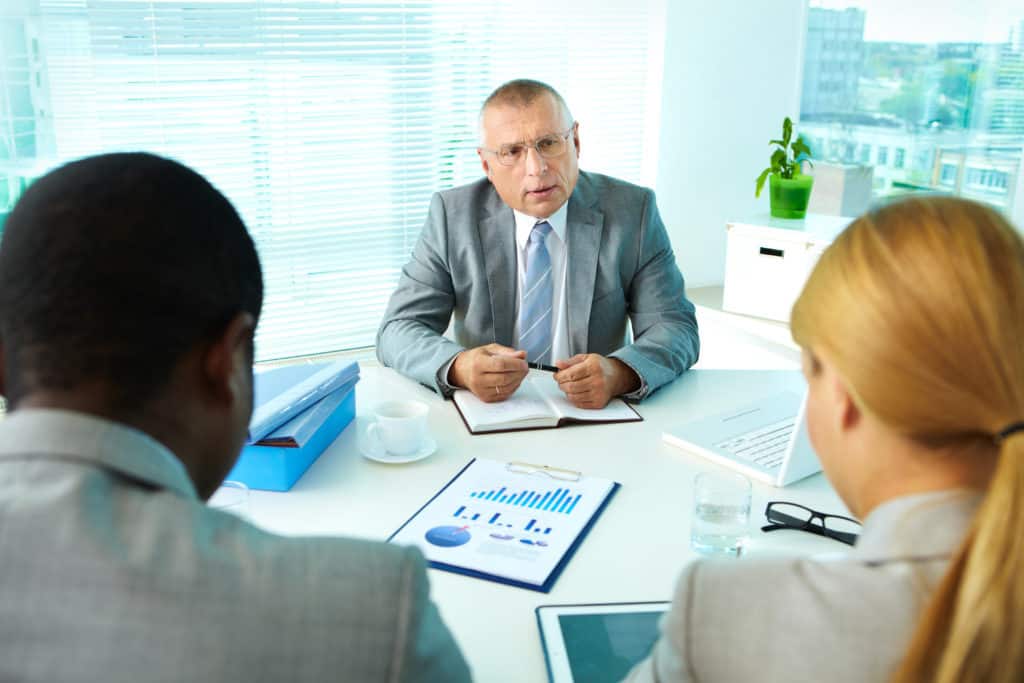 Hmm… so we presume that you yearn to join Boston Consulting Group(BCG). But are you conscious of the procedure to join BCG? Are you perplexed about how to prepare for the interview? What are the most common questions being asked in BCG interviews? How to establish an indelible impression on the interviewers? If these are the concerns crossing your mind right now, you are at the right place then! Here, you will understand all about the BCG interview, the anticipated questions, and useful tips on ace the interview. Overall, a Complete Guide to BCG Personal Interview
We bring you all notable pointers on how you can paint an extraordinary impression on the minds of the panel members. From the complete procedure to the skills we have laid overall in this article, tips to pertinent questions. BCG interviews consist of case interviews, behavioral and written case interviews depending on the location of offices.
Therefore, we have encompassed even those to help you land safely at BCG with a good job offer. All you require is a pen, paper, an open mind, and patience to read through the article. So, pick up your pen and jot down all crucial aspects you come across here. I hope you clear your interview! Ready, steady and let's go! 
The Two-Step Interview Process at BCG
Mostly, there will be two rounds of interviews that a candidate has to clear before getting an offer. Note that it may differ according to the location of the office the candidate has applied for.
In the first round of your interview, you can predict the interviewers to analyze your background and relevant experiences. This could be followed by your case interview and finally, you might be given time to ask questions, in case you have any. This round may count to around 45 to 50 minutes


In the second round, you can anticipate questions from a mixed bag. There can be more than two short interviews of around 40mins each. The interviewers would be far more experienced and higher in authority and knowledge than the interviewers in the first round. If you are needed to give a written interview, expect any business case to be given. You may have to find feasible solutions or deduce conclusions and prepare a presentation out of that. You may be given say 2 hours to complete this.
With this, we hope you got a clear idea about the process to reach the final offer.
Top Questions for Behavioral Interview 
We bringeth to your acknowledgment the top most asked questions in the BCG personal interviews. Go through all of them. We have labored hard to bring apparent suggestions to the questions from experienced people. I hope you have a good time reading these!
Why have you chosen 'consulting' as a career path?  You need to emphasize what has drawn you towards consulting. Try to substantiate and give at least 3 valid justifications to support. Then, you can talk about the dexterities that you can cultivate through 'consulting services and how they will help you in the future. Finally, speak about your aptitude and prospects for the same.


Tell me something about yourself or take me through your CV? Here, you have to summarise yourself. You need to cite your work experiences starting from the current one. Stress your key accomplishments, your learnings, courses, etc. It is advisable that you don't speak every minute detail but swim through the main points. Cover all and associate them to why you like to end up taking 'consultation.'  You can further be asked questions on what you mention here, so speak wisely. Think before you mention something.


Tell us something which isn't present in your resume.

Ahha, your chance to shine! Tell them about the NGO you have volunteered for and how you made a change in society. It may also be a fascinating hobby or interest that you have mastered over the years. You can also mention your leadership chances or any recognition bestowed upon you or a position of responsibility and what you learned from it. Try to make it count and help them feel that you are an all-rounder.



Since you have shown your inclination towards consulting, give an instance to showcase your persuasion skills

Here, you have to specify when you have been able to change someone's mind. It could be regarding a career option or choices related to the subject, stream, college, product, person, etc. Your main priority here must lie in how you transformed the person's perspective and the impact it had. This will tell the interviewers how promising you are at conversations and how well you can articulate with the clients. In addition, you will be marked on your interpersonal skills, and a solid answer will intensify your chances at BCG.



Talk about your leadership skills if you have any or what challenges have you faced at your previous jobs and how did you overcome them?

Again, this is your opportunity to shine. Grab this opportunity to bring to the spotlight your leadership qualities. It may be the time when you have led any team or a group at specific events, sports, previous jobs, internships, etc. Concentrate on the way you handled everything, the innovative ideas you brought to the table, and the outcomes of your actions. This will allow you to score on your management skills, leadership quality, and problem-solving skills.



Why have you chosen BCG for your career ahead? Just like your 1st answer of 'why consulting,' you have to refer to what has drawn you towards BCG particularly. Please talk about the work culture, the career progressions, the limitless chances, and the network it provides you. Talk about what distinguishes BCG from others and affirm that these have brought you to the table today.


What are your long-term goals from working at BCG? Tell them about your motives and what you want to fulfill. What are your expectations from your job at BCG? Mention them! 


Other commonly asked questions could be:

What are your strengths?
What are your weaknesses? Substantiate with examples
Tell us your experience when you encountered any failure. What did you learn from them?
Any other careers that you can fall for if you aren't selected at BCG?
How much salary do you expect?
Describe yourself using exactly 3 adjectives
Why do you think we should select you over all others?
What would you do if not consulting?
How are you different from other applicants?
Where do you see yourself five years down the line?
Three things you liked and disliked about your previous job
How do you think consulting can cope-up with the pandemic?
If an aggressive client shouts at you for no reason, how will you handle him/her?
How will you persuade someone who is quite stubborn to listen to you?
Suggestions
Remember every time you answer these questions, be assertive and truthful. Do not make inaccurate statements because if you are caught, you will face serious consequences. We recommend that you exhibit clarity of thoughts and prevent fumbling. Demonstrate confident body language.
Maintain eye contact and address all the interviewers. Don't rush into your answers. Take time to collect points and phrase them before you speak. Attend the questions clearly and answer straightforwardly to what's been interrogated. 
 Top Questions for Case Interviews
We have also covered some of the cases that you can predict. You can prepare answers similar to such cases. 
You are toiling in a retail store and it is noticed that the sales are continually plummeting. The sales have arrived at a point where it has become steady and other than few local customers, there's no footfall. In such a case, what efforts will you take to boost the sales and maximize the reach?


In the covid times, we glimpsed a fall in global crude oil prices. If you are operating at an oil company, how do you propose to boost the revenues?


Amidst the growing conflicts of various countries with China, assess the pros and cons of a merger with a flourishing Chinese company.


What strategies will you employ to turn around any successful company?


How will you gauge the capabilities and threats of a company dealing in seasonal products like ice-creams, raincoats, umbrellas etc?


If you are working in any airline, what would be your reciprocation to your competitor's actions to attract customers?


How will you establish the price of a new drug or a vaccine like the covid vaccine assuming you are working in a pharma company and have been entrusted with the role to determine the price?
These are some examples of the numerous cases that could be rolled out to you. Ensure to be positive and present visionary ideas. Your creativity and thinking abilities will bolster your answer. Be sure to think out of the box. Talk about the steps that would quantitatively increase the valuation of your ideas.
How Can you Easily Solve the Case?
We heard that you have grown quite tense to hear about the 'case interview' round. Well, you have nothing to worry about! We have provided you a detailed guide on how you'll be able to unravel the cases. Below are the steps to ease your work and help you construct a mind-map for deducing a solution.
When the interviewer delivers you the case, be attentive and cautious. Pen down all the necessary details and keep a note of the points meticulously. This is your first step where you have to understand the context of the case given to you. Try to interpret the situation and the intent of the question being asked.


In case you have some inferences made, always ask your interviewer clearly whether you can make them. Concentrate on the question and the objective of it. This will ensure that you are progressing on the correct path.


Draw a mind-map or break down the complex case into smaller pieces to easily get the solutions. After you have brainstormed and are ready with answers, tell them to the recruiter.


Your recruiter will ask you questions based on the solutions given by you and you need to face a rebuttal.


If the question is a quantitative one, do not miss out on asking the recruiter for some figures required to undergo a successful analysis.


Give some possible proposals and explanations then summarise and finally conclude with your analysis.
The steps are as easy as that. First, you need to work on your composure and brainstorm. The interviewer himself may give you possible advice, so try to inculcate them into your ideas and learn from them. A very important point of caution will be to not argue with your interviewer on a prospective basis.
The Bottom Line
You need to follow the general PI etiquettes. Here are some final tips for you:
Be thorough with your resume/CV
Have enough knowledge to talk about your hobbies
Follow the basic etiquettes like greeting the panellists, asking them before you sit, thanking them before you leave, taking permission before you enter etc
Don't give vague and guessed answers. You can ask panellists if you can guess the answer you aren't sure about
Don't argue with the panellists on the feasibility of your solutions. Always be polite and humble
Talk and behave respectfully and gracefully 
Finally, stay calm and composed!
We hope that this article has helped you by painting an idea on the vacant walls of your imagination that how will you go about the interview how you can come out with flying colors in the personal interview round. We have tried our best to cover all possible questions that are quite often asked in BCG interviews. We are sure that this would've helped you, and we promise to support you like a big brother in times of your adversity. I hope you enjoyed reading. All the best! 
A Complete Guide to BCG Personal Interview