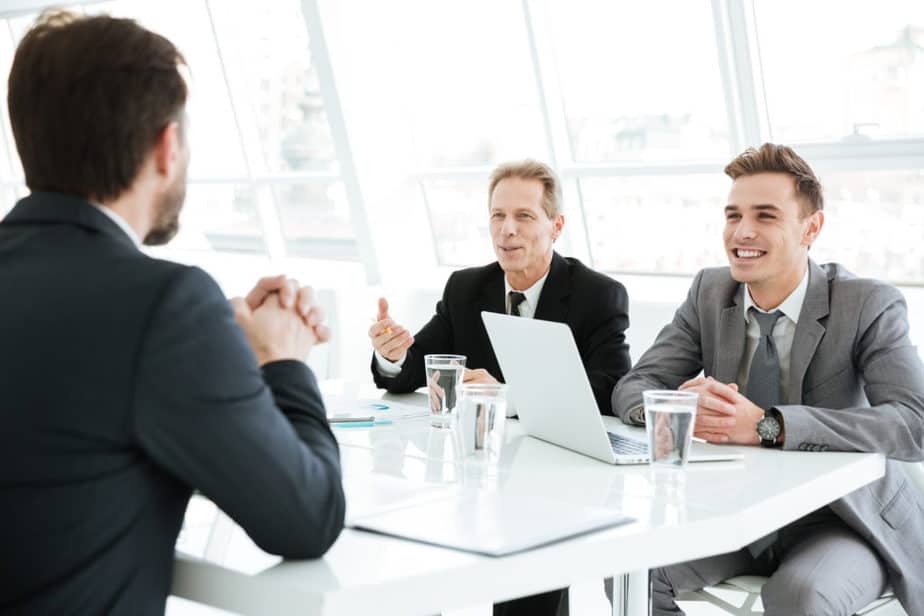 Here we will see Allstate Interview Questions with sample answers.
Allstate Insurance Company is based in America and headquartered in Illinois. While the company is known for its car insurance policies, it also provides various financial services. The hiring process at Allstate includes an application, a phone call-based interview, and then an in-person interview. 
The phone call interview decides if you have a chance to be invited for the in-person interview. A typical interview at Allstate includes behavioral and situational questions. For some positions, you might even ask to show up for more than one interview session. The whole interview process takes weeks and also includes background and drug tests. 
Allstate Interview Questions
How much do you know about Allstate?
Talk about the kinds of insurance services that Allstate provides. Allstate is widely known in America and Canada. This company that was founded in 1931 is headquartered in Illinois. 
Tell us about your work ethics.
You can approach this question by talking about the professional principles you stick to. Let your interviewer into some of the real-life situations about how you balanced your work life and personal life. You can also state some of the qualities which make you a good employee.
What expectations do you have from the company?
The key to answering this question is being honest. Let the hiring manager know what about the job position attracts you. Tell them that the growth in the company creates an opportunity for you to grow along with it. 
Which team position brings out the best in you?
It would be better not to be rigid and select only one position. You can mention a few roles you like working in. for better clarity, you can also cite real life situations where you have been an asset to the team. 
Why do you want to leave your current job to work at Allstate?
You can start your answer by talking about all the things your current job has helped you learn. And then you can say something along the lines  "The job position at Allstate is more in line with the work I want to pursue, it will give me a chance to learn new things and grow."
Can you handle confidentiality at work?
An insurance company deals with confidential information such as medical records. It is a standard question asked by hiring managers. You can answer it by showing work experience where you had to deal with such information. 
Five years from now, what do you want to see yourself achieving?
Answer the question by saying that you want to grow along with the company. You can choose a higher post in the field of your work. Make sure your career goals are in line with the company's field of work.
How to approach a tough customer?
You can say that you will try to communicate with the customer and let him open up regarding the issue faced by them. You will be patient enough to reassure the customer. You will explain the solutions that can be availed by the customer. 
Talk about your strengths and weaknesses.
You can talk about the skills that will help you perform in the job role. You can show the relevant work experience where you dealt with the customers effectively. Never say you don't have any weakness. Talk about how you want to work on your weaknesses. 
How do you perform under pressure?
The employer would want to know how you deal with stressful situations. Saying you work well under pressure, would not suffice. You will have to add up relevant situations where you worked well with a deadline. 
How would you like us to know you?
Answer the question by talking about qualities or giving some relevant information that the interviewer might want to know. Be honest.
Is the insurance industry affected by globalization? If yes, then how?
Globalization has brought the world closer. It has affected every aspect of life. Due to the opening up of the markets, the industry has become much more competitive. 
Did you ever have to face sudden changes?
Mention work-life situations, where things did not turn out as you had expected. You can add up the skills you possess which helped you to manage that situation. An industry like the insurance industry can easily have its circumstances changed and, thus the employer would want you to be prepared for such situations. 
Which role would you prefer: Communicating with customers or research?
The preference should be based upon your previous work experience, education, and relevant skills. Be straightforward and confident about your strengths.  
Tips to Perform Well in Interview:
Dress yourself, professionally. 
The company seeks to provide excellent customer service. Thus, good communication would be a required skill. Try and work on your speech. 
Approach every question with confidence and conviction. Make eye contact with the hiring manager. 
Do your research about the company. 
Gain some insight into sales and customer service. 
What to Wear?
Choosing the right outfit for an interview helps create a good first impression on the interviewer. Your outfit will also make you feel confident about yourself. For an Allstate interview, you would want to dress up in a business casual outfit. Every company would want its representatives to be well-groomed. 
Allstate Hiring Process:
You can search for the available vacancies on the official website. The application is to be submitted with the necessary credentials. Then, you will be directed to an online assessment form. The answers decide whether you will be considered for the interview. If your answers impress the recruiters, they will have a short telephonic interview before they ask you for an in-person interview. If you manage to impress the interviewer, you will be subject to a drug test and a background test after which you will be hired. 
Allstate has managed to capture a major share in the car insurance market of America. It is a well-trusted company if a person is looking for one-stop services. Allstate has been highly rated by its employees. Score the job, this Allstate job might be the one you are looking for. 
Frequently Asked Questions
What should one know about Allstate?
Know that Allstate is an insurance company that deals with home, life, car insurance and also provides some financial services. This company provides its services in America as well as Canada. Allstate has its headquarters located at Northfield Township, Illinois. Be prepared with the name of the present CEO of Allstate. Know about the major competitors of the company. 
What is included in the background test taken by Allstate?
Allstate does a pre-employment background test. The background test mostly includes public records of bankruptcy and criminal convictions. However, Allstate does not run a credit check before hiring. 
What is the average earning of an Allstate agent?
On average, the salary of an insurance agent at Allstate insurance agent is about $47,000 annually. Depending on many factors the salary might range somewhere around $43,000-$52,000 per year. 
How is it like to work for Allstate?
The employees at Allstate are hardworking. Allstate believes in providing fair remuneration to its employees and, thus the pay is quite good. It provides scope for growth by taking training sessions and conducting activities throughout the year. Even though team performance matters the most, they also appreciate individual performance.
Allstate Interview Questions with sample answers