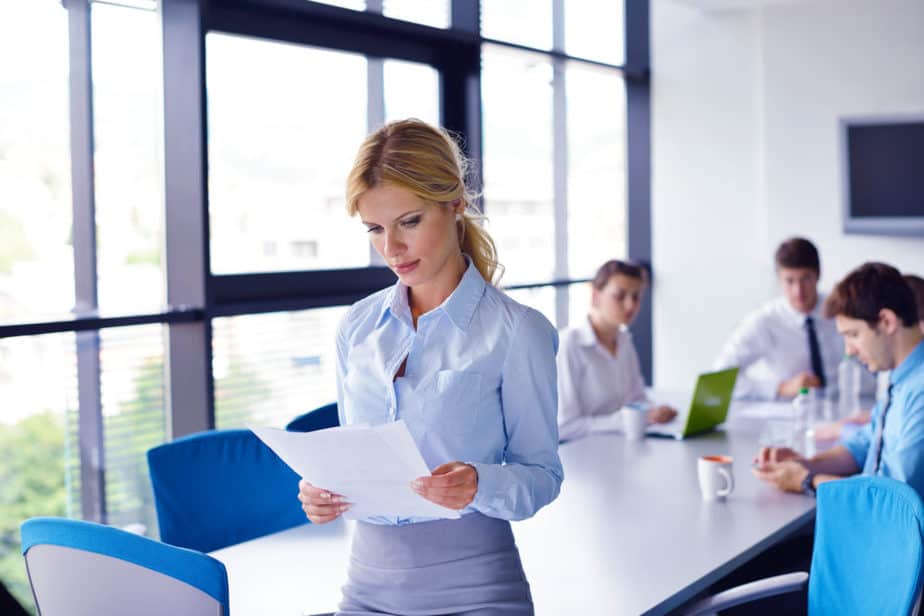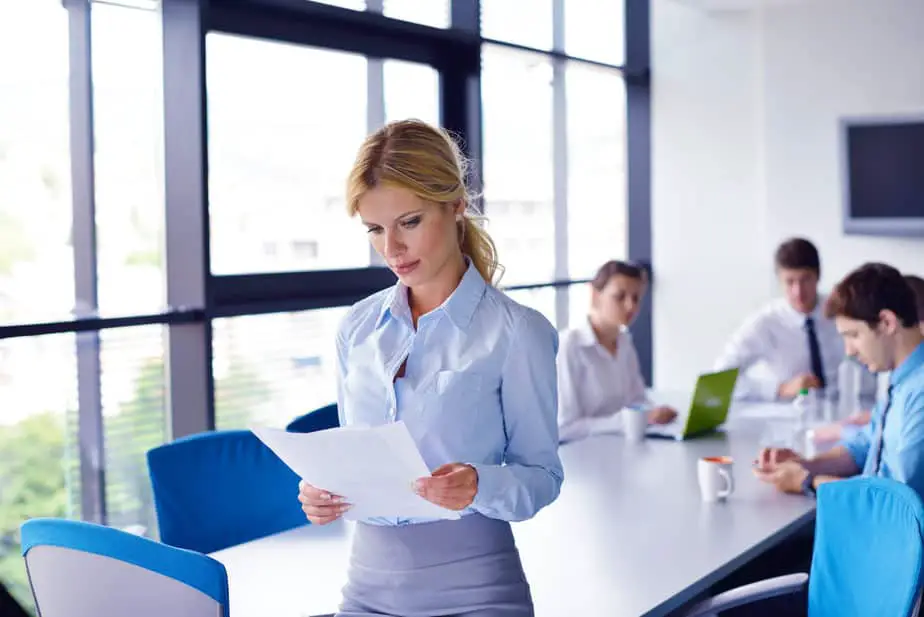 Hello people! This is a detailed article on How to Get a Job at Marshall's? There are various stages you need to go through such as the application process and interview process to get hired. 
Since you are here, you must obviously have an idea of what Marshalls actually is. But still here is a short overview!
Marshalls is a chain of off-price departments owned by TJX Companies. It is headquartered in Framingham, Massachusetts, United States of America, and was founded by Alfred Marshall in 1956. Marshalls opened its first locations in Canada in March 2011. As of now, it has 1130 locations in the United States and around 100 locations in Canada.
Its slogans are Your Surprise Is Waiting and Never Boring, Always Surprising.
The biggest myth about the stores is that "In order to offer the products at such low prices, there must be something wrong with them." This is not true. Only 5% of their goods are irregular and those that are will be clearly marked. The irregularity is also something that the average customer will not notice. Marshalls buy their merchandise for keeps so they can get goods at a much better price. They also have the power to buy in varying quantities since they can place goods in all stores, or just select stores.
What Is The Job Application Process At Marshall?
The first step of the hiring process at Marshall is the job application. You can either apply online or offline for the job. 
For an online application, you will be required to visit Marshall's official website. Then in the career portal, you will find an application form that you will be needed to fill. In the form, they will ask for some basic information about yourself like your work experience, educational qualifications, and things like that. 
The next option is an offline application where you will need to download, fill and submit the printable Marshall employment form in person by visiting the store that is within your reach.
They might ask you to upload your resume as well in the form.
What Is The Interview Process At Marshall?
At marshalls, the interview process is usually set up in two parts: a group interview and a one-on-one interview with the store manager.
The group interview is usually carried out in a group of 8 to 10 applicants. You will be assigned a task to solve where you will need to show your cooperation, creativity, and innovation. The interviewers will then choose the candidates who are qualified to move on to the next step, which is an in-person interview with the department manager which you applied for.
They will most probably let you know if you are qualified for the final interview right away. Remember, only two candidates out of ten will make it to the final interview.
Now, expect this interview to be in-depth, but will not last more than 30 minutes. The questions will be more personal just to know about your availability, your personality, and your work background. Some examples of the questions can be what do you know about Marshall, describe your personality, are you a team person, and things like that. So be fully prepared before attending an interview.
Marshall Interview Tips
Passing an interview could be the toughest part for most of us. And I think, this is the main phase of the hiring process since here you will be judged whether or not you are a good candidate for the company.
So, here are some tips that might help you succeed in the interview if followed thoroughly!
1. Before stepping a foot in the interview room, make sure you are fully prepared and confident. For that, do deep research on the company's culture, values, and the job description you have applied for. This will help you answer any question with more confidence.
2. Make sure you are punctual, well dressed, and well-groomed. I know this one is pretty obvious but keeping small things in mind will make a huge positive impact on the hiring manager, you have no idea.
3. They will ask you why you're a good fit for the company at the end of an interview. So, prepare a valid reason for that question stating you are worth serving their company.
4. While interviewing, show your communication skills. The hiring managers notice small things about how you speak and everything, you have no idea. So look out for what body language you are using. You can practice this in front of the mirror.
5. Since Marshall is a fashion retailer, make sure you are up to date about fashion trends. In the interview, they will question you on some fashion trends just to be aware of to what extent your knowledge lies.
6. Show them that you are enthusiastic about working at Marshall by asking questions at the end of an interview. Not doing so will make you look like you are not really interested in knowing more about their company. 
7. Never talk about the payment, holidays, or employer benefits at the interview right away. They will let you know about that themselves when they think you are qualified to work at their company.
8. If you are nervous, it's okay, they are too. But do not panic and say something you might regret later. Even if you do be in your senses and apologize for it right away. They understand that!
9. Listen carefully. You must be attentive when they talk, sometimes we are just too nervous and keep thinking about what the interviewer is thinking about us. That distracts you, so stop thinking and be fully attentive while getting interviewed.
10. Answer clearly. Make sure the hiring manager does not have any problem listening to your answers. So, be clear and loud enough for your hiring manager to understand you completely.
What Comes After The Interview Process?
Candidates who get interviewed by the department manager are most probably going to get a job unless something goes drastically wrong like your availability does not match the company.
Within three weeks, you will either get an email or a call from the company letting you know about the outcome of your interview.
They will choose the required number of people from the total applicants based on how they performed at the interview.
If you get a message that you are hired, you will be asked to come for orientation. At orientation, you will learn everything you need to know about the company such as policies, values, culture, and everyday life at Marshall. You will be introduced to some important people working at the company. You will also be given a tour around the store.
The last thing you need to clear before getting an offer letter from the company is a background check. You will be required to undergo a background check just to make sure that you don't have any criminal records, illegitimate habits, and poor reputations.
Some Insights Of Working At Marshall
If you are one of those who are about to apply for the job at Marshall or someone who had already applied, then this is something you should know!
1. The working hours at Marshall for part-time employees are completely unpredictable. It usually depends on the foot traffic the store gets, productivity and payroll. For full times though, you must expect around 7 to 10 hours a day.
2. Marshall's management team is one of the best. Now, this obviously depends on which store you are working at but for most of the stores, the management is very understanding, hard-working and helpful.
3. They have flexible working hours. If you're a student, they are very understanding about priorities (studies) and schedule your working hours according to your availability.
4. Marshall is a great place to work if you are new and want to gain some work experience. They really care about you and help you with everything you need.
5. You will get to interact with different people on a daily basis and expect to learn a lot about fashion stuff while you are here.
6. Even though it is a pretty good place to work, I would recommend keeping your advancement opportunities expectations from the company at the lowest. So, according to me, it's a fun place to work as your first job unless you want to grow within the business.
7. You have to wear comfortable jeans or pants and button-up shirts while working at Marshall. No open-toe shoes, distressed jeans, graphic tees, or shorts are allowed. 
8. You are allowed to wear acrylic nails at work. But I would not suggest it to you if you're working in a stockroom since the chances of breaking the nails are very high. If working at register too it is not advisable to wear them.
9. Do not expect to get paid sick leave if you're working part-time. Full-time employees would get 12 hours of personal paid time.
10. This is great news for girls! You are allowed to have colored hair! And also tattoos are acceptable as well. Marshall is pretty lenient about this compared to other retailers.
Conclusion
Marshall is America's one of the best retailers to work at since the company has succeeded in providing a great workplace for employees over these past years.
Marshall is a company that believes in providing a healthy work-life balance for its employees which will eventually contribute to the company's success.
Each and every detail is explained in the article for you to get a job at Marshall. From the application process to all the tips you need to pass the interview, everything is mentioned above. 
So, just follow along and prepare your best to get your dream job at Marshall!
Thanks for reading. Have a nice day!
Frequently Asked Questions
1. How long does it take to hear back from them after applying for the job?
– Most probably a week.
2. How to dress at a Marshall interview?
– If you're applying for a management position, dress formally. Otherwise, dress business casual.
3. What are the age requirements for working at Marshall?
– You must be at least 16 years old when applying for the job.
4. How long is the training at Marshall?
– Two weeks of training until you are allowed to work like everyone else.
5. What are the work positions at Marshall?
The work positions at Nordstrom are store associate, cashier, merchandise associate, warehouse associate, loss prevention detective, human source assistant, customer experience coordinator, assistant manager, senior manager.
6. How much do Marshall employees get paid?
– The average salary of a store associate is $11.51 per hour.
The average salary of a cashier is $11.71 per hour.
The average salary of a merchandise associate is $12.65 per hour.
The average salary of a warehouse associate is $12.33 per hour.
The average salary of a loss prevention detective is $15.92 per hour.
The average salary of a human source assistant is $23.63 per hour.
The average salary of a customer experience representative is $24.66 per hour.
The average salary of an associate manager is $34.14 per hour.
The average salary of an assistant manager is $31.48 per hour.
7. Does Marshall do drug tests?
– No, they don't do drug tests.
8. Do employees get paid weekly or biweekly at Marshall?
– You will most probably get paid weekly.
9. Does Marshall do background checks?
– Yes, as a new employee, you will be required to undergo a background check to make sure that you don't have any criminal records, illegitimate habits, and poor reputations.
10. What benefits do Marshall employees get?
– As a Marshall employee, you will be offered great benefits like medical coverage, vision discount, group auto insurance, and home insurance. And once you are a devoted worker of the company, you will enjoy an amazing salary, job security, paid vacations, sick days, and holidays.
How to Get a Job at Marshall's?