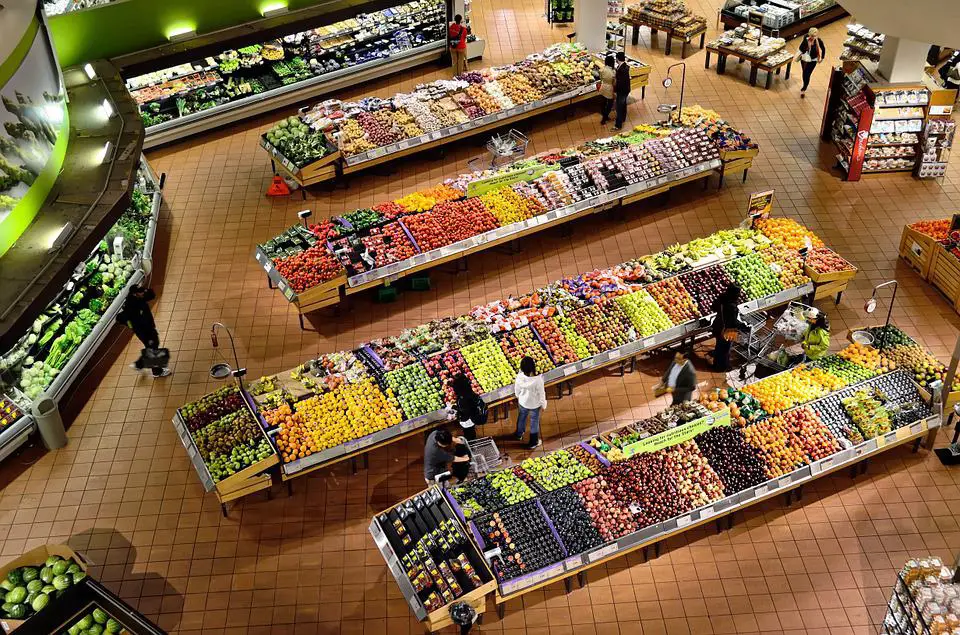 Safeway is a retail grocery store with more than 1300 outlets in different locations. This American supermarket chain includes various stock items, including grocery items, general merchandise, organic fruits and vegetable bakery items, liquor, flowers, pharmacy equipment, Starbucks coffee center, and fuel shops. The styled logo of a round shape cut in the Safeway company's initial alphabet, 's' runs  with the slogan "ingredients for life." In this article, we'll learn about the Safeway hiring age, hiring process, job application, etc.
What Is The Minimum Age For Getting Hired At Safeway
The minimum age of 14 years is the criteria for adapting to Safeway's employment facilities. None below that can avail the application process. It is the first step towards acquiring a company position concerning the U.S Department of labor permits.
What Are The Various Steps In The Hiring Process Of Safeway?
First of all, you need to submit an online application, which is a four-page long document with seven sections of details to be filled in regarding your personal claims, education, and prior work experience, if any.  
One can create a profile of themselves across the company's name from the career website by selecting their age (minimum 14) and nearest location from the displayed options. 
One can also apply in person at the store if they wish to avail the offline mode of application. 
If your application has been viewed to your benefit, you shall be contacted for a phone interview, and then the hirers shall proceed with a face-to-face interview. 
Drug tests and criminal background checks are other requirements that must be fulfilled and your positive satisfaction. 
The process's duration can range from a few days to a month, depending on your work position. 
7 hours of paid computer training, including 5 hours of video watch, an hour for assessment of provided questions, and another for lunch and breaks, should be undertaken by anyone who has successfully passed the interviews and wants a company position.
What Is The General Dress Code Of Employees At Safeway?
Employees are expected to wear dark pants or jeans with black shoes and company-provided polo. Hat and apron are to be work for the positions like food making and serving category in which it is required.
What Are The Hours And Schedules Of Work At Safeway?
The stores are open on all seven days of the week, Monday to Sunday. The store's timings are 7 am to 10 pm, the same for all days .6-8 hours of shift work is allotted to the employees.
Perks and benefits of working at Safeway are mentioned below:
After 6 months of service, an employee is eligible for paid holidays.
 If one works on a holiday, they shall be eligible for one and a half times their usual pay. 
Overtime payments shall be calculated based on any extra hours worked after 40 hours of work a week.
10% discount on company products and 5% discount on other brand products can be availed by all employees whether part-time or full time.
The company offers a retirement plan, so anyone looking forward to continuing their services with Safeway is actually safe with their future in old age as well. 
The company provides vision care, prescription, and drug coverage too.
Employees can receive a raise after 3 months of service.
Customers can avail of free delivery of their products in their car trunk at their chosen schedule for free if their bill meets the minimum requirement of $30. Order online and select the open Safeway to drive up and go service, park your car in the designated area and call on the given number. Your order shall meet your eyes soon.
Pay rates of various positions are given below:
Employees are paid on a weekly basis on Friday otherwise on Thursdays if they have a card to claim their credits upon.
The cashier is paid $12, ranging from $10 to $17
Stockers are paid $14, ranging from $9 to $20
Bagger earns $9 ranging from $5 to $12
Cake decorator makes $14 ranging from $11 to $18
Grocery clerk earns $12 ranging from $10 to $18
Deli clerk is given $13 ranging from $10 to $17
How Many Holidays Can An Employee Expect While Working At Safeway?
After a year of continuous service, an employee shall be eligible for 3 paid leaves a year while the store gives out paid holidays on New Year's Day, Memorial Day, Independence Day, Labor Day, and Thanksgiving.
Also read: Theater Production Manager Job Description, Duties, And Salary
Safeway Hiring Age: What Age Does Safeway Hire?