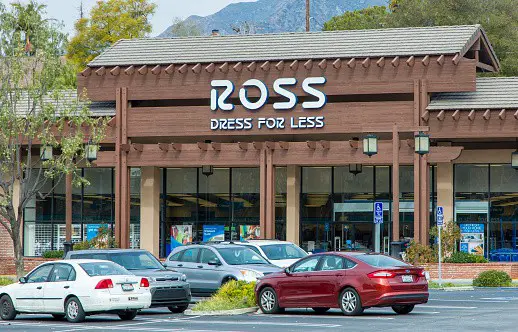 Ross operates under the brand name of 'Ross Dress For Less.' This American retailer sells discounted merchandise in more than 1500 departmental stores marking itself as the largest off-price store runner in the US. This article will provide the information which you need to know about Ross Hiring Age, Job Application Process, Benefits.
Ross Hiring Age: Minimum Age Required:
The minimum age requirement to avail of working at Ross is 16 years of age, but that is more for young employees seeking entry-level positions in the store. At the same time, 18 and above is the more suitable pick by employers for other positions.
Ross Job Application Process:
A seeking applicant can avail both online and offline methods of application. One should visit the career page for online submission and find the company name you want to apply for. Put in your location and the interesting position you want to serve the company via for better results.
You must then upload your resume with all the details asked on the page with accuracy and then submit the application form without facing any issues.
You can also visit the store, ask for an application form, fill it in, and then submit it at the store.
You shall be contacted for an interview next. It could be simply one for entry-level positions, and a second interview could follow for higher post consideration. 
It takes around 5 to 7 working days time for marking the completion of the entire hiring process. 
You shall receive an email or get a phone call informing you about the result of your interview. 
Background checks are important, and Ross conducts them on every employee before their formal approval.
Drug tests are another important part of the hiring process. 
The last step for job confirmation is orientation and training. Once that is done, you can sit back relaxed and enjoy working soon.
Does Ross Have A Specific Dress Code?
No, they do not have a fixed dress for their employees. Instead, they can choose to wear any colored clothing, jeans, sneakers, black leggings (with no logo).  Hair colors are preferred if kept close to the natural.
What Is The Pay Chart Of Various Employees At Ross Like?
On an average the employees receive the minimum wage per hour as mentioned below:
The retail associate receives $11 ranging from $9 to $15
Retail sales associate receives $11 ranging from $9 to $15
Sales associate makes an average of $11 ranging from $9 to $21
The supervisor receives $12 ranging from $9 to $17
The manager receives $16 ranging from $12 to $22
Payments are made on a biweekly basis via paycheck or direct deposits. 
Benefits Of Working At Ross Are As Follows:
20% off for employees regularly, with a double discount of 40% once every three months. .(for all employees)
Life insurance (for full-time employees)
Paid Holidays (for full-time employees)
Paid time off (PTO). (for all employees)
Health care (for full-time employees) 
Six weeks of paid maternity leave and six weeks of unpaid maternity leave (for all employees)
Hours And Shifts Of Work Are:
The stores remain open from 9 am to 11 pm. 10-25 hours of full-time work is expected from the employees, while shifts can be of 3.5- 4.5 hours once or twice a week.
Also read Hobby Lobby Hiring Age: What Age Does Hobby Lobby Hire?
Ross Hiring Age – Job Application, Benefits & More