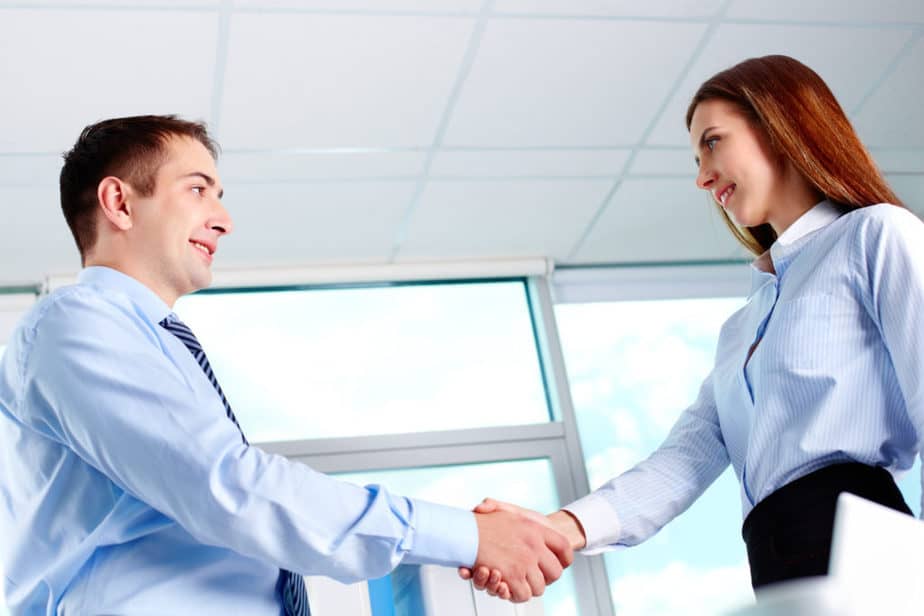 Ranking amongst the top dogs of the food delivery empire, DoorDash has quite a reputation. With their branches scattered across North America, this delivery service was a front runner in the United States. It surpassed its competition and, by 2020, was responsible for 45% of all food delivery orders. What is DoorDash Hiring Age?
DoorDash, with a vast majority in the United States, had 18 million users in 2020. By 2021, they have 5 million subscribers and 390,000 restaurants. With a lot of customers and expanding, branches comes room for employment. When a business grows, they need more people to help fill the demand, which in terms of DoorDash means more drivers. According to some, you can be 16 and work as a DoorDash driver as long as you have a driver's license. However, their website states that you must be at least 18 years old to apply. 
Hiring Age
There is an age limit for applying to DoorDash. You have to be 18 or older. Below are some details regarding the hiring age. In addition, there are issues addressed that many teenagers may feel they can do or want to do but shouldn't. 
Now, if you're thinking, what if I lie about my age? Well, it's morally wrong to lie. So don't bother. If that isn't enough for you, there's a background check. They'll know. They also check your ID, insurance (if you have any), amongst other things. 
Moreover, it's legally wrong. According to the federal department of Labor, driving is a hazardous occupation. It doesn't allow minors to perform dangerous work, so this age limit is also put in place. New drivers should practice until they're 18 and then apply. It  Is for their safety as well as the safety of others. 
Moreover, don't try to "get away with" anything. Using your parent's information to make the account is not a good idea. Anything and everything you do after that will be on them. It will go on their record, and it could be more troublesome around tax season.
Consequences: Accidents & More
If you get into an accident and they find out you were underage while doing DoorDash, which lawyers in car accidents will find, it can worsen. The insurance company won't cover the costs, and neither will your food delivery service's insurance. Instead, you will have the threat of legal action. You may be removed/ deactivated from the current delivery service but not until you're legal. It is permanent and can also be for other benefits too. 
Don't risk it. You're risking your future, and other companies may not hire you for it. 
In most sites, including the official DoorDash website, you must be 18 or older to apply, while others claim that you can even be 16 as long as you have a driver's license. Therefore, it is more reliable to trust their actual website, but you can always call and ask them or try to email them about it. 
It is best to contact the company then trust other sources. For more information, you can get their Customer Service and Support. 
There are specific jobs teenagers with a driver's license can apply for. It includes DoorDash. You can use it as early as when you're 18. 
Their competition includes GrubHub and UberEats. In addition, their competitors have a minimum age requirement for hiring at 19 years. 
Eligibility Criteria 
There are specific requirements that you need to fulfill to apply for this job. This job efficiently hires candidates, but there are some things to consider. 
Minimum age: 18 years old
There is no upper age limit to become a dasher. However, you must be at least 18 or older to start the driver application. 
Clean Driving record
It prefers that you not have any major traffic violations within the last seven years. It includes DUI's or driving under suspension
Minor incidents must be limited to 3 or fewer within the last three years. It. includes accidents. 
Smartphone like Android or iPhone so that you can access the DoorDash app
It doesn't matter that you own a car, but having access to one is good enough to become a Dasher. You can use a motorcycle, bike or scooter. 
Have a Social Security Number 
Hiring Process
You can apply for this job through:
The DoorDash app
Their website online 
Then we move on to filling out the application form. 
The Application
Fill in the application you find on their site or app. It requires entering personal information like:
Name
Email
Phone Number
Create and save a password
Afterward, you'll have to answer questions or fill in the information regarding your vehicle like:
Type of vehicle
Model of vehicle
Colour of vehicle 
Insurance
Driver's license information 
Afterward, just click Continue to move on to the next part. 
Background Check
To proceed, you must agree to a background check. It is time instead of your age on whether or not you are eighteen or above. It mainly uses to check for 
Sexual offenses
DUIs
Felonies
Theft
Other issues that may be a threat to safety or security 
After conducting a background check, you may have an interview or even go straight to delivering orders. 
Their Response
After applying, the time it takes for them to get back to you may vary. Usually, it takes two to three days for them to respond. However, for many, even be sooner for some as it depends on the area you have applied to and how badly they need drivers. 
To see if they've gotten back to you, you can check the app by tapping Dash and then the option saying Dash Now. If you can't see the opportunity, it may mean you're still in the process of having your background checkout on; On the other hand, it can also mean that you aren't qualified. 
Go on the website to check if your background check has cleared. Note: It may take a while for you to get your red card and bag. However, you can still deliver orders. 
The Interview
For most applicants, there is no interview. You just apply online and start dashing!
Job Benefits
This job comes with many perks, especially if you're applying for a part-time position. Benefits include:
Flexible timing
Employees can keep tips
Paid by the hour
Can earn a lot during lunch and dinner when people order the most and prices are higher
Medical and health 
Rewards like higher pay or cards for gas (if you fulfill the requirements)
Financial Assistance Program (since COVID-19 if you fit the eligibility criteria)
Frequently Asked Questions
How many people work for DoorDash?
DoorDash recorded 3,886 employees as of 2020. However, when it comes to DoorDash drivers Dashers, there are over one million of them who deliver food, according to research done in 2021. 
Can someone ride with you while delivering orders?
Yes, it is allowed. There are no restrictions about how many people can ride in the car. The main point is to get the job done. As long as the order gets delivered to the customer on time, all is well. 
Your passenger shouldn't interact with the customer out of professional courtesy.
How much does a Dasher get paid?
On average, they paid $18.79 an hour, but their earnings rely on some factors. Those factors include the location of the order and the bonuses they receive. 
Can you work at DoorDash full time?
Yes. Whether you want to work part-time, full-time instead, you., or keep it as a seasonal job is up to you. 
DoorDash Hiring Age- Job Opportunities