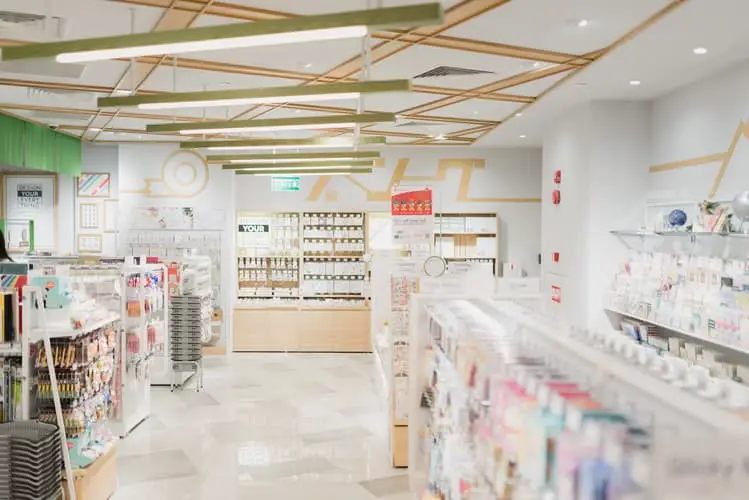 CVS Health parents the American retail corporation CVS. CVS stands for Convenience Value and Service. While keeping up to its name, the pharmacy provides the best services to all its customers on a nonstop basis. Its 24*7 service enables innumerable employment opportunities for making seeking candidates. 
Age Requirement For CVS:
The minimum age limit of 16 years is required for absolute beginners for basic helping, assisting, and learning jobs. Other specific positions may expect a minimum of 18 years of age candidates to fill in for the positions.
Educational Qualification For CVS:
A High School Diploma or General Educational Development (GED) is a minimum requirement for all major positions along with relevant work experience.
CVS Hiring Process:
The company employs based on Equal Employment Opportunity.
Offline application filling and submission is not an option generally, so one can avail the internet using method and apply online by making a profile of theirs at the company's website. 
You can select your nearest store and preferred job position from the multiple vacancy options and fill in your personal details, including name, address, education pursued, contact information, parentage, and experience, if any. 
If you have any references, you may mention them for an upgraded application.
Having a contact in the store may benefit your approval too. 
If your application is shortlisted, you shall be contacted for an interview. First, you have a phone interview and then a video interview or in-person interview. 
Only when you pass one step, do you move on to the extended one. If all your interviews go well, you shall be sent an offer discussing your payments, hours of work, and days too. 
If you agree to all their terms and conditions, you shall soon be accepted as an employee. 
The last step requires you to undergo a 4-hour shift of paid orientation session and training program to improve your job productivity. 
You shall be given a tour of the store and shown modules on the screen, followed by classes on learning techniques to uplift your general skills for a specific work position. 
Drug test and mentioned or unmentioned background check is also possible. 
2-3 weeks might prove to be sufficient for your employment at CVS.
120 days of pharmacy technician training is provided, and all the other position training provided is also on a paid basis.
Dress Code:
Khaki pants or black pants with comfortable shoes or sneakers have to be self-purchased and merged with blue polo shirts or curbside tee shirts worn with white lab coats. Fake nails, tattoos, and piercing are at the manager's discretion whether to be allowed or not.
Perks and Benefits:
20-30 days of paid time off or vacations are available to full-time employees. Medical and prescription coverage, dental coverage, disability coverage, vision coverage, life insurance, accident insurance shall be open to all those employees who have contributed at least 32 hours a week on average. Part-time workers are eligible for store discounts, and so are full-time employees the discount rate is 20% on company products and 10% on the rest of the stock.
Hours and Schedules:
Minimum 30 hours of work a week shall be considered for a full-time schedule. Being a pharmacy store, it remains open 24 hours for all seven days of the week, making available the possibility of various shifts and hours for several employees round absolutely.
Salary Of CVS:
Twice a month, all the employees' salary is calculated and distributed, which can also be availed by direct deposit. The average payments per hour of various positions are mentioned below:
Pharmacy technician earns $14 ranging from $12 to $18
The cashier makes $12 ranging from $9 to $15
Pharmacist reaches $59 ranging from $50 to $68
Supervisor earns $13 ranging from $11 to $16
There is no system of making overtime payments for the extra hours that the employees contribute for the store's benefit. The employee's profile shall be reviewed for raise once every year.
Holidays:
Stores are closed on New Year's Day, Thanksgiving Day, Christmas, Independence Day, Labor Day, and Memorial Day, and to top it on with bliss, all of them are paid holidays.
Also read At What Age Does Subway Hire?
CVS Hiring Age, Job Application Process, Salary