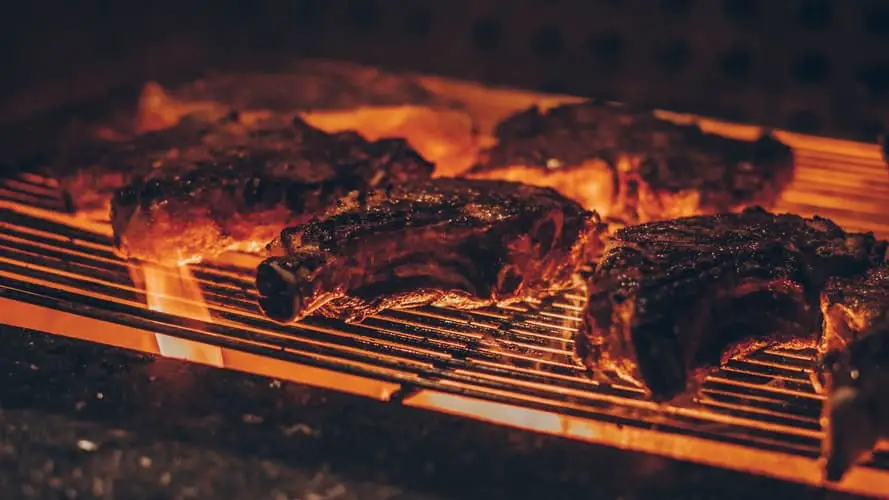 Chipotle Mexican Grill, usually referred to by the initial name Chipotle only, is an American fast-casual restaurant chain found by Steve Ells, employing more than 65,000 employees working in 2700 different locations. The minimum Chipotle Hiring Age is 16 years old. This company is known for its famous tacos and burritos cooked in high-quality organic and natural ingredients. However, this age candidate is provided with entry-level positions provided they have the required work permit, whereas 18 years and above are considered for all positions. To know more about the hiring process, the dress code of the employees, the hours of work required to be done, the benefits an employee is provided with, the responsibilities and positions of work along with the hourly pay rate, you must scroll down your screen and continue reading to stay updated in all these spheres and more. 
The Steps of Hiring are Discussed Below | Chipotle Hiring Age
Applying online is one of the easiest ways to make your resume visible to the employer. To win a chance to serve at Chipotle, feed in your location so that you can be told of the nearest store in your proximity and then seek the vacant positions, read the requirements carefully, and adhering to the responsibilities mentioned in the application form itself, apply against a position you think you are ready to serve in as:
Being honest about your information on the resume is very important. It may seem dissatisfying initially but ultimately shall prove to be worth it. Add a cover letter for better consideration and express your best desires to serve the company, along with mentioning your talents and achievements. 


No compulsory experience in the food industry is required, which opens the doorways for many beginners who shall be molded and guided in their designated position through the Paid orientation and training process of the hiring step. 4 hours of video training is followed by 3 days of in-store training.


If one has prior experience, it is indeed of benefit for the person, but other qualities are given equal weightage while assessing your profile for consideration.


Being able to tolerate the smell of all spices, the heat of flames, listening to your supervisor or manager, customer complaints are unmentioned expectations from an employee. 


You shall be informed with a phone call if your application has been shortlisted. Next, you should prepare for an interview over a call (voice or video) or in person at the store, depending on the situation availability and work pressure. 
Some expected interview questions could be:
Why did you choose to apply to our company?
What do you know about the company?
Have you been referred?
What are your strengths and weaknesses?
Can you add value to the company with your services?
Where do you see yourself in the next few years?
What has your previous work experience been like?
What are your availability and salary expectation?
How does the company fit into your career goals?
What does customer service mean to you?
How would you tackle this situation? ( a situational question might be asked to test your response)
You must prepare these basic questions and keep them ready in mind to stand out in the interview. Also, you can prepare a list of questions to ask the team in case they approach you saying, "Do you have any questions that you would seek answers from us? Do grab this opportunity and show your interest, as shall be proved by your research and quickness in providing answers. If you have been wondering what to wear on the day of your interview, read below to get your answer. Formals are usually picked for any interviewed one goes to. Still, you can also choose business casuals and look professional while having some comfort in the attire you wear.  It is indeed heard that first impressions carry a hold of their own, but you definitely won't consider that to be the sole reason for being hired. At the same time, you won't let your dressing skills make you lose an opportunity at hand. So dress well and look stunning for an interview.
You shall be contacted as soon as the interviewing sessions have been called off. All the profiles have been discussed by the hiring team, provided you have stood out in the mentioned step. 13 qualities are looked at in an employee who is motivated, conscientious, enthusiastic, hospitable, respectful, high energy, ambitious, curious, presentable, smart, honest, polite, happy. Well, this is indeed a general thing looking in a multi-talented person. Usually, interviews are not longer than five minutes as they are a list of candidates to follow. You can call back and keep in touch with the service provider to update any update on the application process if you find it to be an extended one. Sometimes individuals are hired on the spot as well.  So keep your spirits high and give in your best shot at each step of the process for the best results. I hope this article helps you with complete guidance. 
How long does the entire hiring process take?
This is a question of many applicants about how long they will need to make a time investment for the entire process to be held. According to a report from the Glassdoor Economic Research, it takes an average of 23 days to get hired by any company in the United States, some may have a speedier hiring process and still extend to 10 days as the minimum, and some that are really laid back when hiring employees, making the applications wait for around 53 days as the maximum waiting period before hiring. To note your concern, it takes around one or two weeks for the applications to heighten themselves to an offer letter if you apply for a position at Chipotle Mexican Grill.
The average pay per hour for a variety of positions in the company store has been mentioned below,
Cashier receives $ 11 ranging from $ 9 to $ 13
Crew leader receives $ 10 ranging from $ 8 to $ 14
Foodservice provider receives $ 14 ranging from $ 12 to $ 17
The kitchen manager receives $ 12 ranging from $ 10 to $ 15
The service manager receives $ 15 ranging from $ 13 to $ 18
Grill cook receives $ 11 ranging from $ 9 to $ 13
Line cook receives $ 11 ranging from $ 9 to $ 14
All employee Payments are made on a bi-weekly basis, particularly on Friday. Overtime payments are made to any employee who works more than 40 hours a week. Once every six months, the employee's performance is evaluated for raise. 
The usual shifts could range from 6.30 am to 4 pm or 1 pm to 11 pm. However, the typical work hours are between 30-40 hours a week for both full-time and part-time employees, depending on the employee's availability and discussion with the manager.
What are the various perks and benefits that an employee receives if working at Chipotle Mexican Grill?
One free meal in a shift is a benefit that every employee can avail.
Paid time off, including five, paid sick leaves, is provided to the employees.
Health and wellness assistance, tuition assistance, quarterly bonus, dental, vision, and medical insurance are other benefits.
Do the employees at Chipotle Mexican Grill have a particular dress code to follow?
The answer to the above question is a Yes. The company employees are expected to wear a Chipotle shirt, hats, and no-slip shoes particularly. Their dressing must be neat and clean without any wear and tear. As per the food safety regulations, no employees can wear fake nails and nail polish. Along with this, no leggings and shorts are allowed to be worn. Tattoos, nose piercing, hair color may or may not be allowed depending on the store, but usually, it is a no for them. 
Also read Wendy's Hiring Age: What Age Does Wendy's Hire?
Chipotle Hiring Age | Chipotle Careers