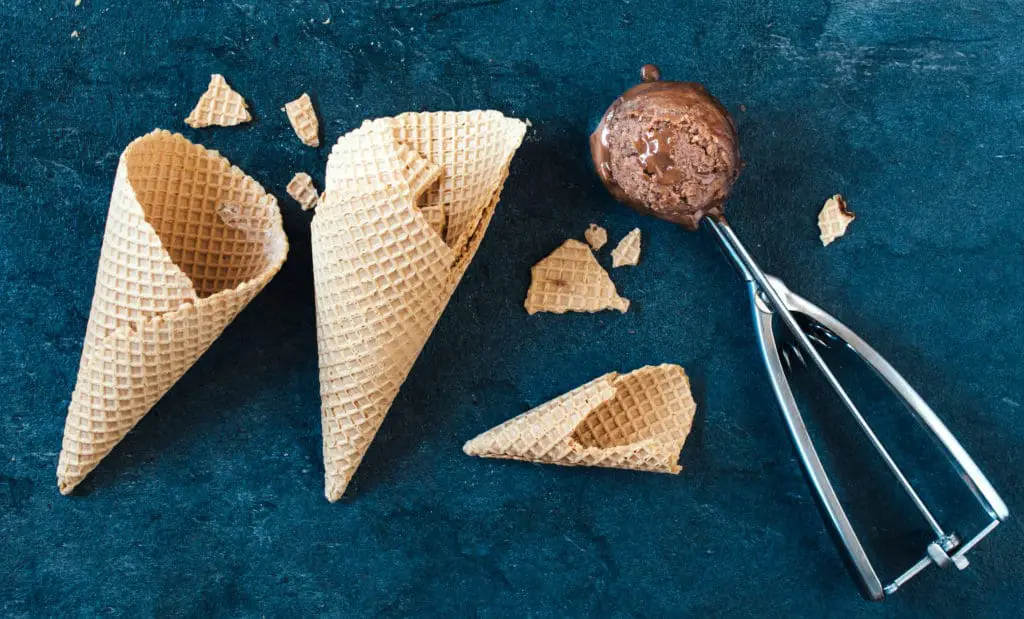 If you are someone who is as young as 15 and looking for an opportunity to make some money or if you are 18+ and live predominantly in the US and are interested in working in a fun-filled environment, then Bruster's ice cream parlor is seemingly the right fit for you. Bruster's Ice Cream, founded in the year 1989, is one of the famous chains of ice cream parlors in America. It is famously known for its milk-based mix of ice cream and frozen yogurt prepared at each store. It spreads around 200 locations and has a presence in the US, Guyana, and South Korea. Youngsters as young as 14-15 are eligible to work for Bruster's, which would mean that one could earn competitive wages even before graduating. However, some state laws may restrict the working of the age group below 16. In that case, one has to check with the local store for age requirements
Opportunities Present in Brusters According to the Age Group
Entry-Level Positions (Age 14-15 and Above)
Ice-Cream Scooper: An individual here will be responsible for customer-facing roles that would involve taking orders, serving the customers, checking the storage of ice cream, and cleaning the used dishes. One needs to carry a jovial expression all the time which is one of the requirements of working in Bruster's.  
Ice-Cream Maker: This person would be making ice cream as per the predetermined standard of Busters and would ensure that the quality and freshness are maintained all the time. Also maintaining the cleanliness of the workstation is the responsibility of the ice-cream maker.
Managerial Level Position (Age 18 and Above)
At the management level, an individual will be employed as a Crew Leader, an Assistant Manager, or a General Manager.
All of these roles require one to be of minimum 18 years of age and holding a high school diploma is a must. 
All these roles require one to have managerial skills as they ensure the smooth functioning of chain operations.
An individual can enter Bruster's like an entry-level employee and, over the years, can get promoted to managerial positions. If one enters as an undergrad (i.e., age 14-15) and during their time in Bruster's happens to complete high school, may have fair chances of being promoted to managerial position (once 18 and above). Bruster usually believes in hiring an individual from within the company.
How Much Would You Make at Bruster's?
Employees work in shifts as per one's availability. It needs to be communicated during the interview process. Bruster's ice cream operates all day, and its doors are open from 11:00 a.m. to 10:00 p.m.
Wages are competitive. An individual earns as follows:
Scooper: $ 7.78 per hour
Ice-Cream Maker: $ 10.26 per hour
Crew leader: $ 9.03 per hour
Assistant Manager: $11.10 per hour
Manager: Close to $30000 per year
Employment Requirements 
Must possess and enjoy sharing a healthy smile.
Must believe in teamwork and customer service.
Must want to work in a fun atmosphere.
State child labor laws vary, and the employment of those who are 14-15 years of age is subject to those regulations and state policies.
*As mentioned on the companies website
How Do You Apply?
One needs to check for any open position either by calling at the store or locating a vacancy by searching on the company's website. Application for Brusters is a simple process. First, a printable application form needs to be downloaded from the company's website. The form then needs to be hand filled and submitted to the local store where one wants to work. It is a two-page length form. It asks for some basic information like personal address, educational qualification (i.e., recently attended school), and asking for three personal references. The end of the form has some basic mathematical questions to test monetary knowledge. After the completion of the form, one needs to submit it to the local store.
Age-Related Requirements
Bruster mentions the clause where its employees 16 years and older would be scheduled to at least one night per week. They are required to be a part of the closing staff of the store who would stay extra 30 mins after the store operational hours to close the shop. However, those in charge of opening shifts irrespective of their age will be coming 30 mins before the operational hour. Candidates under the age of 18 will also be required to have a parent/guardian signature in their application form.
Interview Process
Typically it would take about 2 working days for Bruster's response to the candidate's application form. An individual may also consider follow-up by calling or visiting the store if it takes more than two days. There is no compulsion as to formal wear during the interview. One may wear a basic tee and jeans or anything that one wears in their daily life. The manager of the store will conduct an interview. One should be prepared with questions relating to the company and information shared in their application form. The number of hours of availability and certain situation-based questions an employee may face during the work could be asked. Suppose selected one may expect to join within a week of their application or as per the store's policies. The employee will be provided with 3-5 days of training, depending on their speed of understanding.
Employee Benefits
Just as Bruster believes that freshly made ice cream is a valuable treatment for their customers, they also keep in mind that their employees feel valued and thus encourages a fun-filled work environment. As a result, employees are given discounts or free ice cream periodically, and they are also qualified for certain job benefits packages.
Fundraising Activities
Bruster's started as a modest business setup that became one of the leading chains of ice-cream parlors in America with its franchising business. In addition, the company believes in giving back to the community through its fundraising events and by partnering with various organizations that share similar beliefs of social impact.
Conclusion
With over 30 years in business and with a presence in 22 states, Bruster's is ever-growing in its journey. Thus, this states that its doors to more work opportunities for the job seekers in the food industry. So, if you are someone who loves ice cream and who would love to be surrounded by its smell each day,  and of course, if you have a great smile, then this place is definitely where you need to be. Plus, it provides an opportunity for teenagers aged 14-15 to have their first work experience, which is fun-filled and rewarding.
Commonly Asked Questions
Can I get my desired schedule as I am still a student? Yes, you need to communicate your available time during your interview
Do Bruster's pay weekly? No, the payment is done bi-weekly
What do I have to wear to work? You will be given a uniform
If I am employed for the opening shift, how early would I expect to be? An opening shift employee need to be 30 mins before the opening of the store
At What Age Does One Get Hired at Bruster's?