Ever thought of building a new house and you need wood, screws, wires or anything that needs to construct a new house? Well, Home Depot makes your life easier. Let us see about Home Depot headquarters & location.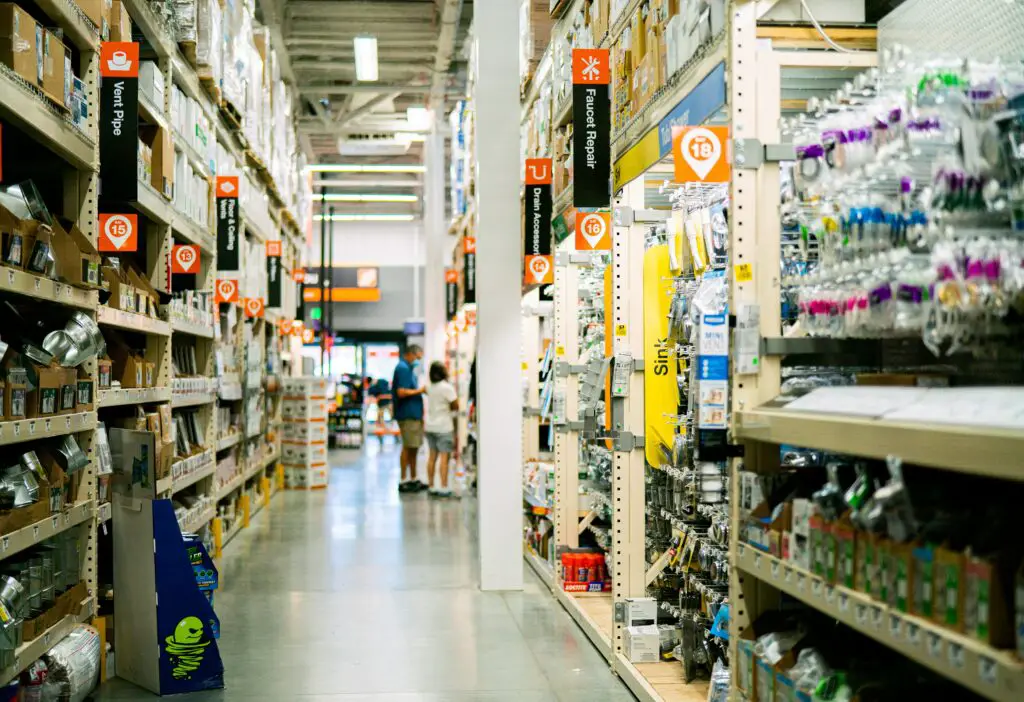 Home Depot Headquarters & Location
The Home Depot carries everything you'll need to construct a home. It's essentially the home-improvement version of Walmart.
Sure, you could get wood from a lumber yard, screws from a hardware store, pipes and fittings from a plumbing supply store, and wires and fixtures from an electrical supply store.
But why is that? Why go through all that trouble when you can get everything in one place? Let's read more about Home Depot!! 
Headquarters
The Home Depot is headquarters in Atlanta, Georgia, This is also the location of The Home Depot's first location.
Their headquarters are currently split between the United States and Canada.
Home Depot, Inc. 2455 Paces Ferry Road Atlanta, Georgia 30339-4024 is the company's headquarters address in the United States.
Home Depot of Canada Inc., 900-1 Concord Gate, Toronto, ON M3C 4H9 is the corporate address for Home Depot in Canada.
The Home Depot (Headquarters) Phone: (770) 433-8211Fax: (770) 384-5038 2455 Paces Ferry Rd SE, Atlanta, GA 30339-1834
www.homedepot.com.
Location
North American Presence
The Home Depot is the world's largest home improvement retailer at the moment, with over a billion dollars in revenue with 500,000 orange-blooded associates and 2,300 stores in the U.S., Canada and Mexico.
What does Home Depot sell?
As we now know that Home Depot sells everything that you need to construct a new house. They sell a variety of tools and lumber. Electrical supplies for contractors and others, plumbing supplies for contractors and regular people, a garden shop with plants and planting supplies, and appliances such as stoves, refrigerators, and dishwashers. Flooring and blinds You could look at Home Depot's website to see what they have to offer. www.homedepot.com.
They're also a huge corporation with the financial resources to sell products at much lower prices than smaller businesses. So you're going to drive all over town for supplies and pay more? 
I guess the answer is pretty clear that Home Depot makes a good impression in this situation. 
Home Depot History
Bernie Marcus and Arthur Blank had no idea that their new "hardware store" would be so revolutionary for home improvement and the retail industry when they founded The Home Depot in 1978.
They've grown to become the world's largest home improvement store. In their 2,300 locations across North America, they strive to provide outstanding service to customers, associates, communities, and shareholders. That, in our opinion, is what it means to be a leader. That is what distinguishes The Home Depot from other home improvement stores.
On June 22, 1979, the first two Home Depot stores opened in Atlanta, Georgia, bringing the founders' vision of one-stop shopping for do-it-yourselfers to life. The first stores, which were cavernous warehouses measuring around 60,000 square feet each, dwarfed the competition and stocked 25,000 products, far more than the average hardware store at the time.
COVID-19 situations
The stores will open at their regular times, but will close at 6 p.m. Customers are supposed to use this to replace a water heater or get items to fix a problem with their home. The majority of visitors come to look around and buy random items.
Opening Hours and days of Home Depot
They do not have a standard opening time for all of their locations. It is believe that the majority of them open at 6:00 a.m. almost every day, but your best bet is to enter your zip code to find the one closest to you.
The best way is also to find a Home Depot Store in Your Neighborhood by visiting their website www.homedepot.com.
Is the Home Depot's home service a rip-off?
Well, touches of humour are going around whether we can rely on Home Depot or not. Coming to the question, Yes, It's true, but only a few of the programmes are owned by Home Depot directly. The rest is outsourced to reputable businesses. If the businesses are found to be untrustworthy, they are quickly removed and replaced. Customers assume you're a regular employee of the store, even though you're more or less a vendor selling free estimates for Home Services products, so lead generation can be difficult at times. Several people stormed out because most of them aren't allowed to sell an appliance and didn't have insider knowledge of whether or not an appliance was in stock. 
Home Depot has announced the closure of 50 locations
They're closing 50 stores for the same reason that every other chain retailer in the world does: they're underperforming and failing to meet financial goals.
Whatever company you choose, it's always the same reason.
Closing underperforming stores is a common occurrence in the retail industry, so no one should be surprised. Every time you step up to the plate, you're not going to hit a home run. 
Conclusion
Home Depot is the largest home improvement store in the world. In their 2,300 locations across North America, they strive to provide outstanding service to customers, associates, communities, and shareholders. In an era when big box stores are becoming scarce, it succeeds as one. It gives you peace of mind to know that they can help you with construction equipment, and it won't be a waste of time if you're looking for a job. Apart from that, one of the best things about Home Depot is how seriously they treat their customers, which is refreshing to see. They have a lot of benefits, and anyone can use them to reach their desired height.
FAQs
What is the best way for me to find another Home Depot store?
The best way is to visit their website and conduct a store search by entering a zip code, city, and state. It will display all of the stores in a given geographic area as well as directions to get there from your current location.
How do you get in touch with Home Depot's corporate office?
Home Depot, Inc. is a publicly-traded company that operates in the United States. You can write to them or visit them at:
2455 Paces Ferry Road is a street in Paces Ferry, New York.
30339 Atlanta, Georgia
You can reach them by dialling 770.433.8211.
Home Depot is owned by whom?
Those who own stock. It's a company that's listed on the stock exchange.
Is it true that Home Depot sells electronics?
They most certainly do!! Most appliances (including garage door openers) contain "electronics."
Home Depot Headquarters & Location – Know More