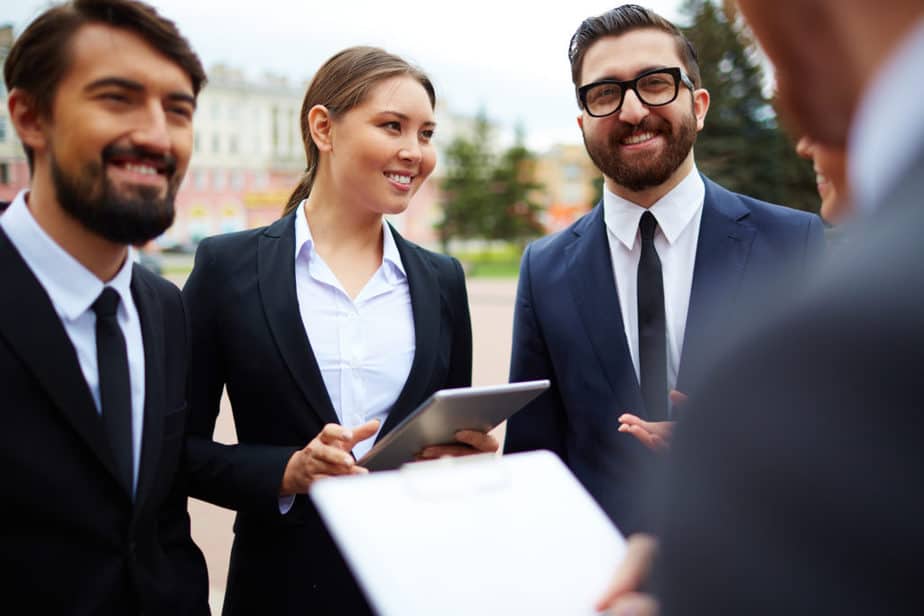 Who does not aspire to be a part of the largest home improvement retailer in the United States? Headquartered in Cobb County, Georgia, Home Depot is globally renowned for its retailing services in a wide array of commodities ranging from supplying tools to construction products along with other related services. This is the perfect place for you if you are wondering about getting a job at Home Depot. Landing a job position at Home Depot is not such a mammoth of a task but still, it could prove to be quite troublesome if you are just starting in the industry as to how to proceed with a variety of job-related stuff. This article would clarify all your doubts if you are seriously planning to work at Home Depot. Let's know How To Get a Job At Home Depot?
Boasting more than 2,200 stores and 400,000 associates, Home Depot functions across the United States along with all 32 states of Mexico as well as all 10 provinces of Canada. With a highly satisfied customer base and an extensive nexus of employees, Home Depot is one of the most sought after employers in the market. Home Depot offers a bunch of job roles ranging from merchandising, freight associate, retail associate, lot associate to customer service, assistant manager, manager, brand ambassador, freight associate and cashier among others. All of these jobs have quite similar application processes but their eligibility criteria and perks largely vary. As an applicant to Home Depot, it is of primary importance for you to thoroughly go through the entire job application process right from actually filling out the job application and interviewing to the drug test and ultimately the orientation period.  
Requirements of Home Depot
As stated earlier, Home Depot offers several job positions and each job profile needs you to meet certain criteria and other professional expectations. Following are the previous work experience and other qualification criteria along with some of the roles and responsibilities that are meant to be managed by the employees: 
Sales/Customer Service
Most of the Home Depot stores combine both customer service and sales roles into one position as they both mostly go hand-in-hand here. As a sales/customer service executive, you would have to be on your toes as you would be engaged in various responsibilities such as offering and guiding customers about different grades of items they are considering (for instance, titanium, copper, and steel sinks) as well as ascertaining that they ultimately get hold of the items they are wishing to purchase.
Brand Ambassador 
With one-year work experience in sales experience and outbound marketing along with at least a high school diploma or relevant degree, you would be eligible for the role of a Brand Ambassador at Home Depot. Not only this, but the brand ambassador would be tasked with promoting different benefits offered by Home Depot's products and services along with generating maximum leads.
Merchandising 
Unlike the role of a brand ambassador, the applicant for merchandising position does not need to have any technical knowledge or experience but is expected to have at least a high school diploma or relevant degree. However, various abilities such as displaying the shelf spaced products, correct mapping of the products, monitoring the hanging signages and planogram go without saying. Moreover, a merchandising executive should relentlessly work towards enhancing the in-store visual experience by meeting the appropriate degree of the visual and physical appearance of the store. 
Freight Associate
Are you skilled in hand-picking the products by stocking them in and out as per their necessity? Do you think you can efficiently store the various products in the company warehouses for ready consumption? If yes, then the role of a freight associate could be the one for you where you would have to regularly work with heavy tools and machinery in order to lift the stacks and bundles of a wide array of products in the warehouse and simultaneously stock them inside the company. As a freight associate, you will be expected to work through the night to do a bunch of jobs which not only include stocking up the store's items and restocking the sold-out parts if there are any but also maintaining the cleanliness of the store and attracting the customers by putting up the marketing displays.
Lot Associate 
Home Depot expects their lot associate to be well experienced in keeping the lot free of any sorts of debris or waste materials as well as actively handling the customers who show up at either end of the lots. The lot associate should have a pretty basic experience at doing customer service and must ensure that the customers' walkway has enough space available without any unwanted items. Not only this, but they must properly greet the customers while they are entering and exiting the store.
Cashier 
Along with proper skill in return transactions and customer dealing, the role of a cashier at Home Depot does not need to have any specific prerequisite, however, the head cashier must have at least one year of cashier experience. While on one hand, those cashiers in stores consisting of self-checkout kiosks have to monitor all self-checkout machines, on the other hand, a standard cashier will just have to check out brought in by the customer.
Retail Associate
As a retail associate, Home Depot expects you to be skilled in ensuring that the store does not lack hygiene. You would be tasked with maintaining the store's cleanliness and removing dust or other hazardous material while customers are present in the shop. This ensures that not only the employees are working in a safe environment but also the customers feel satisfied after shopping at the stores.  
Warehouse Associate 
The daily responsibilities of a warehouse associate at Home Depot range from stocking the products as per the reference dates and safely using the equipment while arranging the products to carefully handling expensive tools and heavy machinery for pulling, pushing, lifting, sorting, stocking and grading the products.
Assistant Manager
Working with and helping out the employees on the ground along with encouraging employees and patiently listening to their grievances are some of the duties allotted to an assistant manager at Home Depot. He/she works with the manager who assigns certain duties to them which are meant to be carried out on the floor of the shop by collaborating with some of the employees.
Manager
Primarily dealing with any serious customer complaints and identifying unused stock in the store for reorganizing it, the position of a manager at Home Depot is a pretty challenging yet lucrative one. In addition, the manager implements new and better policies as well as facilitates the employee grievance redressal procedure to increase the productivity and overall spirit of the employees. The manager plans and executes all of this with the help of the assistant manager. 
The Home Depot Hiring Process
With just the following few stages, the hiring procedure at Home Depot is not that much of a bumpy ride for the applicants: 
The Job Application
The first and foremost step for landing upon a job offer at Home Depot is simply to apply for a position using the careers tab of Home Depot's website wherein you could easily explore a variety of job types and choose accordingly. The very next step after choosing the job role of your preference, you would have to create a candidate profile for which you would have to fill in your crucial details so as to finish the application process. Otherwise, there always lies the option of physically going to an application kiosk in your nearest Home Depot local or state store in order to complete your application process. However, it is a fact that the in-store application procedure is quite briefer than the online one though it often varies as per the locality of the store. 
The job application for Home Depot is divided into the following sections:
In-Store Hours Of Operation: While most of the Home Depot stores remain open from 6 a.m. to 10 p.m. throughout the week, on Sundays their operating hours are from 8 a.m. to 9 p.m.
Location Of The Distribution Center
Corporate Positions: You could conveniently choose from a wide array of service areas such as Supply Chain, Retail, Contact Center and Home Services.
Minimum Age Requirement: Home Depot maintains that all of its employees are at least 18 years old unless they have been granted some sort of special permission by the local or state Home Depot store.
There are a bunch of questions in the application itself that the applicant has to answer which could be used his/her further evaluation; these questions are most likely related to the following:
The environment wherein you would prefer to work (distribution centre, in-store or a corporate office for that matter)
Your proper contact information (including phone number and email ID among other things) 
Your educational level and overall employment history
Your skill set
What all would make you a good fit for Home Depot (particularly crucial for those applicants who are putting a tick across the work in-store option in the application)
Your work behavior (including everything right from your manner and style of interaction with customers, fellow employees and company supervisors, other employees to even your reactions in incidents, for instance, an in-store theft by customers or co-workers.
At what time you would be available to work (in simple terms, exactly at what date you can start, on what days you can work and what times of the month or year are best suitable for you)
Confirmation regarding the fact that you are at least an 18 years old individual who is legally eligible to work in the United States or does not have a past record of criminal conviction.
Lastly, it would ask if you have any kind of issue in case the company does a background check or drug test on you.
NOTE: You do not need to fill out the entire application again and again if you are deciding to apply for jobs in more than one section as your answers from the initial application would automatically carry over.
Interview Process
Fortunately, if your application has been accepted after rigorous examination and your resume/CV meets the requirements of the job role for which you have applied, you would get an email from the team of Home Depot to proceed further for the interview round. 
The following tips could prove to be beneficial for you:
Industry experts suggest doing a thorough research about Home Depot by understanding its core values, vision, work culture and policies before going in for the interview. This could be easily done by visiting Home Depot's official website.
Take enough time to completely understand the questions thrown at you and do not give answers in haste. At the same time, do not end up making your interview a sluggish affair.
Asking the interviewer whether he/she is satisfied with your answer after you have replied acts like a cherry on the cake.
NOTE: Although the receipt and review of your application usually takes several weeks, you can log onto the Home Depot website to see your application status only after a period of seven days from applying. Moreover, to confirm that your application has been received, you can even call the manager of your local store by searching for his/her contact information on the Store Locator section of Home Depot's website.
Depending upon the job profile for which you have applied, the interview procedure differs to a substantial extent. As Home Depot interview is a dual-faceted process, candidates are firstly interviewed via phone call with a lower manager, and afterward, applicants see the hiring executives in a face-to-face interview.
Phone Interviews
It is better to clarify at the beginning itself that those applicants looking for store-level careers are predominantly hired through the Home Depot recruitment process. Moreover, the entry-level store jobs such as those of a customer service agent, sales associate, and cashier are marked by a properly organized evaluation procedure along with telephonic interviews. In the phone interview, you would not only be inquired about your background, educational history, work ethic, and area(s) of expertise but also the interviewers would tell you in detail about the job position for which you are applying along with other methods and practices that would be further used in the recruitment process.
Face-to-Face Interviews
The immediate step to be followed after you have successfully passed the telephonic interview is the in-person interview round. You would confront the human resource personnel of the Home Depot store for the face-to-face interview. They are known to ask a bunch of simple yet crucial questions which would assess your competency. Some examples are as follows:
Do you work better as a team player or a lone wolf when it comes to achieving a desired goal or target? Give an instance from your past work experience.
Can you afford to sacrifice the tasks assigned to you for helping out a customer? Give reason(s) behind your decision.
Have you ever assisted a customer who is not satisfied with the range of products or services? If yes, then how did you manage to do it?
Post-Interview Notification
If you manage to convince the interviewers of your potential in both the interview rounds, you would receive an email from the hiring team of Home Depot for the rehiring process. You would get this response in less than a week after your interview.
Drug Test
Before being hired, Home Depot checks the sobriety of its employee through a pre-employment drug test usually administered when you have received the offer letter from the company after clearing the interview stage. 
The applicant would have to agree with all of the policies of Home Depot by signing an official document that also includes a random drug test upon him/her. The drug test would be administered to you once you have signed this document. Typically a 10-pound drug test, this would be either a urine test or a mouth swab test to detect whether or not you are doing weed, PCP, meth, heroin or other hard substances.
Orientation
Once you have successfully cleared the drug test, you would be inducted into Home Depot through a mandatory orientation program that is primarily held to welcome new employees and explain to them the history and work culture of Home Depot in-depth. The orientation program would comprise the following tasks:
Carefully listening to at least 4 hours of introductory lectures as per your job profile inside the company's conference room.
Learning how to clock in and out. 
Watching some 10-15 hours of videos for training purposes. 
Executing daily duties at work.
Positions and Salary Information
Following are some of the job roles at Home Depot with their respective remuneration details:
Sales: $12/hr
Lot Associates (Operations): $11/hr
Cashiers: $10/hr
Freight Associates (Operations): $11/hr
Customer Service: $12/hr
Research Information For Home Depot Interview Round
As the interview round is the most decisive stage for landing a job at Home Depot, it becomes very crucial for the applicant to do hands-on, exhaustive research regarding the company. Following bits of information about Home Depot would prove to be sufficient for the interview if you do not have much time to look up elsewhere online: 
While Home Depot was founded in the year 1978 by Bernard Marcus, Arthur Blank, Ron Brill and Pat Farrah in the U.S.A. with the farsighted vision of an across-the-board store primarily for do-it-yourselfers, Ken Langone aided the founders in securing the necessary capital for solidifying the project.
Statistically, Home Depot is the world's #1 home improvement retail company primarily dealing in the supply of construction products, machinery, tools and other related services.
With the headquarters in Atlanta comprising its store support center, Home Depot manages a plethora of big-box format stores throughout the U.S.A.
Home Depot opened its 100th store in the year 1989 and is incessantly expanding its operations across the globe with multiple stores in Canada, China and Mexico. Furthermore, it proposed to establish a bunch of home-improvement superstores that would even surpass the huge facilities of its competitors.
The reason behind Home Depot's huge success and popularity amongst the consumers is not just because of its gigantic range of home improvement material but also incredible services including repairing, customer service and customized home improvement projects. 
Simple Tips To Ace The Interview
1) Go The Extra Mile
Make sure that you give your best in both filling out the application and the interview round by showing the Home Depot recruiters that you are more than capable and passionate about breezing through your job role.
2) Demonstrating Your Dedication Level
Home Depot is globally known to hire and are looking for invigorating people who are efficient decision-makers and problem-solvers and could work relentlessly in a fast-paced environment. Moreover, like any other top-notch company, Home Depot expects its workers who do not hesitate to put customers' needs first and actively collaborate with their fellow workers for providing a first-rate excellent guest experience.
3) Knowing their fundamental values
Do you know what is the way to make the Home Depot recruiters realize that you are a good fit for a specific job position? Proving it. Demonstrate your skill set and other additional qualities that you think would impress the interviewers and make them recognize your worth by committing to the fundamental values of Home Depot; entrepreneurial spirit, respecting other people, building strong relationships, exceptional customer service and doing the right thing. Moreover, you could add a cherry on the cake by strategically researching Home Depot and speaking what the recruiters want to hear from you such as "I would like to commit my professional life to Home Depot as it has been globally recognized with multiple awards and is the first choice of the customers." Manifesting that you give attention to detail and are always eager to learn about the spirit and work culture of the company helps build a sense of commonality, mutual trust and belongingness.
Thus, we hope that your dream of working with Home Depot could be fulfilled without any hassles after you have gone through this guide on "How To Get a Job At Home Depot."
How To Get a Job At Home Depot?