Funko or Funko Inc. is a manufacturing company that specializes in the production of licensed collectible merchandise of current relevant pop culture entities. Over the years, its products have become a household favorite among pop culture fanatics around the country. Let us know 'Funko Headquarters & Locations' in this article.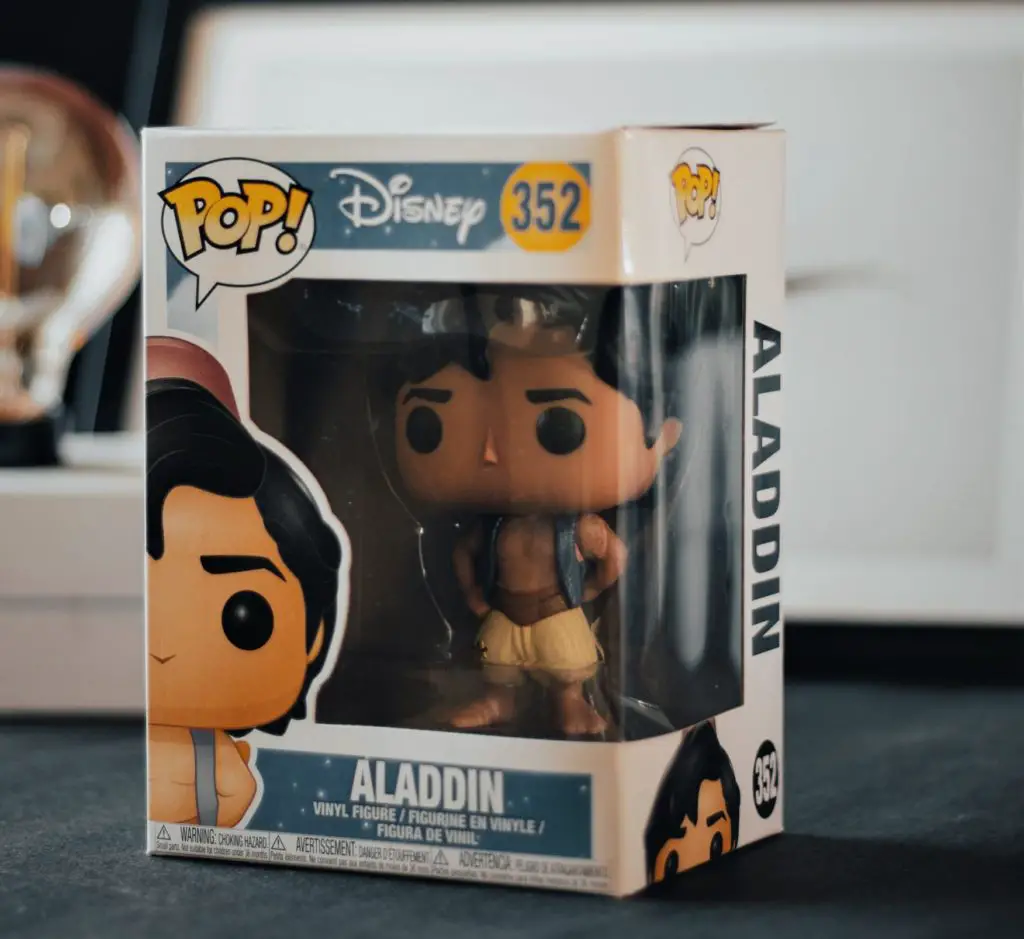 With its current headquarters located in Everett, Washington, the company was founded by Mike Becker on March 6, 1998. Over the years, it expanded its product line and partnerships to become one of the most well-known pop culture merchandise brands in the country. 
Their ever-expanding product lines offer a variety of collectible options to choose from, featuring characters from movies, television shows, anime, and more. They also include collectibles of real-life individuals such as celebrities and even politicians. Being partnered with multiple licensed franchises and individuals, Funko likely holds a product for any mainstream, relevant pop culture icon. 
You can also find their products virtually anywhere, from the official online and retail store, other partnered retailers, and various different websites. As popular as their products are, they are equally as easy to find and access. It is safe to say that there is something for everybody.
Funko Headquarters
Funko's roots were founded at founder Mike Becker's home in Snohomish, Washington. However, when Becker sold Funko to current Chief Creative Officer, Brian Mariotti, its office was moved to Lynnwood, Washington. Due to the success of their licensed product lines, the company outgrew its original headquarters and relocated to the downtown area of Everett, Washington in 2017, where it still stands today. Here, the main product designs for Funko's various lines are done. 
Funko Locations
If you're looking into expanding your collection of the most relevant and current pop culture merchandise, it is crucial to know where and how to get your hands on them. With thousands of different collectibles to choose from, Funko offers its products at a variety of different locations. Being a well-known and standard product for pop culture fanatics, Funko also offers multiple ways to purchase its sought-after collectibles.  
Funko Retail Stores
Currently, there are two official Funko retail stores. One is located at its headquarters in Everett, Washington and the other in Hollywood, California. 
However, don't be discouraged if you aren't located at or near these locations. Although selections may be limited, Funko products may also be purchased in a variety of different retail stores all over the country including Target, Barnes & Noble, GameStop, Best Buy, and Walmart. 
Online Funko Retailers
Although pop culture fans can buy Funko products in-person at a variety of different locations, the convenient way to get your hands on Funko products would be through an online purchase. Searching on the official Funko Shop website is the most reliable method of purchase for collectors around the country. It is also the easiest way to search for the latest collection of your favorite pop culture products right from the comfort of your own home. As of date, the official Funko Shop only ships to US addresses.
Other than the official Funko Shop site, purchases can also be made from other collectibles sites such as Pop In A Box US and Loungefly (a fashion accessory line owned by Funko). However, Funko products aren't limited to sites dedicated to pop culture merchandise and collectibles. Trendy retailers such as PacSun and Hot Topic also hold Funko products, and they occasionally offer exclusive products not found anywhere else!
Keep in mind that the other retail stores mentioned above also sell Funko products on their websites as well, and you could make a purchase right to your door (given that they offer shipping services). 
Conventions
If you're a fan of conventions, be on the lookout for the Funko booth at the next one you go to! Various conventions such as the San Diego Comic-Con, New York Comic Con, Fan Expo, E3, Star Wars Celebration, Heroes Convention, and Emerald City Comic Con have featured "con" exclusive versions of Funko products. What this means is that a certain Funko product is exclusive to a specific convention. A featured Funko product can serve as the perfect souvenir to remember your participation at a pop-culture-appreciating event!
What is Funko's Most Popular Product?
Arguably, Funko's most popular and well-known product is its Pop! Vinyl line standard figurines. Commonly known to fans as Funko Pops, the figures stand at about 4-inches tall, featuring large squarish heads with disproportionately small bodies and circular, black eyes. Although the size and shape of these figures may vary occasionally, this iconic line of Funko products stands a head above the rest by being recognized by anyone who is remotely interested in pop culture. 
The Funko Pop product line includes a variety of licensed characters from multiple franchises including Disney, Harry Potter, WWE, Attack on Titan, Dragon Ball Z, Marvel, Star Wars, and many more. According to the official Funko App, there are 8,366 different figures from over 1,100 different franchises. If it's relevant to current pop culture, more than likely, the Pop! Vinyl collection will have a figurine of your favorite character!  
Funko also regularly releases new Pop! Vinyl products, with 233 new products released or scheduled to be released in 2022. Needless to say, the constant addition of new products to the Pop! Vinyl line is an indication of its notoriety and relevance to the pop culture collectibles community. 
What are Funko's Other Products?
Other than the Funko Pop figurines, Funko produces a variety of other collectible products. This includes miniature Funko Pops, jumbo Funko Pops, keychains, board games, trading cards, plushies, apparel, water bottles, action figures, and more! So, if the standard figurine isn't something you're interested in, fear not. Because of the variety of product lines offered, whether you're looking for something more eye-catching or subtle, Funko more than likely holds just the right product for you. 
Conclusion
Beginning its humble roots at the home of a toy collector, Funko has vastly expanded over the course of two decades to become one of the most notorious franchise merchandise sellers in the country. Recognized as a household name for pop culture fanatics, the company continues to grow and expand its product lines. Found in retail stores all around the country as well as online retail sites, the accessibility of Funko makes it even more appealing to those in search of pop culture collectibles. It is safe to say that Funko has something for everybody and anybody who has an appreciation for pop culture. 
Funko Headquarters & Locations: What is Funko?