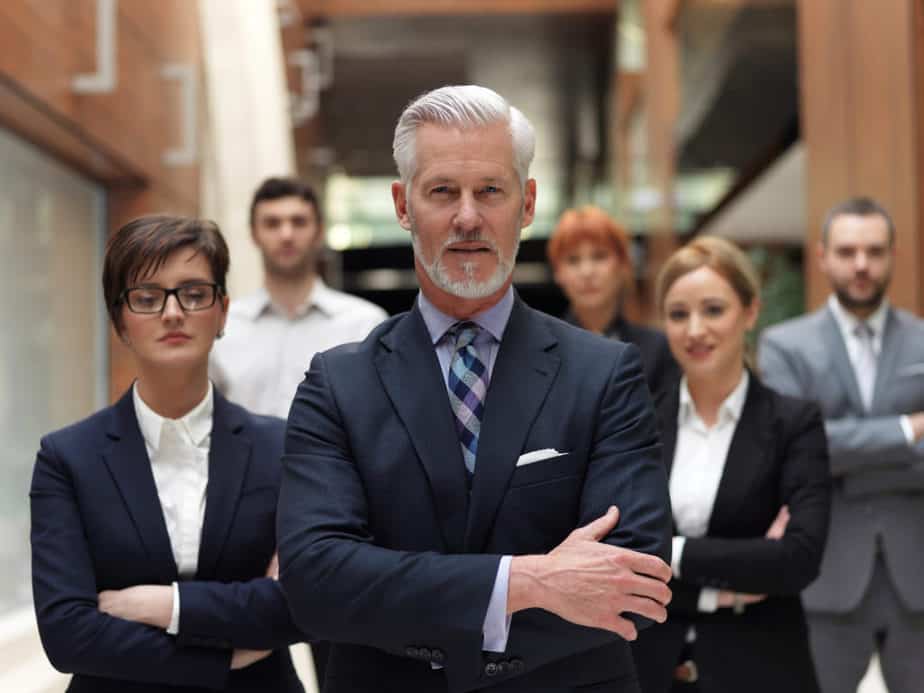 Here we will see how to get a job at HubSpot?
Introduction
HubSpot is the leader of inbound marketing, and its various blogs, videos, and certification courses are problem solvers for everyone. The HubSpot company culture is something that many people root for if they want to work at Hubspot. It gives flexibility about choosing the place of work, your work style, etc. 
To get a job at HubSpot, you don't need to be the best. Yes, you heard it right. But the answer is hidden in the article. We will try to make this article your one-stop solution if you want to work at HubSpot. 
Let's get started. 
Why do you want to apply?
Before applying for any job, you should have a clear answer about why you want to use it? And for which position do you want to apply? If you are blind behind the company culture, then you should reconsider your decision. For a successful career, the company culture alone can't do anything. Unless you are clear about what you want, then anything can't satisfy your needs.
Be clear about the work that you want to do. Sometimes, people apply for multiple positions and don't get selected in any. So, try to become someone whom a company can't risk losing.
Who can apply at HubSpot?
HubSpot hires globally. HubSpot is always open to talented employees from everywhere. And during this pandemic situation, many gifted people approached HubSpot seeking jobs.
HubSpot is known for its quality services, so it will always look for talented employees. Apart from the qualities and qualifications, certain things are nice to have for any employee. Eligible college graduates and people who have taken breaks for some reason are also welcome.
Positions to apply at HubSpot
Suppose you want to work with a visionary company like HubSpot. In that case, you have chances of working for the following sectors like business technology, general and administrative, people operations and customer success, marketing, sales, UX designing, and engineering product design and revenue operations.
Under business technology, you have the chance for business system analysts, quality assurance professionals, etc. 
Under the customer success field, positions like Customer success manager, contract manager, customer onboarding specialist, customer support specialist, delivery manager, etc.
Under general and administrative careers, it offers roles like accounts payable assistant, business development manager, program manager, senior tax analyst, etc.
Under marketing positions at HubSpot, it provides an associate content editor, inbound associate professor, associate web developer, content strategist, etc.
Under people operations, it offers positions like APAC talent sourcing, contract recruiter, executive recruiter, etc.
In the product UX & engineering field, Hubspot offers jobs like user experience engineer, UX engineer, user interface engineer, frontend developer, etc. 
Under the revenue operations field, candidates can apply for data analyst, marketing operations, data scientist, instructional designer, deal desk analyst, sales strategy business manager, etc.
Under the sales field, HubSpot provides opportunities to sales account executives, associate business development representatives, channel account executives, etc. 
Along with the above job positions, HubSpot also provides internships and campus partnerships to the students.
Building a resume that can make you stand out from the crowd
You have to make some intelligent efforts before getting a job at your dream destination. We made it clear during the start that, although the company culture is essential for job satisfaction, it shouldn't be the only deciding factor for working anywhere.
As HubSpot is a quality service delivery company, it will look for employees who can understand and meet its aspirations. 
If you have the qualifications, then it's good, but if you need some help. Then, you came to the right place. We have some tips that'll surely help you.
Learn from your recruiter- here I mean HubSpot, they offer so many courses on different topics that will help you for sure.
Moreover, resources like General Assembly, Resilient Coders, and App Academy will help in practicing coding for engineers.
Glassdoor Interview questions – there are many genuine interview questions that you can prepare to ace during your interview.
You can prepare for your interviews by giving mock interviews at HubSpot, GeekForGeeks, AmbitionBox, CareerCup, IndiaBix, etc. 
During mock interviews, accept the feedback and work on your shortcomings.
Shine through among other applicants
Apart from your qualifications, you can put some minimal effort into ensuring that your job application remains unique from other applications. Let's look at the things that you can try to make your application more relevant for HubSpot.
What does HubSpot expect? 
It expects its employees to mix with its company culture. So it looks for applicants who can fit in its culture and add value to the company.
However, it won't hire every applicant who wants to add value to the company culture. For that, we have our second tip ahead.
Your answers are hidden in HubSpot resources – You can find answers to your queries or prepare for an upcoming interview with various HubSpot resources. Such as employee stories, HubSpot's career blogs, HubSpotlife at Twitter and Instagram, the podcasts and HubSpot academy content, and many other things.
Research – if you are done with the above two topics, you should go for this one. It's not only the case for HubSpot but every job application. Because it shows the recruiter that the employee is interested in the company, and also if you truly want to work at that place, you will be familiar with its culture, rules, and regulations, etc. Which will help you become a good employee too.
Your personalized efforts will be noticed- After researching about the company. You can send your tailored emails with your cover letter having all the information so that they don't have to email you asking about one thing or another. They have only to email you informing you that you are selected. 
And if you had taken a break in your career– if there's a gap of three-four months or some years, then it shouldn't set you back. Instead, try to fill that break productively by learning some new skills or trying something new.
Recruiters are trained to find suitable candidates– suitable candidates are not always ones who have the potential. But some candidates need to be prepared, and after that, they will be the most suitable ones. So, recruiters are trained so that they can pick qualified candidates. 
Basic salaries of HubSpot employees
According to the salary information by Payscale, salaries at HubSpot range from $53,000 to $145,000. Here's a list of salaries of the following positions at HubSpot:
A software engineer, on average, can earn $121,989 per annum.
A marketing manager will earn $70,907 per year at HubSpot. 
The salary of a data analyst at HubSpot is $73,919.
A customer success manager's salary at HubSpot is $76,346.
A customer support specialist can earn on average a sum of $43,581 per year. 
Benefits that HubSpot provides to its employees
Opportunity to work remotely, employees can decide between the three options on how they want to work. Wheather from home, office, or flex to determine where and how they want to work?
Five-year sabbatical- for the employees who have been working with HubSpot for five years. They can get a four-week paid leave with a $5k equivalent US bonus.
HubSpot provides paid leaves to new parents, and it won the best workplace for parents award in 2020 by Great Place to Work.
HubSpot gives $5k/year to employees so that they can spend it on their learnings.
Along with the healthcare coverage, HubCare is a service for HubSpot employees to provide them mental healthcare support resources via email or phone.
Conclusion
You are a good fit if you are talented and enthusiastic and want to add to the company culture. But merely adding a few phrases like "super passionate" or "want to add to the company culture" doesn't have the impact unless your resume doesn't reflect so. HubSpot values serious candidates who can work to meet the company's aspirations. HubSpot also provides a chance to candidates who want to continue after a career gap or want to make a career switch. 
Even if you are behind in your preparations, you can prepare with various resources like HubSpot academy content, HubSpot blogs, HubSpot educational videos, and other content from Khan Academy that can also help you. If you put your 100% effort into your application and preparation then, no one can beat you to get a job at HubSpot.
Frequently asked questions
Q.1 I am applying for a job at HubSpot after two years of break from working. Will I get the job?
Yes, you have fair chances. If you have the qualifications they want for that certain job, then you can wait for a positive reply from them.
Q.2 How should I apply for a job at HubSpot? 
There are various options to apply at HubSpot. You can check the company's LinkedIn profile, indeed, HubSpot's career page, email, voice mail or tweets, etc.
Q.3 How long should I wait for a response after applying at HubSpot?
Usually, it takes 10-15 days to get an answer on any job applications. 
Q.4 Do HubSpot hire international employees?
Yes, HubSpot has a global employee network, and its employees can work remotely.
Q.5 I have applied for five positions at HubSpot, but they didn't select me for any of them. How is this possible?
You won't get selected unless you have the right skill set that HubSpot looks for in its employees. And you should only apply for the position that you are good at.
How to get a Job at HubSpot?