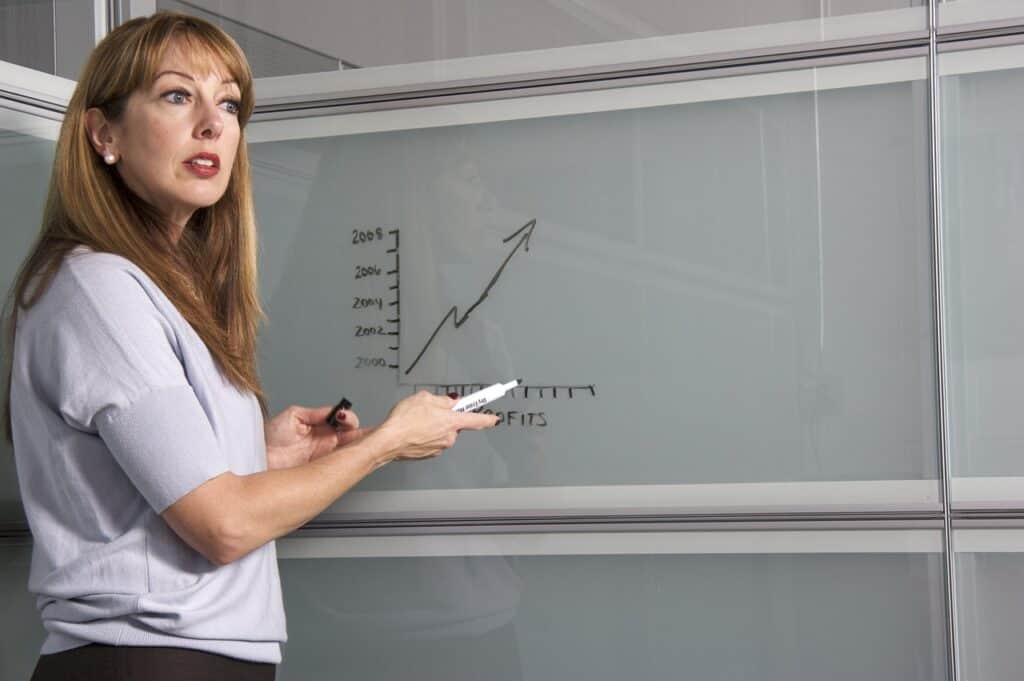 In simple words, a Financial risk manager is a person who is hired to maximize the investment with minimal optimum risk levels in investment in a given portfolio. If you like to play with data and challenge yourself by solving financial risks, then this job is for you! Below we have covered all the basic things giving you insight into a Financial Risk Manager.
FRM (Financial Risk Manager) 
FRM stands for Financial Risk Management. To become a financial risk manager, you need to get FRM Certification first. FRM is an international professional certificate issued under GARP(Global Association Of Risk Professionals). It is one of the globally appreciated jobs given to qualified candidates with relevant work experience. FRM is also regarded as a master's degree in many countries, including Canada, UK, Hong Kong, the USA, & India. Simply by having FRM Certification and with little effort, one can attain many other designation and affiliations provided by the GARP institute.
What Is GARP?
GARP is a not-for-profit organization. It was founded in the year 1996 by two risk managers, namely Marc Lore and Lev Borodovsky.
Being a membership association for risk managers, GARP is a worldwide organization with headquarter situated in Jersey City, New Jersey, and additional offices in various parts of the world like Washington, Beijing, Hong Kong, and London.
GARP sets global standards and creates risk management programs that are valued worldwide.
GARP institute was first started with 250 members from 23 countries. Before establishing GARP, local chapters had been authenticated by regional directors who used to provide programs for local members. 
The official language of GARP is English. As per the 2020 survey by GARP, it has more than 250,000 members in 190 countries.
The Chairman of the Board of Trustees is Mr.Bradford Hu, while the President & CEO of the organization is Mr. Richard Apostolik.
To ensure that the content and concepts of GARP reflect practices that are globally accepted, the organization programs are developed with Input from experts all around the world.
According to the study in the year 2019, the revenue of GARP Institute is USD 52.39 million and expenses are USD 41.50 million.
Important Update from GARP Organization: 
On May 2, 2021, the GARP Board of Trustees has made a major announcement. Due to Covid cases increasing rapidly and the situation getting worse in India, it has reinforced that the whole world may again face serious Pandemic risk. As India faces lockdown again, GARP organization has postponed both Mid-May Exams of Financial Risk Manager (FRM) and  Energy Risk Professional (ERP).
As quoted by GARP, The FRM Part-1, and ERP part-2 Exams have been postponed until November whereas, the Part -2 FRM Examination has been postponed to December. 
FRM Part-1 Exam, which was held to be in July, is also being closely monitored.
Sustainability and Climate Risk(SCR) Exams have also been postponed to October.
Getting FRM Certification
Eligibility: As per GARP, there is no such minimum eligibility or professional work experience required to apply for the exam. One can apply for the FRM Part-1 exam even in the final year of graduation. However, you will be qualified to give the Part-2 exam only after completing the Part-1 exam.


Criteria: To become a Financial Risk Manager, you have to full fill the following criteria:

FRM certification Exam is divided into two categories, namely Part-1 & Part-2. You need to clear both exams within 4years of registration for the Level-1 Exam.
You have to clear the Part-1 Exam before being qualified for applying for the Part-2 Exam.
After completing both exams, You need to have at least a minimum of 2 years of experience in relevant risk management fields like trading, bank, auditing, industry research, etc.
Finally, you need to submit your work experience to GARP. This is needed to be done within 5 years of passing the Part-2 Exam. Otherwise, you have to retake FRM exams as your previous passing status will not be considered valid.
Later after evaluation of your work experience GRAP will mail the certificate to you.
If you don't receive your FRM certification for some reason, then you reissue it by paying a fee of $100.



Course: Candidates should have full knowledge about syllabus concepts and theories. This is the very first step for becoming a Financial risk manager.

The curriculum of FRM is heavy math-based. So if you are good in mathematics and finance, then it's a plus point. 
FRM Part-1 exam mainly focuses on the theory part of risk management which helps aspirants to build a strong foundation of the concepts. At the same time, the Part-2 exam inclines mainly towards the implementation of risk management tools learned in the Part-1 Exam.  
Syllabus for FRM Part-1
Quantitative Analysis – This section consists set of 13 readings and comprises of 20% questions. 


Foundation Of Risk Management – This section consists of around 11 readings introducing risk terminology categories. This selection has fewer formulas, mainly focusing on the risk management system. It comprises of 20% the questions.


Financial Markets and Products – This section requires more of your preparation time because of its voluminous concepts. This section is vital as it acts as the foundation for the practical aspect of the Part-2 exam. It consists of a set of 20 readings comprising 30% of the questions.


Valuation and Risk Models – This section can further be divided into two parts- (i)Valuation and (ii) Risk Management. It spans around 16 readings built on the above three sections. It comprises a total of 30% of the questions.
Syllabus for FRM Part-2
Market Risk Measurement and Management – It comprises 20% of questions. This section will broaden your knowledge from the sections of part-1. 


Credit Risk Measurement and Management – Comprising 20% of questions, this section is essential in introducing you to credit risks.


Operational and Integrated Risk Management – Mainly theory-based, this section deals with the economic capital calculation of a company and liquidity risk. 


Liquidity and Treasury Risk Management – It briefly explains different types of liquidity risk analyzing the shortage of US Dollars in case of financial crises. It comprises 15% of questions. 


Investment Management – In this section, you mainly covered portfolio theory and Portfolio performance evaluation. It comprises 15% of questions.


Current Issues in Financial Markets – Although consisting of a small portion of only 10% of the syllabus, this section is essential. According to issues and research papers, it keeps changing every year, most relevant in risk professionals at the exam timing.
Fee Structure: As per GARP regulation, the amount of fee to be paid by a candidate is listed below:
(For Part-1 Examination)
In early registration of the Part-1 Exam, the new candidate has to pay $400 as Enrollment Fee and $425 as a Registration Fee, i.e., a total of $825. Whereas for re-taking exam, one has to pay only FRM Registration Fee of $425.
In the case of Standard registration, the new candidate has to deposit $950. Re-appearing candidates have to pay $550.
In case of Late registration new candidate have to pay $1.125. In contrast, returning candidates are to deposit $725.
(For Part-2 Examination)
For enrolling in Early registration of the Part-2 Exam, candidates have to pay a sum of $350 (only registration fee). 
Enrolling in Standard registration, candidates have to deposit $475. 
Enrolling in Late registration candidates fee is $650.
An aspirant needs to know that FRM exam cost differs depending on few factors like the date of registration, new and re-appearing candidates, and the part of the exam.
Exam Pattern:

Traditionally FRM Certification exams were being conducted twice a year in January and November. But there has been a change applied from 2021. Candidates can apply for the Part-1 Exam in May, July, and November whereas the Part-2 Examination will be held in May and December.
Though candidates are allowed to give both Part-1 and Part-2 exams on a single day itself, however, keeping exams heavy syllabus in mind it's not recommended to do so. 
If You are thoroughly focused and determined, you can pass Part-1 and Part-2 Exams within a year.
In the Part-1 paper, candidates are given 100 Multiple choice questions, and the time duration is 4 hours. The exam is conducted during the morning hour.  
In the part-2 paper, candidates are given 80 Multiple choice questions, and the time duration is the same 4 hours. Exam held in May month will be pen-pencil based whereas examination conducted during December will be computer-based. The exam is conducted in the afternoon.
Many candidates complain about lack of time in attending all questions within the given duration so. It is better to practice thoroughly. 
Lastly, if due to some reasons you are not confident about your preparation for the exam, then by using FRM deferral policy, you can defer your exam and clear it next year. According to the GARP calendar, the last date of exam registration is also the last date of the exam deferral.
Salary: The financial risk manager is one of the high-paying jobs globally. As of April 27, 2021, the average Risk Manager salary ranges between $98,834 and $130,502. Whereas according to Payscale and Glassdoor website, the annual salary of a professional Risk Manager with FRM designation can earn in the range of $55,000 to $211,000. Your salary can increase with experience gained in the individual workforce, including skill set and diligence.
Conclusion
With compound annual growth rates increasing speedily over past years globally, the FRM program has also experienced significant growth in all financial centers. Due to rapid changes in financial markets, the demand for risk management is also increasing in many organizations. FRM is one of the most reputed designation as well as globally reputed symbol. It has vast job options and many opportunities for career growth in the risk and financial management sector. Even though the FRM Certification Exam is slightly on the complex side but with determination, dedication, and hard practice, one can easily clear it. Surely it is worth it. So if you are interested in becoming a Financial Risk Manager, then go for it!
Frequently Asked Questions
Is FRM difficult than CFA?

This is one of the most frequently asked questions by aspirants. FRM course is mainly quantitative, and it's a practice-oriented exam focusing more on calculation, making it harder. 
According to many candidates, the FRM part-1 exam is more difficult to clear than Part-2 and CFA exams. So it is reasonable to say the FRM exam is more detailed and focus, so candidates have to practice more for FRM.



How many attempts are allowed? There are no such limitations for appearing no. of FRM examination. You have to remember that you will only be able to give exams on the scheduled date and only once per sitting.


How is a long FRM valid? As stated before in the criteria section, candidates have to share their work performance with GRAP within 5 years from passing the Part-2 exam. Otherwise, they have to clear the Part-1 & Part-2 exam again. So the validation is 5years.


Who hires a Financial Risk Manager? 

From the past two years, there has been a lot of competition among various enterprises, which in return has lead to a rapid increase in demand for certified Financial Risk Manager by 63%. 
Financial Risk Manager deals with the loan, risk identification, analysis, budgeting, precautionary measures, etc.
There is a long list of associations that hires FRM like- Insurance companies, Bank, Government agencies, trading, Credit Rating companies, consulting firms, Hedge funds, and so many more. 



Are candidates allowed to use calculators during the examination? In both Part-1 and Part-2 examinations, candidates are allowed to use Texas instruments like BA II Plus, Hewlett Packard10B II, 10B+, 20B, etc. These are specially built for Business Analyst related programs and are quite different from financial calculators.


Which course is better, FRM or PRM? PRM refers to Professional Risk Manager. While both courses are good, there are some points to be considered. 

FRM is considered a more prestigious designation than PRM because the FRM course is deeper in knowledge in financial risk management. Among both, FRM is also older and established. 
Although both PRM and FRM curriculum, mathematics, and finance play vital roles, the Quantitative Finance part of FRM is broader. 
Another difference between both designations is their exam pattern. Covering both exams will surely give more practical exposure in the Risk Management field. 
Candidates have to go to a test location (offline) to give FRM exams. In contrast, PRM examination is conducted online and can be taken from anywhere in the world. 
The eligibility criteria of PRM are much relaxed in comparison to FRM. 
According to many aspirants, the FRM examination is much tougher to clear than PRM. FRM syllabus is a complete review of risk management issues and measurements taken to tackle the situation. 
One of the biggest advantages of PRM is that its exam can be given at any time of the year, whereas in the case of FRM, you can only give tests twice a year. 
Having practical experience in the Risk Management domain prior makes it easy to crack the FRM examination. As clearing FRM papers requires strong determination and deep knowledge, having experience in the same field surely is an added point.
Candidates having a good background in the quantitative field have a better chance in PRM than FRM. 
Before choosing any field, one should also consider his flexibility at work. While FRM suits those having qualitative knowledge, PRM is more suitable for people with strong quantitative knowledge.  
People who want to focus quantitative skills on modeling and want basic background for work as a quant analyst can opt for PRM, and people who are not essentially going to develop or test these models but use them directly in practical risk management issues should opt for FRM.
Due to more recognition in job markets, FRM trails ahead of PRM and thus has better acceptance. 
While FRM has global recognition in countries like America, Europe, Africa, and Asia slanting towards US regulations, PRM is well regarded in Europe inclined towards UK regulations.  



Which books are recommended for FRM? Many good books cover the FRM syllabus deeply, but it mostly depends on a candidate's strength regarding finance and prior educational background. However, few books are very famous and widely used by students, namely:

Schweser Books
Wiley Finance
Philippe Jorion 
Books provided by GARP institute 



What are the other certificate programs provided by GARP? The main purpose of the GARP organization is to enhance and improve Risk Management education and Certification. It provides other risk certifications, namely:

(a)The Financial Risk Manager (FRM) * covered in details in above*
(b)The Energy Risk Professional (ERP) – ERP is a professional designation provided to individuals who manage the physical and financial risks occurring in the energy world. This program teaches aspirants about real-world scenarios.

Working areas of ERP are in the coal, alternative energy industries, and natural gases. Seasoned energy professionals develop the ERP program. Candidates need to study hard and qualify for the examination consisting of 180 questions, and the time duration is 8 hours. In addition, candidates need to gain qualifying work experience of two years and agree to the GARP professional code of conduct.
NOTE: As per the Study of GARP, the rate of aspirant's interest in getting ERP designation is decreasing. Due to which the organization has decided to discontinue the EPR after the 2021 Part-2 Exam, and there would be no Part-1 examination will be held. The last exam will be conducted in 2021, especially for the candidates who have clear the paper-1. However, GARP will continue to support energy risk managers with research and events.
(c)The Sustainability and Climate Risk(SCR )- The SCR certificate is provided by GARP to guide professionals to prepare for change, analyze and take proper measures on timely climate risk and sustainability. This is one of the demand webcast challenging candidates to understand and apply a range of practical knowledge in dealing with natural hazards.


(d)GARP Benchmarking Initiative(GBI) – Established in the year 2021 by GARP, GBI addresses issues such as cross-border issues, legal considerations, speed analysis, etc., by providing a non-partisan and independent program. It deals with a difficult proposition in the implementation of regular global financial challenges. The GBI program provides study material for the same.

GBI program includes study participation from 110 firms, including more than 70 banks, over 35 management, including a link to the full list of GBI firms.
As listed by the GARP organization, study topics in the GBI program consist of more than70 quantitative and qualitative studies, including Total Impacts Studies (along with Base III revisions), FRTB Studies, and CVA Counterparty Credit Risk Studies, EBA Benchmark Portfolio Studies.
Topics like liquidity risk, leverage ratio, Net Stable Funding Ratio, asset management issues, etc., are also studied in depth.



(e)GARP Risk Institute(GRI) – GRI is also stated as GARP institute's research and thought leadership arm. Under the leadership of former regulators in the US and UK named Mark Carey and Jo Paisley GRI program was launched in 2018.

This institute examines captious issues, provides neutral fact-based analysis, and coveys stakeholders to evaluate and suggest a powerful approach.
GRI deals with risk management trends and changes emerging in business practices that protect the company. It also helps leaders in the commercial and regulator sectors in effectively managing risk.
GRI program works in the area like Leveraged Loan Market, Climate Risk Management at Financial Firms, Building Operational Resilience, Model Risk Management at the crossroads, etc. 
Among these, the FRM (financial risk manager) is a much sought-after designation. The GARP organization's certifications also provide two foundational courses in risk management, which strengthen the aspirant's foundation in Financial Risk and Regulation Programs. GARP also provides ongoing education through its Continuing Professional Development programming side by side.
What are other job profiles of FRM Certification holders? FRM Certificate holders are considered to be experts having high professional standards with intensive knowledge in risk management. Some of the main jobs involved in the enterprises are Risk Manager, Market, Credit Risk Specialists, Risk Quantification Manager, etc.
Also read How to Land A Job as A Property Manager?
What is a Financial Risk Manager? – FRM Certification