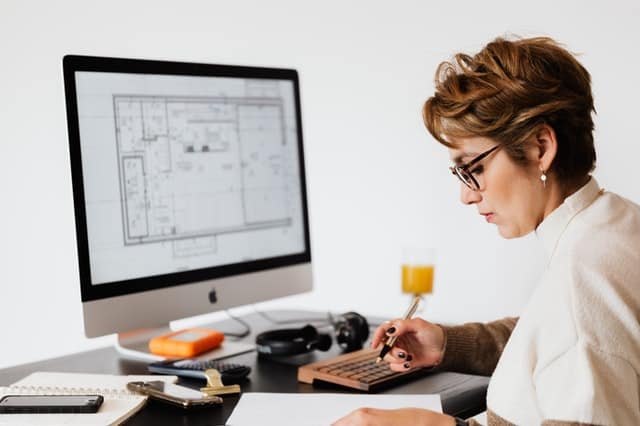 CPD: Continuous Professional Development: Continuing To Learn And Develop
With the growth and development of the doctor's professionalism during his career, the ways of his teaching the art of healing should also change. In connection with the steady and rapid expansion of medicine's possibilities, the increase in public awareness of health issues for practitioners now, more than ever, additional education issues are becoming important.
Gone are the days of discussing new drugs at the dinner table; the time had passed when a doctor enthusiastically showed colleagues an interesting, but often far from the common case. Instead, there has been a demand for structuring postgraduate education in a more focused, appropriate, and need-driven manner.
The idea of ​​continuing professional development (CPD) is not new. For many years, doctors have taken part in various activities and read scientific journals. However, it is only recently that the physician's right to practice from certification to retirement, without any independent assessment of qualifications, has been questioned. Continuing medical education (CME) has become the focus of attention with increasing interest in the topic of individual doctors' professional suitability.
CPD also takes into account the changing needs of the practitioner, which depend on changing conditions. Before CPD appeared, many doctors took a non-formal approach to their continuing education. They attended various events (mainly lectures) planned without considering their individual professional needs. CPD has replaced this low-effort approach with a well-structured system that provides formal, regular, and, above all, a planned basis for educational activities. The professional development plan is an essential element for the CPD process. It allows each physician to create and modify their training schedule and is based on adult learning theory.
How Adults Learn
Despite the debate among educators and trainers (Fry, 2000) about the differences in adult learning from traditional learning and the lack of evidence to support this theory, the concept of learning styles has been applied quite successfully. Five principles on which the concept of learning styles is based (Knowles, 1984):
as people grow older, their training becomes more independent;
adults develop a willingness and desire to learn when they feel they need to learn something useful for their daily and professional life;
adult learning is more often problem-oriented rather than subject-oriented learning;
for adults, internal factors of motivation are stronger than external evaluation, i.e., their learning becomes self-directed.
In short, the reasons that most often motivate adults to learn are different from those that motivate children. While evaluation is an extremely important incentive for children (and students), adults define their own need for knowledge in a completely different way. They prefer self-directed, problem-based learning, and learning that is meaningful in a given life situation and can be used immediately (Brookfield, 1986).
Other important concepts in adult education are experiential learning and self-directed learning.
The theoretical basis for adult education is mainly based on constructivism, which includes experiential learning and can resonate with clinicians who are very close to this direction. Other theories related to learning are known as Rationalism (idealism) and associative. They are described in more detail elsewhere (Fry, 2000), but these theories can be summarized as follows:
Constructivism. It is based on Kant's philosophical teachings and further developed by theoretical pedagogues of the 20th century, among whom the most famous are J. Bruner and J. Piaget. Constructivism relies on new practical experience, which is formed based on previous ideas and knowledge (structure). This concept led to the emergence of a spiral curriculum, where knowledge is revisited at a higher level of understanding. It covered all curricula for medical students, both problem-based and other types of education. Constructivism has also influenced modern thinking about experiential learning and the importance of reflection as part of a professional development plan.
N. Chomsky proposed Rationalism (idealism); it is less popular than constructivism. Rationalism is based on the belief that there are predetermined biological instructions. Thus, it represents a more stepped and directive learning model.
Associative. This concept is also less common than constructivism. It relies on students to create associations between certain stimuli and responses. A supporter of this type of training was I.P. Pavlov.
Learning From Experience
Experience-based learning has become increasingly popular in modern medical practice in the UK and around the world. This is not a new concept: most doctors and healthcare professionals apply it without even realizing it! Kolb developed a cyclical educational model based on an experimental principle in 1984. It is known as the Kolb training cycle and is often referred to by other educational theorists (Fry, 2000).
Stages of the Kolb training cycle:
the student gains new (specific) experience;
the student is given some time to reflect on the experience gained. Comments and suggestions from others are important at this stage;
the student forms, transform, and process (conceptualizes) the experience to form his point of view;
the resulting concept is used to make decisions, change practices, and analyze their consequences.
In the process, the student is faced with new situations and accumulates new experiences, which gives rise to a new cycle.
This cycle includes reflection, processing, thinking, understanding, and applying new ideas. Any cyclical process continues constantly, hence the concept of CME or CPD.
The latter is generally considered to be an indicator of the minimum standard level of knowledge and skills. Its definition is related to the performance of one task or a series of tasks, but the amount of basic knowledge required for this is a matter of controversy.
CPD is broader than CME, as it reflects the variety of roles that modern clinicians have to take on. It focuses on developing the quality of care and teaching, communication and teamwork skills, exposure to legal issues in medical practice, ethical issues, and knowledge of management and information technology. CPD is more student-centered and subordinate to his requirements than CME. The student can independently define and plan tasks. Participation in CPD, its organization, quality control, and assessment depends to a greater extent on the participant himself, and formal requirements play a supporting role rather. CPD includes different approaches to teaching: – seminars, mentoring style of teaching,
Most CPD schemes involve credit accumulation. In the UK, as in other European Union countries, a participant receives one credit for 1 hour of CPD training. It is necessary to collect about 50 credits; thus, 250 credits in 5 years represent one full CPD cycle. This system has been criticized mainly for the fact that obtaining loans is not a guarantee of quality. In particular, if the lecture's presence can be monitored, then it is not so easy to monitor much more important from the point of view of educational activities as a reflection on what has been learned and how it is applied in practice. At the same time, demonstrating the participation of doctor informal educational activities is beneficial to the public. While clinical performance verification is a more reliable way to show that everything is organized. "
Is CPD Proving Effective? Attempts to answer this important question face challenges in experiment design. The controlled randomized trial, the gold standard used to evaluate new drugs, is hardly the most appropriate benchmark for identifying subtle changes in individual doctors' performance. Each physician has individual requirements and training experience, making it difficult to define appropriate goals. After reviewing the literature, Grant and Stanton (Grant, 1998) found 2,561 articles on CME and CPD. Of these, only 62 related to medical workers, six related to assessing individual learning outcomes; 3 looked at learning outcomes from the patient's perspective, but all studies concluded that there were significant improvements in CPD interventions.
Although their review showed that professional development relies on self-directed learning rather than formal activities, Grant and Stanton felt that there is still room in this area for short educational activities with elements of mentoring and interaction. They emphasize that effective CPD should be seen as a process rather than an educational phenomenon. The study concludes that CPD can include learning (from traditional and formal to the most innovative and informal) and that teaching and learning method is not the most important variable. Instead of thinking about ways to measure difficult to define results, they advise focusing on the nature and management of the CPD process. This process consists of planning, performing actions, and analyzing the results. The authors recommend setting the right conditions for effective CPD and creating its system and culture. It must be understood that the planning and implementation of this training program must meet the requirements and interests of an individual, service, team of doctors, and a medical organization, be it a hospital, university, or health authorities.
To The Problem Of Continuous Professional Development (CPD)
In most cases, specialists with a pharmaceutical education are not competent enough. Employers, representatives of regulatory bodies, and even specialists themselves see the reason for insufficient competence in the low quality of training of specialists at the university and refresher courses.
Due to the fact that specialists receive professional education once in a lifetime, specialists undergo advanced training once every five years, and pharmaceutical activities in the context of rapid changes present more and more new types of professional activity to pharmacists and ensuring competence is impossible without constant self-education. The need for continuous professional development is increasing.
Professional competence consists of:
Knowledge: knowledge is necessary for connection with a given behavior. They can be technical, problem-solving, and social, interpersonal. Experience gained based on existing knowledge plays an important role.
Knowing how to do it: Skills are needed to apply existing knowledge. They can also be technical (conducting pharmaceutical expertise of prescriptions, making medicines, conducting diagnostic testing), social (working in a group, manifesting leadership qualities, speaking to an audience, working with patients), or cognitive (making decisions).
Knowledge of how to behave: a complex of abilities corresponding to the organizational or social environment's characteristics. (Culture, norms of behavior, etc.).
Desires to do: Incentives that induce a person to behave (or not to behave) in accordance with generally accepted standards of behavior. They can be internal (the desire to be competent, understand their work) and external (additional income, free time, social benefits).
Ability to do: a set of factors related to personal ability to work, the degree of "favorable" environment.
One of the key aspects of competency management is the emphasis on the need for a continuous process of improving a pharmacist's professionalism that is very flexible in adapting to constant changes, mastering new knowledge and skills, and constantly striving to maximize his potential. And this is possible with the continuous professional development of a specialist.
Continuous professional development is the duty of pharmaceutical specialists to systematically maintain, develop, and expand their knowledge, skills, and abilities to guarantee their constant competence in the process.
The goal of continuous professional development is to guarantee the maintenance of knowledge, skills, and competence of a specialist for use in the specifics of professional activity, improve their capabilities, and advance on the career ladder.
Continuing professional development should be supervised by the specialist himself, focused on practice and the end result for patients and healthcare. The effectiveness of continuous professional development is determined by the fact that knowledge is acquired inactivity, skills, and abilities are consolidated in practice.
Activities of continuous professional development continuing education courses, implementation of quality management systems, participation in congresses, symposia and other scientific events, plenary reports at congresses, symposia and other scientific meetings, teaching in the system of continuous professional development, development of teaching materials, student guidance during professional practice and mentoring by young pharmaceutical specialists.
To ensure continuous professional development at all levels and in all types of pharmaceutical activities, it is necessary to develop regulatory requirements both for the process of continuing professional education and the control of this type of activity.
In this regard, the International Pharmaceutical Federation has developed a regulation on continuous professional development and recommends national pharmaceutical associations in working with pharmaceutical faculties and other educational institutions to identify national research needs and motivate pharmacists to improve personal competence through participation in continuous professional development., raising the awareness of the relevant structures for personal development and the formation of registration systems, provide opportunities for professional competence.
The problem of continuous professional development is that specialists do not have the motivation for continuous professional development. Pharmacists are not constantly improving their knowledge and skills, assimilating new regulatory requirements, etc. Specialists go to refresher courses on a compulsory basis and do not desire to acquire knowledge and skills for modern activities.
After all, pharmacists' activities are associated with the most expensive in society – the health of the population, moreover, the safety of the use of medicines, and therefore the safety of life of the country's population depends on their competence.
Considering the above, solving the problem of ensuring pharmacists' competence is an urgent issue in achieving a high-quality and safe drug supply for the country's population. The solution to the problem is possible only through the integration of the activities of practical pharmacy, governing and regulatory bodies of the pharmaceutical sector, pharmaceutical education and science and public organizations (associations of entrepreneurs in the field of drug circulation, manufacturers of pharmaceutical products, etc.) in the formation of a system of continuous professional development of pharmacists.
Socio-Economic Aspects Of Additional Professional Education
In the economics of education, the very need for advanced training is most often explained through the theory of signals, which was presented by M. Spence back in 1974. The main idea of ​​this theory is that in the world of high- and low-productivity workers, the first is at a disadvantage, since the employer, having no reliable information about the worker's abilities, offers him a contract with lower pay (so as not to be mistaken and not "overpay" low-productivity worker). High-performing workers have an incentive to somehow signal to the employer about their high abilities in such conditions. This signal becomes education, which, due to workers' characteristics, is given to high-productivity workers more easily than to low-productivity ones (that is, they receive education at lower costs).
Many other economic works explain the motivation of individuals to improve their qualifications. Thus, B. Sabrià-Bernadó et al. conducted a detailed study of the factors that stimulate the employee to receive continuing education. To establish these factors, the authors applied the maximum likelihood method based on 812 questionnaires that passed the initial peer review and pilot in Spain and Andorra. According to the study results, the motivational factors of learning were conditionally divided into three groups: factors of the current workplace, factors of career growth, and factors of personal growth. The first group included such incentives as keeping the current job, reducing the risk of dismissal, fulfilling the employer's requirements and the second – increasing the chances of raising wages and changing jobs.
The specifics of the labor market in healthcare
However, as mentioned above, the healthcare sector's labor market has certain distinctive characteristics that determine a somewhat different combination of motivating factors for obtaining additional education and advanced training than in other areas of work. The fact is that doctors are required to make relatively higher investments in their own education (if only because obtaining a basic medical education is a long process), but at the same time, the return on these investments is primarily not monetary but psychological – the doctor's personal satisfaction. From improving the health of patients. This is due to two defining characteristics of the labor market in health care: first, the service produced is health, which is of great value to any person; Secondly,
The study by M.G. Kolosnitsyna and A.V. Muschinkina (2009) studied in detail and presented an analysis of the specifics of the labor market in the healthcare sector. The authors identify five main distinguishing characteristics of the healthcare labor market:
the services of doctors of various specialties are not full substitutes;
the demand for doctors' services has low elasticity since, in most cases, patients pay for the doctor's services not independently but through an insurance company (state);
market forces are limited by government regulation of the number of people employed in the sector and the level of wages;
labor and capital act as complements, not substitutes, since even the active development of medical technologies, does not lead to the displacement of labor, but, on the contrary, requires additional labor costs to service these technologies;
Demand is not exogenously given since a doctor can, to a certain extent, shape the demand for his services himself.
These features lead to a shift in motivational factors for the doctor. On the one hand, professional development is not likely to be will lead to an increase in wages, which will, but, on the other hand, the patient's health depends on the qualifications of doctors. At the same time, the patient is forced to completely trust the doctor due to his limited knowledge. This interaction scheme between a doctor and a patient has led to the development of agency relations in the healthcare market. In imperfect information conditions, when the patient does not have the professional knowledge to achieve a satisfactory level of his health, the doctor (i.e., the agent) decides on the necessary treatment for the patient. At the same time, the doctor is an imperfect agent, since not only does he provide medical services, but he forms the patient's demand for them. In such a situation, the patient is forced to entrust his health to the attending physician, unable to control his decisions.
A confidential good is a good, the quality of which the consumer cannot independently assess either in the process of his choice or in the process of consumption. The peculiarity of medical services as trusted goods is that they can create positive externalities with high social significance, which is why the participation of the state in creating incentives and institutions in this area is inevitable.
KJ Arrow (1963) described the special ethical norms of behavior of doctors (the so-called "collective orientation") when making decisions on which the patient's health depends. It is believed that the restrictions on doctors' activities are more stringent than those of other sellers of services since doctors are inherent in taking care of the consumer. This distinguishes medicine and some other areas from those spheres of entrepreneurship in which participants act only on the basis of their interests, without taking into account the interests of other players, and forms a socially-oriented behavior of a doctor that goes beyond the purely monetary relationship between a doctor and a patient.
Impact of socio-economic factors on additional professional education in the health care system
How do the above features of the healthcare labor market affect the educational trajectories of medical practitioners? Is it true that doctors improve their qualifications only for personal responsibility for the patient's life? In general, in such a context, it is more correct to talk about groups of certain motivational factors rather than about the action of only one of them.
Conclusions
The term "continuing professional development" (CPD) should replace the previously used "continuing medical education" (CME).
CPD presents a more structured approach to postgraduate education.
CPD addresses the needs of individuals, patients, and organizations.
CPD provides an opportunity to obtain realistic learning outcomes.
You can also read this interesting career content on Best Jobs For INFJ Personality
What is Continuous Professional Development (CPD)?