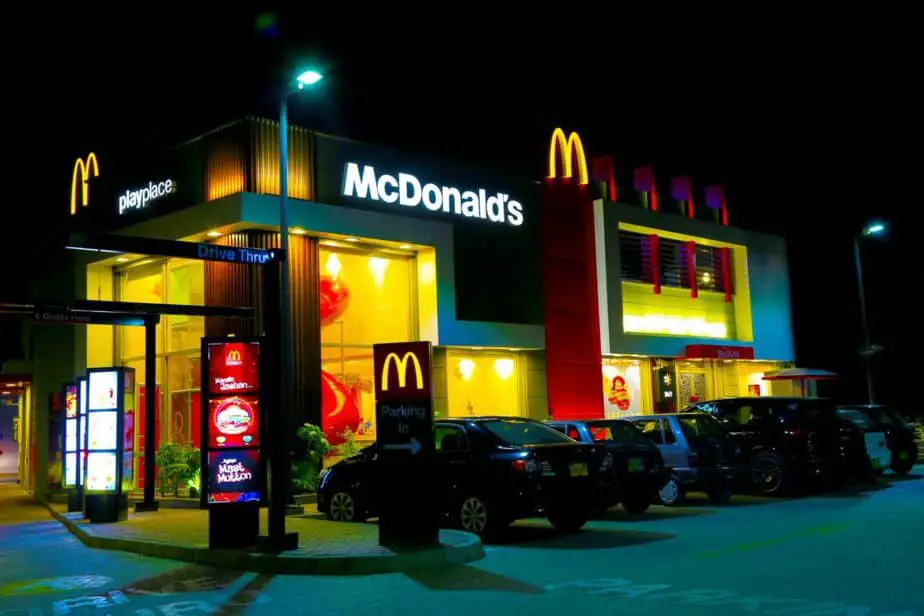 Working for any organization should be an interesting one, especially the big corporations with huge employees. As a McDonald's employee, some different incentives and benefits are available for you to enjoy. McDonald's believes that the company's success comes from the success of its employees and its remarkable support system. Most often, for a business to succeed, there must be a contribution from the employees, and they should be dedicated to their job description and be committed to ensuring that their contribution is noticed. Meanwhile, the company is dedicated to developing and growing their employees, and McDonald's philosophy is that employers must provide a strong foundation on which the employee can grow and prosper as much as they want. Here, let's know about McDonald's Employee Benefits.
With McDonald's, there are various benefits that you are entitled to as an employee, and those benefits are very vast and different in their respective ways. In this piece, we would highlight McDonald's benefits for their full-time and part-time staff.  The restaurant is known for how well it treats its employees and the benefits program designed to attract, retain, and engage talented and strong-willed candidates to perform their job duties effectively.  McDonald's is aimed at achieving its goals and objectives for the business and keeps growing exponentially. Here are some of the employee's benefits that are accessible by the employees at McDonald and they include;
Health and Protection benefits
Only a healthy employee can perform his or her duties effectively and also be beneficial to the organization. Protecting your and your family's health and financial ability is one of the key advantages of working with McDonald's.  The company protect your health and finances through the following method they include;
Medical Insurance: McDonald's has designed medical insurance plans to offer their employees three layers of protection, and it is referred to as a Preferred Provider Organization medical plan. The health insurance uses the First Health network providers, and different benefits are associated with the health insurance. All the three layers available in the McDonald's health insurance benefits have features that support unlimited lifetime benefits maximum and drug prescription plan. More so, the medical plan offered by McDonald covers preventive care, which might include a physical exam and covers for your family and dependents. The good thing is that the medical plan is available up to $400 per person for a year. Meanwhile, there are some other areas of HMOs that are also accessible through the McDonald medical insurance while your dependents, such as baby care, immunization and vaccination, are also taken care of.
Dental Care: Your dental health is also important to McDonald's. This is why dental health insurance also covers you whenever you visit a dentist of your choice. In addition, preventive dental care for your children is covered at about a 90 percent deduction. Also, any other major dental services care is covered at 80 percent, and another dental-related treatment is covered at 50 percent by the company. 
Short time and long term disability: At no cost to the McDonald employee, both long and short-term disability is covered and provided for. The short-term disability is only accessible to employees who can not work for more than ten consecutive days. Meanwhile, long disability is provided for employees out of work due to disability, and the coverage provides the employees worth 60 percent of their base salary. This is another way that McDonald's provides necessary benefits for its employees.
Spending accounts: This is a flexible spending account that helps you as an employee to set aside some cash for come health care conditions. The good thing about the account is that it isn't taxed, and as an employee, you can set aside up to $5600 for the expenses that your medical and dental plans will not cover with the organization. Meanwhile, for expenses relating to daycare or employees who have spouses who work, they can set aside up to $5,000 in the daycare spending account.
Accidental death and dismemberment insurance: At McDonald's, Accident and dismemberment insurance is designed to help employees involved in an accident or cause of death. The program is a coverage that is equivalent to an employee's two-time salary in a month. Meanwhile, suppose the employee subscribes to the life insurance coverage program with the company. In that case, the individual gets an equal amount of optional Accidental death and dismemberment insurance without any other charges.
Travel And business Accident Insurance: there are times when ugly occurrences can occur, and the time can be at your duty post. As an employee at McDonald's, you might often be sent out on a market survey or attend business meetings on behalf of the company. There is a benefit designed to cover your travel expenses and if you adventure there is an accident. The insurance is two times your base salary and all cost incurred during the treatment of any business travel accident is catered for by McDonald. Based on your position with McDonald, your accident insurance coverage can be as high as $200,000 or as low as $100,000 in addition to other travel accident coverage. In the event of an accident while on duty as an employee, you rest assured that you do not have anything to worry about.
Your Pay and Rewards
Aside from the medical and health protection, you benefit from being an employee at McDonald's, your pay and rewards are quite enormous compared to other organizations in the same industry. The better your results as an employee with McDonald the better your pay and opportunities available for you.
Your Base Pay as an employee: As an employee at McDonald's, your base pay is the most significant portion of your rewards and compensation. McDonald's provides its employees with a competitive base pay with a periodic annual review of the pay subject to external market and internal performance data. In addition, the organization has a board compensation system that is flexible and provides growth opportunities. 
Incentive pay:  Aside from your salary, there is another incentive pay provided to the employee at McDonald If you meet and exceed your goals as an employee, there is an agreed incentive pay offered to you.  For the corporate division and region offices, a structured target Incentive plan is provided to the employee based on their performances. The Tip pay is in the form of a bonus and a top-up for employees on their base salary subject to the business performance over time and the employee's performance. 
Some other incentives are available for the McDonald employee, including the Long Term Incentives, Recognition Programs, Company Car Program, and many more.
Investing in your future
There are other ways you can easily benefit as an employee working with McDonald's; this is a financial commitment plan into the future. The savings account is offered as a way to help you manage your money. The benefits under this program include;
Profit-Sharing and Savings Plan
McDonald's also has a profit-sharing system where the employees can save from 1 percent to 0 percent of their annual salary as retirement savings. The good thing is that the money saved in the 402 (k) account is based on a tax-deferred basis. More so, McDonald matches its employees' deposit which means for a contribution of $1, McDonald pays $3 into your 401 (K) account. As your savings into the 401 (k) accounts grow, you would also enjoy the respective benefits from McDonald's as well as your account will be credited with the complementary increase in the percentage you have deposited. 
MC$ave
Here is another benefit exclusive to the McDonald employee, and this is specialized money market funds for the employees. The money put into the Mc$ave is managed and invested by the T.Rowe to yield multiple incomes for the employees. 
MCDirect Share
Employees of McDonald's also benefit from the McDonald's direct shares purchase that allows you to benefit from building the company with the management, and the company's dividends are shared with you.
Credit Union
All employees at McDonald's can easily benefit from the full range of services the credit union facility is accessible through the partner company known as Corporate America Family Credit Union.
Balancing your work and lifestyle 
As an employee at McDonald's, the organization places great importance on your work-life balance. This is why it provides you with vacation and holidays, Sabbatical Programs, Anniversary Splash, Short Fridays, leave of absence, and many more benefits. These advantages are designed to help you maintain a balanced work-related lifestyle and keep you productive and effective. In addition, the likes of child care, education assistance, adoption assistance, and alternative work approach are ways McDonald helps its employees have a balanced lifestyle.
Conclusion
Working as an employee of McDonald's gives you a lot of privileges, and you have unlimited access to a whole lot of benefits that are available for you as an individual. However, to enjoy these benefits, some criteria will be needed to fulfill as an employee. 
FAQS
Do McDonald Employees get free meals?
The employees of McDonald's receive free meals or discounted meals. However, there are conditions attached to the free meals.
What is the discount for McDonald's employees?
The discount for the McDonald employee is 30 percent off, which is an industry-leading employee discount.
McDonald's Employee Benefits- All About McDonald's