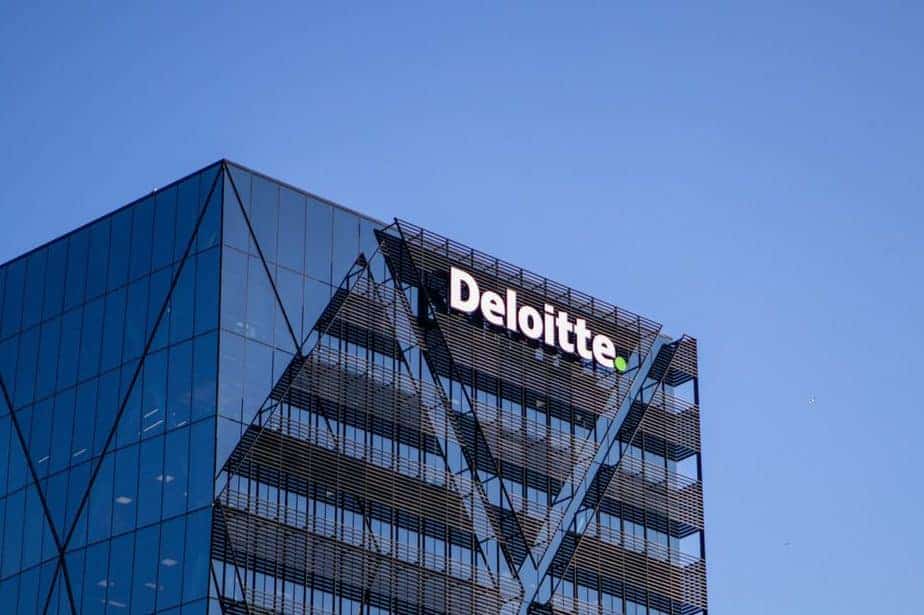 The employee benefits made available by Deloitte
We have all heard about one of the most popular financial services companies- Deloitte. Each of those who aspire for a career in finance and consultancy aims to work at Deloitte. Not only does it offer an opportunity to work within the most competitive environment but also helps in the equitable maintenance between your work life and personal life. Other than the security of a job that you have here, as an employee of this company one will avail and reap the benefits of other amenities and services offered by Deloitte. Today's topic- Deloitte Employee Benefits.
Let's not waste your valuable time hovering over the benefits but take a vivid glance at all of them. This article is specially curated for all those who have a profound interest in working at Deloitte. It is for the individuals who wish to know what benefits they will enjoy as employees of such a reputed company. We have surfed over all the sources and gathered information regarding the employee benefits offered. So worry less and read more!
The wide range of services provided at Deloitte
Health benefits offered
Various institutions and businesses offer a diverse range of health services owing to the changes in the external environment. The exterior adversities have coerced the businesses to offer an array of healthcare services to employees who feel safe and secured. This will give them a sense of mental peace and satisfaction to work at Deloitte. These health facilities are as follows:
Health screening facility at discounted rates: a discounted health screen facility is made available to the families of the professionals which helps ensure that the employees and their dependents can withstand health complacencies and live fit
Insurance services: Deloitte serves their employees by extending insurance benefits to them which covers their hospitalization expenses. Not only the employees but also their dependents are offered extensive and adaptable insurance coverage. This makes sure that the employees enjoy peace of mind and work with full efficiency
All-day round health services: Deloitte has introduced a 24*7 health service portal that is working online the entire day and night. Based on the questionnaire filled by the employees, they get an online health risk assessment that helps them know about the risks their bodies are prone to. This is helpful to the professionals who can take timely care and medical aid in case they are detected as being afflicted with some diseases. They can also avail themselves of the service of physicians who can answer their queries over a telephone call. With the launch of this portal, numerous other services are now extended to professionals. For example, they now have access to nutritionists and specialized people in the medical field via email or telephone. As discussed above, this is also extended to the families and is not just restricted to the employee. The nutritionists may help them prepare or get a diet chart which will ensure better health-care and enthusiastic minds
Counseling sessions: under the live well program, Deloitte is offering personalized counseling sessions for the professionals who face issues in their professional or personal lives like problems associated with marriage, child issues, depression, or anxiety. This certifies that the employees are not absent-minded and they stay focused on their assigned work
Deloitte offers tight protection to the employees against the expenditures of any illness of catastrophic nature or any deep injury. The dental plan available encompasses three dental cleanings a year, with no deductible, paid at 100% of regular charges. Furthermore, coverage is provided for vision benefits and a voluntary vision plan. All these are made available at discounted rates or free of cost depending on the company's policies.
Paid time off and the comfort of holidays
Deloitte is mindful of the fact that the employees are maybe desirous of paid-off leave and holiday for an urgent need. This helps the professionals gain flexibility and to feel the sense that the organizational goals and individual goals must go hand in hand. The facility of paid time off program will enable the employees to gain control over the reasons and the appropriate time to take a leave from the work.
Life and Family 
Under this heading, Deloitte works on providing an array of specialized services like the parental leave program, sabbatical program, and others. The women professionals are allowed 26 weeks of paid maternal leave. To the males, five days of leave are allowed. In case, the male employee is the only prime caregiver, then 10 days of leave period is given. Additionally, the professionals can request leaves and can follow their aptitude for community initiatives and refresh themselves. Some people feel that their pet is an indispensable part of their family life. For those, Deloitte also has in-store pet insurance available at discounted rates to offer. As per the policy selected by the employee, an array of services is offered under this like illnesses, deworming, vaccinations, etc.
Honors and recognitions for the contribution made
Promptly, Deloitte gives awards and recognizes the talented employees who have contributed in the most innovative, creative way to the progress of the company. It felicitates the minds that have toiled harder and for the efforts, they have put in either as an individual player or as a team. They give non-monetary shout-outs and monetary benefits to the eligible ones. This gives incentive and a boost to the professionals to outperform their tasks and showcase their laborious efforts.
Few other benefits for the employees
Till now we have read so many services that are exclusively offered to the professionals working here. Doesn't it fuel you to work harder and get here? It does, isn't it? With this in mind, we will now dig deeper to find a few other beneficial services offered by this reputed firm. So have a look at these additional services:
At specified locations, the gym facility is made available for the professionals at Deloitte
At the senior positions, Deloitte offers a car leasing option whereby only eligible employees will get a complete loaded lease that encompasses insurance as well as maintenance. This lease option is availed for a continuous period of three years
If the professionals are purchasing with their associated vendors, then they will be offering good discounts on every item like apparel, electronic goods, groceries, personal care items, tickets to movies, etc
If an employee moves to another location or another country or state at the request made by Deloitte, then relocation assistance is made available to them. They will reimburse the employees for the expenses incurred by them on shifting to an entirely new location as per Deloitte's order
Additional compensation is offered for a sick leave
On casual Fridays, Deloitte gives the professionals the liberty to wear casual business attire to work. This lightens the environment and moods of the fellow employees
As per the package that is offered to you, one may get various other services like mobile phone allowance, insurance coverage for the dependants and such other facilities
The before-tax transportation program gives the eligible professionals a chance to save their money on qualified parking or transportation expenses
Credit reports, fraud alerts, Internet fraud monitoring are provided to the eligible employees
Voluntary coverage is also made available to some professionals who can get legal services from a panel of law firms 
The final words
Deloitte is just simply not a common company. Over the years, it has evolved into a powerful and noteworthy brand name under which there are so many hardworking professionals employed. The commitment we find by Deloitte in rendering its core services like audit and assurance, tax, consultancy, and risk management, and advisory services are impeccable. Their innovations and out-of-the-box ideas have always wooed the minds of their clients. Working with Deloitte is an opportunity that we feel no one wants to let go of. But before joining or accepting the offer letter, it is very important to know about the culture, benefits, and opportunities of that company. Hence, we realized that it is of vital importance for our readers to know the benefits of the company before they formally join it. Hope you had a great time reading the article!
Frequently asked questions
Is it worth joining Deloitte?
ANS: Yes, we think it is. Deloitte gives you a competitive edge over others by furnishing you with many amenities and opportunities other than the regular jobs.
Does Deloitte pay well??
ANS: Deloitte pays as per the competitive prices offered for the factor services by other companies. Employees are satisfied with the pay coupled with the additional benefits offered.
What benefits does an employee get at Deloitte?
ANS: Apart from getting disability insurance, travel, and health insurance, a motley of other key benefits are offered like paid leaves, fun culture, maternal and paternal paid leaves, health care to families, counseling, and others.
Deloitte Employee Benefits- Employee Discount