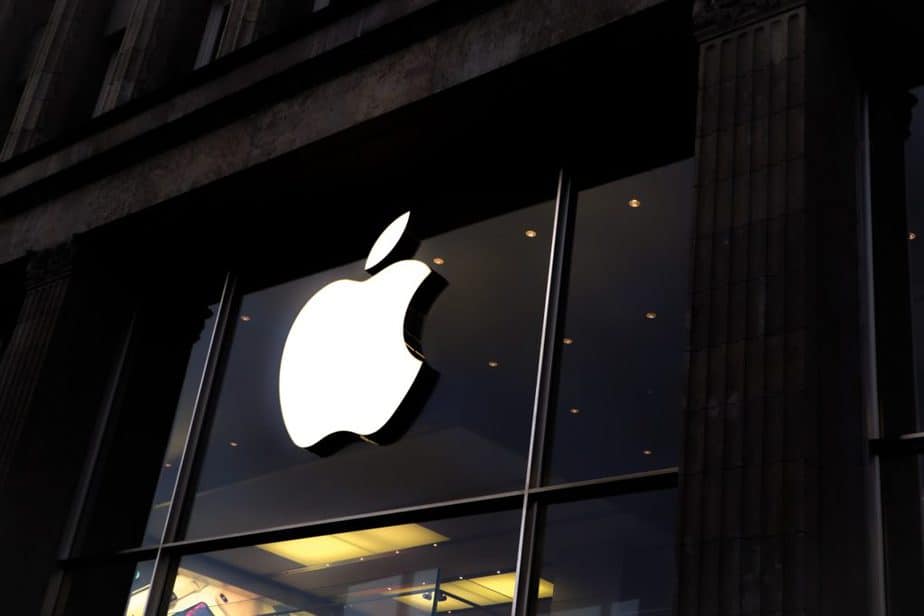 Apple is one of the best tech companies in the whole world. But how good a workplace is it? It is a damn good workplace for the employees with the discounts and perks it offers. Working in Apple means access to lots of Apple products in your pocket. Apple has several employee discounts, offers, and perks for its employees. The major employee discount is the annual 25% off on the purchase of iPhone, iPad, computer, Apple watches, or any other product from the wide range of Apple products. Apart from this, there is also an offer of 50% off on the purchase of apple software and 25% off on AppleCare. See Apple Employee Discount.
What is the Apple employee discount offer? 
The major Apple employee discount is the annual 25% off on the purchase of iPhone, iPad, watches, computer, or any other Apple product. Apart from this employees could also buy Apple software at the 50% off rate and AppleCare at a 25% off rate. 
Other than these major offers, there are also offers which an employee could access every three years after the completion of 90 days at service with Apple. The employees could choose either of the two discounts. 
The first is $250 off on the purchase of an iPad. 
The second is $500 off on the purchase of a Mac. 
There is also one more offer which employees can take advantage of. The offer is a family and friends discount. Employees can use it even after using an employee discount of 25% off annually. Under the friends and family discount, one can buy Apple stuff for family members and friends at a discount of 15% off. These offers are very appealing and attractive for which anybody would want to work for Apple. 
Who can avail of the discount? 
Apple's employee discounts are very appealing. Everybody wants to be an Apple employee to avail of these offers. 
These offers could be avail of by Apple's employees and contractors. Some offers could be also availed of by family members of employees and members of participating organizations. 
How to use the Apple employee discount? 
Annually you can buy any Apple stuff at a 25% off rate. To buy products you need to place an order. The order is placed via a link provided to the employees to purchase the iPhone, iPad, watches, or other stuff at discounted prices. 
The employees couldn't buy stuff from the discount they get for resale. It is only for their personal use. The employees receive certified, newly manufactured products from the company. 
Other perks awarded to employees at Apple 
Apple is a very impressive firm when it comes to its employees' satisfaction. Other than the discount at the purchase of its product, Apple also provides other very beneficial perks to its employees. 
The perks Apple has for its employees are-
A four-week paid leave is given to pregnant employees before the birth of the child. Additionally, a 14-week leave is also provided to the mother after the birth of the child. 
Apple also takes the expense of freezing its employees' eggs. 
Apple provides free beer to its employees at Apple Bash. The big music shows from Stevie Wonder, Demi Lovato, and others are organized on semi-regular events.
A $300 grant is also provided to Apple employees annually. 
Apple takes the satisfaction of its employees very seriously hence it has so many discount offers and perks for its employees. The big tech company also has such big offers and perks for its employees. 
Benefits of Apple products 
Apple provides the best quality products throughout the world. It is considered the most worthy tech brand. In the US, Apple is the most used tech brand. More than 50% of the US population uses iPhone. Its share in the US market is also increasing consistently. 
The reasons why Apple is so trusted brand of people of the US –
User friendly 
Apple's makers think a feature is not good if users don't find it easy to operate. Therefore they always design products with a high user interface. Its iPhone,iPad and Mac are all user friendly and that is why it has such a huge market in America. 
Simple 
Like most other tech brands Apple does not complicate its products. Like in the case of mobile phones, it only has an iPhone. Several models confuse buyers and the salesperson also at the stores regarding the different features. 
Prioritize customer satisfaction 
There are several customers cares of Apple all over Europe. Apple has a good reputation regarding problem-solving of customers. Therefore people trust the brand. If you buy Apple tech products you could be sure about the customer service and problem-solving from the company.
Its makers also want to use it 
The makers of buyers also use the products. It is best understood by the fact that a common buyer and Apple's board of directors use the same phone.  
Apple always remain ahead of its competitors 
The best thing about Apple is innovation. It always remains at least two years ahead of its competitors in terms of innovation and new research. Therefore, Apple always comes with a new idea in the market. 
The best Apple Products 
iPhone 
The iPhone is the most widely used product of Apple. Its users are all over the world. iPhone uses Apple's IOS operating system. iPhone has the best quality camera with high zoom and long battery life.
iPad 
Apple iPads are considered the best in the world. The latest model of the iPod by Apple is a huge competition for other brands. It has a 12-megapixel camera. Apple accessories like a pencil and magic keyboard could be used on it. 
MacBook 
The latest MacBook by iPhone has left other brands far behind. It is a slim device, with M1 processors, has a long battery time, and a smooth keyboard. 
Apple Watch 
Smartwatches are a new trend in the tech world. These are like mini-computers on your wrist. You can track your fitness, set alarms, manage calls and messages, and make online searches through this device. Apple provides a series of smartwatches to its customers. 
Apple TV 
Apple provides a wide range of smart TVs. The picture quality is better than any other brand, you can install various apps on TV and access it like a home theatre. There are also fewer experience options of TVs available in the market but Apple TV with its features is worth buying. 
Apple AirPods 
Apple Charging Cable 
Apple Music app 
Conclusion 
The best tech company in the world provides the best discounts and perks to its employees. The 25% annual discount and the 50% off on software purchases are pretty impressive offers. Other than the employee discount, the family and friends discount is very appealing for any employee. Its discount offers are one of the best of any tech company. 
FAQ 
Does Apple give free iPhones to its employees every year?
Answer: There is a rumor that Apple gives free iPhones to its employees every year but this is not true. Apple has no such scheme of giving iPhone for free to its employees. 
After how many days of service, an Apple employee can access these offers? 
Answer: After 90 days of service with Apple, one can make use of the Apple employee discount. 
Is any product excluded from the offer criteria? 
Answer: No, all the Apple products are included in the Apple employee discount offer.