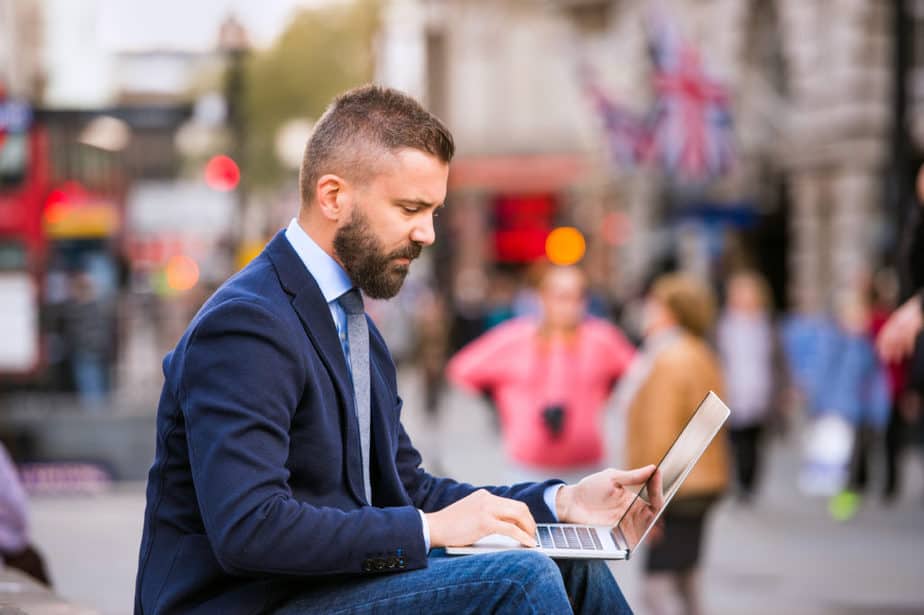 Ernst & Young (EY) is one of the top four accounting firms in the US – Deloitte, PwC, EY, and KPMG. It is going to hire new employees and interns this year also. Millions of job seekers every year apply for a job in EY. It is also the top employment-providing firm among the four. 
Every year more than 2 million applications come for jobs at Ernst & Young. From this, the accounting company hires around 80k to 90k employees including interning and full-time students. This means the competition to get a job at EY is very high. There are several ways and practices through which you can prepare yourself perfectly for the EY job. 
How to prepare for an EY job? 
Start preparing early (internship)
Every year thousands of job seekers apply for work with EY from which only a few are selected. Therefore, to increase your possibility of getting a job in EY, you need to start setting the grounds early. 
With the regular employees, every year EY also selects students from various universities of the USA as interns. More than 90% of these later get full-time jobs in the company. Ernst & Young's selected interns from the University of Texas, University of Georgia, University of Michigan, University of Notre Dame, and the University of Southern California. 
The EY also brought opportunities by changing its recruiting policy. Now with accounting sectors, it also recruits professionals from a finance background. 50% of its hiring are for these two sectors. Rest is fulfilled by Engineers, IT, data analysts, and nursing students.
Apply for one position at a time 
Job seekers many times apply for multiple roles thinking that they will be selected for at least one job position. But to recruiters, it shows that the applicant is unsure about what he/she wants. 
Therefore, before submitting your job application do proper research and decide what you want. Ernst & Young does not want a confused employee, who is not sure about himself or herself. If you apply for multiple roles, there might be chances that employers will reject your application at the early stages. 
Interview with yourself 
An interview is the most crucial part of every hiring process. With the advancement of technology now more interviews are conducted on virtual platforms than the campus. 
The recorded interview is one of the early stages of recruitment at Ernst & Young. As the first step of the recruitment process EY applicants is expected to send a recorded interview. There are a set of questions to answer through the recorded interview. 
The recorded interview is such a good opportunity for the applicants. Therefore, it is advised that before recording the interview they should properly research, practice, and prepare themselves. While recording the answer try to keep them authentic. Your answers should fully tell your recruiters about your skills and knowledge.
Prepare for case study 
After the recorded interview round, in the next step, either a virtual or campus interview is conducted. This interview is taken by recruiters of the company. This is the time when you can present all those skills you have presented in a recorded interview and mentioned in your resume. 
During this interview problem-solving case studies are put in front of you. Therefore, you should prepare for different problem-solving questions and case studies. 
Ernst & Young always looks for employees with great leadership qualities, logical knowledge, practical and technical learning. Therefore this interview round is very crucial and special preparations with case studies are important for it. 
Stay updated
One of the qualities that Ernst & Young expects in their employees is continuous improvement and going according to continuous innovations. To satisfy this demand of employers, you need to keep yourself updated with the industry-related innovations and changes. 
EY wants its employees to evaluate continuously. Your knowledge about innovations and changes should be visible in your resume and interview as well. Also, don't forget to mention your commitment to continuous improvement in your resume and interview. 
Stages of hiring at EY
Job Application 
First of all, you need to fill the job application for Ernst & Young. You can fill the application form from the official website of the company. You can apply for multiple positions also by submitting separate applications.
Aptitude Test 
After getting the eligible candidates from job applications, the second stage is always an aptitude test. For this, an online exam is conducted.
Work Day Experience 
Here your skills are checked. Recruiters try to assess everything you mention in the earlier stages. With you, there are several other applicants present for this round and they are asked to perform various activities. Information about this is given before the event.
Interview 
The EY interview is the next stage of the recruitment process. It is quite a challenging job that requires lots of preparation and practical knowledge. 
After these steps, the onboarding process starts. 
Why EY?
EY is not only a fancy career option but also a workplace that takes care of its employees and their job satisfaction. It provides various benefits, lump-sum salaries, health care facilities, etc. to its employees. 
Following are the perks EY employees receive from their employees – 
Health care 
EY provides health care perks like up to 52 days of sick leaves according to need, free eyesight testing, gym discounts, webinars on issues related to health care (physical and mental health). It also provides life insurance, critical illness insurance, dental insurance, travel insurance, and travel insurance facilities. 
Salary
Ernst & Young provides competitive salaries to its employees. It keeps on improving the pay scale according to changing market conditions. 6% Contribution is also made towards the pension schemes of eligible employees. 
Leaves 
To balance the work-life of its employees, EY provides several leave options to its employees. It includes 27 days of annual leaves with the option to buy and sell, maternity and paternity leaves, and special leaves when an employee needs them the most. 
Finances 
EY aids its employees in managing their finances. It provides discounts on shopping from various brands, seasonal ticket loans, car cash allowance for managers and above, etc. 
Personal interest and hobbies 
EY supports its employees in participating in various volunteering services. It also provides 2 days' leave for that. Ernst & Young also supports and sponsors various art events in collaboration with companies like Tata. EY also has relations with various communities and societies. The highlight of such networks are women in the military and technology, LGBTQ+ community, parent groups, sports teams, etc. 
Conclusion 
EY is a great place to work. It is the dream job of millions of Americans. But the competition for selection is also equally high. Therefore one needs to sharpen every skill they have learned and practiced, update themselves with the latest innovations, and keep practical knowledge to crack the recruitment process. EY is such a great career-boosting place that you cannot afford to lose it because of minor mistakes. 
FAQ 
How to apply for EY off-campus recruitment? 
Answer: One can apply online for EY campus recruitment. For submitting the applications visit the career section of EY's official website and fill in the asked details. 
What are the eligibility criteria to apply for EY off-campus recruitment? 
Answer: After graduation, anybody can apply for the EY direct selection process.