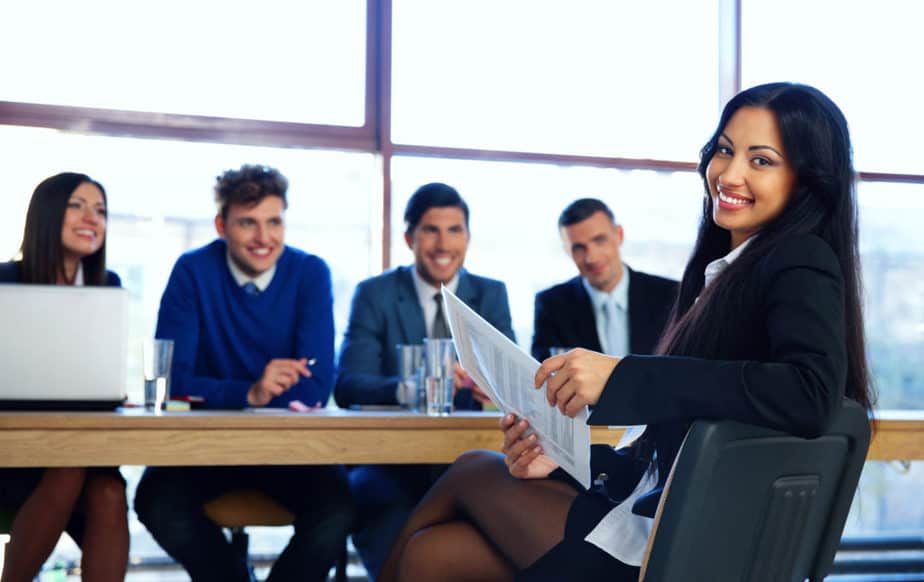 Dairy Queen Corporation often, known as Dairy Queen or D.Q. is an American fast-food restaurant founded in 1940. With its headquarters located in Edina, Minnesota, the US the restaurant serves in a variety of locations in the US as well as globally. The founders of the restaurant, John Fremont, McCullough, Alex McCullough, and Sherb Noble came with the concept of providing fast food and soft ice cream under one roof. Since its foundation, the restaurant has grown to another level and had acquired Orange Julius and Karmelkorn. Let's know What to wear to the Dairy Queen Interview?
Everyone has a different notion about the restaurant, but one thing is in common that Dairy Queen serves delicious food. This becomes the reason to join the restaurant as an employee. But people seem to be confused about the interview process in the company. Don't worry, through this article all your doubts and confusion related to the interview will be cleared. 
How to apply for a job role at Dairy Queen?
Every year Dairy Queen comes up with various job openings. Dairy Queen offers jobs to freshers as well as professionals, so as a desired candidate you can apply for the job role at Dairy Queen. A variety of jobs at the corporate level and restaurants are always available, due to the widely spread restaurant chain. You can easily apply for the job at Dairy Queen by following the easy steps given below: 
Step 1: Visit the official website of Dairy Queen to apply for a job. 
Step 2: If you are looking to work at the corporate level, then go to the corporate section on the same page. Also, in case you are looking for a job at a restaurant, then you can visit the store section. 
Step 3: As per your interest, you can check the jobs. If looking for a job at a restaurant, then customize as per your location. To apply for the corporate post, you need to select the best suitable job for you available at the company by clicking on 'Search Current Openings'. 
Step 4: Once, you are done selecting a location and the store you are looking for you can proceed to the application.
Step 5: You need to create an account to fill an application for both corporate role and restaurant. 
What to wear for an interview at Dairy Queen?
Dairy Queen is a well-known and reputed restaurant outlet which serves throughout the world. Since all the jobs related to the restaurant require an employee to be dressed casually to built a strong customer-employee bond. Still, if you are appearing for an interview at Dairy Queen you should follow the given below guidelines related to dressing at the interview: 
Male: 
You should wear a business casual or something formal like a button-down shirt with pair of trousers. 
Your hair and beard should be nicely done. 
You should wear formal shoes with the whole attire. 
If you are wearing a watch or jewelry, then keep it moderate. Don't wear a sports watch. Try to be as formal as you can. 
Female: 
Wearing something formal like skirts or pants with a good choice of blouses will do good. 
Instead of wearing high heels, either wear wedges or something formal. 
Your hair should be properly tied back.
Don't overdo make-up little make-up with light or nude lip shade is still acceptable. 
Keep it less when it comes to jewelry. 
Your attire speaks before you do, so be nicely dressed up for your interview. 
Interview Questions: 
Congratulations, you are one step closer to get hired at Dairy Queen. Appearing for a face-to-face interview, certainly means the recruiters are impressed by your resume and want to meet you to judge your personality for the job role. So, a face-to-face interview becomes a crucial step towards hiring a candidate. For your assistance, most of the questions asked at the Dairy Queen interview are given below along with their answers: 
Ques. 1: What or how much do you know about Dairy Queen?
How to Answer: Before applying for a job at any company, you should be aware of that firm. Every detail which you are going to mention in this answer should be factual. 
Sample Answer: As per my knowledge, Dairy Queen was founded in 1940 by John Fremont, McCullough, Sherb Noble, and Alex McCullough. The restaurant has various franchises spread across the world and has so far acquired, Karmelkorn and Orange Julius in many years. The headquarters of Dairy Queen is set up in Edina, Minnesota with over 4,400 restaurants in the US and around 6,800 globally. 
Ques. 2: What is it you like about Dairy Queen?
How to Answer: You should be aware of the products of the company. In front of the recruiters, you should put a positive review about the products. The recruiters try to analyze, how much do you know about the company. So, show them you are knowledgeable when it comes to products or services of Dairy Queen. 
Sample Answer: Since my childhood, I have loved the food of Dairy Queen. All the products and the services provided by your restaurant is something I liked a lot. Being an active visitor at Dairy Queen, I must say the food served at the restaurant is fresh and delicious. This reason brings me here to apply for a job at Dairy Queen and become an active consumer as well as an employee of Dairy Queen. 
Ques. 3: Why should we hire you at Dairy Queen?
How to Answer: Try to give every reason why should Dairy Queen hire you. In this question, all the qualities and skills you possess must be highlighted. You should tell the interviewer, that you are better than other applicants as you have certain skills better than them. 
Sample Answer: According to me, I think I possess all the necessary qualities and skills that are required for this job role (mention the role you are applying for). Additionally, I have previously worked at (name of the organization) for (duration of work). In this duration, I have learned many new and exciting skills which can be useful for your organization along with the level of experience I have. 
Ques. 4: Tell us something about yourself?
How to Answer: You need to keep the answer professional, everything related to your work experience and skills can be mentioned in this answer. You need to highlight your personal life. 
Sample Answer: I am (your name) completed my education from (name of the institute). I have worked at (name of the company) for (duration), while working at the company I have developed many skills including communication skills, discipline and, leadership qualities. Apart from this, I have participated in many school-level competitions which help me to build up my confidence. I think these skills and experience will be beneficial to your organization. 
General interview tips: 
Certain points you should keep in mind before entering the interview hall, if you follow these points your chances to get hired can increase: 
Arrive before time for an interview. 
Dress formally.
Be polite and respectful while answering.
Turn off your mobile phone before entering the interview hall.
Prepare for the interview questions beforehand.
Sit and walk in perfect posture.
Greet the recruiters as soon as you enter the interview hall. 
Read about the company and its product.
Be knowledgeable about the job role you are applying for. 
Sit only when asked to sit.
Try to keep a smile on your face throughout an interview. 
Conclusion: 
Dairy Queen holds a good reputation in the market and because of the delicious meal the customers get attracted to the restaurant. With various restaurants located in different places, the company has a various number of jobs available. The candidates who wish to work for the restaurant chain find it simply amazing as the entire hiring process at Dairy Queen is easy. If you will check the interview process given in this article, you won't be much stressed out. In this article, everything from the dress code for an interview to questions asked at the interview has been covered. 
Frequently Asked Questions: 
Ques. 1: Is the interview process at Dairy Queen easy?
Ans. 1: As per the employees who have appeared for interviews, the whole process is quite simple. You just need to apply for a job and then finally you will be called for an interview, which will be simple. You will be asked simple and short questions during the interview. 
Ques. 2: What type of candidates do Dairy Queen prefer to hire?
Ans. 2: Dairy Queen looks forward to hiring employees who are talented, passionate, and serious about their careers. The candidate must possess great communication skills along with skills to run the company smoothly and efficiently. As an employee, you are supposed to work with other employees and need to change according to the environment. 
Ques. 3: Can we wear something casual for an interview at Dairy Queen?
Ans. 3: No, you should avoid wearing something casual, though you can wear business casual and formals. It would be preferred that you should wear pastel-colored business attire for an interview. 
What to wear to the Dairy Queen Interview?