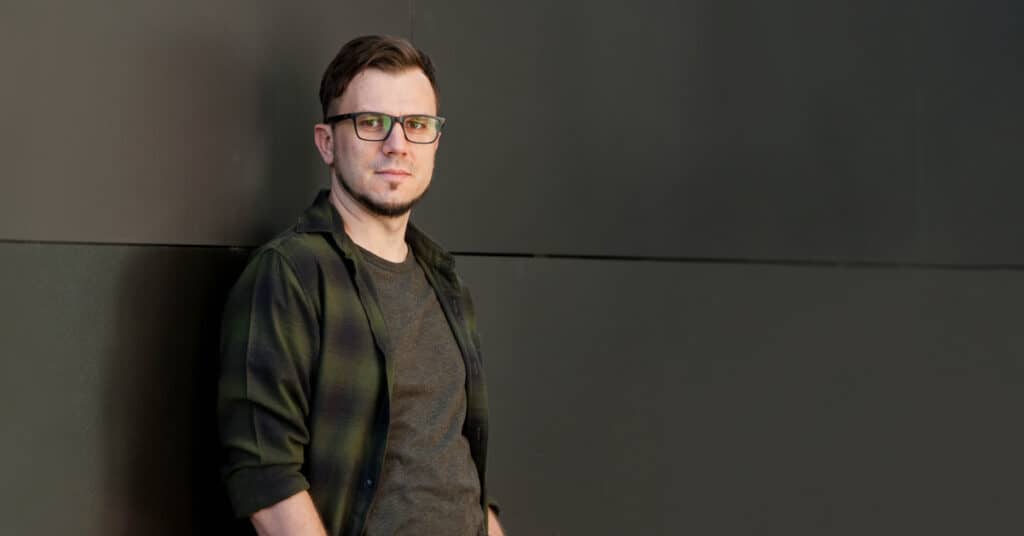 My name is Daniel, and I'm the founder and lead product designer at Durran — a digital product design agency that helps startups go from idea to validation with real users in just a few days and design awesome digital products faster by running Design Sprint workshops. In the last 9+ years, I worked with companies ranging from early-stage startups to enterprise businesses in Technology, Healthcare, Education, or Professional Services. Wanting to help and give back, I also started to coach junior designers and gathered a local community where designers can learn and grow together.
How was your University time?
Honestly, I tried two different local universities in various fields, but I dropped out from both. It wasn't something that I wanted to pursue. I started them pressured by the context, but in the end, I opted to take some online courses and learn by myself about things I was passionate about — user experience, user interface, etc.
Why did you choose a career in this field?
It came in a way naturally. Even back then, when I was at school, I tried to create interfaces for what we've had to code to make it easier to use. In high school, I wanted to become a software developer — because that was what I saw in the tech field. After I finished high school, one of my first jobs was at a small local design agency focused mainly on print materials like business cards, posters, etc., which helped me to do the switch.
What was your first job or nuggets from jobs you had that helped you get to where you are today?
My first job straight after high school was at a photo lab, where I had the chance to learn to use Adobe Photoshop, Illustrator, and some other similar products. This experience helped me get into my second job, which opened the door for my first tech company job.
How did you prepare for the interview?
Honestly, I can't remember this, but I know I was very nervous. I printed out my CV and went to the interview. It wasn't too much to prepare for; eventually, I had some designs I showed to the people there.
Things are changing very fast in the industry; how do you keep yourself updated. Please list techniques or newsletters, podcasts, events, etc.
I've subscribed to some newsletters in my domain, such as sidebar.io, webdesignernews.com, and I follow some Medium publications. Besides these, I read books and stay to be in touch with communities that have like-minded people.
Any advice about CVs?
I'm still a bit confused about CVs. Nowadays, you have LinkedIn, and most of the things are there already. I would make sure that the LinkedIn profile is up to date, given that quite some hiring is happening there nowadays, especially in tech.
Advice for someone looking for a job?
I would get back to LinkedIn. When I mentor junior designers, I tell them to update their profiles and start looking around for companies in their area that they would like to work. Once they have a list, they can quickly look up the HR people or other employees working in the field they want to get in and add/message them. This way, it's more personal than just replying to a job post.
Why do you think you were selected among other candidates?
Well, I worked as a freelancer for the last couple of years, and now I'm working at my agency, so it would be hard to remember. I got some of the jobs because I do the work without wasting time or because I'm always ready to learn. If we talk about why clients choose to work with me, I usually try to help them instead of just selling them a service.
Lessons from jobs that you couldn't get.
I remember when some years ago, I was between jobs and started to apply to remote jobs. I sent over more than 200 emails, and more than 50% didn't reply in any way. That setback helped me start freelancing in a way, so it ended up on a positive note.
Also read How I Became A Brand Strategist & Creative Entrepreneur
How I Became a Lead Product Designer at Durran