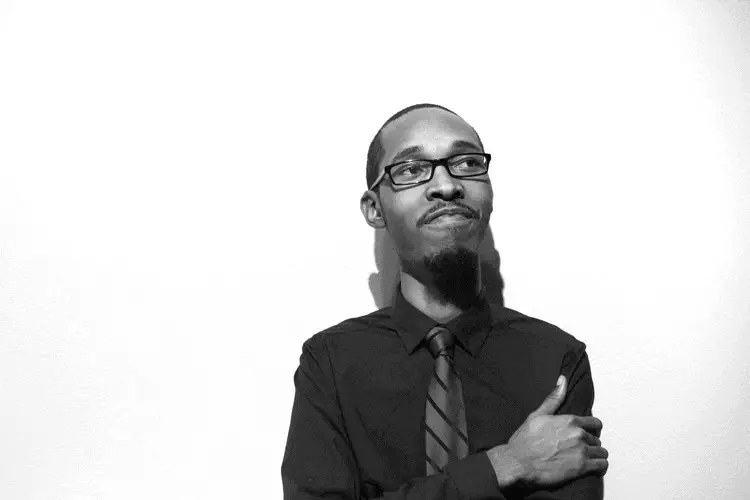 David Yarde is an award-winning designer and software engineer that is now focused on leveraging his 17+ years of lessons learned in design, software programming, and building brand experiences to help individuals and teams build lovable products and cultures.
During Davids career he has helped to facilitate a variety of customer experience solutions involving developing creative teams, strategies, visual designs and software platforms for brands of all sizes from Avis, Merriam-Webster, and Walmart/Sam's Club all the way to the startup owner with a passion to make the world better.
With this experience David helps brands fill the gaps as a brand strategy advisor and partner at a branding and design firm that's focused on building better communities by building better brands.
As a result, David has had the opportunity to share the tough lessons learned about entrepreneurship, team building, personal development, and brand storytelling with individuals and teams across the country as well as on a variety of platforms and publications such as Brand Strategy Insider, The Orlando Business Journal, WordPress.tv, Thrive Global, and The Good Men Project.
---
How was your University time?
Surprisingly to many, I never attended university, at least in the traditional sense. I would dive into curriculums from different schools, job postings on various job boards, and ask tons of questions on online forums. 
Additionally, I also spent a lot of time learning what would be expected of me in a design position, then reverse engineer or create scenarios that allowed me to gain the experience aka confidence needed to apply. 
Unfortunately, at that time, the great recession of 2008 was just heating up, so I spent nearly two years applying to and showing up to some pretty crappy jobs until I landed one at a startup that changed my life. 
Why did you choose a career in this field?
In some ways, I think my career in this field chose me. 
While my interest in the field began at an early age, the opportunities that have led to this moment in writing came about because of what I'd like to think of as a mix of people who believed in me as well as the network I curated. 
Digging deeper, in the earlier years, I wasn't afraid to share my work as I learned things and I obsessively kept searching for ways to be better. 
I took more risks as well, especially when it came to working somewhere or around a group of people I felt would push me to become better, without the ego that most creative cultures often have.
Now, I'm driven by pure power of collective creativity, especially when it involves people who think they aren't creative individuals.
What was your first job or nuggets from jobs you had that helped you get to where you are today?
My first job so to speak was creating MySpace layouts. 
Ironically, that was also my first online "business" which taught me a whole lot of other lessons that with a trip to the library or search online, could have saved me a lot of heartache.
As I navigated other jobs and even career transitions, there have been three distinct things that have stuck out as nuggets.
Have a framework to operate by. Meaning, don't just go with the flow or the crowd. Take time to know who you are, what you stand for, and where you want to truly go in life. Lots of things will distract you from being the best version of yourself. Having a framework makes it easier to get back on track. 
Get feedback early and often. However, don't take everyone's feedback to heart. Know what's constructive and learn to discern what isn't.
Remember who you serve. Who you serve is a fundamental part of how you do your job. If you don't know who it is your work impacts, you'll quickly burn out from feeling as if life is just a bunch of to-do lists and checklists. 
How did you prepare for the interview?
The approach I take for interviews also works quite well I've found for gaining new clients and customers. 
Take the time to know who you serve. Going back to my point earlier, who you serve is a key aspect. 
Rarely is it just a job. Whether you're at a part time position at a gas station or working on a project for a major company, the impacts of what we do resonate on different levels. 
Understanding who you serve allows you to almost predict what's needed to keep things moving smoothly.
Can you provide some book recommendations?
Indeed, here are a few books across topics like business, psychology, and creativity that have been a tremendous help along the way:
Things are changing very fast in the industry; how do you keep yourself updated? 
Please list techniques or newsletters, podcasts, events, etc.
I often find myself attending conferences, taking certifications, and teaching others what I've learned have been a pretty solid way of keeping myself competitive. 
Tools like Feedly are great for curating large amounts of industry news from multiple sources and if you're sharing your ideas also a great way to see where you can contribute to the larger conversation.
Any advice about CVs?
Do take time to prepare a few versions of your CV/resume. 
Especially if you're good at distinct career titles. 
For instance, if you can write content and have done so in the capacity of a copywriter, while also being able to write software, have two resumes that speak to these areas specifically but also highlight them as bonuses to your primary skill presented. 
Advice for someone looking for a job?
Be true to who you are. 
The worst thing you can do is portray yourself as a person that knows or does certain things on your CV only to not have a clue of anything when in person or on the job. 
Imposter syndrome is a huge problem many face and is easier to deal with when you're clear with who you are.
Why do you think you were selected among other candidates?
I spent more time getting to know the role and I always came with questions. 
Once in the interview, I tried to get as clear as I could around the day to day of what was expected. 
While in some cases it may just be a job to make ends meet, if you dig a little deeper it could be an opportunity to do something bigger than if your dream job landed in your lap. 
That little shift in how you think about a role and present yourself in an interview makes a big difference. 
Lessons from jobs that you couldn't get.
Most times if I didn't get a position, it was because I was seeking the position for the wrong reasons or in rare cases discrimination.
I found that the positions I didn't get, the reason that I could deduce was that I failed to prepare or didn't take it seriously. 
Early on, I failed to ask the right questions and relied on being skilled in certain software. Which while great in some aspects, doesn't really tell the hiring manager how you work through problems or work with others.  
Also read: A leap of faith: How I transitioned from corporate to entrepreneurship
How I Became A Brand Strategist & Creative Entrepreneur