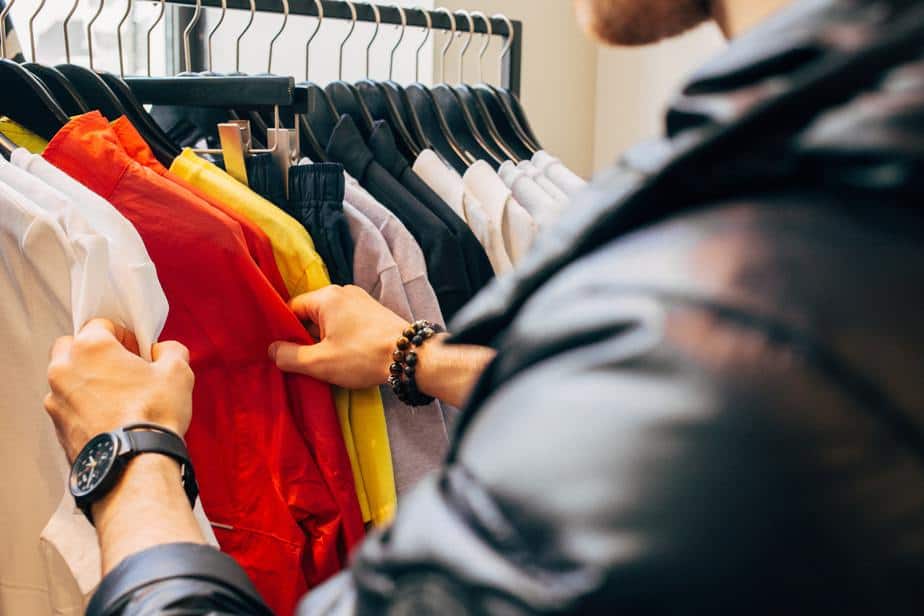 'The first impression is the last impression,' especially if you are going for a job interview. Being a teenager and deciding what to wear to a job interview becomes crucial and challenging. So, what should you wear to an interview if you are a teenager?
In an interview, along with your personality and educational qualifications, something that is of great importance is how well-dressed you are and carrying yourself with the look. As a teenager with less or no experience of a professional workspace, it can become tough to choose an office-friendly (appropriate) outfit that is also trendy. We will help you by providing ideas on how you can achieve "that" goal.  
What to wear to a job interview as a teenager?
How to be interview-ready with a formal gender-neutral (plain) white shirt?
Wearing black trousers or skirts. 
Choosing to wear black formal trousers or a skirt is the first preference to go to an interview. Wearing this combination makes you look more professional and adds to your personality. Along with this, make sure that the pants should not be very tight and the shirts not too short. It can make the interviewer rather uncomfortable. 
Tucking in the shirt rather than keeping it out.
When you tuck in your shirt, it automatically makes you look more sophisticated and gives a clean look. In few outfits, keeping the shirt out can work, but it cannot compete with the tucked-in shirt's satisfactory look.
Adding a tie.
Adding a tie to a white shirt can never be wrong, especially when you are going for a job interview. Ensure the knot and length of the tie are proper so that it does not look shabby or out of place.  
Outfit Ideas for Teenage Girls to go to a Job Interview:
Here are a few suggestions for teenagers on what dresses they can combine and make a complete professional look that follows the 'interview etiquettes/ 'interview dress code.
Button-down shirt with formal mid-length skirt.
A button-down shirt itself does most of the work of making you look more professional. Any colored button-down shirt can be chosen and worn with a mid-length formal skirt. Mid-length is preferred because it is neither too short nor too long, making it appropriate to wear in an interview. It should not be too revealing. Otherwise, it can put the interviewer in an awkward position. Any solid color shirt with a complementary solid color skirt is most common but wearing a striped shirt with a skirt is also in trend nowadays. Just be sure that the combination does not look extravagant or too much. Another important point to be noted is that both the shirt and skirt should not be too tight.
Button-down shirt with formal trousers/pants.
Formal trousers/pants are so much better than wearing jeans to an interview. Make sure pants have the right amount of 'fit.' They should be comfortable and not too tight. If the shirt or trouser is too tight or uncomfortable, it will affect how the interviewer will perceive you and your body language and how you act in front of the interviewer.
Wearing a mid-length dress.
Dresses can never go out of fashion. We all know the famous 'Little Black Dress,' only the difference is that it should not be short if you are going for a job interview. Just remember to wear dresses that are neutral in color and try not to be too revealing. It is not suggested to avoid patterns and such designs, but the only main idea is to remain 'simple.'
Adding a blazer to the above-mentioned looks.
Wearing a well-fitted blazer with either of the above-mentioned outfit combinations will give the outfit a complete and clean look. One advantage of wearing a blazer is that it can go with both skirts and pants.
Adding stockings to the outfit. 
Stockings can also be worn beneath the formal skirt. The thing to be kept in mind is to avoid loud/bright-colored stockings like Pink, Red, etc., and going for more subtle ones like Black or Nude. Wearing nude or skin-toned stockings are mostly preferred. 
Adding a scarf as an accessor.
Wearing a scarf as a statement accessory can take your outfit to a whole different level. For a teenager (some of them), it becomes important to be trendy, and wearing a scarf will do that and give an edge to your look.
Outfit Ideas for Teenage Boys to go to a Job Interview:
Understandably, boys do not have a wide range of options for clothing and stuff like that, but that does not mean they have to be monotonous every time. Here are some outfit ideas that will help you boys dress up properly for a job interview and look chic and up-to-date.
Formal shirt with trousers.
Any neutral or subtle colored formal shirt coordinated with trousers is the best option for a job interview. 
Suit.
As a teenager, wearing a suit can be a little too much, but some professions demand that level of formality, and so you can wear a well-coordinated suit, and you are ready to go. It is essential to coordinate the shirt, pants, and blazer, especially if you believe in 'mixing-and-matching.
Adding a belt to your outfit.
Even if you do not wear a belt usually and do not need it, it can be added to your outfit just as an accessory. It does not feel like it would make any difference, but it makes your look more organized.
Can I wear heels for a job interview?
This is a common question among girls if they can wear heels to a job interview and, if yes, then heels of what height are appropriate? We cannot generalize that all teenage girls wear high-heeled footwear or have some heels. Some prefer flats over heels. But when we look at it from the perspective of going for a job interview, wearing high-heels or heels above 3 inches can be called inappropriate. Even flats are fine for an interview. There is no obligation as such on how your footwear should be, but one thing to be kept in mind is that it should not be over the top and be simple, and the heels should be less than 3 inches. 
How much should I accessorize?
Accessorizing the whole look is as important as keeping it simple. There should be a balance between the two. Never accessorize too much. It should not look outrageous and loud. Wearing a watch is a good accessory that can be added instead of a bracelet. Bracelets can also be worn, just that they should be 'simple.' For that matter, as we have already talked about before, a tie or scarf does justice to your look. An office bag can also make your look more professional. A bag will always be useful and come in handy when it comes to going for a job interview because you will have to keep your documents and other interview-related papers in it ultimately. 
How important is my hair in making my look complete?
As we enter the new age (the so-called "Gen-Z"), more and more teenagers are going for non-conventional haircuts and hairstyles, not thinking about what others would think about them is nothing wrong with it. The only important thing that should be remembered is that however you style your hair, I should coordinate well with what you wear and be clean, well-kept, and simple. How you style, your hair plays a big role in deciding how your outfit will come out altogether. 
Other Important Things to be Kept in Mind:
Remember, every part of your outfit must be well-coordinated. Just pairing a random shirt and a formal bottom will not suffice but try imagining your whole look after pairing things and make sure it comes out as organized.


Dress accordingly. What you wear will make a great amount of impact on the interviewer. It is the first thing which they notice and judge you according to that. So, you do not need to wear to become somebody else but dress up in a way that helps to showcase who you are. It should be a reflection of your personality.


Always try to wear neutral colors, which will make your outfit look more professional and subtle.


Never wear revealing clothes like crop tops, ripped jeans, or any tight-fit clothing for that matter. 


If you plan on wearing flats, never go for slippers or sports shoes. 


Make sure what you wear for the job interview is washed properly and well-ironed.


If you are applying make-up, do it in a decent amount and not too much. Bright colored lipsticks, eye shadows, etc., should be preferably avoided. 


As we have been stressing in the article from the beginning, the main thing to remember is to keep everything simple.
Also read What to Wear to An Interview at McDonald's?
What to wear to a job interview as a teenager?