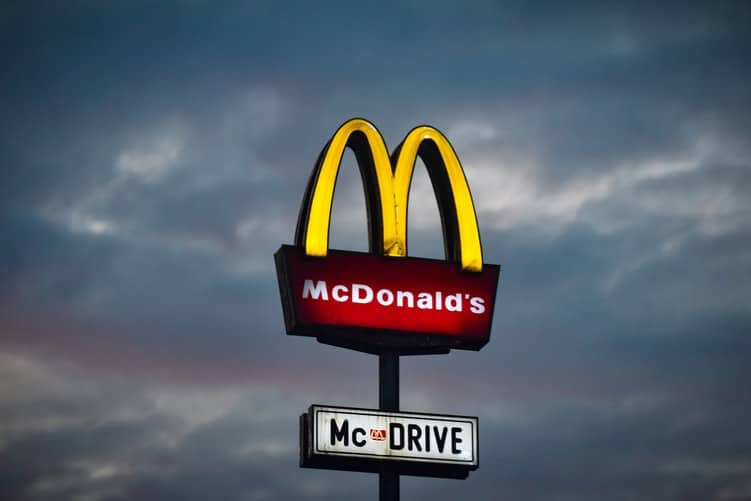 Do you want to know what to wear to McDonald's for an interview? Dress for success. It's that simple – be neat and respectable. That is my final answer. Hold on. What do I mean? Let's do a quick recap, shall we?
McDonalds is the largest quick-service restaurant chain with more than forty thousand outlets all over the world. It offers a drive-through service and this service alone accounts for about three-quarters of all the sales in the United States. Their menu consists of healthy meals like salad, fresh fruits, apple juice, orange juice, yoghurts, and snack wraps. The quick-service restaurant also offers French fries, shakes, soft drinks, desserts, cheeseburgers, hamburgers, and breakfast items. 
I know you must have searched for the McDonalds outlet you want to work with and applied either online or in person. If the outlet is a franchised store, your application would go to the manager or the owner but if you apply to a corporate store, your application would go to McDonalds Human Resources.  Undoubtedly, the store manager of the outlet would call you if he feels you are suitable for the job otherwise, the call might be from the regional manager. I am sure you must have received a call to interview from either of these managers and now would be a good time to congratulate you. 
You are a step closer to landing a job at McDonalds.  
You have made it this far and it looks like your interview is just around the corner but then, you need to prepare for your appearance ahead. Fine, you know it is a restaurant – a place people love to relax and satisfy their taste buds, but you also know it is an interview spot for your potential job.  To ensure you put your best foot forward in looks, I'll advise you on what to wear to the interview. I will also tell you some of the things you shouldn't wear and finally, a few interview tips. 
What Should You Wear To Your McDonalds Interview?
Remember your graduation day from college, you must have been so excited about the day. Without doubts, I am certain you spent quality time trying to figure out what to wear that will be so perfect and comfy for the day. The same thing applies here. 
For an interview and, of course, many corporate interviews, you are immediately judged by what you wear. Though McDonalds might be a bit lenient when it comes to your entire physical appearance, I must tell you it might count for or against you depending on the overall interview and performances of other candidates. 
Having a good application, a perfect resume, and a stellar cover letter will not cut it if you are not presentable and neat. In fact, you might not be able to present your case or end up playing down your chances of getting the job. 
So, for you to be addressed the way you're dressed, these eye-opening tips will narrow down your options and help you pick the right outfit.
Your Choice Of What To Wear Is Not Rocket Science But It Should Satisfy All These Conditions:
You must look clean: I know you do not need to be a genius to figure this out, but I'll include it all the same. Make sure that everything you will be putting on from top to bottom is clean. You will need to iron your clothes, polish your shoes, clean your belt, comb your hair, trim your long fingernails, and do other necessary things that will make you sparkling and spotless.  Your hair must be neat. A low-cut hairstyle or its variants is preferred for men with little or no facial hair, depending on your country's rules. As a lady, keep your hair out of your face, pack it neatly to the back or wear it short. I don't think I should tell you that fluorescent dyed hair, Mohawk, and other outrageous hairstyles are no-nos.
Dress for the position: To be candid, you can wear numerous combinations of clothes to McDonald's interview. However, the bottom line is that these combinations should look like the role you will eventually play. Your mode of dressing should depend on what position you are applying for.  Are you applying for a managerial role? If yes, wear a very nice white shirt plus cool blue pants to match. A three-piece suit wouldn't be a bad idea too. On the other hand, if you work as a server, runner or busser, you might not need to wear a tie. Your dressing should fall somewhere between casual and corporate.
Wear dark-colored trousers: I have been in the quick-service restaurant business for close to two decades, and I can tell you that many people with different dressing choices have been employed repeatedly. This ranged from someone wearing a pair of jeans or Chinos to another person in a full suit. I know you expect a direct answer for this but, sorry to disappoint you, there is no one-size-fits-all. The most appropriate is black, and other examples of dark-colored trousers you can use are navy blue, dark tar, grey, beige, charcoal, and cream.
Use a colored shirt or a good blouse: Instead of wearing a tee-shirt, you should wear a comfortable shirt as a male or a blouse as a female. Bright colors are amazing and attractive to many interviewers, so you shouldn't miss this opportunity. Examples of colors you could wear include light pink, light blue, peach, red, blue striped, blue plaid, orange, light green, turquoise blue, etc.
Wear shoes with a good grip: Don't wear those fine sneakers, flip flops, or any other non-corporate shoes. As a female, your heels should be moderate too. Color-wise, your shoes should be black or bran with a matching belt for a male or a matching bag for a female. 
A touch of McDonald's: Well, this is not compulsory, but it can give you a competitive edge over other applicants to be interviewed. This might also impress anyone who catches a glance at your McDonalds brooch or cufflinks. Having the McDonalds brand on you is absolutely exploratory to try. Nothing excessive, though.
Wear a smile: Your dressing will look incomplete without a good facial expression. A smile is a sure proof of confidence, positivity, poise, and good posture. Ensure you also have a sound sleep before your interview day to keep your eyes bright and sharp. Your smile is good for both your mental health and physical appearance. Bonus – Fragrances and colognes will announce your presence as soon as you step into the interview room. A good choice of perfume such as 'Tom Ford Noir' and 'Jo Malone London Huntsman' will turn heads. Just ensure you apply moderately to complement your dressing. A mild deodorant that keeps sweat away would also add to your general deportment.
Conclusion:
To sum up, you might not need to wear a suit, depending on your role, and you really don't need to wear a flashy tux or a distracting blazer that will make you look like a clown. Go there looking moderate, comfortable, and ready for your appointment letter. Hey, don't forget to arrive at your interview location early, as this will allow you to settle down and feel less anxious before the talk. 
All the best with your interview at McDonalds! 
Also read Who Is Marilyn Kroc?
What to Wear to An Interview at McDonald's?