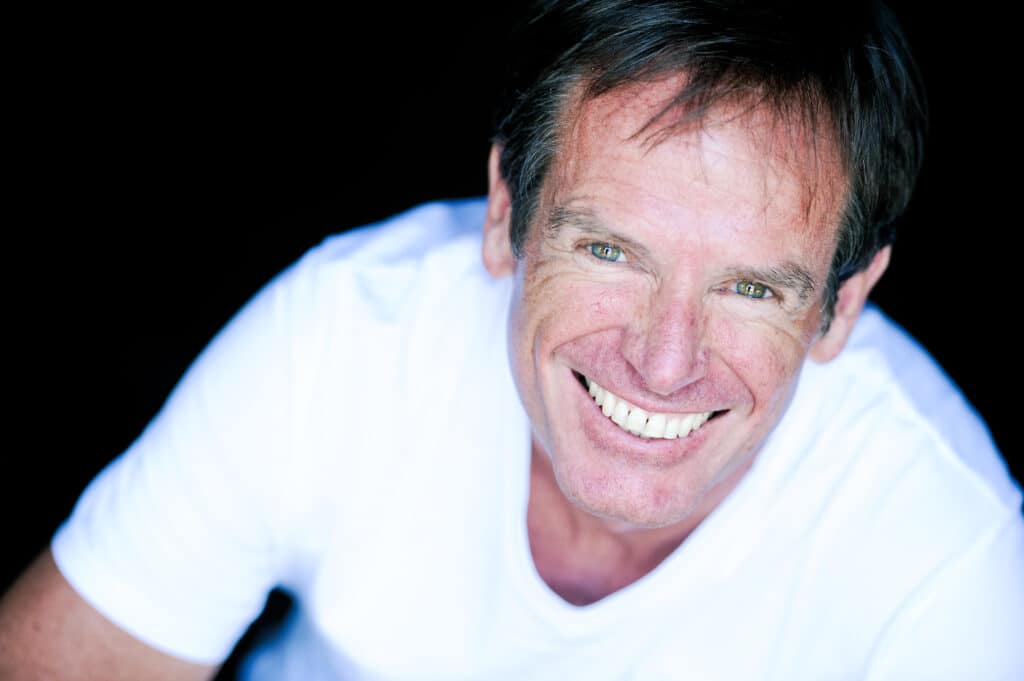 Growing up in Prieska on the banks of the mighty Orange River in the Karoo. I qualified as a chartered accountant after school. Still, I soon realized that is not the career I want to pursue, as I was not passionate about effectively marking other companies' books.  It, however, allowed me as an accountant to be exposed to the media world, which was super exciting for me.  I found a sector where I could deploy my skills in conjunction with an entrepreneurial spirit and bring it all together at the start of the process, rather than getting involved, being a scorekeeper.  20 years later, I still love every day, getting to understand clients' businesses and how marketing can grow them and make them successful.  I've met great people, brilliant individuals and partnered with people that became some of my best friends.  In my mind, marketing opportunities today are accessible to every business through digital and one of the great game-changers.
How I end up in the Media World?
It all started in a small town called Prieska, where I was born and raised on the banks of the mighty Orange River, with a younger brother and sister as siblings.  I was privileged to be raised by a mom and dad who pushed me hard to perform at all life levels in a very stable upbringing environment. 
It was fortunate that I was born into a family of business, with my dad being the 3rd generation owner of a men's clothing store.  His grandfather started after the war as a tailor, and over the years to come, it transformed into a small retail store.  None of my parents received a post-school education, and both of them ended up in jobs where on-the-job training was part and parcel of the opportunity.  My mom a nurse, and my dad a bank clerk before he bought over his dad's business.  Integrity and a strong work ethic was the example they set, and to today, I believe those are the ingredients to success.
So I was the first sibling ever allowed to obtain a university degree, and I went to the University of the Free State at the time to qualify as a chartered accountant.  As a full-time student, there was enough time for some students fun and to study at the same time.  I got the fun side right but had to put in long hours when it mattered to make sure I passed my degree within the 3 year period.  When I studied on a student loan, but there was an incentive if you perform well, the University refunded your fees, so I tried to limit the debt I incurred at the time for studies, knowing I had to repay it at some stage.
After my degree and because I was tired of not having money and I started my first formal job as an article clerk at a local auditing firm, part-time studying was the order of the day, and it was 2 hard years for me, juggling work, friends, and studying before I qualified as a chartered accountant.  Having already gained practical experience, I realized I don't want to remain in the profession and would rather gain business experience.  An opportunity presented itself to one of my clients, a pharmaceutical giant at the time, and they joined them in the role of a financial manager at one of their distribution centers.  It was a steep learning curve, being on the other side of the desk, but I worked with brilliant minds, and the group was run well from a financial control perspective, which equipped me to gain valuable experience.  I really enjoyed the space and the opportunities presented to me to learn. 
I was promoted from there to become the branch manager, which allowed me to gain more general management experience outside finance.  Again I learned a lot, worked extremely hard, and for the first time in my life, outside working as a school kid in my dad's store, being exposed to client relationships and the value of that aspect in ensuring top-line growth.  I've really enjoyed this aspect and realized more I wouldn't be able to end up behind a desk as a scorekeeper in a financial role again.
The business was running smoothly, and I felt I've learned what I could after a few years, and it was time to move on and learn more whilst gaining experience.  My next stop was a smaller family manufacturing business, where I've been employed as a general manager.  Soon on my arrival, I realized the business had been hampered due to outdated equipment and cash flow problems.  Some of it is a result of the family perhaps living beyond their income generation ability.  This was a great lesson for me, how you should re-invest most of your capital back into the business, and your lifestyle should be the second priority in the early years of any business.  The 2 year period within this business was valuable as it exposed me to another industry, and again I gained valuable experience.
So the next stop was back to corporate, but this time in Johannesburg.  Again I was exposed to brilliant minds and could learn a lot more in another industry at the time.  As this business was more retail orientated, I've learned about branch networks, landlords, remote management of staff, having regional and provincial leadership in place to manage the branch network, and the brand strategy.  I met some amazing people, made friends, and love the challenge.  I had the opportunity to go through a buy-out at the time, got promoted internally, and life was good.
After a few years at this corporate, I got approached by the man, now my partner and whom I've been working with for the last 20 years. He exposed me to the media world, broaden my horizons, allowed my entrepreneurial spirit and love for the business to prosper into the world of media.  We've developed together some amazing media solutions grew strong relationships within the industry, and allowed many people to grow with us through the highs and lows of an SMME within SA.  But no regrets on my side.
In terms of my advice for younger job entrants, the following 10 points I think made a big difference in my life.
Ensure you obtain a formal qualification but never stop learning informally, read, read, read, listen, listen, listen to as much info you can gather around the industry you are operating in and within the field you are deploying your skills.
If you don't understand something, don't be afraid to ask and tap into the more experienced and brilliant minds around you.
Respect people with more knowledge than you and learn from them.  Try and spend time with them within and outside the work environment.
When you get into a work environment, you need to make an impression. 
Network and build relevant relationships.  A lot of this takes place outside work hours, but it is a huge game-changer.  The stronger your human network, the better your chance of success, as people deal with people.
If you can sell something, you will never be without a job or an income.  Make sure you can sell yourself, your product, and your expertise.
Live within your means, and don't let your financial/debt situation take your eye off the ball and your work and distract you from remaining focussed.   The work environment is highly competitive today. You want to be in the top 10% as that is where the winners are, and the main difference between the top 10% and the next 20% is consistency and a lot of times younger folk get distracted, as a result of their personal affairs, be that finance or relationships.  You cannot afford to compete with someone, only being focussed for 10 out of 12 months, whilst they are at it 12/12 months.
Align your family plans with your career in terms of marriage, kids, and lifestyle, they have a huge impact on your ability to perform, and hence you need to plan accordingly.  But a large part of your career is invested in providing for them in various ways, and having their support behind you makes a huge difference. 
Lastly, have fun, make sure you cherish the process to build relationships, acquire skills, work through success and failure, and become a better and more experienced you.
In terms of the last word, around how you can make an impression, use Linkedin to position yourself as a thought leader and engage with other professionals.  It is a compelling channel to stand out from the clutter.
Also read "Be yourself, and always stay true to your values" says Anne Gretland, CEO of FotoWare
How I end up in the Media World?