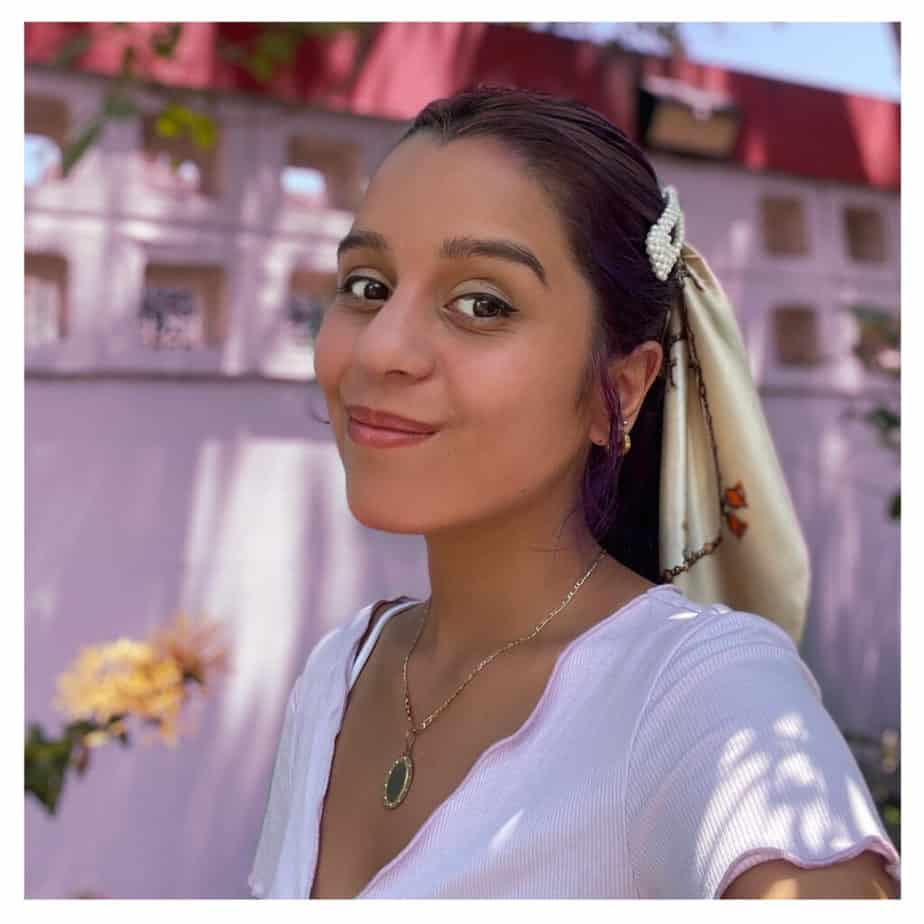 Angelica Agelviz is a Story Artist, Art Director, and 2D Animator from Rio Grande, Puerto Rico, though currently living in Rochester, New York. She graduated from Rochester Institute of Technology in 2019 with an MFA in Film & Animation. As a Story Artist, she's worked on TV productions for studios like Syfy (Magical Girl Friendship Squad) and Nickelodeon (Spongebob Squarepants). As a 2D animator, she's done work for MTV (Greatest Party Story Ever), Disney (Spiderman: Far From Home), and Adult Swim (FLCL Progressive and Alternative IDs), among other small-scale and international commercial projects. Her most recent storyboard work was on an independent film directed by Kris Merc, Nuevo Rico, which won Best Animated Short 2021 at SXSW.
How did I Become a Story Artist, Art Director, and 2D Animator?
How was your University time?
My time at Rochester Institute of Technology getting my MFA really provided *structure* to my learning. Previously I tried the whole "self-taught animator" route, but there's nothing quite like learning in a classroom environment with live feedback! It gets your blood going and your imagination flying. Working in the labs with peers and participating in events also helped strengthen my team dynamics and skills – almost like working in a real studio!
Why did you choose a career in this field?
I'd already fulfilled prior career goals in my early 20s, working as a graphic designer for a marketing company and a comic artist for the local newspaper; this was just another fun thing to try, and it conveniently fused both worlds. Working as a storyboard artist, I basically still make comics; somebody else puts them on a screen for me via animation's magic!
What was your first job or nuggets from jobs you had that helped you get to where you are today?
Be a "Yes" person. My first job was with Adult Swim (Animation Studio), doing three animated shorts. In my first year of RIT, I was working at a Michaels Craft Store part-time and TAing at school, with ZERO actual animation knowledge, haha! But I put my insecurities aside and dove in headfirst. I spent many nights cramming and learning what was needed for the job and miraculously emerged out the other side successfully (albeit sleep-deprived). It was scary getting my first experience with a big studio and by myself – lots of responsibility. But you have to say YES, not only to others but to yourself. Yes is powerful.
How did you prepare for the interview?
I've never had an interview, haha. All the studios I've worked with – from Disney, Nickelodeon, MTV, SYFY – have been referrals. They looked at my portfolio, thought it was a good fit for specific projects, and hired me. I only ever met my employers on the first day of the job. So do what you love best, do it professionally, and there's someone out there who will think your work is exactly what they need.
Can you provide some book recommendations?
As a storyboard and comic artist, I am a massive fan of Will Eisner's "Graphic Storytelling and Visual Narrative"! A must-read for all animators; your storytelling skills will soar! I've read it every year since 2010, and I still learn something new each time!
Things are changing very fast in the industry; how do you keep yourself updated. Please list techniques or newsletters, podcasts, events, etc.
Social media has definitely facilitated how you can stay updated with animation news worldwide. I follow Cartoon Brew and Catsuka on Twitter/Instagram (along with a slew of studios) to see the latest shorts and films. I've joined several discords and Facebook animation groups from my own home country (Puerto Rico) to support my community. The industry may shift, but the people and love remain constant.
Any advice about CVs?
Make it short and K.I.S.S. = keep it simple, sugar.
Advice for someone looking for a job?
APPLY, APPLY, APPLY. Even if you think you're not good enough. The studios don't know that, so you have nothing to lose. LinkedIn Recruiters are good contacts. Stalk your top six dream studios online and gear your portfolios to them. INTERACT with them when possible (posts, contests, tweets, videos, etc.). And when they post jobs on their website, APPLY. They'll notice eventually (or put a restraining order. It's a gamble).
Why do you think you were selected among other candidates?
This answer changes with every job and studio. It all boils down to: be personable, be positive and be yourself.
Lessons from jobs that you couldn't get. It's not personal.
I've gotten jobs where I saw the portfolio of other candidates, and in my eyes, they were more qualified/skilled/whatever other adjective artist uses to put themselves down. It boils down to what the production leader or studio is looking for and nothing else. Sometimes in the game of Tag, you're It, and sometimes you're not. Sulk a bit and move on to the next thing.
Also read How I Became A Content Producer & Audiovisual Developer
How did I Become a Story Artist, Art Director, and 2D Animator?