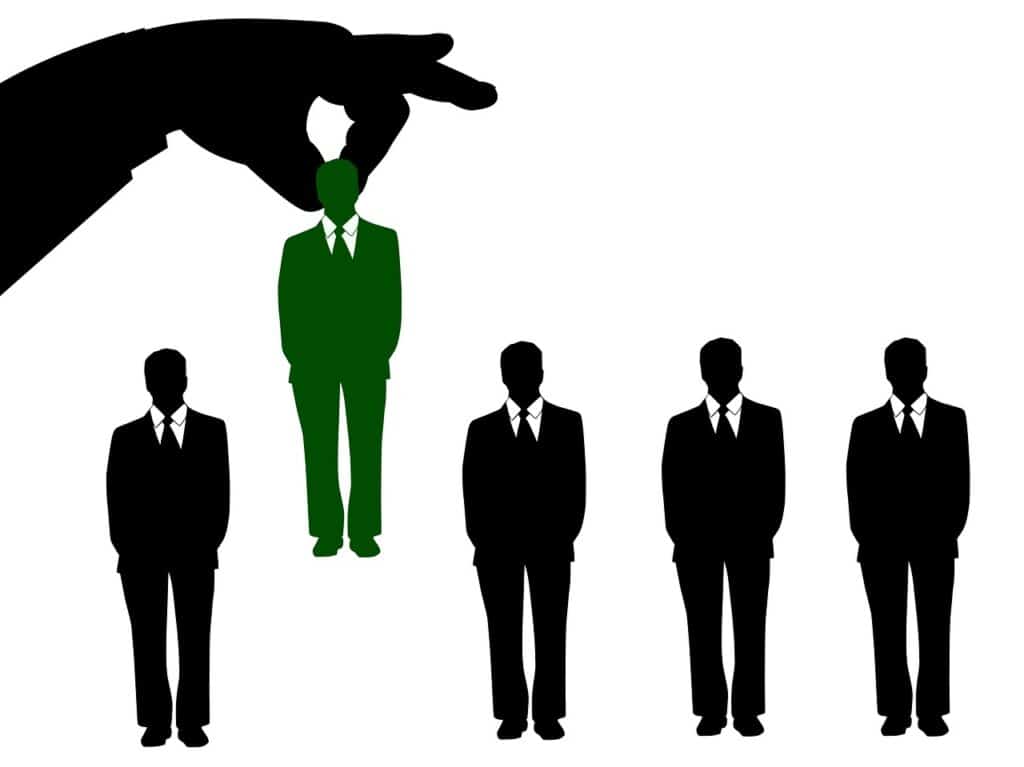 For almost any and every organization, employees are the most important assets they can have. Employees are the foundation of every organization as it's them who make it what it is – doing the actual work and shaping the organization's future. That's why recruiting the right candidates is one of the most crucial things organizations need to do. We will discuss External Recruitment Methods here.
OBJECTIVES:
Recruitment has many significant purposes which result in the success of the organization. It serves many important objectives as it enables the organization to:
analyze and determine the existing and upcoming needs of the company.
bring in new skills, ideas and expertise in various fields. 
increase organizational efficiency to meet the goals of the company.
create a pool of best candidates with reference to the required job profiles and vacancies.
renew the workforce with new, skilled and qualified candidates who turns out to be assets for the company.
Recruitment, though a necessary step, is quite costly and a time-consuming process. As a result, many companies avoid engaging in the recruitment process in the company's initial years and rather outsource the task to the recruitment agencies. In this manner, the organizations can focus on their core business activities.
Measuring Results:
There are various criteria for measuring the outcomes of the recruitment process. These criteria can be used to analyze and determine the organization's needs based on which recruitment can be done.
Hiring Source- refers to the sources used for the recruitment of the employees.
Cost per hire- refers to the cost of hiring an employee
Quality of hire- refers to the efficiency and effectiveness of the hired employee, determined through his/her performance and output results.
Time- refers to the total time required in the entire hiring process.
Turnover rate- refers to the ratio of the number of terminated employees or left the job to the total number of employees in an organization.
Types Of External Recruitment Methods:
There are two types of Recruitment: External Recruitment and Internal Recruitment. Organizations and companies widely use both types of recruitment for hiring the best candidates for the required job vacancies. Each type has different methods, from which the most suitable method is opted by an organization for the recruitment process. External and Internal Recruitment have their own lists of advantages and disadvantages. 
In this article, we would look at the meaning, pros and cons and the various methods of External Recruitment. 
EXTERNAL RECRUITMENT: In simple words, it refers to the process of recruiting employees from outside the organization. A pool of qualified candidates is created through the various methods of external recruitment, and the best candidates are selected from them. This method of recruitment is a widely preferred method for most organizations to hire skilled and quality candidates. But everything has its own merits and demerits and External Recruitment has its own. Let's have a look at the pros and cons of this method of recruitment.
Advantages:
Wider choice of candidates to choose from- The biggest advantage of external recruitment is the wider and bigger choice of candidates it provides to choose the best employee from. Internal Recruitment, on the other hand, which refers to the recruitment of a candidate within the organization, limits the options to choose from.


New skills and Ideas- The recruitment of employees outside the organization promotes the inflow of newer ideas, skills, and talents. On the other hand, internal recruitment restricts the admission of new employees who could be a source of exceptional qualities and abilities. The combination of new ideas from new employees and the immense experience of the old employees could do wonders in the progress and success of the organization.


Lacks internal politics- Internal politics can be a huge disrupting factor in the efficiency of the organization. Though promotions, transfers, and appreciation rewards are given to encourage the employees in the organization, it can lead to tensions and unnecessary office drama. External Recruitment overcomes all these complications as every employee is recruited only based on his/her talent, skills, and efficiency.


Organization's promotion and branding- External Recruitment helps in the promotion and advertising as it establishes a brand image of the organization. People eventually perceive the organization as a brand that hires and recruits qualified, skilled and talented candidates. This could be advantageous for the company.
Disadvantages:
Time-consuming and technical process- External Recruitment, when compared with Internal Recruitment, could be a very hectic, time taking and technical process. Internal Recruitment can be a straightforward and quick method as it involves interdepartmental transfers, promotions, etc., which hardly takes any time and effort. Recruitment from outside the organization involves many steps and formalities, which eventually makes it a complicated procedure.


Costly method- External Recruitment process could be expensive simultaneously as it involves many steps such as payment to the Advertisement agencies, HRs, and other expenses such as printing posters, forms, organizing interviews, etc. On the other hand, Internal
Recruitment doesn't involve any such costs and expenses, making it a feasible option.


The risk involved- External Recruitment always involves some amount of risk because no guarantee hired employee will adjust to the organization's culture and working environment soon. He/she might take enough time to get familiar with the organization's objectives or, in the worst scenario, doesn't get familiar and comfortable at all even after spending considerable time.
External Recruitment Methods:
There are various External Recruitment methods which can be opted for recruitment of employees. Organizations and companies after analyzing the measuring results, can determine their requirements and select the best suitable recruitment method. Following are the various External Recruitment Methods:
Advertising: Refers to the recruitment method in which job vacancies and requirements are delivered through advertisements on various media platforms, either online or offline. Some of these platforms are:



Social Media- Social media has emerged as a potent and effective tool in recent years. Most of the youths today are highly active in these platforms, and hence not using them directly means missing out on a large source of prospective candidates. Various platforms such as Facebook, Instagram, Twitter, etc., can be an excellent platform for hiring highly skilled and talented young employees. All the necessary details, such as current job vacancies, required skills, and qualities, could be listed for reference for the candidates. Attractive job campaigns, effective hashtags, sponsoring advertisements, etc., are some ways that could fetch some highly qualified candidates. Social media and the Internet, when used efficiently, could turn out to be the best yet inexpensive source of recruitment. 

Websites- Many job candidates keep checking job vacancies on the websites of renowned organizations. Putting necessary job details and required qualifications could help in creating a pool of interested candidates for recruitment. Most of the candidates today expect some information regarding the work experience available on the sites. Hence, maintaining a page on the organization's website where people can get all the necessary details about the career opportunities is a must.

Job Boards- Refers to the various websites used by the employers to advertise the job vacancies, qualifications, etc. Prospective candidates can use job boards for job hunting. Some popular job board sites are Careerjet, Glassdoor, Indeed, Linkedin, Ladders, etc., to name a few.  Targeted and paid advertising for job vacancies is also a good option. Employers can create a pool of prospective candidates based on criterions such as location, job title, etc., and can have ad messages appear on the websites or news feeds. This would direct the interested candidates to the organization's website or any other recruitment site.

Radio, TVs, and Newspapers- Even in the Internet era, these three modes of communication are still very prevalent among the people. Advertising in these three media platforms could be very effective as it is widely used by the people and would create a large pool of prospective candidates.


Employment Agencies: Agencies, either government-based or private firms, are preferable for job seekers. These agencies have databases of the prospective candidates and various organizations, making it a popular choice for employees and employers. 



Employment Exchange- It's a government office that provides employment assistance to job seekers. The registered candidates get sponsored by employers with job vacancies based on their qualifications and experiences. It acts as a mediator between the job seeker and job provider and assists in fulfilling the needs of both.

Management Consultants- These are mostly private firms that act as a mediator between the recruiter and recruit. They collect all the qualification details of the candidates and provide them to organizations and companies looking for employees.



Referrals and recommendations: Employee referrals are basically a combination of both internal and external recruitment. Organizations encourage the existing staff to refer to the prospective candidates. This is an effective method as it attracts loyal, productive, and trustworthy employees. Existing staff can spread the job vacancies to their friends, family members, acquaintances, etc. The employees can be rewarded with cash bonuses, prizes, etc., to encourage them. This recruitment method can be costly and time-saving and could guarantee the recruitment of the best candidates.


Boomerang Employees- Employees who leave their job in an organization on good terms, are called boomerang employees. Hiring past employees could be a perfect option as these employees are very well familiar with the organizational objectives, culture, and work environment. At the same time, organizations can prevent themselves from hiring bad employees as rehiring would bring in employees whose abilities and skills are known to the organization. This is a cost and time-saving recruitment method. 


Educational Institutions and Campus Placements: Educational institutions such as schools, colleges, and universities could be a good source of young candidates. This would ensure an inflow of newer ideas, skills, and talents in the organization. The recent and young graduates could also prove highly beneficial for the organization as they are more effective, efficient, and productive. Students and graduates can be recruited in the following ways-



Internship programs- Offering internships and apprenticeships are a good option for selecting temporary employees. This would help assess the qualities and skills of interns who could be later hired as permanent employees in the organization.

Campus bulletin boards- Bulletin boards could notify the interested candidates for applying for jobs in the organizations and get hands-on experience.

Conducting workshops and training sessions- Organizing workshops and training sessions could be an interesting method of attracting prospective students and graduates to work with the organization. Workshops lead to creating a pool of interested students in a particular subject which would necessitate easier hiring.


Recruitment agencies- The recruitment of the employees, could be outsourced to the recruitment agencies. This could be a great help and relief to the organizations in their initial stages. Instead of engaging themselves in the hectic recruitment process, they could focus on their core business activities.


Professional organizations- When the organization needs to fill a vacant job of higher position, they can contact and take help from the professional organizations. These could be an excellent source of professional and highly skilled candidates. Organizations can collaborate with these professional firms who can aid them in the recruitment process.


Talent pool databases- As the name suggests, these can prove to be databases of talents. An organization should always maintain a database of applicants and candidates who were not hired in the earlier recruitments but were suitable for the job positions. Most recruitments are done for less minimal vacant positions, due to which many good candidates are not provided with a chance. Hence, referring to the databases could save time, effort, and expenses.


Direct recruitment- Consists of various recruitment methods that involve direct contact with prospective candidates for vacant positions. This method could be used to fill the job positions which require highly skilled employees and at the same time to hire laborers and daily wage workers.



Direct sourcing- Refers to the method in which direct contacts are made with the prospective candidates via telephone, emails, or social media when recruiting a highly skilled candidate. When recruiting unskilled and wage laborers, they could be directly contacted in a marketplace and specified about the job to be done.

Workplace recruiting- Refers to the method in which potential candidates are targeted at their workplace. They are often contacted casually at their workplaces, parking lots, business meet-ups, etc., to determine their interests and abilities.

Customer recruiting- Refers to the method in which potential customers, contractors, or even collaborators are directly contacted to work with the organization.



Job Fairs-During the time of the pandemic, online and virtual hiring options facilitate the continuation of the recruitment process. One such excellent option is Job fair which used to be organized physically earlier but with technological advancements, are organized in an online and virtual mode. It is a networking event where various organizations and companies can search for prospective job candidates.  
Thus, these are some external recruitment methods that can be used by organizations and companies for carrying out the recruitment process.
Also read  How to Become an Executive Search Consultant?
External Recruitment Methods – Advantages and Disadvantages