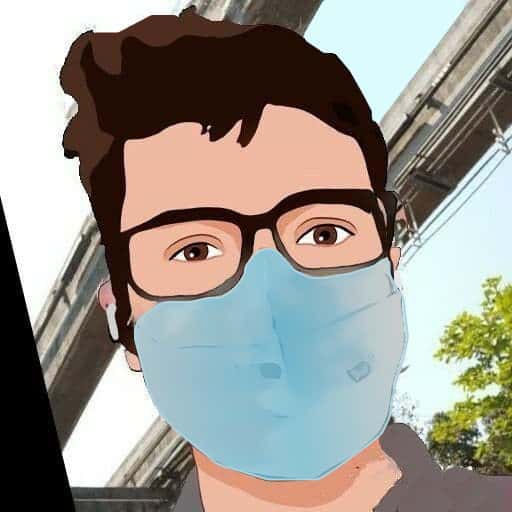 Six Domains In Your Life – Shubham Saxena is an entrepreneur in the fintech and advertising space. He is a co-founder & CEO at AQubitas. As an ex-corporate banker, he has extensive experience in debt financing of mid-size companies. DeFi, payments, macroeconomics, and tech products, especially open-source projects, intrigues him.
"What are you really doing with your career?" my friend said after I abruptly quit my well-paying corporate banking job in February of 2020, amidst the global pandemic with nothing in hand but ambiguous vision with some hope. I wasn't unhappy, just not happy with my job. So what made me do that? I had this nagging simple but profound thought for quite a long time- the biggest fear is the fear of the unknown. Even a small willful exposure to such fears clears them once for all. You think you don't understand finance. Sit tight and read basic finance books for just a week. It won't bother you for the rest of your life. 
Six Domains In Your Life To Explore
Start-ups are a fascinating journey. I was willing to experience one. Now and then, we get to hear from a range of people about their million-dollar business ideas. But the execution of such ideas even by the most intelligent people is deficient. So why do even the most brilliant of us refrain from executing their ideas? A co-founder of a full-fledged start-up needs to have above-average knowledge of these six exhaustive domains. These six domains are design, technology, marketing, finance, legal and human nature. Meaning, if you aspire to be an entrepreneur, then be the jack of these six domains. Never fear them. Having a decent knowledge of these domains won't necessarily make you a good entrepreneur, but it will give you great perspectives in perceiving things way better. That's underrated leverage. 
Next six months, I found myself reading many books, listening to podcasts, scrolling Twitter, blogs, and talking to people on these subjects. 100 Things Every Designer Needs to Know About People, by Susan Weinschenk and Emotional Design by Don Norman are great books on design. A good understanding of design enhances your visualization. Your product idea can only be as good as your visualization. I don't even know how to print "Hello world" in any of the coding languages, but I took technical interviews for hiring at IIT Bombay (India's top engineering college) for the role of developer. I taught myself about the basics of these several languages and the nitty-gritty of processes over several months to negotiate terms with the developers. Coming to finance, I cleared CFA Level 1 (PS: I'm not a finance undergrad). Legal is boring, but I sit tight, learn about patents, IPs, laws, etc. Now, I have a pending patent, incorporated a private limited, and confidence enough to negotiate a term sheet legal clauses with investors or save myself from mistakes causing legal troubles. 
Tesla calls itself a tech company instead of an automobile company. Technology gives you a great deal of leverage in anything you do. It's a suffix that makes all the difference. For finance, it's fintech for health, health tech, edutech, and so on for finance. I try to make sure I keep myself updated with these technologies. Scrolling through Hacker news has been a part of my daily routine. The last inevitable domain is understanding human nature, everyone keeps learning about it naturally over time, but some extraordinary effort can put you above most. I found Laws of Human Nature by Robert Greene (very long read!), Listen, and of course, Netflix is some good sources, to name a few. New knowledge builds on the existing knowledge. The brain has a filtering mechanism that filters out the things you have no prior understanding of. Pushing yourself a bit out of your comfort zone exploring new domains will definitely help you gain great perspectives. I have some fear of writing. Hence, this article.
Also read How I Became A Serial-Entrepreneur of Italian origin based in Thailand
Explore These Six Domains In Your Life