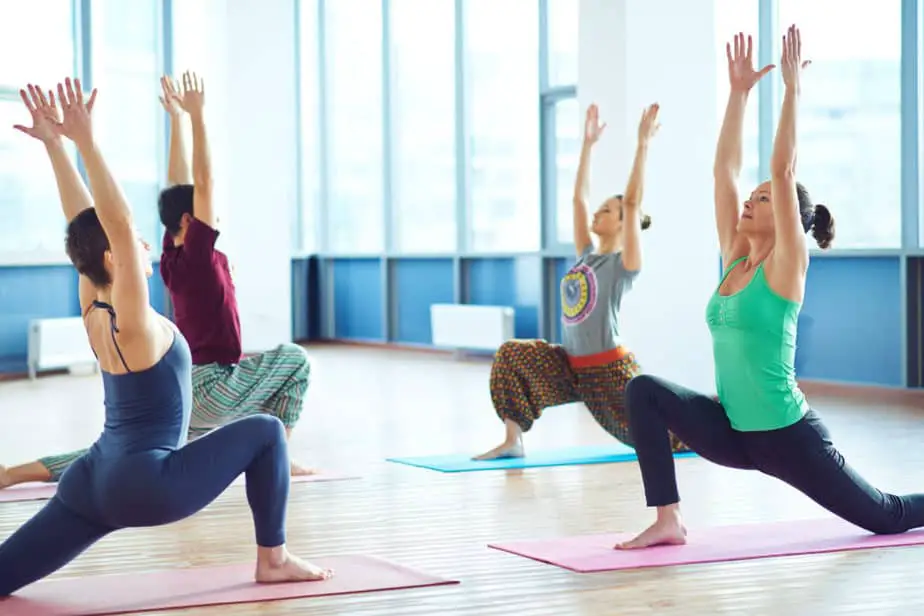 Nonprofit venture YMCA, also globally recognized as Young Men's Christian Association, operates health clubs all over the world with more than 2600 facilities in the US alone. Read more about YMCA fitness center careers.
YMCA offers a plethora of local career options to applicants through national chapters that provide outstanding job benefits and reasonable pay.
YMCA careers
During its inception in 1844, YMCA first started as a London-based organization, and then came to the United States in 1851. YMCA's early success fuelled by its goal-oriented volunteers contributed to the worldwide expansion of the company.
The company provides you the opportunity to apply for both ministerial services or administrative positions, with their headquarters based in Geneva.
There is a range of services offered by the YMCA in the United States, with the prime focus on charity and community service. Interested candidates can apply online or can walk in for lucrative positions in management, customer support, group instruction, and marketing. In the usual fitness facility, you'll find modern fitness club perks such as pools, spas, gym, and rooms designed for  Pilates, yoga, spinning, and other similar programs or classes. In addition, several sites conduct group outings including horse riding excursions, hayrides, and weekend or overnight camping trips.
Roles for entry-level applicants comprise youth counseling, lifeguarding, and site maintenance. Career-oriented professionals may opt for personal training, supervisory,  management jobs, or community service jobs.
YMCA Salary Information and Job Outlook 
If you're 18 or older, you'll have a good chance of finding the right job. YMCA can be the best place to start early and start better. Lifeguards and camp counselors at the chain of fitness centers may hire as young as15 years of age. Each role has its own set of hiring criteria, but the most common ones involve having a positive attitude and a strong moral compass.
Motivated workers frequently  encounter the following job vacancies:
Lifeguard
Available as seasonal jobs, full-time and part-time, the job demands CPR certifications, AED, First Aid, and graduating from Red Cross lifeguard training programs. Lifeguards can be employed as young as 15 in many facilities, but YMCA institutions may prefer applicants who are at least 17 years old. 
In addition to physical condition, recruiters are looking to hire candidates who are able to respond effectively to crises. Besides being able to take instruction and engage well in a team, applicants must also be able to work well on their own.
The only requirement is that you must have valid certifications accredited by a reputable organization. According to Payscale.com, lifeguards typically earn $1 to $2 per hour more than the min wage, depending on the industry. 
Fitness Center Attendant
They are also recognized as fitness attendants or personal trainers. They assist customers in accomplishing their health and fitness objectives and using fitness equipment effectively. 
Apart from that additional duties include answering queries about YMCA's fitness facilities and services and providing tours to potential members.
YMCA often sought friendly, self-starting, and energetic applicants for fitness attendant positions.
The job offers flexible working hours, as workers in the position typically make their own working schedules.
Applicants can use their  ACSM, AFAA, WITS, ACE, and NASM accreditations to meet the requirement of personal training certification.
Applicants must also be trained in First Aid and another relevant field for employment consideration. In most cases, fitness attendants are paid hourly depending on commissions, which are directly tied to their caseloads. 
Director
YMCA locations also employ program directors to supervise the business and guarantee customer satisfaction. The available opportunities include sports director, youth & teen director, aquatics director,  preschool program director, executive director, and plenty of other professional positions.
In order to get ahead as a director, you must have prior experience in the field you want to work in. A few directorial employment options need individuals to work in the field while other positions are more office-based and boast more stable working hours. 
Depending on your position and experience, salaries might vary from $20,000 to $60,000 a year.
Tips For Applying
It is a must for IMCA employees to champion strong family values. IMCA constantly looks for employees with a personal interest in giving back to society, inspiring and guiding youths, and fitness during the recruiting process. 
It's important for employees to emphasize the value of client satisfaction and the community spirit that each site promotes social intelligence and the willingness to serve the interests of others as a strong suit for employment consideration.
Employment Benefits Provided by YMCA
Part-time opportunities at YMCA provide decent wages, a flexible work schedule, and complimentary YMCA memberships and rebates on classes. Full-time employees enjoy free access to fitness facilities and other benefits such as 403(k) savings plans, 401(k) retirement plans as well as dental and medical insurance along with career development programs and employee assistance programs. YMCA also provides life insurance benefits for its permanent employees.
Application Status
When it comes to hiring, few local YMCA centers rely on third-party career sites. A confirmation email is usually sent to each candidate after uploading their cv and submitting the relevant information to the targeted website.
Wait times vary based on the positions and vacancies.
For entry-level positions, the wait time usually spans between a week or two while candidates applying for more intensive roles may have to wait several months to hear back. The hiring process can be expedited by personal visits, email, and phone calls. Applicants should wait at least a couple of days before ringing them to ensure the employers had enough time to go through your application. 
More Information on YMCA
In 1992, the YMCA launched a program to connect local youths and parents with YMCA centers. It's called "Healthy Kids Day" and offers free admission to area clubs.
A series of seminars and classes are offered to commemorate the day every year in April. Parents and children can take on different roles aimed to strengthen teamwork, social skills, and motor skills, in a fun and safe environment. In addition to bringing together thousands of people, "Healthy Kids Day" promotes community awareness about problems such as health and bullying.
YMCA Fitness Center careers-Benefits and salary