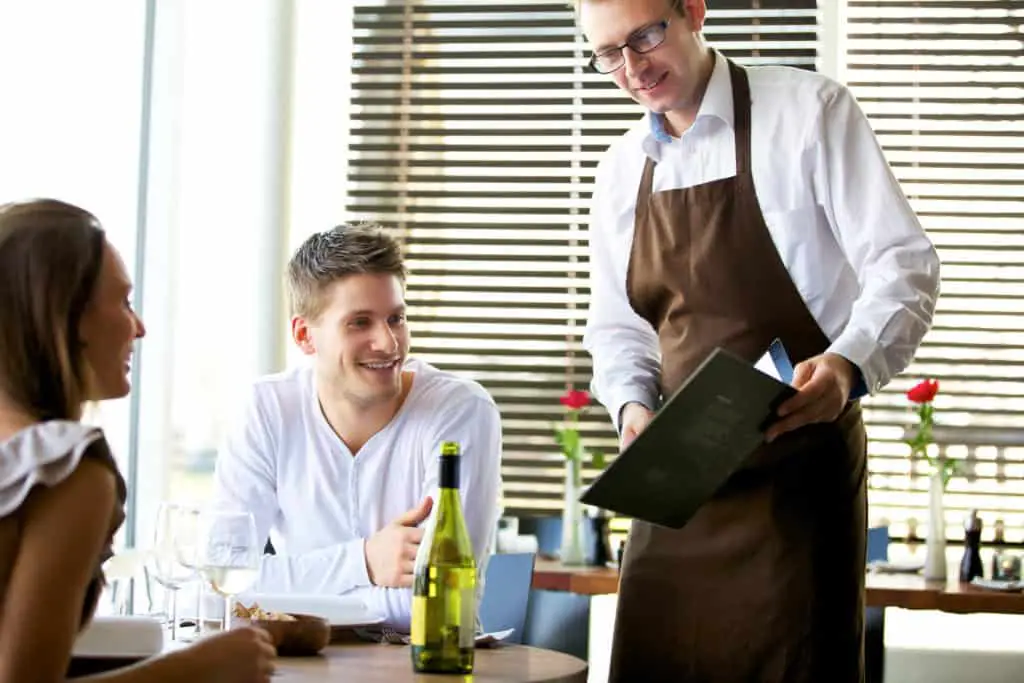 Who Owns Olive Garden? – Olive Garden is among America's most successful restaurant chains. They are particularly known for their Italian-American cuisines.  Olive Garden has around 900 locations globally and annual revenue of about $3.8 billion. Olive Garden is among the many restraint chains owned by Darden Restaurants. Based in Orlando, Florida, Darden Restaurants is one of the biggest names in the American food industry and has an annual revenue of about $7,807 million (2020). 
Darden Restaurants, Inc – Who Owns Olive Garden?
The parent company of Olive Garden and many more restaurant chains has its headquarters in Orlando, Florida. Darden owns two fine dining restaurant chains: The Capital Grille and Eddie V's Prime Seafood, along with six casual dining restaurant chains.  Olive Garden, Yard House, Longhorn Steakhouse being among the most popular of these restaurant chains. Darden possesses more than 1500 restaurant locations and employs approximately 150,000 people making it the world's biggest full-service restaurant corporation. 
Darden was originally owned by the Food industry giant General Mills, but the company became a separate unit in 1995. It's named after the founder of popular restaurant chain Red Lobster, William (Bill) Darden, a chain owned by Darden Restaurants until Red Lobster in 2014 was sold to Golden Gate Capital for 2.1 billion US dollars. 
Darden's Specialty Restaurant Groups:
Darden owns five specialty restaurants.
Eddie V's Prime Seafood: Eddie V's Prime Seafood is a fine dining Restaurant chain owned by Darden Restaurants Inc.  It was founded in Austin, Texas in the year 2000 by Guy Villavaso and Larry Foles and was later sold to Darden for $59 million. They serve premium seafood as their name suggests and are also known for their steak. They have about twenty-two locations (as of 2019) spread across Texas, California, Arizona, Florida, and Massachusetts.


The Capital Grille: The Capital Grille is an upscale fine dining American steakhouse that has locations in about twenty-five states, Mexico City, and also in the District of Columbia. Founded in Rhode Island in the year 1990 by Ned Grace, the restaurant has around sixty-two locations (as of 2021). It was originally owned by Rare Hospitality from 1990 to 2007, when it was procured by Darden Restaurants along with Rare Hospitality for $1.9 billion.  The Capital Burger, inspired by the Capital Grille, was also opened in D.C.,  in the year 2018. Later a second location of the same was also opened in Reston, Virginia.


Bahama Breeze: A restaurant chain owned by Darden Restaurants, Bahama Breeze specializes in Caribbean seafood, chicken, steak, and also tropical drinks. It was founded in 1996 by Darden Restaurants Inc., making it one of Darden's solely owned subsidiaries. Bahama Breeze is a casual dining type restaurant chain that has, as of 2018 forty locations across the United States. 


Seasons 52: Founded in 2003, Seasons 52, is a wholly-owned subsidiary of Darden Restaurants. A casual dining restaurant chain, Season 52 has around fifty-two locations country-wide. The restaurant is known for an American fresh grill and wine bar and serves a seasonal menu developed of fresh seasonal ingredients. Seasons 52 has weekly updated menus and offers handpicked wines. 


Yard House: Another of Darden Restaurants' exclusively owned subsidiaries, Yard House is a bar chain, operating in more than eighty locations across the United States. Founded in Long Beach California in 1996, Yard House now has its headquarters in Orlando, Florida. It was co-founded by Tom Yelenick, William Wollrab, and Steve Reynolds but was later purchased by Darden Restaurants for $585 million in 2012.  
Besides drinks, Yard House also offers a selection of foods, focusing on fusion dishes and craft beer.
Other Units 
Other than fore mentioned specialty restaurants, Darden Restaurants also owns several other Restaurant chains and many other business ventures.
LongHorn Steakhouse: LongHorn Steakhouse is a multinational casual dining restaurant owned completely by Darden Restaurants, Inc, founded in 1981, in Atlanta, Georgia. The restaurant chain is now based in Orlando, Florida. LongHorn Steakhouse has over 491 locations globally and generates annual sales of around $1.6 billion. 


Olive Garden: Darden Restaurants' most popular casual dining restaurant chain that specializes in American- Italian cuisine, Olive Garden is a wholly-owned subsidiary of Darden Restaurants that has over 900 operating locations and revenue of approximate dollars 3.8 billion. Olive Garden is the brainchild of Darden Restaurants, Inc. and General Mills and was founded in the year 1982 before Darden Restaurants became an individual entity. Olive Garden is America's largest Italian-themed full-service restaurant chain. 


Cheddar's Scratch Kitchen: Founded in 1979 and operating over 170 locations in twenty-eight states, Cheddar's Scratch Kitchen, formerly called Cheddar's Casual Kitchen is a Texas-based Restaurant chain and a Darden Restaurant subsidiary. In 2007 the company hired Kelly Baltes of Darden Restaurants Inc., as the CEO. In 2017 Darden acquired Cheddar's Scratch Kitchen for around $ 800 million.
Career Opportunities at Darden Restaurants, Inc., 
Darden Restaurants employ around 185,000 people, as of 2017, across its many subsidiaries. Olive Garden has about 3000 employees. They are known to accommodate their employees with flexible working schedules to accommodate their other commitments as well. Olive Garden also promotes more than 50% of its managers from within. Most of the managers at Olive Garden started there as hourly members.  They also provide their members with training programs at the company headquarters in Orlando to refine their skills.
Former food service employees, employees at managerial positions, and customer service make perfect candidates for jobs at the Capital Grille. The minimum age to start working at the Capital Grille is 18 years old, and the jobs include positions for serving, bartending, cooking, and managing the kitchen and the restaurants.  Interested candidates should hold high school diplomas or equivalents to qualify for the job. LongHorn Steakhouse, a sibling of Olive Garden, offers a great opportunity to individuals seeking jobs in the food industry.
The establishment offers jobs at various positions from server to host and bartender to kitchen manager, even to cook and restaurant manager. The salary ranges from $5 an hour to $15 an hour. LongHorn Steakhouse is also known to pay its employees weekly on Fridays. Similar job opportunities are available at all restaurant establishments of Darden Restaurants Inc.  
Responsibilities of Darden Employees
The various job positions at Darden Restaurants and their work requirements are listed below:
Host: The entry-level position of host offers a perfect opportunity to the employees to begin a career in the restaurant industry. Their job responsibility includes preparing and cleaning tables for guests, managing reservations and waiting lists during peak dining hours. The applicants are required to have a friendly personality and the ability to work in busy environments. The salary is around $8 an hour.
Server: Their responsibility is to assist the guests with their orders. They must maintain a thorough knowledge of the restaurant menus and specials.
Bartender: They must correctly mix and serve both alcoholic and non-alcoholic beverages. They must also take food orders, wait for staff, clean up the bar section and be communicative with the customers. Their duties include stocking up the bar and providing fast service.
Cooks: The cooks must be able to work in fast-paced work settings. Darden hires both full-time and part-time employees for the position of cook. The Cooks must have formal culinary training for the job. The salary ranges from $11 to $15an hour.
Manager: The post requires previous supervisory experience to qualify for the job. The skills required are leadership, multitasking, and organizational skills. The job seekers must also have significant knowledge of the culinary procedures and must always be willing to aid prospective employees as well.
FAQs
How many hours a day does a Darden restaurant Host work? The host of a Darden restaurant works up to 3 to 5 hours and doubles depending on the number of shifts an individual works. The work hours may extend from 8 to 11 hours a day.
What is the work culture like at Darden Restaurants? Work at Darden Restaurants comes with great opportunities. The work environment is healthy and has lots of great communication. The leaders are always willing to listen and help their subordinates.
Does Darden hire 17-year-olds? Yes, Darden Restaurants hire 17-year-olds as hosts or bussers.
How often are the employees given a raise at Darden restaurants? The employees are given a raise every 1to 2 years at Darden Restaurants.
What are the job interviews at Darden Restaurants like? The Job interview at Darden is a one-on-one interaction with a manager. The questioning is general and based on previous work experiences.
What are the skill set and other requirements to qualify to work at Darden Restaurants? The job-seekers are required to have friendly personalities and be able to work at hectic fast-paced work environments.
How can I apply for a job at Olive Garden? To apply for a job at Olive Garden Restaurant of the Darden Restaurant Inc. one can check the career opportunities page of their official website. The restaurant hires employees for both managerial and team member positions.
Who Owns Olive Garden? – Groups and Career Opportunities