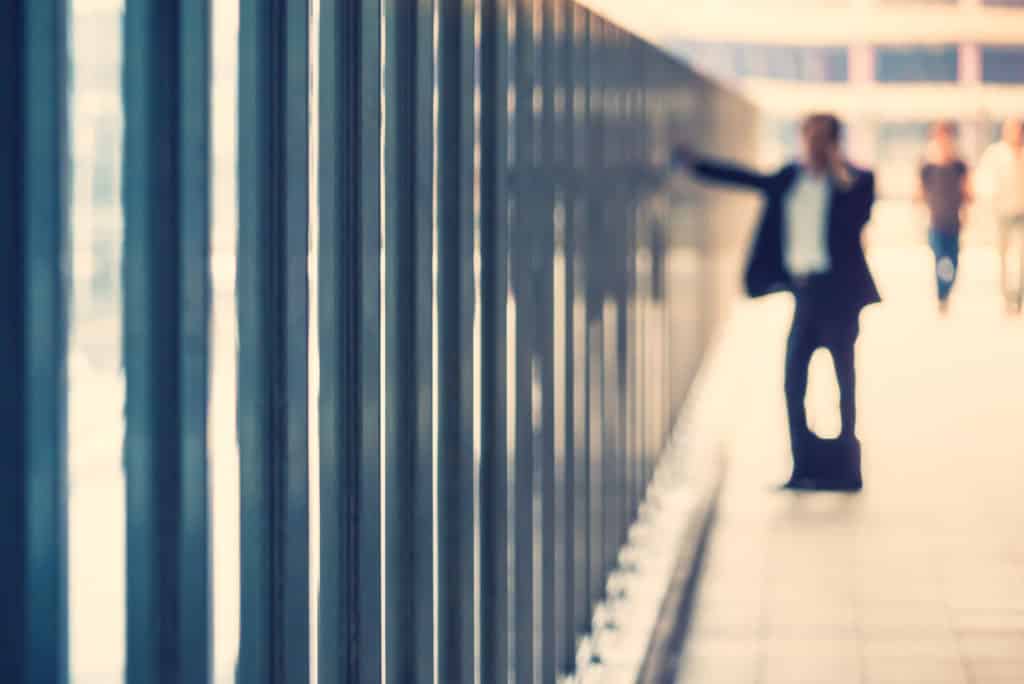 Founded in 1886, Johnson & Johnson is one of America's biggest multinational corporations. The company manufactures pharmaceuticals, medical devices, and packaged goods for consumers. Johnson & Johnson has been ranked 36 in 2021's Fortune 500 list of the largest companies in the United States of America by total revenue. It is among the world's most valuable companies and one of the only two companies from the United States to have prime credit rating AAA. The company's ratings are even higher than that of the Government of the United States of America. In this article, we will discuss who owns Johnson & Johnson over here with its company's founders, owners and history.
Who owns Johnson & Johnson?
Johnson & Johnson is a publicly traded company called a publicly held company, a publicly listed company, or more commonly known as a public limited company. Therefore, the ownership of Johnson and Johnson is organized through stocks that are traded freely on the stock exchange or 'over-the-counter' markets. This facilitates the company's trades of shares. The headquarters of Johnson & Johnson is situated in New Brunswick, New Jersey, and the consumer division is located in Skillman, New Jersey. Johnson & Johnson owns about 250 subsidiaries and operates in over 60 countries. The products manufactured by Johnson & Johnson are sold in over 175 countries globally, the worldwide sales of the company thus being over $80 billion as of 2020. Their line of products includes some of the most common products that are of use in every household. Some of these products are Johnson & Johnson's Band-Aid, Johnson's Baby products. Neutrogena skin and beauty products etc.  
Founders
Johnson & Johnson was founded by Robert Wood Johnson and his brothers James Wood Johnson and Edward Mead Johnson in 1886. The company's objective was to create ready-to-use, sterile surgical dressings. Robert Wood Johnson, who had been training professionally since he was 16 years of age as an apprentice in his uncle's apothecary store, co-founded his own company in 1873 with George Seabury, his business partner. The company known as Seabury & Johnson used to be known for manufacturing medicated plasters. 
While representing their company in the World's Fair of 1876, Robert Wood Johnson heard of Joseph Lister explaining a new antiseptic surgery procedure. In 1885, Johnson split up with Seabury to start his own business firm 1886 with his brothers that manufactured sterile surgical dressings that were ready to use. Johnson & Johnson was established in 1886. The company only had 14 employees. Eight of these employees were women, and six were men. The company started manufacturing household products and medical guides along with sterile surgical supplies. Robert Wood Johnson served as the first president of Johnson & Johnson. The first logo of the company, being very similar to the company's current logo, seemed like the signatures of James Wood Johnson. 
History
The company's first products included medicated plasters along with the world's first sterile surgical products. These included sutures and absorbent cotton, and gauze. In addition, the company published a guidebook on how to perform sterile surgery using their products. The guide was called "Modern Methods of Antiseptic World," and in 1888, the book had sold around 85,000 copies to doctors and pharmacists around the United States. The book was later also translated into three languages and distributed across the world. 
The first commercial first aid kit by Johnson & Johnson was designed in 1888 to help treat the workers at railroad construction sites faster as they were often very far away from medical care centers. This first aid kit contained emergency antiseptics and directions to use them. The company also published a guide called, The Handbook of First Aid in 1901 to educate and guide the people on properly providing first aid help to an injured person. The company gradually grew and by 1894 had more than 400 employees in over 14 buildings. The company, in 1894, started on the production of Johnson's baby powder, one of the company's most sold products worldwide.  The company also manufactured Lister's Towels which were the world's first sanitary napkins to be produced and sold on such a large scale. The company later started manufacturing Lister's sanitary diapers for babies. 
In 1901 Johnson & Johnson increased their production of surgical products and first aid kits during World War I to meet wartime requirements. By the end of World War I in 1918, the Spanish flu (Influenza) pandemic broke out worldwide, and the Johnson & Johnson company started the production of masks to prevent the flu from spreading.
Businesses
Johnson & Johnson has been involved in several businesses. The company has three major business divisions: medical services, pharmaceuticals, and consumer health. In 2020, all of these three divisions contributed 28%, 55%, and 17% of the company's total revenue. 
Medical Devices: Johnson and Johnson's medical devices division manufactures orthopaedical devices, sterile surgical devices for general and advanced surgery, interventional solutions, and devices for vision and hearing.


Consumer Health: A number of quality consumer health products are manufactured by Johnson and Johnson. This division of the company is involved in the manufacturing of skincare products like Neutrogena, Johnson & Johnson's baby care products, Women's health, and sanitation products, oral care, etc.


Pharmaceuticals: This is Johnson & Johnson's largest segment which is associated with the production of drugs for medical use, immunological and neuro-scientific solutions, and vaccines. The company has also manufactured products for oncological treatment. Or simply put, products and medicines to help with the treatment of cancer. These include Velcade (selling Bortezomib under its brand name), an anti-cancer medication that has been used to treat myeloma and mantle cell lymphoma; Zytiga (abiraterone), used in the treatment of prostate cancer is used with corticosteroids for metastatic castration-resistant prostate cancer.
The company has been responsible for the development of Sirturo (bedaquiline), a drug that has been designed to treat tuberculosis. Sirturo is the first medicine for tuberculosis that can fight the disease for about 40 years. Other drugs designed by Johnson & Johnson include Incivio, which uses telaprevir to treat hepatitis C. In addition, the company has also developed several drugs to treat HIV patients. These include Edurant that has rilpivirine, Intelence that is composed of etravirine, and Prezista that contains darunavir. The pharmaceutical segment of Johnson & Johnson has had total revenue of $211 million in the past year.
Subsidiaries
Johnson & Johnson reportedly has over 259 subsidiaries that operate in 60 countries and sell their products in over 100 countries. Some of the subsidiaries of the company are listed below.
Acclarent: Earlier a privately held company in the healthcare industry, Acclarent was acquired by Johnson & Johnson and now operates as a subsidiary of the same. The company is involved in developing new and innovative technological developments for the ear, nose, and throat (ENT). 


Actelion: Actelion is a pharmaceutical company based near Basel, Switzerland. The company was started in 1997 and has operated as a subsidiary of Johnson & Johnson since January 2017. Actelion develops drugs to treat rare diseases like nervous system disorders, irregular heart conditions, disorders of the immune system, etc. 


DePuy Synthes: This company is associated with orthopedic and neurosurgery. It was procured by Johnson & Johnson in 1998 and has since been a part of the Johnson & Johnson Medical Devices division. 


Ethicon: Another subsidiary of Johnson & Johnson, Ethicon was acquired by the American pharmaceutical giant in 1949. Ethicon has played a key role in adding diversity to the products of Johnson and Johnson. The company is based in Bridgewater, New Jersey, and is associated with the manufacture of surgical instruments and systems. 


Janssen Biotech: Originally known as Centocor Biotech, Inc., Janssen Biotech is a biotechnological company based in Horsham, Pennsylvania. The company was founded in 1979 in Philadelphia and has been known for using monoclonal antibody technology for developing new diagnostic assays.


Janssen Pharmaceuticals: Based in Beerse, Belgium, Janssen Pharmaceuticals has been owned by Johnson & Johnson ever since its purchase in 1961. The company researches and develops several useful drugs for the treatment and disorders including mental disorders and several other neurological diseases. The company has also been involved in the development of several analgesics and anesthesia.


Janssen Vaccines: Formerly known as Crucell, Janssen Vaccines was formed when Johnson & Johnson acquired the company in 2010. The company is based in Leiden, Netherlands, and has been involved in the development of vaccines and antibodies for Johnson & Johnson. 
Other subsidiaries of the company include:
Cilag
Mentor
Johnson & Johnson Vision
Tibotech
McNeil Consumer healthcare
Covid-19 Vaccine
Through its subsidiary Janssen Vaccines, Johnson and Johnson partnered with Catalent, a public company that is associated with biologics, drug manufacture, and gene therapies, to work together to design a vaccine for the COVID – 19 coronaviruses. The company started human trials for the vaccine in July of 2020. In the same month, the company promised the US government to deliver about 300 million vaccine doses in the United States. This was funded by Biomedical Research and Development Authority (BARDA) and the US Defence Department. In January of 2021, after a series of trial phases, Johnson & Johnson released a report stating the efficiency and the dosage of the newly developed vaccine. The Johnson & Johnson vaccine for the COVID-19 coronavirus is the only single-shot vaccine available for the disease. Compared to the vaccines of other pharmaceutical companies like Pfizer and Moderna, which are only about 66% effective, the Johnson & Johnson vaccine is 85% effective. 
Careers and Benefits – Johnson & Johnson
Johnson & Johnson has been consistently named among the best workplaces and is a world of opportunities for people pursuing jobs in the healthcare industry. The company is always looking for bright technological minds that can help innovate their technology to make better and safer products for the consumers. The company has job applications open for applicants looking for research, marketing, sales, etc. The company hires people with advanced degrees in biomedical sciences to work at their labs and develop better medications and drugs to be delivered to pharmacies and hospitals. A Johnson & Johnson employee makes about $100,000 annually. That is, an employee at Johnson and Johnson makes about $64 an hour. Johnson and Johnson also provide their employees with the following benefits.
401k Retirement Plan
Health Care
Paid Sick Leaves
Paid Vacation and Holidays
Paid time off for military service and volunteer work. 
Parents leave to new parents.
Child Care Benefits
Health coverage for family members and partners. 
FAQs
What is the highest-paid position at Johnson & Johnson?
The highest-paid job at Johnson & Johnson is that of Engineering manager, earning more than $200,000 annually. The lowest-paid job is that of Social Media manager that makes about $45,000 yearly.
 How safe is Johnson & Johnson Vaccine for COVID – 19?
According to Johnson and Johnson's clinical test reports, the Johnson & Johnson COVID-19 vaccine is about 85% effective. The single-shot vaccine, however, has a few side effects. The vaccinated individuals have mainly complained of having mild fever, fatigue, and headache.
Who owns Johnson & Johnson?
Johnson & Johnson is a publicly held or a public limited company. That is, the shares of the company are traded freely on the stock exchange markets. However, the company is led under the leadership of Alex Gorsky, who is the Chairman of the Board and the CEO of Johnson & Johnson and has been serving these two roles in the company since 2012.
Who are the shareholders of Johnson and Johnson?
Johnson & Johnson is a public limited company, and its shares are freely traded on stock exchange markets. Some of the shareholders of Johnson & Johnson are as follows.
The Vanguard Group
Geode Capital Management
Massachusetts Financial Services
State Farm Investment Management
BlackRock Investment Management
BlackRock Fund Advisors
Are Johnson products safe to use?
Johnson and Johnson's consumer health products are safe to use. However, there have been several lawsuits on the company's signature talc-based baby powder's safety worldwide. As a result, the company has decided to discontinue the sales of their baby powder, considering the rising concerns about the talc being contaminated with asbestos that may lead to ovarian cancer and mesothelioma.  
Also read How To Nail A Sales Interview
Who owns Johnson & Johnson? – Owners, Founders and History