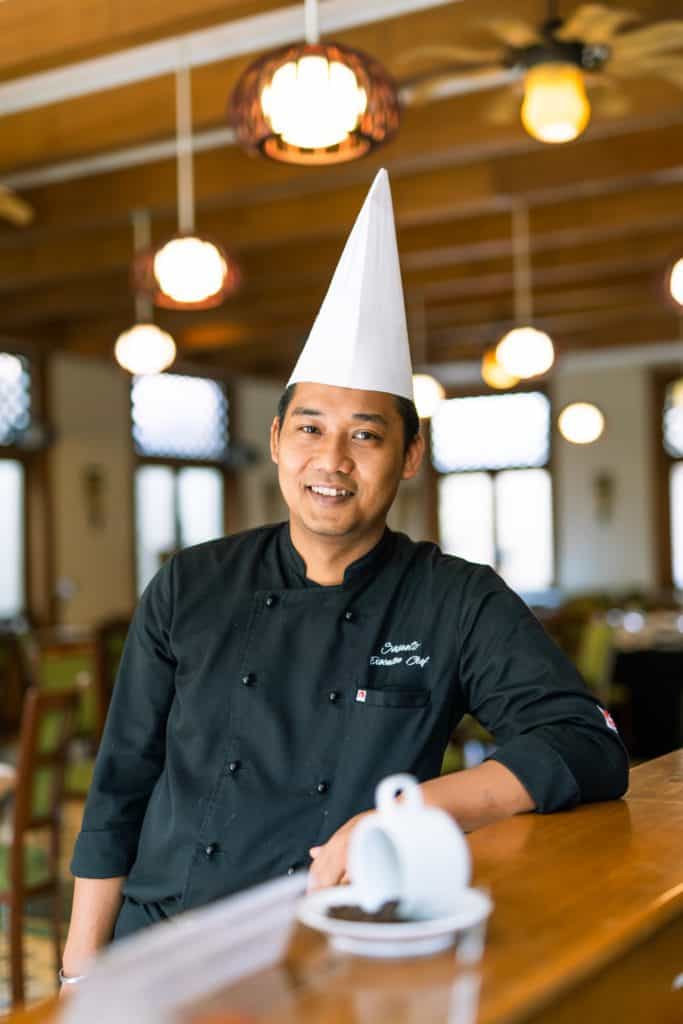 If you are looking for a kitchen job as a chef, cook, kitchen helper, or something, you must be going through many vacancies and posts. This is because several companies or branches held interviews as part of their selection process. Sometimes they are held in their workplace, sometimes it's a lunch interview, or it may be a cooking one. But what's common is your dressing. So, in this article, we will give some recommendations regarding what to ear to a kitchen interview.
What you wear and how you get dress has always been an essential aspect of an interview. It's your first impression and can lead you towards your type of questions. For a kitchen interview, what is the right thing to wear? What things must you keep in mind, what dressing aspects are considerable? Let's discuss these and help you to get one step closer to getting selected.
What is Chef's Choice?
While they prepare your favorite dish, you might have observed the chef's dress. It's their traditional costume, even referred to as chef's whites. This chef's whites consist of toque Blanche, which is their hat, double-breasted jacket, houndstooth pattern pants, and apron. These are always white-colored as it shows purity and cleanliness. 
Nowadays, in some places, the coats the chef uses are different from the traditional ones. Not so much, but there is a slight difference. The major one being color. These not just use white but even black, gray, and brown sometimes. This dress can be worn for an interview to showcase your passion, love, and dedication to the job. Many individuals prefer to wear traditional outfits. It conveys your message, and you gain a plus point. It would be quite helpful if they asked you to cook for them. They can even have a demo of how you work, how you handle the situations, how you make sure of perfection, and so on. 
You should only wear a coat and pants, not a hat or apron. You aren't going to cook there as the hat is used to prevent hairs in dishes, and an apron is used to prevent you and your clothes from getting burnt or dirty. Therefore, these items are not at all necessary. You can avoid them if you are sure they aren't going to ask you to cook. You can either ask them directly for that confirmation or if they are calling you for a lunch or dinner interview, you know it's a sign.
Wear to a Kitchen Interview Recommendations
If you don't have the costume or you don't wish to wear it, no worries, we have a solution for that too. You don't need to wear the traditional chef costume. You can wear formals. Formals as they work with any other interview, they work for kitchen interviews as well. 
Shirts. You have a variety of choices when it comes to formal wear. You can wear a white, black, blue, and brown shirts. Or white with a little bit of pink, purple or green. Shirts are obviously a perfect choice but t-shirts are not at all. Never think of wearing a t-shirt or half sleeve shirt, only wear full sleeve shirts. Shirts with straight point, spread, and semi-spread collars are considered best fit for an interview. If you are thinking of wearing a tie you must prefer a spread collar shirt. If you are wearing a blazer you have the privilege to consider button down collar. 


Pants. Pants are the simplest thing to choose. There are actually a variety of pants nowadays but even then usually everyone considers black, blue and brown pants. Coincidentally they are the formal types. You have to choose from these three, to play it safe. Trousers are best fit for these occasions. If it's loose or if you would prefer to use a belt. As usual a black colored one and decent. 


Shoes. You are going to wear shoes, right? Never wear sandals or slippers; they are going to make things worse. Shoes must be formal not sneakers or espadrilles. Derby is a perfect choice. Always wear low heels shoes, never even think of high heels. Never forget to wear socks with shoes. Even if you are wearing short shocks it doesn't count. Wear proper socks and never think of choosing a color that doesn't fit with the rest of the outfit.


Suit. If you have a suit what's left to worry about! No need to think any further, suits are a formal thing and best thing to wear for an interview. Colors are quit similar black, blue or gray. What you must notice while selecting a perfect suit is it's type, peak and standard notch are best. Shawl or wide peak or wide notch are not going to enhance the impression. Don't choose a suit with large or funky prints. Just a simple plain color suit. Wear pants that match the suit, never mismatched them. velvet suits will never be considered.  


Accessories. These are going to make formal further more formal. Tie you wear should be a knot tie and it must match the vibes of your outfit. It should be of a plain color or just a little pattern not cartoons or large pattern. Your watch shouldn't be childish or more decorative. It must be a decent watch with simple architecture. Don't wear a completely different watch with a completely different outfit. It will seek attention from the interviewer. Other than these if you are wearing earrings don't wear too shiny, bright or too long. Avoid wearing unnecessary accessories. In case of long hairs, you must tie them. Which would be beneficial if they ask you to cook. Hand bags don't affect but it's color can. So, choose a matching one or nearly similar.
Point to be Noted
Be very careful with the cleanliness and tidiness of your outfit. Your job demands cleanliness. You better portray that. Your outfit needs to be well ironed and maintained. Shoes must be well polished. Hair combed, nails clean and short. Keep in mind that the clothes you are going to wear are a perfect fit. Too loose or tight is unacceptable. 
Any Questions
Is it okay to wear regional traditional dresses? If it's common in your region and culture to wear the traditional dresses you can. If you are sure about your interviewer not minding it, sure you can. But remember to choose wisely with a perfect color and combination.
Can I wear slim fit pants? If you really want to you can, but we wouldn't suggest you to. Fit pants are suggestable, even so bulger pants wouldn't be suggested.
How should sleeves be held? Sleeves of a shirt should always roll down. Never roll them up, it can decrease the probability of your selection.
Can I wear perfume? Don't wear perfume as some don't like it, or some might not like what you are wearing. Some are allergic to perfumes so you better not take a chance. 
What to Wear to a Kitchen Interview?