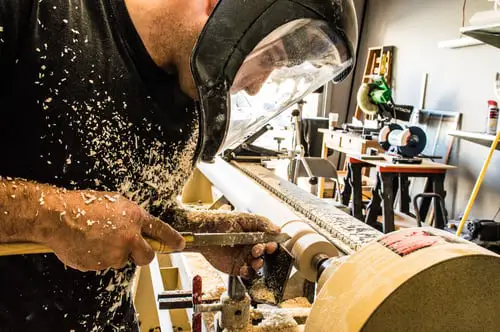 Vocational Training is likewise offered after the secondary level through highly specialized trade schools, technical schools, community colleges, technical colleges, and technology institutions for further education (formerly known as polytechnic institutes). Post-secondary education is provided by highly specialized trade schools, vocational schools, community colleges, colleges for further education, professional and technological institutes (formerly called polytechnic institutes).
What is vocational training, exactly?
"Vocational training" is a term used commonly by institutions of education and training. But what does this mean exactly, and how will your employees benefit from this? Professional training involves learning to adjust one's actions to improve the quality of life through working and principles, without or together with formal education. By raising the population's self-employment and economic productivity, learning through the vocational approach will positively battle and win the war on poverty. To improve their quality of living and help them take part in national growth, vocational education can play a vital role. Via vocational education, many countries such as Thailand, Malaysia, Indonesia, and the Philippines have many economic benefits (VE). Therefore, it has been shown that vocational education has many economic consequences, particularly for a nation with a vast population of adult illiterates. So, the time has come for us to find out about vocational education's role in reducing poverty. We also need to identify steps to make VE more effective in reducing poverty.
 Among other things, Vocational training may also be called: Career Education or Training in a technical field
Vocational training is basically education or training that prepares you for daily tasks in your particular industry, trade, occupation, or position. In comparison to just theoretical information, it equips you with real skills.
Technical Vocational Training:
Training that focuses on skills and knowledge needed for a specific task (such as typing or data entry) or a company (such as carpentry or welding) can be described as technical formation.
Now what are these "Vocational Skills"?
Vocational skills generally involve professions that you can learn with practical or on-the-job training instead of a university degree. Some examples of professions include electricians, truck drivers, hairstylists, doctors, and emergency medical technicians. It takes less time for a career with technical skills than a typical four-year university and can be taught at a commercial school in a few months or two years. Vocational abilities are commercial abilities that contribute to a professional and practical career. A traditional gen x may know all about vocational skills, but vocational courses' popularity is just now beginning to be revived by millennials.
If you want to learn about professional skills, what professional classes you should take, and what to expect in work interviews, then read on as we look at professional professions and, in them, the qualities needed to succeed.
Vocational Education Goals and Priorities:
Provision of the technical and professional knowledge required to grow agriculture, manufacturing, trade, and economic activities.
Giving an introduction to technical engineering studies and other technologies.
To give young men and women space to have an informed understanding of technology's glowing complexion.
Training and impacting the requisite skills contribute to enterprising and self-reliant artisans, technicians, and other professional staff.
Provision of qualified workforce, especially at sub-professional levels, in applied sciences, technology, and commerce.
To provide for man's use and comfort to people who apply scientific expertise to the improvement and solution of environmental issues.
The restructuring of the education curricula at all levels to effectively respond to the challenges and deal with consequences of the age of information and particularly the Development Fund's distribution to all levels of education. Professional training basically consists of life and education based upon needs, which can turn unqualified and unapproved people into human resources. In this case, the best way of achieving longer-term socio-economic improvement and self-searching is to analyze vocational education as an alternative to traditional education (FE). The degree of its progress and failure can be ascertained at any stage in poverty reduction.
Careers Using Vocational Skills:
A professional career implies that you have already mastered a hard skill that applies to a particular form of hands-on employment. Different technical career fields, each with its own training courses, exist. We have compiled the following technical degrees, the qualifications that employers pursue, and the future jobs.
Emergency Services Skills: Emergency care people need to come in a moment to save people. The skills employers in the industry can perform well under pressure, strong communication and interpersonal abilities, confidence, honesty, openness, decision making, and empathy.
Jobs for Emergency Services
A Firefighter
Paramedic medicine
Officer of the Police
Officer for search and rescue
CPR and Responder for First Aid
Officer for the Coastguard
Skills in Hygiene and Nursing
In particular, healthcare and nursing during the COVID-19 pandemic have become extremely vital vocational career opportunities. Empathy, personal hygiene, medical education, procedural knowledge, written and verbal communication, and careful attention to detail are significant prerequisites for jobs.
Jobs for Hospitals and Nursing
Practical nurse approved
Certified Assistant in Nursing
Nurse Specialist
Licensed registered nurse
Technician of Surgical Prep
Technician in medicine
Hygienist for dentistry
Assistant dentist
Phlebotomist
Sonographer
Radiologist 
Technician in the pharmacy
Mammography
The technician at the laboratory
Assistant veterinarian
Veterinary engineer
Skills for Culinary Arts: The foodservice and catering industry are concerned with the culinary arts. Food safety and nutritional science experience, time management, leadership, communication, customer service, multitasking, and innovation are necessary skills.
Jobs for Culinary Arts
The Chef
Chef for Sous
Chef for Pastry
Caterer
Director for Foodservice
A bartender
Blendologist
Specialist in quality assurance
Miscellaneous Information: Below is a list of other commercial occupations, such as an electrician, generally associated with vocational education, and some others you might be less familiar with, such as a web designer.
Miscellaneous Work for Trade
Welders
Electrician for the
Plumber
Designer of the Internet
CARPENTER
Chief of Construction
Tube-fitter/pipe fitting
The Machining
Drafting computer-aided
Administration of Networks
Tech for Civil Engineering
Paralegal
A reporter for the Court
Electrician: For electricity, communications, and computer systems, electricians install and maintain wiring and equipment. To ensure compliance with building codes, they perform inspections. For four or five years, you normally train to be an electrician as an apprentice. Classroom teaching is combined with on-the-job preparation. Alternatively, at a community college or technical school, you will take courses. From 2014 to 2024, demand for electricians is projected to rise by 14 percent, faster than the national average. Elevator installer, HVAC technician, and electronics technician are occupations requiring related vocational skills.
Truck driver: If you want to see new places, driving a tractor-trailer or a big truck can appeal to you—the bulk of drivers on long-haul routes transport goods. A partner interacts with a range of people, tractor-trailer drivers. They keep downtime to a minimum and, by rotating driving duties, deliver tons faster. Truck drivers normally learn their trade at a specialist truck-driving school, where they learn to handle these massive trucks and city traffic. Trainees also learn how to take care of their trucks, maintain a record and comply with applicable federal legislation. For a commercial driver's license, it is appropriate to (CDL). Usually, preparation takes three to six months.
High school:  Many high schools have on-campus, online, or in a school's career training center vocational training for adolescents and seniors. These training opportunities allow students to start their work right after graduation. Some schools simultaneously require you to receive a trade qualifications certificate and a high school diploma so that graduates can attend school later.
Community College: While some universities and colleges provide business instruction, most of the community's skills are taught. At the same time, some of these colleges offer training in technical professions, in addition to two-year associate programs. This will improve students' technical skills and opportunities for high-paid employment.
Stylist for Hair: By inspiring customers to look and sound their best, making a living can be rewarding. Hairdressing does undoubtedly count. Hairstylists consult with clients to determine what they want and wash, cut, color, and style the customers' hair. Maintaining a tidy workstation and scheduling appointments is also the responsibility of stylists. Hairstylists have to be licensed in all 50 states. Some countries need a high school diploma. Hairdressers typically learn their skills in a licensed technical school, but they may work as an apprentice in some states. Training takes about nine months. Students integrate courses that work with supervised practice on people's hair.
Trade School: Going to college or a business school is also an excellent way of obtaining a vocational education. The tuition cost is the biggest difference. Tuition from community colleges appears to be significantly smaller than that of four-year institutions of higher education. At an average of $33,000 in total, trade schools can also cost much less. Trade schools also offer a more specialized curriculum that focuses rather than stressing theory and study on hands-on learning.
Interviews and Opportunities for Vocational Jobs:
Your prospective employer would undoubtedly ask you questions about your unique skills during a work interview. To prove your soft skills, such as teamwork, when you have demonstrated the potential your interviewer has asked about, think of examples both in and outside your profession. Try to organize your response as a problem that needs to be solved and explain how you solved the question. Make sure you study the job requirements you are applying for before you apply to prepare for the interview.
The pay depends on their career path for those with vocational skills. For instance, according to the US Bureau of Labor Statistics, a firefighter earns an average of $55,000 per year, while a registered nurse earns $70,000 per year, and a plumber brings in an average of $50,000-55,000 per year.
Medical history technician is committed to ensuring that patient data is safe, accessible, and accurate to a medical record technician. Community colleges and technical schools provide training for this professional capacity. As a medical record technician, you convert patient data into codes through hospitals, insurance, and accounting classification systems. There must be a secondary school or something like that. Between one and two years, you have to learn and graduate this skill. You're working on medical issues such as anatomy, physiology, and coding—much of the same expertise as a transcriptional physician.
The Numerous Aspects of Professional Education:
Depending on your specific needs, resources, and circumstances, vocation training will come from several different sources:
Official Training: You can already start secondary education – with a Certificate in Professional Matrics. Contrary to a standard national senior diploma, professional matrics cover more subjects relevant to work, for example:

English company
Science of engineering
You can also begin your formal post-secondary vocational training through a technical university or by choosing either a private or public TVET school that offers accredited SETA courses and National Qualifications (SETA).
Apprenticeship: Due to the frequency of vocational training for welding or electrical engineering, this sort is also used. An apprenticeship is an opportunity to learn a trade by working in the actual work environment and as a trained professional. Learning in the form of learning in South Africa may also take place. If you are qualifying from N4 to N6, learning is included in your national diploma. Your preparation is mainly a working part of your course and will provide you with experience in reality to supplement your theoretical training.
Training on the Job: Training at work can also take place at the employer's request. Your company or a third-party training provider supported by your company will provide your training in this context. Employers also help their employees register for the appropriate training programs because they benefit from tax incentives as they are responsible for levies for skill growth.
Ongoing Progress/Continuous Development:
For a variety of purposes, trained practitioners may also undergo professional training, for example:
Compliance with specialist organizations' membership criteria
Update of obsolete competences
Sets of skills to expand
Learn a more company
If you don't want to take time off your current job to complete your program, continuous progress can be made easiest by online learning and/or distance learning. Continuous growth for professionals who want to excel has now become very necessary in the job market.
Vocational Training Benefits:
Technical education allows people to enhance their work performance by having a positive learning experience. The staff has an opportunity to develop their skills as they make money.
VE is like an introductive strategy because it trains workers for the workplace that takes care of different activities.
The student does not consider it to be pointless in contrast with formal training due to his abilities. 
Pro. Training is the concept that indicates that students are specialized and therefore have more career opportunities than others.
VE literally opens up an entirely new door for many students who have a question about whether they are to attend college or not.
It makes a person accountable and autonomous, whereas those who study standard courses neglect this area.
Many people are wrong because they were in it based on a sack of jobs, money, lack of alternative and professional compromise while a person who is pursuing VE is already doing his dream work. 
The career of his own choice is one of the major benefits of this education.
Students' value of manual work is taught to some certain technical skills learned with a powerful, healthy training are performed under some positions.
A majority of technical skills apply internationally and build opportunities for jobs abroad.
In the context of an international forum, improved training also draws foreign investment and foreign exchange.
This form of education will also receive dropouts and adults as it offers an opportunity for learning skills and company. A college degree is not mandatory in several well-paid technical fields.
Another advantage is the direct application of gained experience through hands-on job experiences.
This training offers flexibility in jobs that are never met by demand.
Professional training programs seek to acquire suitable expertise, skills, and competencies as equipment required to adapt the person to the real working situation and support his business's growth.
It allows all young people to secure their future by increasing their transition to many school-by-school opportunities. Professional education can be viewed as an education area that utilizes scientific knowledge to gain practical and professional skills to solve technical issues.
The phase of attitude, awareness, skills in various economic and social life factors relating to occupations is taking place. It was also described as an education that primarily prepares students for jobs that require manipulative skills and develops the skills, skills, understanding, attitudes, and working practices required to be useful and efficient. This can offer workers and the Core Training Curriculum to prepare people with expertise with the skills employers want in business and is actually known as the launching pad for technology advancement.
Traditional and Advanced Training Disparities:
American high school students and all three Rs: reading, writing, and arithmetic were taught vocational skills frequently during much of U.S. history. Indeed, readers of a certain age are possibly fond of huddling across wooden workbenches in which they learn a trade like woodwork or maybe metal work, or some hands-on project that differentiated the one-long shop class. The theory that students follow separate paths of education according to skills was nevertheless developed in the 1950s.
The idea was that the university community would take conventional academic courses (Latin, creative writing, science, and mathematics) and earn none. Those students who were not attending school would take basic university courses along with advanced training or "shop."
Qualifications & Expertise: It's distinct from formal schooling, which is missing experience and skills, as the best part of vocational training. Students are given far more ways of professional training in almost every given area of study and training. Students can graduate from conventional training but have no practical experience, skills, and expertise.


Job Opportunities: The rest of the business doesn't want to involve newbies. Since the new ones are not well trained and certified, you must train them to produce the best performance. Training helps a lot in this situation. As vocational training focuses directly on technical and practical experience, employers can hire candidates through their skills easily.


Less Cost and Opportunities for Everyone: To be educated, you have to go to a good high school, which also needs plenty of money. This is so many students are wasted because they can afford the costs or have no good grades. This word is often followed by vocational training. There is no requirement for decent grades or high grades for vocational education. It is also less costly than conventional preparation. It offers strong job preparation and sound experiences.


Time Saving and Flexibility: To graduate, you have to take a four-year course, and you need to spend heavily. After the four-year course, you don't know how to get a good job or how you want after finishing your studies. On the other hand, students cannot easily change their course after completing their studies on a given course. This offers versatility in vocational training. No 4-year course should be mandatory. They also have plenty of chances to learn or to be taught.
Professional training develops the economy by bridging highly skilled workers' demand and supply differences. It also helps students to take marketable skills directly from their classroom to their working environment. If you ever wonder whether studying vocational skills is worth your time, ask whether you are interested in any above occupations. Then decide, with your hands, whether you like to live, serve others, and do things. There could be a career option right for you if you are interested in saving lives, working in healthcare, repairing cars, or cooking food. We hope you have an overview of these future professional qualifications and the breadth of available professions. You'll shape your career and grow your own success by choosing a topic that interests you.
Also read How Can Workers In The Unorganized Sector Be Protected?
Vocational Training: Education and Training to Land a Trade Job