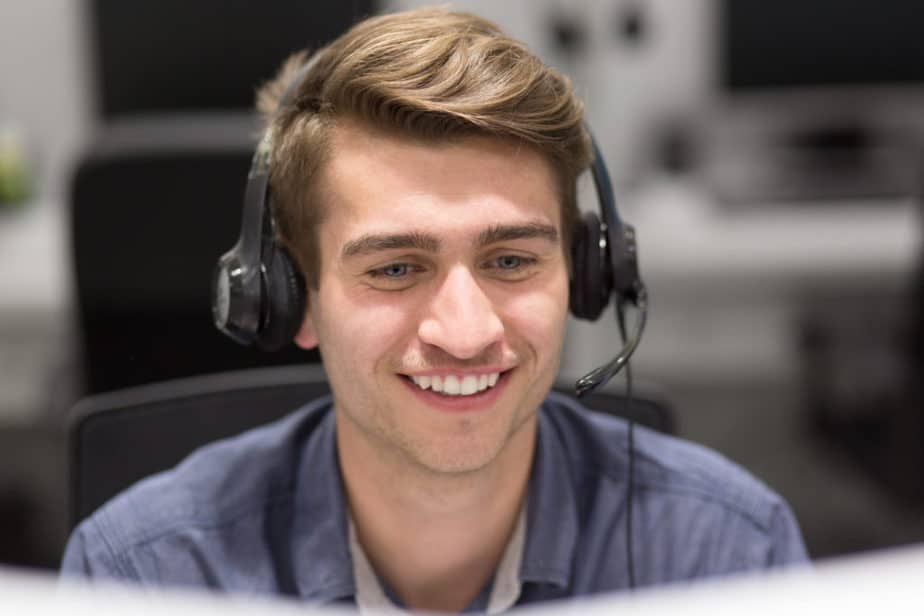 Primerica, Inc. offers insurance, investments, and wealth management to middle-class households in the United States and Canada. An MLM corporation has been labeled as such. It was in 1981 that the corporation that would become Primerica was established. Primerica debuted in 2010. Here, we'll know about the Primerica Careers.
This article will elaborate on the job opportunities, application process, interview questions and tips, salary, and benefits. 
Job Opportunities 
Primerica employs about 2,700 people, but it relies heavily on associates and about 90,000 individual financial advisors to advertise its services and respond to its clientele's needs. Personnel comes from a wide range of backgrounds, as the work focuses more on personal abilities than professional expertise. Character, motivation, and communication skills are more important to employers than detailed job histories or education.
Primerica employs about 2,700 people, but it relies heavily on associates and about 90,000 individual financial advisors to advertise its services and respond to its clientele's needs. Personnel comes from a wide range of backgrounds, as the work focuses more on personal abilities than professional expertise. Character, motivation, and communication skills are more important to employers than detailed job histories or education.
Jobs at Primerica are entirely based on personal motivations. Achievements on the work, as well as a commitment to the company's values, are crucial to professional advancement. 
Even though the investment firm has very few hiring requirements, individuals with a general understanding of people and finances are highly valued. In addition to sales abilities, interpersonal communication skills are important while engaging with clients in person, on the phone, or via video conferencing.
Job Application Process 
There are group sessions in Primerica regional offices where you can learn about the company's history, services offered, and the economy in general. They are more like recruitment functions than standard screenings, with one-on-one conversations with potential managers immediately following the demonstrations. There are however large portions of the seminar that include invited participants, on whom hiring personnel base their hiring decision in the majority of cases. Attending the group sessions with a positive and enthusiastic attitude is required to be considered.
After completing an online application, job seekers usually receive an email confirmation and an invitation to attend a recruitment event shortly after. Job applicants rarely ought to follow up on their applications because of the use of group sessions that result in the immediate hiring of applicants. The management may need to take some time to evaluate the participants before taking the final decision.
Below are the steps in applying for a job at Primerica:
Click on the career page of Primerica 
Choose a job you qualify for and click apply 
Create an account and complete the process 
Interview Process 
In most cases, Primerica recruiters contact applicants a few days after analyzing their application information and invite them to a company presentation. Candidates interested in the role attend interviews with recruiting managers. Job seekers can participate in a series of one-on-one interviews or panel discussions with a variety of hiring representatives. To prepare for an interview, applicants should investigate the organization and the financial services industry. 
Do some research on the company and the industry before your interview so you have a list of questions ready to ask. Particularly for an entry-level position, this may seem extreme, but it will demonstrate that you're confident and ready to put in the effort, putting you ahead of the competition. 
This is a proper meeting, so please dress accordingly on the nicer model of business casual for this. If you're applying for a managerial role, a suit is recommended.
Below are examples of interview questions and the tips on answering them:
What are the reasons a client in our company will choose you to advise them?
When it comes to building relationships, you know that confidence and decency are essential. Your interviewer wants to know how you develop confidence with your clients so that they become lifelong customers. As you demonstrate how you work with each client's particular needs to grow their portfolio, make sure that trust and honesty are consistent themes.
Do you have any experience in harnessing different communications tools?
 Primerica relies on exceptional customer service to keep and develop its customer base in a competitive market. Here, your interviewer wants an idea of how you use your communication skills to benefit Primerica. Be sure to demonstrate that you enjoy customer engagement and have the capacity to be both convincing and trustworthy in your responses and discussions of communications channels.
Can you show your skill by convincing me to make a purchase?
For financial advisors, the ability to sell their services is essential for success. Here, your interviewer will ask you to sell them something, such as a notepad. While you're giving your pitch, your interviewer will be looking for you to project confidence in what you're saying. As you try to sell them the notebook, be sure to be bold, imaginative, and to ask them a question as you go along. 
Why do you think you are unique?
In this question, the individual's confidence in his abilities is being tested. Inquiring minds want to know whether or not the applicant is aware of his or her strengths and how he or she will be able to utilize them. In addition, the answer will give you a better idea of the applicant's character and how he will match into the work situation.
What will you like to improve about yourself?
A good way of measuring a candidate's self-awareness is by asking this question. Unaware of their flaws, someone who is cognizant of them but does not work on them will also seek to maintain them.
How is your time management? 
A financial advisor's ability to manage time is critical. Managing time effectively is essential for the advisor to meet his clients' demands. As a result, the ideal candidate will be prepared to explain his time management strategy and what he does to prevent time wastage.
To what extent can you go to be successful in the profession? 
It is the responsibility of a financial advisor to assist clients in achieving their financial goals, which requires a lot of time and energy, and devotion. Employees must be willing to work hard to succeed.
How many children do you have? 
Business owners often ask this question. So they can see if the applicant is capable of handling both work and family life. Candidates with children and successful careers will have an advantage over those without kids.
Do you think you're the perfect person for the Job?
Make sure you're prepared to explain why you're a good candidate for the job. 
Use the opportunity to explain what you can do for the company, and why you should be hired. Consider reviewing the job description's qualifications and requirements so that you may tailor your response to match what the interviewer is looking for in a candidate's response.
Do you have a bra ground in finance? If yes, what is it?
If the candidate has geared up adequately for the interview, this question will be a good indicator of that. An applicant with a thorough understanding of the company and the position will know what to expect and how best to present themselves. Unprepared candidates will be in a vulnerable position.
Has your experience played any part in getting you ready for this position?
To determine how well your previous work experience and education level match the job requirements, hiring managers ask this question. Identify the most proper knowledge you have and compare them to those listed in a job description before responding. 
If you are hired, it is necessary to describe how your perception will benefit the employer. To prepare for an interview, you can use the STAR method. Your answers aren't required to be memorized, but you should be prepared to share what you've achieved in your previous roles
Why did you leave your previous job? 
You should have an answer to this question in mind before you start. If you're going to answer honestly, make sure it's positive and reflects your specific situation. Even if you are left under difficult circumstances, it's not a good idea to divulge too much information to the interviewer at this point. 
Stick to the factual information, be direct and focus on the future when questioned why you're leaving your current position, particularly if you're leaving under less than optimal conditions.
In most cases, employers use this question to assess your qualifications for the position. Consider the qualities that will set you apart from other candidates when you're asked about your greatest strengths. Remember to "show" instead of "tell" when answering this question. Saying "I'm an excellent problem solver" isn't enough. Tell an anecdote that proves it.
What are your future goals in your careers?
Then you're probably a job hopper. The career path of a person typically hired for this position does it match yours shortly? 
You'll be asked this question to find out if you're sticking around or move on as soon as it reaches a better job chance for yourself. The interviewer wants to know that you're serious about the position and that it aligns with your long-term goals. 
Describe the last incident your colleague got angry with you 
It's unavoidable when an industry works hard to get things done that there will be disagreements. Errors do occur, however. Strengths are evident, but so are weaknesses. And that's fine with me. There is no such thing as a perfect person. 
Anybody who appears to blame others and delegate responsibility for resolving a problem should be avoided. Recruiters hire applicants who don't focus on blaming, but instead on identifying and resolving the issue. 
Salary 
It's no secret that Primerica has high expectations for its staff. To be considered for employment, applicants must be at least 18 years of age and have a self-starting and highly motivated attitude. It's important for people to enjoy helping others and to take care of their customers' needs at all times as well. Many entry-level and professional occupations are open to job searchers who meet certain basic qualifications for employment consideration:
Financial Service Representative 
Part-time and full-time schedule possibilities are available for financial services representatives, with an annual starting salary of roughly $30,000. To be considered for a position, applicants must be able to demonstrate critical thinking and excellent organizational skills. All of the company's reps work as independent contractors. Schedules and client lists are the responsibility of associates. Selling investment plans and insurance packages are one of the primary responsibilities of the position.
Customer Service Representative 
For those searching for typical entry-level jobs, customer service representative positions are a good place to start. As customer service representatives, they answer inbound calls from clients in an office setting while also resolving disputes and other problems with services. Data management, filing, and meeting planning all demand great typing and computer skills to keep up with the volume of data. Primerica also hires people who are interested in a long-term career in the financial services industry. Candidate's personal qualities such as friendliness, outgoingness, and politeness help them during the hiring process as well
Benefits 
In the financial services industry, having complete control over remuneration is a major perk. Primarily based on commissions, Primerica employees can directly influence their earnings. Work-from-home options are abundant due to the independent nature of the positions available. Employing a large company offers a variety of conventional benefits packages, including health insurance, overtime pay off, and 401(k) pensions.
Last words 
Aside from investing, Primerica offers a variety of services to its customers, including legal counsel and insurance plans. Customers who use legal services benefit from audit counseling will bequeath, probate, and motor vehicle guidance. For example, clients can bundle long-term care, home and auto health coverage to save money.
Customers-oriented, energetic candidates are frequently hired by Primerica. The decision to invest, financing, banking, and sales experts are in high demand at this prominent financial services company. If asked about wealth management understanding in an interview, candidates should come across as self-assured. 
Primerica Careers- Application process, Their Salary, and Duties