Popeyes Louisiana Kitchen Inc., also famously known as Popeyes, is a global multi chain fried chicken quick food restaurant. Founded in 1972, its first restaurant was launched in New Orleans, Louisiana in the USA. Established by Al Copeland, a food innovator, Popeyes introduced Louisiana's culinary legacy through its distinct and flavorsome menu. Let us know "Popeyes Career"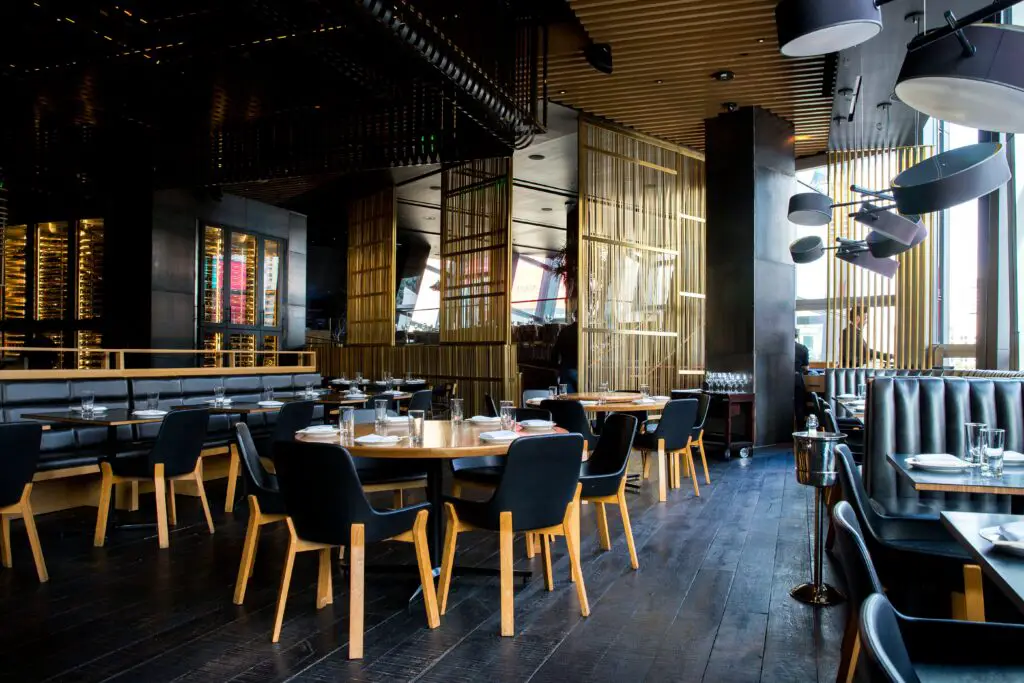 Popeyes Career
Popeyes' main showstoppers, the spicy fried chicken, fried shrimps and chicken tenders gained rapid popularity along with other regional grub, like sandwiches. seafood and desserts. Its authentic creole and Cajun flavors have been grabbing the attention of its consumers. Today, Popeyes is a proud owner of 3,705 franchises worldwide.
Generating revenue of 579 million USD in 2021, Popeyes, on average, has 5,700 employees under its wings. Located in 46 states across the US along with Puerto Rico and the District of Columbia, Popeye remains the most magnetic food chain for job seekers. Numerous job openings are rolling out throughout the year. Popeyes has a long list of job posts like crew members, shift managers, assistant managers, team members, etc. Popeye offers competitive salaries according to the job openings and provides its employees with monetary as well as non-monetary benefits.
Job Opportunities Available At Popeyes
Like every other chain of restaurants, Popeyes has job openings at all the franchisees as well as at its support centres. Candidates who desire to work at Popeyes can apply to any of the job openings according to the job description and the required qualifications.
Support Jobs
Candidates can work at the back end of Popeyes. These employees are recruited to provide support to other employees and their customers as well. There are numerous jobs you can apply to including:
Facilities Manager
Human Resource Manager
Advertising Manager
Operations Analyst
Project Manager
Customer Care Executive
Deputy Manager Finance
 Manager Finance
 Brand Marketing Manager
Social Media Manager 
Retail Sales Associate etc.
Restaurant Jobs
Popeyes' career website offers many restaurant jobs. These jobs are on-site and franchise-based and can be applied through the website itself. These job openings include:
Crew member
Cook for example Sandwich Maker
Cashier
Team member
Franchise Manager
General Manager
Food Service Worker
Housekeeping
Shift Manager Etc.
How Much Can You Earn With A Popeyes Career?
Popeyes is a giant in the quick-serve food industry in the US and hence, the brand requires both part-time and full-time employees. Working in a food joint can be a tough task. Therefore, candidates who do not mind spending most of their day on their feet to serve a heavy inflow of customers, are suited to work a job at Popeyes.
As a minimum, a Popeyes employee earns 8 USD per hour. The salaries depend upon the job type of the employee. A few main Popeyes career openings and their salaries can be seen below.
Team Member
An entry-level job where employees are hired on a part-time basis.
Courteous, polite and attentive people are wanted for this job.
The employee starts with a minimum hourly wage.
Cashier
Their job description includes working the registers.
Interacting with customers and looking after sales.
The typical pay rate for this job is about 9 USD per hour.
Manager Level
Their job is to manage the franchise, workforce, sales or logistics for Popeyes.
Hiring employees and training them is also a part of their duty.
Managers earn up to 35,000 to 40,000 USD per year.
Cook
The employee must undertake duties of preparation and cooking.
They are also responsible for maintaining hygiene standards in the kitchen.
Different Requirements And Qualifications For A Popeyes Career
Popeyes has a long list of career options. The job applications are shortlisted depending on what the role requires. Since Popeyes is a fast-food establishment, the majority of the roles are customer-centric and require soft skills like good communication and being proactive. The recruiters seek employees who:
Can stand almost throughout their shift.
Are experienced in handling point-of-sales. (not mandatory)
Have experience in doing kitchen jobs. (not mandatory)
Understand and comply with safety and hygiene standards.
Can listen to the customer and help in resolving issues.
Can manage shift schedules and provide training to other employees. (not for beginners)
Have outstanding interpersonal skills.
Are team players.
Minimum Age Of Being Hired At Popeyes
You have to have minimum age of 16 years old to work at Popeyes as a crew member. For the role of cook or manager, anyone who is 18 years and above and has appropriate work experience can be considered. Proof of citizenship and a valid work permit is a must for 16-year-old applicants.
Popeyes Job Application Process
To apply for a job opening at Popeyes,
Go to Popeyes' career page on its website.
Opt to work at the restaurant or the support centre.
Select a job which matches your qualifications and your preferred location of work. 
Thoroughly go through the job description and click "Apply".
Create a login using your LinkedIn or Facebook profile.
Fill in your personal details and upload a resume.
Answer all the screening QnAs.
Wait patiently for the recruitment team to contact you.
Employee Benefits And Perks In A Popeyes Career
Popeyes is ranked lower as compared to its competitors when it comes to benefits and perks for its employees. While financial benefits and time-offs are not provided to inexperienced workers as Popeyes, they get:
Free beverages
Food On Duty
Meal Discounts
Paid Vacations
Flexible Work Shifts
Paid Sick Leaves
401(k) retirement plan
Medical Insurance
These benefits are largely dependent on your role and experience.
Conclusion
Popeyes is a huge brand name in the world of fast food in the US. With multiple locations to work at and several types of job openings, a career at Popeyes is a good opportunity for someone starting in the field of fast food. Gaining experience in the service industry at Popeyes will work as a stepping stone in your career.
FAQs
How can I know my application status?
Potential candidates can expect a call-back within one week of their job application. The admission process might take up to 2 weeks.  You can give a call to the recruitment team if you do not hear back.
Do you get paid while getting trained at Popeyes?
No, Popeyes does not pay its employees during the initial training period.
What can be asked during an interview with Popeyes?
Expect standard questions related to customer service and resolving real-time issues. Applicants are expected to speak about the role they have applied for and the duties they are expected to perform.
Popeyes Career -Complete Guide