Popeyes is a prominent restaurant, and it is known as Popeyes Louisiana kitchen it's an American multinational chain of fried chicken fast food Popeyes restaurant is working on its principles, and they believe to keep its culture intact to achieve its company goals and working on their business roadmap that guides business decisions. Let us know about "What Is The Youngest You Can Work At Popeyes?"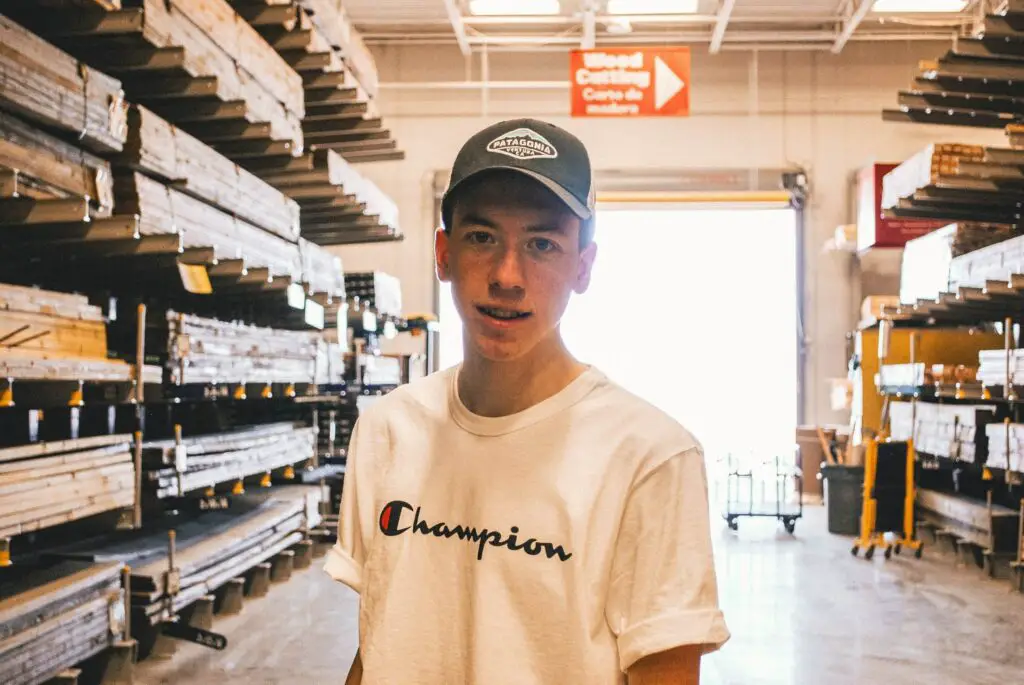 The youngest age to work at Popeyes is 16 years old to do an entry-level job at Popeyes, and you will be inducted as a  team member of the company. And if your age is above 16 years or 18 years old or above then you are eligible for the position of a coordinator at Popeyes for hourly shift work.  Description of Two Positions at Popeyes- 
Team Member-this job position is particularly for those who are 16 years old and you are vital members of the company and contributing to the success of Popeyes. Their work in this position is to give the best customer service with customer promise. Furthermore, the team member is responsible for discharging his duty by closely associating with restaurant managers, assisting them in their work, and maintaining the operational procedures.
Shift Coordinator- this job position is related to leadership to coordinator, cooperate and collaborate with others and assist, supervise, control, and keep the process intact.
Description Of Popeyes-
Popeyes Louisiana Kitchen was incorporated and previously it is famous with the name Popeyes famous fried chicken and biscuits. And it was founded in 1972, in New Orleans, Louisana. The headquarter of Popeyes is in Miami. Till 2020 Popeyes have around 3,451 restaurants, and Popeyes stores are open in more than 46 states. And worldwide expansion across 30 countries.
Responsibilities Of Team Member And Coordinator-
Team Coordinator
Smile as you welcome visitors, take orders, and handle payments.
As required, operate a cash register or other point-of-sale equipment.
To create more sales possibilities, employ value-added suggestive selling strategies.
Attend to visitors' requirements in a considerate and professional manner.
Check the correctness of the orders from the visitors.
Products for food and drink are prepared and packaged.
Clean utensils, countertops, and spaces used for food preparation in the kitchen.
The eating area, bathrooms, and grounds were all clean.
Uphold workplace health and safety requirements.
As required, unload and restock inventory goods.
Coordinator
In charge of running the restaurant during certain shifts, which includes opening and closing.
On shifts, you are in charge of making bank deposits.
Provide precise and simple production instructions to team members.
Sets an example for teammates by working diligently to complete the shift plan and ensuring quick and efficient output.
Application Process For Applying Job At Popeyes–
Step 1- Go and visit the official page of Popeyes.
Step 2- Fill up the job application online/ or call your preferred location restaurant because each store has its different policies for hiring.
Step 3- Review your application, and you will receive a call.
Step 4- Call for an interview.
Working Benefits At Popeyes For Entry-Level Team Members-
You will be paid as per your performance and shift hours.
You will be receiving anniversary payouts.
For best service, you will get service awards.
If you would achieve your quarterly or yearly goals then you are eligible for getting a store bonus.
You will also be covered by the healthcare service (including dental and vision insurance)
Other benefits are an employee credit union, popeyes also helping in your education, and getting a 401(k).
Tips on Interview Questions-
Are you comfortable working in fast-paced surroundings at popeyes?
What motivates you to work at Popeyes?
Have you done this work earlier?
What skills do you have for the preferred position?
How will you be an asset to this company?
Conclusion- 
In the nutshell, a Popeyes restaurant is a great place for all who are eagerly waiting to apply there, and there are benefits which are provided to the staff member at the Popeyes Restreaunt related to healthcare, and discounts, in three easy steps you can apply at Popeyes restaurant. All the job requirements, descriptions, job benefits, and several store information are discussed above. Furthermore, it's important to read carefully all the details before you will apply and grab this job.
Frequently Asked Questions-
How much shift coordinator is earning hourly?
Shift coordinator earnings are between $9 and $15 an hour at Popeyes.
How many team member is working hourly?
Team members earn the minimum wage of $13 per hour at Popeyes.
What dress I should wear on my interview day at Popeyes?
Most likely you should wear casual business attire with a proper shirt, shoes, and jeans.
Whether below 16 years old person can hire at Popeyes?
No. below 16 years old teens are not allowed. 
What Is The Youngest You Can Work At Popeyes?