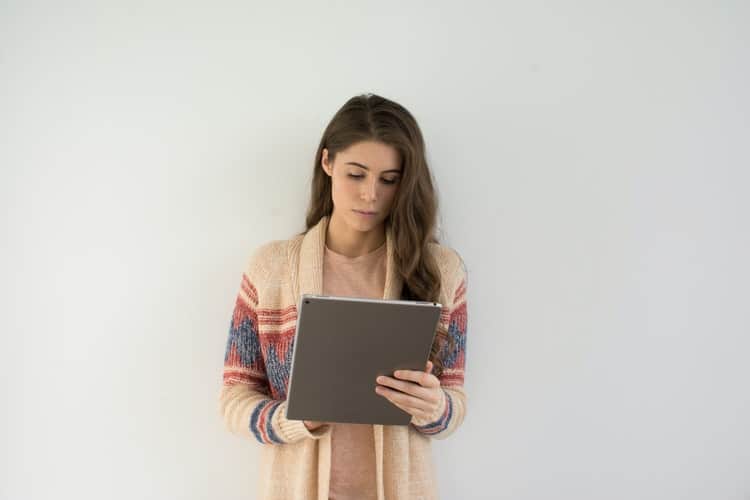 As a student in the USA, it isn't easy to manage academic expenses if you don't have a stable income source. With the ever-increasing cost of living and tuition expenses, the urgency of working as a part-timer while pursuing your degree has never been clearer. Are you studying biology, or do you already have a degree? Here are some much-needed tips and recommendations on how you can start earning through various Part-Time Jobs For Biology Majors. In most cases, a biology major degree takes four years to complete in the USA. Many jobs indicate the wide spectrum of different subjects in this degree that biology majors are offered today. A degree in science can guarantee you a decent career, whether it be government or private-based.
Part-Time Jobs For Biology Majors
In this article, we are only concerned about the part-time jobs available to biology majors. Without further ado, let's dive into the pool of options forthwith and choose one well suited to your interests.
Medical Sales Representative 


Medical product sales representatives link pharmacies and health care departments, hospitals, clinics, and medical companies. They are responsible for facilitating trade, prompting the company's brand, regular follow-ups with chemists, and building connections with their excellent colloquial and sales skills. If you are a people person, this is a great option for you.

Salary: A medical or pharmaceutical sales representative's average salary is about $2200 to $6020 per month. It can vary depending on the working hours for part-timers.

Necessary Disciplines: Candidates opting for this part-time job are required to have an academic background in Biology. They must hold professional-level proficiency in interpersonal and intrapersonal communication and have an extensive vocabulary and deep knowledge of the products.


Dispensary employee


This job is suitable for people who are willing to work part-time in dispensaries or medical marts. Under this job, you must do various tasks, such as patient check-in, data entry, record keeping, product handling, and support other similar dispensary undertakings.

Salary: Data suggest that dispensary employees generally earn a minimum wage of $26500 per annum. It can range from very low to very high depending on the skills and type of dispensaries you work for.

Necessary Disciplines: You must know about medicines and be well adept with organizational skills. Their primary role is to assist customers in the check-out process; therefore, fast writing and observation skills are expected.  In addition to that, excellent customer service may be helpful for this customer-facing job.


Tutor


Several educational institutions in the current economy are hiring biology majors for part-time entry-level tutor positions. They require biology majors to assist students in their lessons and prepare them for their assignments and examinations, taking into consideration the needs and shortcomings of students and helping them get better regarding the same, in addition to providing needful guidance in relevant disciplines like zoology, microbiology, physiology, biophysics, environmental science, chemistry and more.

Salary: The pay scale of tutors in the USA varies from region to region and client to client. In most cases, the patrons are up for negotiations. On average, a part-time high school tutor gets paid $10 hourly, while a university-level tutor might receive as much as a lump sum of $30-$45 on an hourly basis.

Necessary Disciplines: The candidate must be a biology major from a recognized university or college.  I need to specialize in understanding the concepts and have mastery of patience. The candidate needs to have the essential subject knowledge and expertise in communication.


Biology based content creator


Companies are hiring freshers for the content developer's role in different niches,  responsible for curating content for biology students and creating study materials, test materials, and updating the same periodically. Moreover, their role is also to manage, research and plan video, audio, or other multimedia content for students and work independently with the board.

Salary: For entry-level positions, the reimbursement starts at $97,500 per year, while the minimum wage or compensation for a freelancer or part-timer is about $12k to $40k per annum. 

Necessary Disciplines: Proper knowledge of technology and web tools. Pedagogical and skills in designing with essential subject knowledge and enthusiasm to make learning more fun. Candidates with an inclination towards creativity will be desired. 


Keeper


Wildlife organizations are looking for determined and competent biology majors to work with the team as zoo or aviary keepers. Students interested in zoology at a degree level and wanting to work in wildlife care and conservation may apply for these openings on a part-time basis. The Keeper's job is to handle animals, submit daily reports, and execute tasks allied with animal husbandry and supervision.

Salary: The salary of a keeper may vary from one area to another. As for the part-timers, it depends on their flexible working hours. In the United States, part-timers average $15 per hour or $0.34 (2%) more than the national average hourly salary of $14.34. 

Necessary Disciplines: The ability to monitor animals effectively is strongly needed. Critical thinking is necessary as such skills determine your ability to work. This job mandates physical fitness—also, Compassion towards animals, and a strong understanding of zoology.


Vet Assistant


Small-scale animal hospitals need a part-time Veterinary associate or assistant for secondary opinions and aid. As a part-timer, the role is to work alongside the doctor and receive veterinary surgery, medication, and animal care experience. Veterinary doctors hire biology graduates for this position to seek assistance. Their responsibility is to provide each pet with precise vigilance and keep clients well-informed.

Salary: The average earning of a veterinary assistant is $13.44 per hour in the United States, along with numerous benefits like flexible job hours, paid time off, employees discount, pet insurance, etc.

Necessary Disciplines: Soft skills are essential for the role of a Vet assistant. Preferred candidates shall be compassionate towards animals and be ready to serve animals. An understanding of animal restraint is a plus.


Research Assistant


This position supports research scientists in conducting biology-based examinations alongside scientists. A research assistant also assists them in lab testing and other procedures. The part-timer must maintain lab records with observations, outcomes, and updates to senior fellow scientists. They are mostly hired for universities, crop protection, and security. 

Salary: The regular salary for a biology research assistant is nearly $37,718 a year. In the United States, annual salaries start at almost $74,500 and drop as low as $15,500. According to research, most part-time research assistant salaries vary from $31,000 to $47,500.

Necessary Disciplines: Eligible candidates for this position must have competent skills and knowledge of microbiology, agriculture & horticulture. Patience, explanation skill, deep understanding of the concepts


Florist


We have witnessed the growing demand for florists in the event management industries. A florist's job is not only to organize flowers but to regulate events, manage weddings, etc. As a florist, you can either work unassisted or collaborate with major event organizers. You can also work as a freelancer for them. The important disciplines required for this job are holding the knowledge of different plants and flowers, supervising, and team management.

Salary: Some beginner freelance or part-time florists in the USA earn $15.00 hourly while others earn an average of $14 per hour suited for a biology major as a part-time worker.

Necessary Disciplines: Those who are willing to work as a florist must possess adequate organizational skills and verbal communication proficiency. They should be creative and have keen eyes for designing, color matching, supervision, and style.


Botanist


The need for those trained in botany has continued to grow. If you possess a decent knowledge about plants, scientific processes regarding plants, their life cycle, and find environmental science intriguing, botanist will be a perfect job. You can work as a freelancer, part-timer, or on a contract basis. A botanist's role is to conduct a thorough analysis and in-depth survey about plant life to examine and estimate them by using different techniques. The job of a botanist is available in both government as well as the private sector. For example, national parks and botanical gardens. 

Salary: The salary of an average part-time Botanist is around $20,000 per annum but can change with adequate experience and skills as time passes. 

Necessary Disciplines: The candidate is required to be a responsible and clear communicator. They must possess a strong understanding of Botany as a subject with sufficient skills in research and experimentation.

You might be surprised to learn that biology has to offer a myriad of opportunities other than the conventional ones mentioned above. Graduates can opt for job opportunities as laboratory technicians, writers, teachers, nutritionists, ecologists, counselors, health educators, park wardens, digital marketing interns, and sales assistants. There are even more countless other job opportunities that a biology major can choose from. The career prosperities of a part-time working student are by no means confined, and the skills developed during their course of study can be utilized in investigating different opportunities. The United States of America, being the leading nation in terms of technology and scientific advancements, provides many opportunities to graduate students, more than most other countries of the world.
Also read Cicis Pizza Careers: Job Application, Salary & Benefits
Part-Time Jobs For Biology Majors