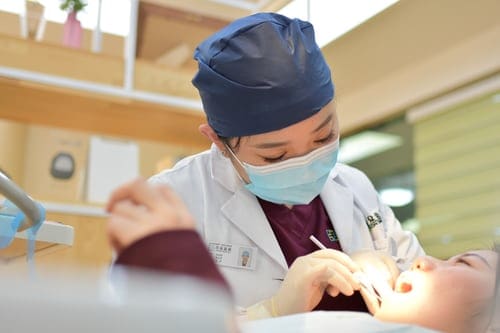 These days there is lightning pace growth in the field of Biology. Hence the jobs in this field are increasing, which requires lots of training and persistent efforts. There is a rising demand for Highest Paying Jobs in Biology, and also the position is getting respectable and highly paid. So, in addition to the basic degree in Biology, you need industry-oriented training and professional certifications. You should be well versed with medical jargon and scientific know-how of particular fields like dermatology, anatomy. Other than this, you need strong verbal, written, presentation, and problem-solving skills. Here in this article, we will discuss in detail the highest paid jobs in the field of Biology.
Highest Paying Jobs in Biology
Health Communication Specialist: The health communication specialist educates the audience regarding the most effective treatments and remedies. In addition to this, various preventive measures are also promulgated. It helps people to adopt a healthy and safest lifestyle for their body and mental well-being. Now, if you scroll Google, you will get a large pool of misleading information regarding health issues. So here lies the duty of health communication experts to sift away the wrong information for their audience. The training for this job is rigorous as it is necessary to give proper insights to the public.


Average Annual Salary: $ 52000 per year and the entry-level salary- $ 30000 per year.
Major responsibilities and skill-set-


Remain up to date with the trending diseases that have the potential to harm the human race.
Should be able to create digital campaigns that spread public awareness and also preventive measures.
Clear communication and convincing power.
Research skills



Microbiologists: They analyze various disease-causing pathogens like bacteria, fungi, protozoa, viruses, etc. The various samples are taken to the laboratory, where they are subjected to software identification methods to detect potential diseases. Many clinical trials are conducted on such samples to measure their performance and intensity at various testing stages. For example, if we want to know the genetic structure of genetically engineered fruits and plants or know the effectiveness of Ethanol mixed fuels, then microbiologists' role comes into play. When any new vaccine is developed, it is necessary to study its reaction to the human body. Here again, microbiologists play an important role in conduction research to acquire scientific knowledge.


Average Annual Salary- $ 65129 per year
Major responsibilities and skill-set-


Use of advanced software and advanced instruments like an electron microscope.
Collecting a sample from reliable sources and proper storage of the scientific data.
Laboratory management and high-quality inspections of food, drugs, etc.
Excellent IT, analytical, teamwork, and communication skills.



Pharmaceutical Sales Representative: The pharmaceutical industry is growing rapidly, so someone must educate the physician about the new product and other advancements in this industry. Here the role of pharmaceutical sales representatives comes into play. They act as a bridge between the patient and the physician to provide the most suitable drug remedy. Now this drug market is very competitive and also full of adulterants. So sales representatives should keep the knowledge of the competing products so that they can easily pitch the competency of their product over competitors product.


Average Annual Salary – $ 65000 per year. They earn on a commission basis for every sale in their assigned territory.
Major responsibilities and skill-set-


Should be specialized in pharmacology (the study of medications). This implies that sales representatives should have proper knowledge of drug chemistry when interacting with the human body.
He or she should be well versed with the effects, side effects, and the method of action of that drug.
Arrange and attend sales meetings, conferences, and events.
Strong research and analytical skills.


Respiratory Therapist: There are a large number of respiratory diseases like asthma or emphysema. This sector's job opportunity is auspicious as the projected growth rate for 10 years is 19 percent. This sector's growth is attributed to the middle-aged and elderly population who are susceptible to pulmonary diseases, which causes permanent damage to the lungs. A large number of people are inveterate smokers, which results in severe and chronic lung diseases. Also, never forget about the emergency care they provide to their patients suffering from various emergencies like heart attacks, abrupt shocks, etc.


Average Annual Salary- $ 61,330.
Major responsibilities and skill-set-


Performing high-quality laboratory tests like lung capacity measurement and blood gas analyzer to monitor the gas mix in the blood sample. This includes monitor and maintenance of patient progress reports. Also, the handling of important equipment like ventilators is one of the crucial tasks.

Detection of probable disease of breathing and another type of cardiopulmonary malfunctioning.

Customized treatment plans to the patient like physiotherapy, aerosol medications, etc. For example, in chest physiotherapy, there is excessive mucus that has been accumulated in the lungs of the patient. This condition is often termed cystic fibrosis, which can only be cured through regular vibrations on the rib cage area and the patient's forced coughing.

Consult with physicians to develop patient treatment plans and managing the life support systems.



Environmental Scientist: The major concern of environmental scientists is pollution. These days it is necessary to find out the causes of environmental hazards, and hence environmental scientist is one of the most booming job opportunities. So environment scientist develops protective solutions to save the inhabitants of planet Earth from such harmful effects.


Average Annual Salary- $ 69,400
Major responsibilities and skill-set-


They are highly skilled people who collect the data and analyze the samples of soil, water, air, etc.

They conduct field research to fathom the purities and impurities in the given sample and fix pollution and the environment.

They develop proper plans and proposals for eco-friendly implementations and communicate this plan to the govt bodies for well being of nature and the human race.



Registered Nurse: A registered nurse is considered the support system for patients and their families and is trained to provide primary and specialty care. The main task of the registered nurse is to inform and educate the mass regarding medications and conditions. The various departments are- neonatology, oncology, critical support, pediatrics, etc. According to some of the sources, the number of nurses working in the US in 2016 was nearly 3 million.


Average Annual Salary- $ 71,730
Major responsibilities and skill-set-


Performing treatments and tests by the physician's order.

To analyze the diagnostic lab test results to evaluate the patient's current conditions problem, care required. This also requires maintaining the database and records of their patients.

Other roles include primary and emergency care, prescriptions, and medications, planning the roadmap for patient care with the nursing team. Collaborate with the nursing team to create a Plan of Care for all patients.

Training of ancillary staff.



Physical Therapist Assistant: They are directly supervised by their physical therapists in their offices or hospitals. They are significant people as they are specialized in some of the crucial tasks like equipment set up and assistance to their patients. Have you ever heard about the people who help patients for recovery from illness and sudden trauma? They are physical therapists' assistants.


Average Annual Salary- $ 58790
Major responsibilities and skill-set-


Noting down the patient status starting from the application of therapy to its after-effects and reporting to the main therapist.

Creating the customized exercise plan, which is part of the patient's plan of care. For example, massage, stretching, some types of yoga are meant for specific body parts.

Should have sound knowledge of handling the devices and equipment. One of the important pieces of equipment is a walker for the patients.

Devise a post-treatment plan for the patient and his or her family members.



Genetic Counselor: Genetic counselors' main concern is defects in genes that are inherited or present by birth. They inform and educate the patient and their family about the potential genetic effect that is revolving in their lineage. Some examples are Down syndrome, Cystic fibrosis, birth cancer, etc. Generally, they are full-time employees who work in labs, hospitals, and offices of a physician. If you look at the statistics, then the projected growth rate for the next ten years is nearly 21 percent which is very high compared to other sectors.


Average Annual Salary- $ 73641
Major responsibilities and skill-set-


Maintaining the family records of a patient in the database to make historical analysis and predictive decisions.

Attending meetings and forums to keep the knowledge of the latest trend in genomics.

Patient counseling and family member support with detailed consultation and reassurance of the associated risks.



Biochemist: They are specialized in making deep studies of biological processes governed by some chemical ad physical laws. They are responsible for conducting experiments and store the results for future analysis. The employment market is projected to grow by nearly 4 percent in the coming decade. They play a significant role in improving people's lives.


Average Annual Salary- $ 94490
Major responsibilities and skill-set-


Research and analysis of complex projects. For example, understanding the nature of drugs and their interaction method with human DNA and hormonal system. So the analysis of DNA, proteins, lipids, and fat globules takes place.

Devise research plan and convincing scientists, doctors through presentation and communication skills.

Consulting the research and findings of the other researchers and make up-gradation to their already existing research.



Medical and Health Services Manager: The role of the Medical and health services manager is to manage the end delivery of health care across the various departments. They are also tagged as healthcare administrators. Nursing home administrator and practice administrator are some of the examples of Medical and health services manager. Here you can see that their job titles imply the area of their specialization or expertise.


Average annual salary- $ 98350
Major responsibilities and skill-set-


Complete management and planning of the entire facility of a health clinic or health program.

Addressing the operational challenges in the business.

The training program of team members and doubt handling.

Keeping up to date information of rules and regulations and policies of managing the clinical operations.



Pharmacists: They have expertise in handling prescriptions and offering prescriptive medications to their patients. Generally, they work in the drug store but sometimes in groceries also. Other duties involve supervising the pharmacy technicians, managing the inventory of prescriptions, counseling the patient, and more.


Average annual salary- $ 128,090.
Major responsibilities and skill-set-


Coordinating with the physician to give the proper dosage to the patients.

To understand the drug mix prescribed to the patient. The main work of a physician is to understand the interaction of various drugs in the human body. Sometimes 2 different drugs may clash and cause serious problems in the future.

Instructing the patient on 

How to consume the drug with the required dosage and some other aspects like diet routine, exercise plans, etc.

They are also responsible for some record maintenance and other administrative tasks.

Working with the insurance agencies to assist the patient fr the perfect health plan.
Generally, pharmacists are of 4 types:
Community Pharmacists- They have their shops or independent retail outlets. They also serve some of the primary care like flu shots.

Clinical Pharmacists- They don't spend much time making prescriptions. Rather, they work for patient care directly. They work closely with the hospitals and other members of the healthcare team.

Consultant Pharmacists- They are the providers of pharmacy services to the patients by providing health care options like insurance and high-quality medications.

Pharmaceutical Industry Pharmacists- They work in the highly skilled arena like marketing, sales, and R and D. Some important roles include independent clinical trials, new drug development, and quality control of the elements of the drugs.
Veterinarians: They are doctors of animals. They also work to protect the health of animals and the well-being of the public. The employment growth rate is also very promising. According to some sources, the growth rate of employment in this sector is around 16 percent over the next decade.


Average Annual Salary- $ 95460
Major responsibilities and skill-set-


To diagnose the health status of the animals.

Performing various operations like treatment of the wound, performing surgery, and dressing.

One of the most important duties is to perform an important sample test and develop the vaccine for the animals like rabies and parvovirus injections.

The merciless killing of animals is also known as euthanasia.
Here you can see some of the common listed examples of the veterinarian: –
Companion Animal Veterinarian- Generally they work closely with private hospitals and clinics. They deal with the preventive health care of the animals.

Food Animal Veterinarians- deal with heavy farm animals subjected to the risk of long-term illness and injuries.

Food Safety and Inspection Veterinarian- deal with the testing and supervision of livestock like poultry farms. For example, they deal with diseases and their treatment like bird flu, swine flu, etc.
Oncologist: Oncologist deals with the diagnosis and treatment of the cancers. So they give complete guidance and care to patients during the full course of cancer treatment. The other members whom they interact with- social workers, dieticians, radiologists, surgeons, etc.


Average Annual Salary- $ 257,605
Major responsibilities and skill-set-


Maintaining the medical histories, performing the physical evaluations and administrative tasks.

Performing diagnostics tests and scanning like X-ray, CT scan, MRI (Magnetic Resonance Imaging), surgical tasks, biopsy, etc.

Other tasks include chemotherapy, radiotherapy, tumor removal, etc.


Dentist: Dentists treat your teeth, gums, and other parts related to the buccal cavity. Have you heard of a root canal? This work is done by the dentist and his or her team. The rate of growth of employment is nearly 3 percent for the coming decade.


Average Annual Salary- $ 159,200
Major responsibilities and skill-set-


Repair the teeth, which include removing decayed matter or removing fractured teeth and insertion of an artificial one.

There are a large number of whitening agents and sealants that dentist fill in our teeth.

Educating the patient about teeth care and attending the various heath camps.

Diagnosis of the teeth.

They highly specialize in handling equipment, like x-ray machines, drills, mouth forceps, brushes, mirrors, scalpels, etc.

Other important devices which they use are lasers, digital scanners, etc.

Here in this article, we have discussed various job profiles that are highly demanding with handsome pay and career hike. One should search for career options in these above-mentioned fields of biology.
Also, read Highest Paying Chemistry Jobs
Highest Paying Jobs in Biology