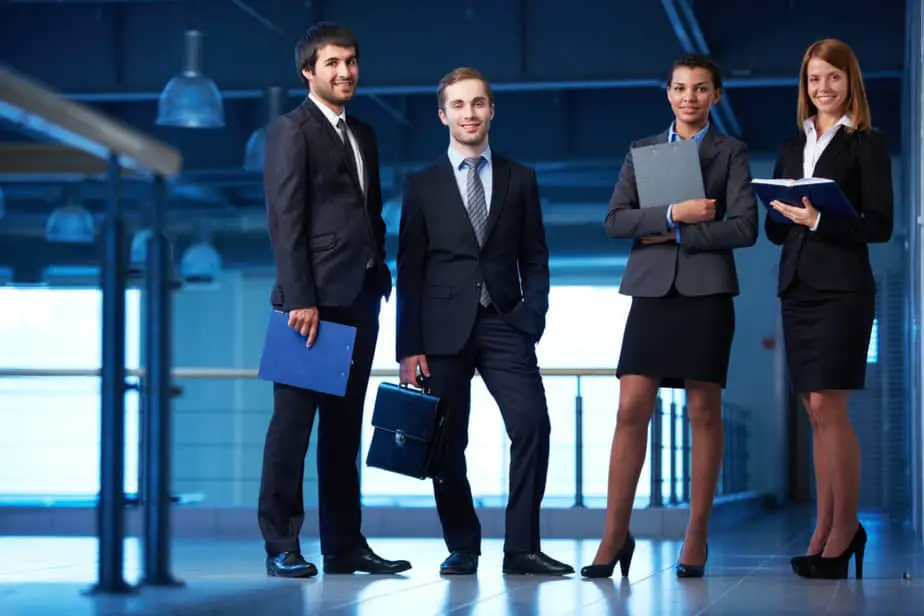 Office Depot is an American organization that aims at dealing with office supplies. The company was founded in 1986 by F. Patrick Sher and is based in Boca Raton, Florida, United States. The ODP corporation seems to effectively serve in various locations in Europe and North America. The company has around 1400 retail stores with an e-commerce website and sales organization for the development of Office Depot. Here, let's know about Office Depot Careers.
Job Profile at Office Depot: 
The ODP corporation is serving in multiple locations and certainly requires employees for effective functioning. Every year there are multiple vacancies at different retail stores of Office Depot, so the aspiring candidates can grab the opportunity and apply for jobs at Office Depot. 
Senior Lead Software Development Engineer: As an integral part of a team, you will be responsible to design and build the best quality technological solution for exceptional customer service. As a lead software development engineer, you need to collaborate and communicate with the product head, business analyst, and various other departments for effective functioning. You have to ensure that the entire software engineering department is functioning according to the norms of the company. Also, you have to focus on professional development and build the best technical solutions for customers. 
Print and Client Services Supervisor: You have to oversee the functioning in the print service area and guide and assist the other co-workers. You have to ensure that customers are satisfied with the services provided and should work towards providing exceptional customer service. Also, you will be responsible to look after cash handling, tax exemption, and other such cash-related transactions. The communication tools will be beneficial to communicate with other employees within the Print Service Area. You have to adhere to all norms of the company and must ensure that the environment at the store is best and well-stocked. 
Client Engagement Manager: As the title of the job position suggests, you have to work towards customer satisfaction. You have to work closely with the management and sales team to create a memorable experience for customers at the store. You need to provide guidance and assistance to other store associates including the Print and Client Service Supervisor. As a client engagement manager, you have to engage the employees to create a customer-centric environment in the store. You will be the leader, so you should have proper skills for the role of client engagement manager. 
Retail Service Advisor: As a retail service advisor, you should oversee the stocking and restocking of products at the store. You need to evaluate the needs of the customer and make the products available at the store. You have to perform all the merchandise-related operations at the store and the stocks should be properly arranged in the store for customers' convenience. Also, you need to look after the associates working at the store whether they are following all the rules of the company's policy or not. You have to set weekly ads and change the price of the products. 
Assistant Store Manager or Sales Manager: Assistant Store Manager has to work closely with the general manager to boost the sales in the store as you need to meet the monthly sales target. You need to support the general manager with the functioning of the store. You need to inspire and encourage other employees to boost sales and execute everything accordingly. All the functions related to merchandise should be performed by you and you need to ensure that all products are displayed properly. Also, to generate revenue in the store you should follow proper sales culture within the store. 
Director, Product, and Technology: As a director, you need to create a path to successfully achieve the goals of providing services and products. You have to work across different departments to function effectively and create an innovative culture in the office premises. You have to collaborate with executives and associates to approve the various projects and programs created by associates. The director needs to maximize sales and build a customer-friendly environment in the store and ensure all the employees are following the norms of the company. To become a successful director you need to possess analytical skills along with communication and leadership qualities. 
General Requirements to be a part of Office Depot:
The candidates who wish to be a part of Office Depot must be aware of the general requirements that are needed to be fulfilled. Here are a few factors that are needed to be kept in mind to work as an employee at Office Depot: 
Age: You need to be above 18 years to work at Office Depot. 
Skills: You must have the following skills that are basic to every job role, so one must possess them. The skills are: 
Communication Skills: To collaborate and communicate effectively with consumers and associates. 
Leadership Qualities: Working in any position, you should have leadership qualities to lead the entire team and achieve goals. 
Analytical Thinking: Before jumping to any decision one needs to evaluate things and think critically to decide things. 
Decision-Making Skills: At every level, you need to make certain decisions for the growth and development of the company. 
Salary at Office Depot:  
All the employees working at different retail stores of Office Depot are happy and satisfied with the pay. The average annual income of employees at the ODP corporation is $69,019 and the average salary ranges from $20986 per year to $145,000 per year. Though, the salary highly fluctuates on the basis of job positions and location you are working at. Below is given the chart of salary of employees working at Office Depot according to different job roles: 
| | |
| --- | --- |
| Job Position at Office Depot | Average Salary |
| Front Desk Receptionist | $25.89 per hour  |
| Retail Sales Associate | $12.05 per hour |
| Assistant General Manager | $38,463 per year  |
| Assistant Operations Manager | $10. 00 per hour |
| Account Resolution Specialist | $40,000 per year |
| Auxiliar or a General | $5,300 per month  |
| Cashier or Salesperson | $11. 26 per hour  |
| Administrative Coordinator | $18. 22 per hour  |
Benefits: 
Each employee is eligible to receive certain competitive and comprehensive benefits at Office Depot. These benefits are mostly different for a part-time and full-time worker. Here are given certain benefits that are common to both part-time and full-time workers at Office Depot: 
Health and Wellness Insurance: 
Health Insurance
Dental Insurance
Vision Insurance 
Health Savings Account (HSA) 
Accidental Death and Dismemberment Insurance
Occupational Accident Insurance
Flexible Spending Account (FSA)
Financial and Retirement Plan: 
401k Plan
Retirement Plan
Stock Options
Charitable Gift Matching
Vacation and Time Off: 
Time Off
Bereavement Leave
Maternity or Paternity Leave
Sick Day Leave
Paid Vacations
Military Leave
Unpaid Extended Leave
Flexible working hours
Associate Perks: 
Employee Discount
Employee Assistance Program 
Mobile Phone Discount
Performance Bonus
Professional Assistance: 
Job Training 
Tuition Assistance
Professional Development
Application Procedure: 
The hiring process at any company starts when a candidate begins looking for a job at the company. Likewise, when you browse a vacant job at Office Depot your hiring procedure will start. Most candidates prefer to apply online for a job, so below are given steps to apply for a job online at Office Depot: 
Step 1: You have to browse the official website of Office Depot Careers to find the best jobs at the company. 
Step 2: There you will find the option to add your location and basic keywords for the job.
Step 3: Once, you are done with searching for the job in your location then the list of jobs will appear. You need to select the best suitable for yourself. 
Step 4: You need to enter your email id to proceed with the application form. 
Step 5: The next page that appears will ask for your personal information and a job request application. Once, you are done filling the application form you can submit the form. 
Interview Questions asked at Office Depot:  
After filling the application form, if your profile amuses the recruiters they will call you for an interview. So, you should be well-prepared for the interview at Office Depot, though it won't be much stressful, yes knowing everything about the company is a must. Few questions along with their answers are given below for your assistance. The questions are not typical but can be answered easily. 
Ques. 1: Tell us about your greatest challenges as well as achievements and how you dealt with them. 
How to Answer: Mention the detailed challenging situation with the solution you provided. Then, you have to highlight the biggest achievement in a professional sense. It would be better if you keep the answer short. The recruiters are trying to judge the level of experience and maturity a candidate has. 
Sample Answer: Early in my life, I came across a challenge (mention the personal or work challenge). Though it was a stressful and difficult situation for me to overcome, patience and my skills helped me to get rid of the situation. When I overcame that challenge, I felt it was the biggest achievement for me as it was slightly impossible to get rid of that situation. 
Ques. 2: What is the thing that you like about the position you have applied for?
How to Answer: If you are applying for a position, then you must like something about that job role. You need to mention your liking for the job role. You must know about the job role so that you can effectively answer the question. 
Sample Answer: I have applied for the role of (a role you have applied for) because I have earned a degree in this field. The main reason is the reputation and perks associated with this job role. Also, I enjoy this position as when I previously worked at (name of the company) as a (job role for which you have applied) and I find it really amazing. 
Ques. 3: Tell us something about yourself that is not mentioned in the resume.
How to Answer: Give a detailed account of yourself but stick to professional information. You can talk about your hobbies too but it would be better if you would talk professionally. You should know about your life experiences, well this answer is going to be unscripted but you should be prepared for this job role. 
Sample Answer: I will begin with my name, I am (your name) have worked at (name of the company). While working at the company, I learned many great skills like communication skills, leadership qualities, discipline, and many more such skills. These skills help me achieve my targets on time and also, I have a hobby of (mention your hobby), these hobbies have sharpened my skills more. 
Conclusion:
The ODP corporation is a famous office supply chain of retail stores headquartered in Florida, United States. The company was founded in 1986 and is serving in various locations in Europe and North America. Office Depot is a famous company for selling office products, with around 1,400 stores the company is helping the customers in every sense.
Many candidates are willing to join the company, so they should grab the opportunity and apply for a job role at Office Depot. 
Frequently Asked Questions: 
Ques. 1: How much do employees working at Office Depot get paid?
Ans. 1: The average salary at Office Depot is $69,019 and the average salary ranges from $20986 per year to $145,000 per year. All the employees are highly satisfied with the competitive and comprehensive pay. 
Ques. 2: Is Office Depot considered to be a safe and exciting place to work at?
Ans. 2: For Office Depot, the safety of its employees is what matters the most, so they try to create a safe environment at the workplace. Also, all the employees consider each store of Office Depot as an exciting place to work. 
Ques. 3: What are the benefits provided by Office Depot to its employees?
Ans. 3: All the employees are happy to receive different types of helpful benefits. These benefits are beneficial for them as well as their family. As an employee, you will receive certain health and wellness insurance, vacations and paid time off, employee perks, and discounts. Also, you will get job training and professional support from management. 
Office Depot Careers- Job Application Process, And Salary