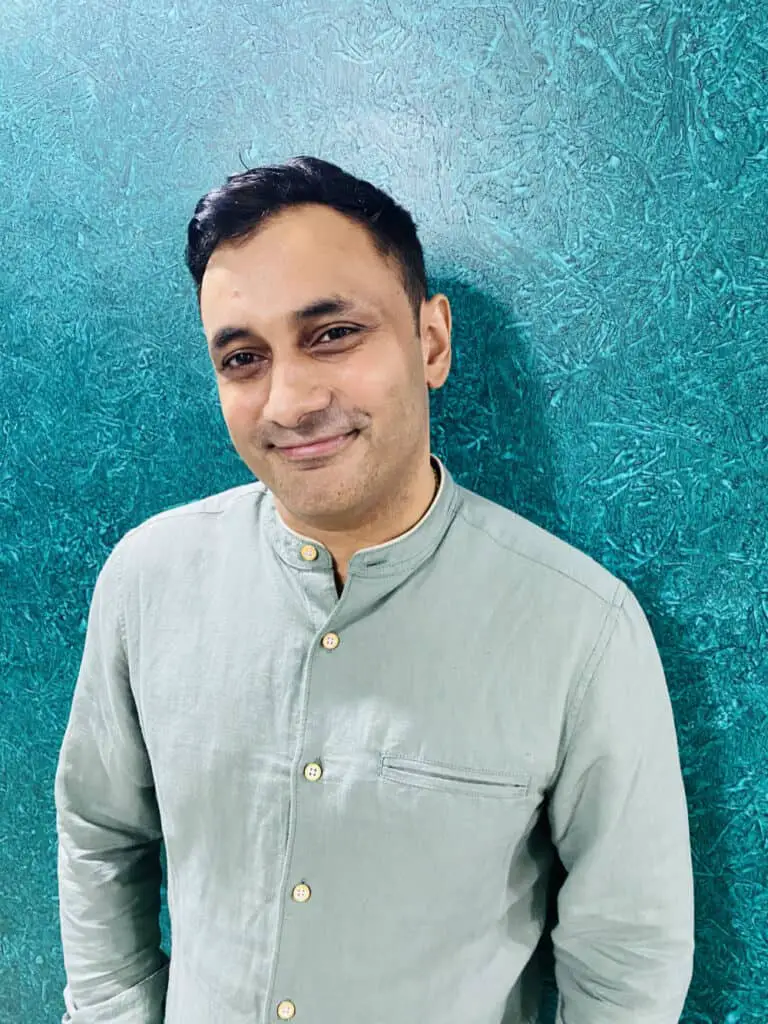 How was your University time?
University time was hectic. I didn't attend a university per se, I did a 1-year diploma at VFS (Vancouver Film School). I didn't want to spend 4 years doing BFA as the game industry is very dynamic and changing. I wanted a start in the industry right away.
Just because the course at VFS – 3D animation and VFX was 1 year, didn't mean it was easy. There was a lot crammed into it, and the competition was tough. However, the friendships made in this 1 year have now lasted for more than 18 years.
I used to go to the school to work on my portfolio project on a Friday evening and come back on Monday morning working 72 hours (with some sleep and food figured in). The school was open 24 hours, so this also gave us an insight into how the actual industry is.
Why did you choose a career in this field?
It happened by accident. I come from a family of Engineers and doctors, and I believe that my family had enough contribution to society, and I had 0 interest in either of these fields. The minimum degree in the family was Masters'. I dropped out of college to pursue my dream.
Coming back to the question, I glanced upon an advertisement stating "Learn 3D Animation". I had no idea what 3D animation was and had never heard of Photoshop or Max (I am talking about Photoshop 1 and Max 4 not 2014).
I joined the course while doing my BSc (bachelors of Science), and in 6 months, I knew much more than my instructors. I picked up every book, every web page, every video (this is before YouTube) I could find and savored it.
I realized that this is what I wanted to do with my life.
I joined VFS in 2001 and graduated in 2002, and wanted to become a 3D animator. I came back to India because I wanted to be with my family and got a job in Mumbai. The job was in a game company, and here I got interested in an alternative career – Games. This is how my journey into games started.
What was your first job or nuggets from jobs you had that helped you get to where you are today?
My first job was in a video game company called Octopus games. It was a small studio focusing on PC games, and I worked with a variety of artists and developers. We were a strong core team and got along pretty well.
I think to succeed in this industry, you need to be a team player and always be open to feedback and to learn more. 
Job at Ubisoft
In 2004 I got a job at Ubisoft Montreal, where I worked for 2 years on various titles. Unlike my earlier positions, this was a 1500 + people studio and tasks were specialized.  In my first game here, we put in long hours for over 3 months, but the project got canceled.
Here I learned to be detached about your work outcome because you can't control it.
How did you prepare for the interview?
All video game companies required candidates to take a test (3D art test) to showcase their skills and how closely those skills matched the requirements.
I used to check out the company's games, see which games they have worked on, and then create assets in my portfolio that matched those games. 
The music used in my video reel was classical instead of techno. It made the interviewers take notice. Also, I highlighted other skills apart from my work – I was good at finding tutorials/help online-offline (this was in 2004-2005 where it was not easy finding information on the internet).
I faced a rejection initially as even though my skill sets matched, I didn't have the experience. I took up freelancing and building my portfolio and experience. I also showcased my art on various forums, and it got noticed by recruiters.
Can you provide some book recommendations?
It would be hard to recommend one book from so many. However, some books I do recommend are (these are from my VFS days). 
Tough times never last, tough people do
How to influence people and win friends 
7 Habits of highly successful people 
Things are changing very fast in the industry; how do you keep yourself updated. 
Work keeps me super busy, but I do follow some sites and YouTube channels to keep track of the latest industry events in terms of tech and marketing.
I did plan to devote an hour every day, but that becomes difficult considering work/family. So whenever I do have some spare time, I read up on entrepreneurship, gaming news, tech, marketing, etc. (it tends to be 1-2 hours a week).
Please list techniques or newsletters, podcasts, events, etc.
gamesindustry.biz
VRARA – Newsletter
Game marketing – newsletter
GDC YouTube – channel
Any advice about CVs?
Don't blindly send CV's to all companies
Don't appear desperate in your cover letter
Check out your work and your experience and find relevant companies that you are interested in working with. 
Fine Tune your CV to those companies
Don't lie on your CV 
Spell check your CV
CV should maximum be 2 pages and not more than that
If sending CV via email, make sure it is not more than 1-2 MB in size
Make sure your website/portfolio is prominent and easier to read
If you have switched more than 5 jobs in 2 years, I don't think companies would be interested
Don't apply if you have no interest in joining
Advice for someone looking for a job?
Find your skills – > find companies that you think would match your skills
Don't always try to go for the best company out there. Find other smaller companies that would be a good starting point
Just because the company is big, doesn't mean that they offer the best salary. Sometimes in a big company, all you are is a cog in a long line of cogs.
Be patient
Don't reapply within the same month
Don't keep sending portfolio that is 3 years old
Just because you deserve a 50% pay raise, doesn't mean you should get it
Do NOT BITCH about your current company in an interview
Why do you think you were selected among other candidates?
I was persistent and I suited my work to match the company's ongoing work.
Lessons from jobs that you couldn't get.
Everything happens for a reason but you might not know then what the reason is.
Don't try to over impress
Don't sound desperate 
Enter with a smile, positivity, and a strong handshake 
Abhinav Chokhavatia is the Founder and C.E.O of Zatun, a game development and external production studio based out of India.  He is also the Co-Lead for the Asia Pacific for the VRARA which is one of the leading VR/AR associations globally.
As an entrepreneur, Abhinav has rapidly and sustainably brought companies to market while bringing world-class creativity to his enterprise for more than a decade. Today, he runs Zatun, which he grew into a world-renowned brand in the video game industry.
As CEO, he is responsible for Operations including designing core systems, quest arcs, features, UI flows, and monetization. He also writes/directs storylines, manages the design team, (including hiring, quality reviews, and project planning). As needed, he is directly involved in pitching and critiquing new game concepts.
also read: Interview with Mac Marsh,CEO + Inventor of Boss Defrost
My Learnings working in Video Game Industry