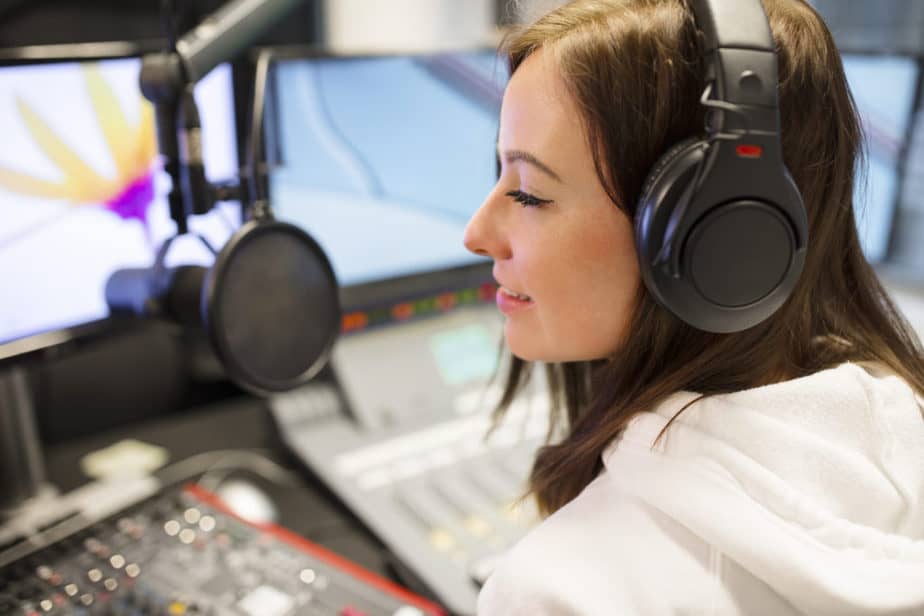 We live in a time where we want to work and enjoy life together, and to be honest why not? We have the complete right to be happy, financially stable, satisfied, and well settled in our lives. These days we see people traveling, doing startups, living life to their fullest on their terms, ever wondered how they do it so easily. Why is it you're not living to it and how can you be in a similar position. So, this is the right place for you to find out. Let's discuss the Jobs That Don't Suck.
No work which you have chosen for yourself can be boring or any less motivating to live an interesting life or the life you desire. If you have turned your passion into your profession then it can never suck. If you were confident when you went into a certain job then how can it still be disgusting? The only answer to this might be that you didn't know what you wanted to do in your life, nobody guided you, you followed the herd, somebody gave you the wrong advice. But do not worry it's never too late to start again. You have the power to change anything which you don't like or don't want to do. There are ample proportions of jobs which are less stressful and healthy. So here I am giving you some really good advice, hopefully, which may provide you peace with your profession. 
Jobs That Don't Suck
Civil Services – Well everyone knows this but I need to say that this is the job that gives you respect and position and power and happiness and whatnot. Trust me, this job needs a good dedication and a lot of hard work but the results are worthy. You just need to have clarity in mind for this since your school days. You need to start preparing for it early. Be convicted and dedicated. It provides you with privileges, job security, stability, good financial status, and a position in society. It provides you with the opportunity to rebuild communities. You have a larger domain to bring a change on.


Painting – This world is a piece of art and it appreciates artists which make it better. Painting is a hobby for most people but for some, it is their bread and butter. People successful in this area are earning a good amount of cash plus it doesn't suck. In my opinion, it is one of the jobs which is full of discovery, growth, and creativity. It requires a person to have a broader perspective for life and someone who views the world as a canvas. This is the job which we can say is happy-go-lucky work. You can be a professional painter and participate in exhibitions.


Photography – I might be repeating here again but this is also a job relating to perspective and view. These days everyone is super conscious of how they look and how they are portrayed in their pictures. Everyone wants to look good on-screen whether they are celebs or not, for this, they need a person who can capture them in the best possible ways. There are various types of photographers. I believe anyone who loves capturing moments and can inspire, beautify or display their love towards this work will enjoy this job. Also, you can be your boss. Big or small, all types of events require photographers. Make a good amount of money on social media by displaying your work and increasing market value.


Event Management – People who are interested in a lot of management stuff and want that management to be a little enjoyable then they can go for this job. It requires a lot of patience, and energy along with your outreach to a human resource is necessary. You have to have good listening and communication skills. A good memory to remember the needs and requirements of your client. This work is very interesting for people who enjoy taking charge of things and who love to control their work. Nowadays we have so many events we celebrate for the smallest of things that happen in our lives which are all types of events. So, this job has a lot of scope and money and entertainment. 


FreeLancer – Now some people love to do their job but due to the orders of the higher panel they are not able to work the way they want to. They feel pressured and stressed at such workplaces. Some people continue because they enjoy their work but still, their job sucks according to them. If you are facing such an issue then no matter what you can switch it off right there and turn to become a free-lancer. In freelancing, you can do your job but you are not working under any higher authorities. You are your boss and you are working on your terms. You have the power to decide what money you want and where you will work. It's like taking up a project for a certain amount and with a deadline. Big companies and even startups hire a lot of freelancers in various fields. You can be anyone belonging to any profession and still be a free-lancer. This job is like a free bird, you work when you want to and you can go for a holiday whenever you wish to. See the quality of work is the core of your earnings and when you are a tough candidate in the competition then it becomes easier to get hired and get good packages. It is filled with opportunities. You are not bounded by extra work pressure.


Life Coach – This seems awkward but good to read stuff but trust me people need life coaches these days as our generation and coming generations are and will be facing various issues related to life. You know issues like peer pressure, relationships with family and partners, and careers are such where we always look up to a person we can trust and rely upon. Someone who listens to us and gives us a finer perspective of a situation. As technology is getting smarter, we are becoming more of plastic personalities, we don't know how to handle our thoughts and feelings. To tackle such issues a life coach is approached by people to help them find a way out of situations. This job is more about the welfare of the people's lives and sorting their mental unrests. If you can get into a human's shoes and provide words of wisdom that will give a positive impact on their lives then you are the right person for this job. If you feel you can bring a change to a soul in a positive manner and that motivates you and makes you happy then you can choose this job. And yes, it gives a good earning if you win your clients trust and confidence. You can start with a social media page which means zero investment.


Etsy Seller – If you have a creative mind then it can be a good choice for you. You need to make handmade creative supplies. If you have vintage items, they can be sold on them too. Those items can lie in categories like home décor, jewelry, clothing, furniture, toys, art, and craft items. It is very easy to connect with buyers and sell them products at your required prices. If you have items twenty years old then they can be sold under vintage items. Payment methods are through PayPal, which is quite easy. You can easily earn around $100,000 if you take this job seriously.


Reviewer – If you have that critique worm inside you, then it might be a job that you will find interesting. Here you just have to judge and earn. You review the food at a restaurant, newly launched books, shows, tourist attractions, hygiene issues at various places, etc. You have to review famous topics which are currently popular or have been in the past. If you like to eat different food then you can be a food reviewer, or if you enjoy anything which can be reviewed or worthy of reviewing you can do it and get paid for it. These days there are various sites and magazines and blogs which need reviewers, it's their business to do so either you can be a part of the team or play solo and have your startup in this field. Just imagine what a profitable deal would be if you are getting paid to do the work which you already enjoy doing. 


Telecommunicators – If you're the kind of person who likes to talk to random people and you just enjoy chatting a lot then you can be in telecommunication. It is one of the easiest jobs, to just sit on your chair and receive calls. Whichever firm hires you provides you with their set of information which you must know to answer the received calls. If you have the patience to interact gently and politely with people then you can go for this job. You will get paid for this job according to the company you're hired in. It cannot be boring as you are always interacting with people and it's an interesting work which will help you give a wider view of how people are. Your habit of good communication can fetch you some good money.


RJ – If you're the type of person who is a music fanatic and also has a charming voice then you will love this job. This is the work many people look up to but not everyone can be in this industry unless you're some celebrity. This requires a person with an amazing sense of humor and wits, communication skills, and whose taste in music is pretty good. And if you can sing then oh my god you can kickstart your singing career from this platform. Many known artists have been former radio jockeys. This is one such profession that opens doors to many other professions. And the point of concern, will it be boring? Will it suck? Nope, firstly it's a job where they give you a format but the content is purely yours. They are open to new practices and ideas. The workplace is very positive. Lastly, where there is music there is a way. Music is a big motivation for many people out there. This job gives you popularity, it gives you the money and a platform to showcase yourself to the world. Trust me, your voice can change your and others' lives.


Catering – It is said that food is the way to a man's heart, but I feel that it applies to all the human souls alive. If you're the kind of person who loves to cook food and feed people. If you find peace and happiness in serving people with tasty delicacies, then you may turn this trait into a job and get yourself earning from it. This is one of the easiest and best businesses that can be done. If you have a specialty in any cuisine or even a single statement dish can push your work forward. All you have to do is find the right people and place which will help you build a more customer base. You can even work from home individually. This is a self-employed business you can build for yourself. The good part is, you have a good earning and no boss. Feeding people with healthy and nutritious food can make you good money.


YouTube – I can't say that this is a job but when you start existing on this platform it turns into a job just like a Pokémon evolves. These days this has turned into a profession for many people and it is giving a lot of money to them. Money isn't the only thing it gives you but the popularity, the validation, the acknowledgment, the hype, and the market value. It provides you with a platform where you have absolutely no rules to post or not to post. You can make anything and show it to the world. You have no boundaries on this platform. You have your rules and your work ethic. No one is hiring you but you can hire people for yourself once you become big in this area. There are a countless number of people who became known names in different fields and found new ways for them to explore their capacities. This platform provides you with the opportunity to be anything, and what could be better than a job that has no strings attached. So, if you are the shy type or an introvert who is only comfortable working all alone then this may work for you.


Social Media Manager – If you are good at managing websites or you know exactly which bullets to fire on a social media page then you can also be a social media manager. I find this job very attractive at times because the work is to attract a crowd to your page. There are various social media platforms available now and each company holds a handle on every platform possible. For managing their engagement with the public, they require people with good skills to develop and curate engaging stuff for these platforms. Handling live social media events and maintaining a brand voice they need such officials which will maintain their market value and raise their bars on online competitions. This job is very easy going if you know what you are working for and how your quality of work needs to be. This is a work where you are the leader and you have to do things the way you feel they should be in favor of your firm.


Writer – This field is for the people who like to work in peace with no pressure, no boss, no tensions, no stress, and no deadlines. This is the necessity of any individual who aspires to be a writer. Nobody can write good work under pressure, tension or stress. To be an ace in this field requires a lot of experience, talent, and time. If you have the zeal to be someone who wants to change the world of writing or wants to make a mark in this industry then you can try your luck in this industry. But to be someone here, you must have good writing skills and a good command of any language. This is also a field that has no boundaries in terms of its content. You can be any type of writer like a report writer, poet, or content writer. There are numerous genres in this field. This field does not suck, it's one of the most peaceful professions I have come across. It gives you your space, it provides you with stability in life and you can earn well if you are good with your art. Nobody can change your work because every writer is unique. This field provides you with a large domain to showcase your skills.


Tutor – Everyone is special, you know why? Because everyone is born with something special, they are good at it. You just need to figure out your personality and its specialties. I am sure there must be many of them which only you can do in the best possible ways and why not teach that to other kids or people. It can be anything, like literally anything that you can pass onto others. Any subject, language, hobby, activity, or any skill that you can teach. You can earn a good amount of money with this. You are free to explore more about yourself and find new and better ways to teach. The time required is also limited. You have a lot of time for yourself. If you specialize in any field which is rare and in demand then that is going to be a cash cow for you which means work less and earn more.


Fitness Instructor – If you are someone with a lot of knowledge about health and fitness, then why not share it with people to earn money? These days there is a lot of hype about fitness, the majority of the population wants to be in the best shape possible for them. By choosing to become a fitness instructor you can earn a good amount of $60 every hour. You might be aware of the number of gyms which are opening on every corner of the street, so there are a lot of chances that you can be a professional in the gym. All you need is that you have to have a certification of it which will also help you to get a nutrition certificate. The amazing part about being a fitness instructor is that you are not fixed or bound to a single gym, you can work in many gyms and can also be a free-lance or a personal trainer.


Makeup Artists – Are you the type of person who binge-watches makeup tutorials and has a lot of interest in beauty content? Do you also enjoy doing your makeup and love experimenting with various celeb looks? Then this job is exactly for you. If you have such a keen interest in this field then you can turn it into your job and start earning from it. This field provides you with a wide range of tools and looks to choose from. You can be in this job and increase your earnings by taking special bookings. You can be famous and rich and do something which is not boring. This job provides you with many opportunities like you can be a part of a big makeup franchise or lead your team. You can also present your work on social media and earn from there.


Team Leader in Tourism – If you are the type of person who always wishes to travel and earn instead of spending money, then you can be a very good player in this game. If traveling is your biggest passion and exploring places and people gives you joy then this is the perfect job for you. A team leader is simply a person who leads a group of people to various destinations and gives them information about the place and its attractions. He is the person who is very well aware of the destinations he will be taking the group to. The leader is allotted various locations around the country for a fixed period with different clients each time. This is a very interesting job for someone who wishes to see the world and grow in this field. Bonus point, your firm pays for your travel, food, and accommodation plus your stipend. The interesting fact is that they don't work continuously, they take breaks too which gives them the freedom to live as well. You can also start vlogging your trips and earn through social media by posting your content. If you have a passion to explore and travel then go for it.
In the end, I just want people to know that please choose a job that you want to do, which your heart is shouting for. By not following your dreams due to any laziness or reasons you are preparing yourself to jump into a well of regret and sorrow. No job sucks until you love it. But the jobs provided above are some of the most interesting industries which not only give a heartbeat to your lives but they also provide you with financial stability. Without a good bank balance, how can you enjoy life? True it is that money can't buy you happiness but it can buy you food, cloth, and shelter which is a necessity of life. Do the work you enjoy and never settle for less.
Jobs That Don't Suck- Career Guidance