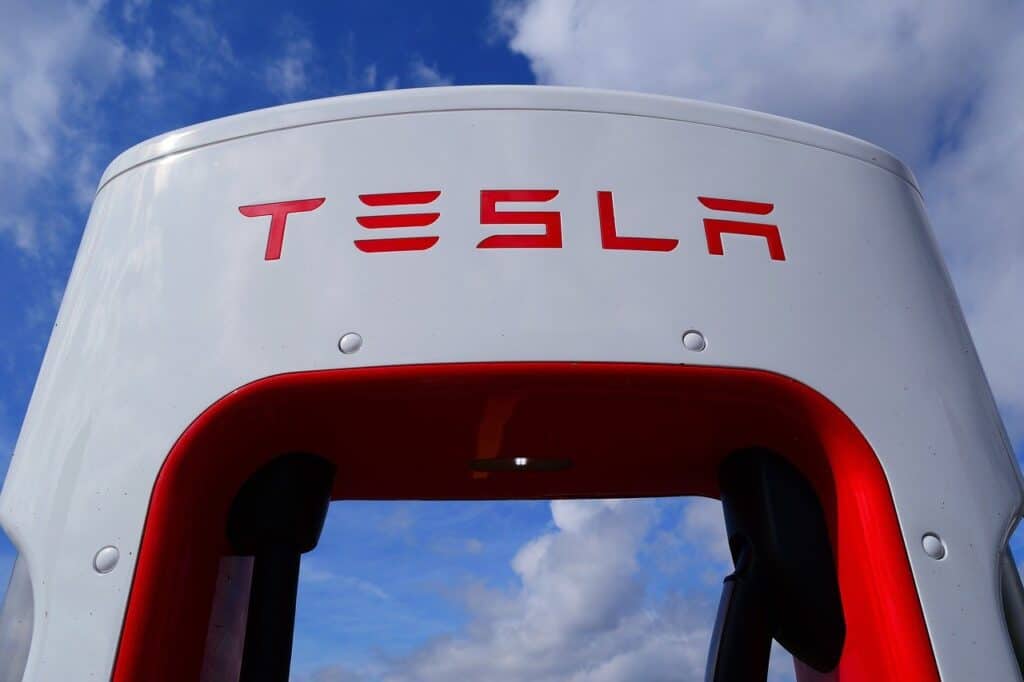 Introduction
In only a few short years, Tesla has risen from an outlandish dream project of its eccentric owner and CEO, Elon Musk, to become the world's most valuable and innovative automotive company. With Tesla's meteoric rise in popularity comes plenty of opportunities to expand into new plants, offices, and even countries. Tesla is now a huge company that is continually growing even bigger and has many different jobs available. So is Tesla a company you want to work for?
Tesla is at the height of its popularity right now and shows no signs of slowing down in the future. They began their journey with Musk and his partners recruiting the best and brightest to join their initial team, and that philosophy continues today, from the front office on down. According to Glassdoor, 67% of respondents would recommend working at Tesla to a friend, and a whopping 85% approve of CEO Musk. These numbers suggest that Tesla is an excellent company to work for.
This article will dive deeper into why Tesla is a solid company to work for and highlight some of the pros and cons of employment there.
How Much Does Tesla Pay?
When determining if a company is an excellent workplace, the most pressing question is if they pay well. There are many different types of employment at Tesla and, therefore, many different pay levels, depending on the applicant's education, experience, and the job they are applying for. According to Zippia, Tesla employees make an average of US$75,760, or $36.42 an hour.
Here, the average salaries are broken down by department:
IT – $97, 298
Supply Chain – $94,704
Engineering – $92,058
Art/Design – $80,997
Plant/Manufacturing – $60,740
Facilities – $54,373
The salaries at Tesla range from over $135,000 for an engineering manager to about $31,000 for a forklift driver. Tesla is a company that is on the cutting edge in many areas of technology, including engineering, electronics, battery systems, manufacturing, and more. Many of these jobs require highly skilled individuals and will be compensated accordingly. Some former employees have commented that the pay is not enough for hours worked. However, the benefits provided were better than other companies.
Do I Need a Degree to Work at Tesla?
Tesla is a massive company with many different jobs with many different skill levels and education requirements. However, Elon Musk famously tweeted on Feb.2, 2022: "A Ph.D. is definitely not required, don't care if you even graduated high school."
He added that employees need a "deep understanding" of fields like artificial intelligence and "must pass a hardcore coding test" if they want a job without a formal education. Most top-tier jobs will require secondary education and a degree. Unless you're a savant in your field, a university would be the best place to gain the experience and knowledge needed to work at a top job in Tesla.
In contrast, other lower down jobs would only require high school education plus a certificate or ticket to operate specific factory machinery. For example, an engineering manager making $135,000 per year most certainly needs advanced education to qualify for this job. On the other hand, a forklift driver or someone in a facilities role would most likely not need a degree. Sufficient experience or knowledge of operating machinery should be enough to qualify for employment.
Is Tesla a Good Company?
What Are Some Pros and Cons to Working at Tesla?
Tesla has many excellent reviews on various sites that tout its ideal workplace environment and terrific benefits, but it's not perfect. Here are some of the pros and cons to working at Tesla:
Pros
Fast-paced environment
Good for learning
Excellent work environment/"cool" factor for working there
Intelligent colleagues and high standards
Great benefits and employee discounts
A fun workplace that makes for less stressful days
Consistent work
Stock options
Cons
Long hours
Some weekend work is needed to make goals.
Poor work-life balance
Poor upper management with little experience.
Low pay ($19/hr in Freemont, California) is not enough.
CEO Musk can create unrealistic targets and deadlines that add immense pressure to the workplace environment.
Conclusion
There will be ups and downs, and working at Tesla is no different from any job. While there may be long hours and even working on weekends, the consensus is the overall benefits of working at Tesla outweigh the cons of a lack of work-life balance. Most employees are compensated very well for their long hours, especially those working jobs requiring an advanced degree. There is also extensive health benefits and retirement plan and stock options that most employees love. Workers in lower-paying jobs still have decent job satisfaction ratings and reviews, but they work long hours and want to earn more. Despite a couple of negative reviews, most respondents on workplace rating websites such as Glassdoor and Zippia say that Tesla is a great place to work. A comprehensive review on Indeed from over 4700 people gave it an average rating of 3.4 out of 5 stars. Tesla scored an overall rating of 3.8 on Glassdoor and a 4.8 out of five on Zippia, a salary comparison site. With Tesla's monstrous size and reach into many different fields, there are ample employment opportunities for employees of varying skill levels. They pay their employees' above-average rates, have plenty of room to be promoted, offer benefits and stock options, and generally have a positive work environment. Overall, Tesla appears to be an excellent company to work for if you are above a factory-level employee. Factory workers seem to work long hours for low pay and are susceptible to injuries. The overarching theme is that the benefits are good, but the pay and the hours are not.
What are some of the benefits included in Tesla's Employee Benefits Plan?
"Best" Health Care Plan with Extensive Coverage
Tesla Life Insurance
Vision and Dental Coverage
Stock Purchase Plan
35% Discount on Tesla Motors, Products, and Services
What are the working conditions like at a Tesla factory?
Working six days and sixty hours a week.
High factory worker turnover.
Not conducive to unions.
Factory workers are susceptible to fatigue and injury because of high production demands.
Also read Tesla's Mission, Vision Statement & Values Analysis
Is Tesla a Good Company to Work For?